Top 5: Prettiest Pubs in London For Pimm'sBy Ilana Green
It's Pimm's o'clock, aka a British bank holiday where the weather is actually supposed to be nice for once.
London has some of the most varied pubs on offer. Behind the busy high streets, there are secret garden havens with flowers and fairy lights galore. Where better to sip the taste of English summertime? Whether you like it with lemonade, ginger ale or strawberries and cucumber, don't waste the weather staying at home. Spend your weekend wisely, grab a Pimm's and sit in one of London's coziest beer gardens.
1. The Avalon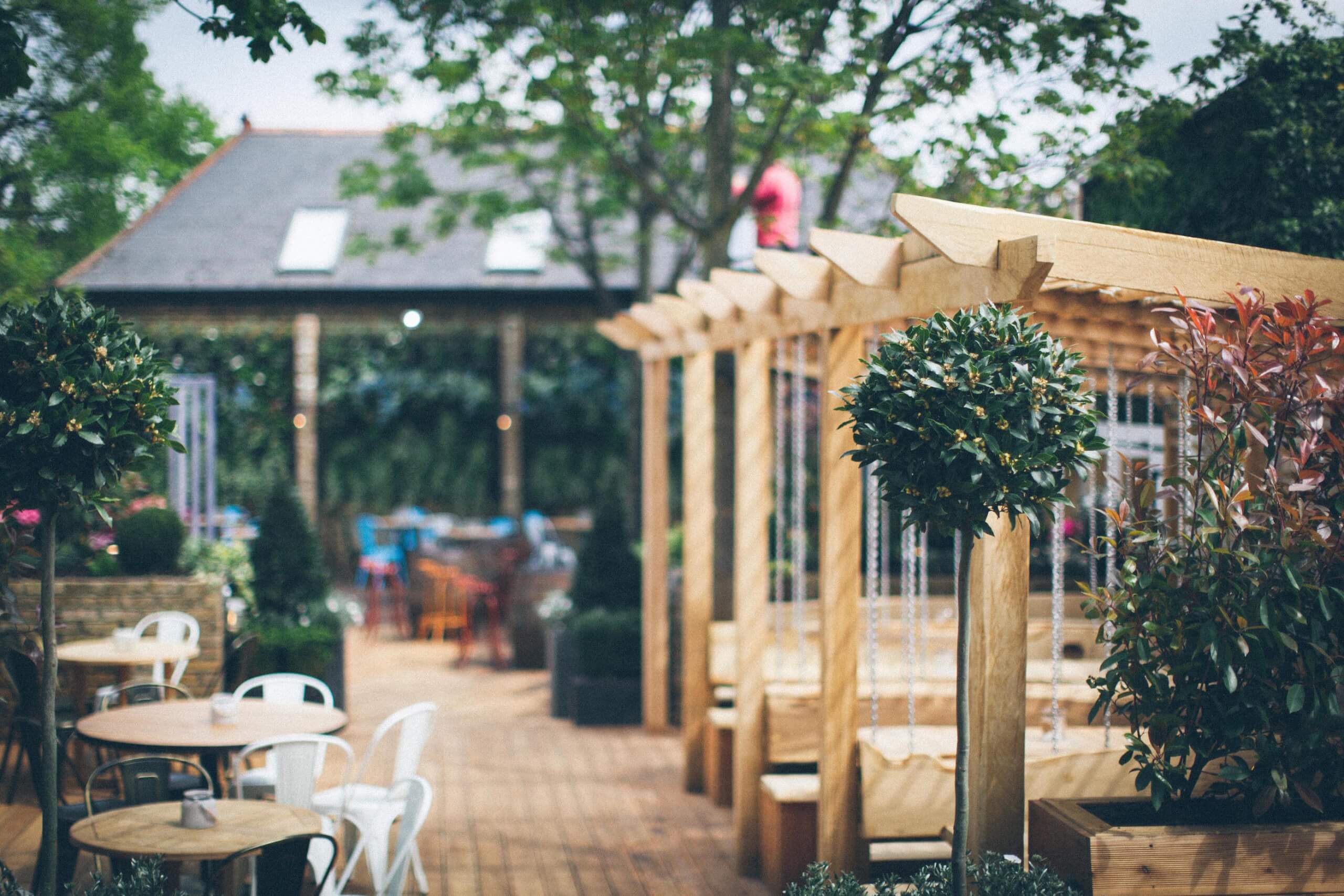 Reopening this May after an 8- lweek renovation, The Avalon is the perfect place for a drink if you're heading down south. With a new bar and kitchen, the outside space is surrounded with plants cascading the brick walls. Enough room for all kinds of groups and sizes, there are tables and booths for intimate dining or large gatherings can perch on the giant feasting oak table that sits 24. Walk through the secret door at the back of the pub, down the green corridor to the garden, and grab a drink.
Where:  16 Balham Hill, Clapham South, London, SW12 9EB
What to eat with your Pimm's: Pizza with Prosciutto, fig, gorgonzola, toasted pine nuts, arugula, black truffle oil £11.50
How much for a Pimm's: £19.95 a jug, 5.95 a glass.
Famously known as the home of The Kinks, where they had their first gig in the 60's (there's even a themed room inside), The Clissold Arms should be famous for it's pub garden. In the middle of East Finchley and Muswell Hill, there's an open outside dining area adorned with fairy lights. Visit anytime for dinner and a drink, or pop in for one of their special themed evenings, they've got everything from Motown night to chess competitions. Dance the night away, or sit under the twinkling lights and enjoy their traditional British menu.
Where: 105 Fortis Green, East Finchley, London. N2 9HR
What to eat with your Pimm's:  Lemon & Lavender Crème Brûlée, Homemade Shortbread £6.00
How much for a Pimm's: A jug of Pimm's is £20 and for a glass £6.50
The cozy beer garden hidden in East Finchley is well equipped with a BBQ and table tennis. Well prepared for the weather, The Old White Lion has a sheltered section, but there's nothing in the way from you and the sun if you choose to spend your afternoon sitting elsewhere. Check out the OWL social media, they're constantly posting photos from the pub, featuring alcohol inspired quotes on the chalkboard by the door. Sample the revamped menu with pub classics and new favourites with your glass of Pimm's, or one of the craft beers on tap.
Where: 121 Great North Road, East Finchley, London, N2 0NW
What to eat with your Pimm's: Fish & Chips £11.50
How much for a Pimm's: Pimm's by glass is £4.40 and a pitcher is £15.50
Another historic gem, The Spaniards Inn is the spot where John Keats wrote 'Ode to a Nightingale'. Also said to be haunted by a ghost, the country pub in the city is the perfect hideaway. Located just a walk away from Kenwood House in Hampstead, dogs are openly welcome (with a dog bath in the garden for post-muddy walks), and the heated areas underneath the trees are perfect for a refreshing Pimm's. Later in the evening, the beer garden is lit up with lights, pretty in the daytime, pretty at night. There's space for 400 in the outdoor dining area, but be sure to get there early, it gets very busy when the sun's out.
Where: Spaniards Road, Hampstead, London, NW3 7JJ
What to eat with your Pimm's: Blood orange cheesecake with strawberry compote £6.50
How much for a Pimm's: Pimm's by glass is £6.50 and a pitcher is £19
5. The Albion
Who can say no to such a floral facade and garden? The Albion in Islington has it all. A wisteria covered Georgian pub in the trendy area. They have a seasonal menu with traditional food, and host barbecues in the summer. Sit out front and people watch, or escape to the walled garden, with the same colourful flowers surrounding you. Featured on numerous 'best gastropub' lists, it's a hot spot to soak up the sun and enjoy the scenery.
Where: 10 Thornhill Road, Islington, London N1 1HW
What to eat with your Pimm's: Sunday Roast for 10-15 people, pre-order only
How much for a Pimm's: Pimm's by glass is £7.50 and a pitcher is £25