Spelt Milk? Welcome to 2021. The new year has seen an influx of new and innovative plant-based products including a tasty selection of vegan milks. Here's our top 5 picks:
The Lowdown: Nutty Bruce, the plant-based brand giving people a short-cut to wellness with its nutritious, delicious and convenient products, has extended its range of dairy-free m*lks with the launch of Oaty Bruce Unsweetened Oat M*lk. The creamiest, smoothest oat milk, Oaty Bruce  Unsweetened Oat M*lk is a nutritious and delicious plant-powered non-dairy milk and is made from just two natural ingredients: whole grain organic oats and water. Simple but really, really tasty.
Price: £2
Where: Sainsbury's
The Lowdown: New for 2021, Minor Figures have just launched the UK's first Barista Semi Oat M*lk. On a mission to democratise vegan and plant-based diets, the Minor Figures semi/semi-skimmed range of M*ilk fills the gap in current retail offerings within this category. As the first barista semi-product available in the market, Minor Figures is ideal for barista-style coffee, tea, and cereal.
Where: Morrisons and Waitrose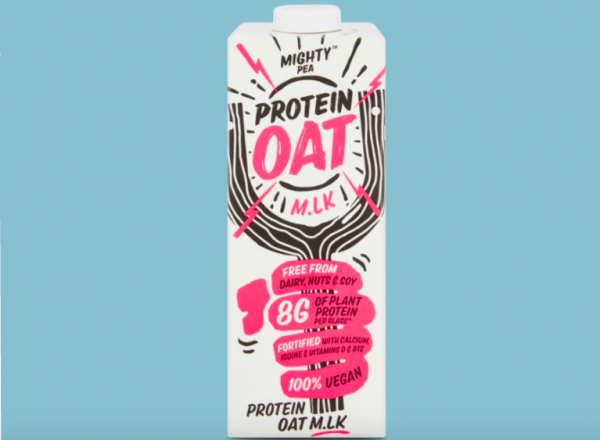 The Lowdown: Mighty Pea have already won over the masses thanks to their pea m.lk, so they set themselves a new challenge: to make an oat milk packed full of protein. Mighty Pea's Oat M.lk 2.0 is free from dairy, nuts and soy, has 50% more calcium than cow's milk, 8g of protein per 250ml glass, and it tastes pretty, well, mighty.
Price: £2.09
Where: Holland and Barrett
The Lowdown: Elevate the daily coffee or tea run with Sharpham Park, the brainchild of Mulberry founder Roger Saul. The delicious new drink is the first British spelt alternative to milk, crafted from organic spelt and locally-sourced Somerset spring water. The plant-based drink has been expertly blended to offer just the right balance of texture and creaminess, creating a silky foam that perfectly complements all types of hot drinks.
Where: Online here 
The Lowdown: The American coffee giant has added a new exclusive dairy alternative option to the menu – the Starbucks Original Nut Blend. The silky-smooth dairy alternative is blended with hazelnut, cashew nuts and rice. Innovated to steam perfectly and provide a superior coffee experience, this dairy alternative is a great partner to both hot and cold drinks.
Price: Drinks start from £2.70
Where: Starbucks nationwide