Dry January is a distant memory, the bank balance is starting to look a little happier, and the weekend is on the horizon. We say, it's time to explore London's newest boozy events. Pack a strong stomach – it's time to drink:
1. For a Tase of the Deep South: Oblix 
What: Following on from the success of the Late Night Treehouse Party, the next Oblix East Party on Saturday (17th February) promises to be bigger, bolder and even later, in partnership with Southern Comfort to bring an added spice to Level 32.
The Event: Oblix will be decked out in a vision of purple, green and gold as a nod to the vibrant colours of the Mardi Gras festival – and upon arrival everyone will enjoy a complimentary Southern Comfort 100 Proof cocktail. Throughout the Late Night Party the Oblix East bar team will be serving a jazz-inspired cocktail menu of limited edition serves. Paying homage to Southern Comfort's 140 years of expertise, a must-have is Oblix's take on the classic Sazerac: the Caramelised Sazerac, a perfect blend of Southern Comfort 100 Proof, Cognac and Peychaud's Bitters. The party kicks off at 11.30pm before DJ ReviveHER hits the decks to keep the party going until 3.30am. 
Price: £20. Tickets here 
Where: Level 32, The Shard, 31 St. Thomas Street, London SE1 9RY
2. For Fairtrade Fortnight: TT Liquor x FAIR
What: From 26th February to 11th March, FAIR. are teaming up with TT Liquor to host a series of events for Fairtrade Fortnight 2018, raising money for the Fairtrade Foundation.
The Event: Over the two weeks, FAIR and TT Liquor will be hosting a number of events including a one-off cocktail masterclass on 8th March where everyone will learn how to mix and muddle three FAIR. inspired cocktails under the guidance of an expert mixologist, along with sampling some FAIR. tasters. There will also be two specialist tastings being held at TT Liquor on 1st and 9th March. Hosted by FAIR., the tastings will showcase their amazing range of Fairtrade spirits including a quinoa vodka, juniper gin and Belize rum, as well as five uniquely favoured and delicious liqueurs – Café, Acai, Pomegranate, Kumquat And Goji. A specially-curated cocktail menu will be available throughout Fairtrade Fortnight at TT Liquor, with £1 from each cocktail sold going directly to the Fairtrade Foundation.
Price: See the full event listing here 
Where: 17B Kingsland Rd, London E2 8AA
Photo Credit: Vi Tal
What: Belvedere Vodka is transporting the iconic cocktail – the espresso martini – back to its spiritual home in Soho, opening Café Belvedere from Thursday 15th February until Sunday 18th February. Belvedere in Italian translates to 'beautiful to see' and inspired by this concept, the brand is bringing to life Café Belvedere; a premium, industrial style coffee shop, serving only the ultimate espresso martini.
The Event: At Café Belvedere, Belvedere will preview the new Belvedere Espress, the fastest Espresso martini serve from a vintage inspired syphon and designed to be enjoyed and shared with six friends (or four thirsty humans). Alternatively, drinkers can choose from three cocktails specially curated by senior Savoy mixologist, Martin Hudak, that offer a new twist on a classic coffee based cocktail – using Belvedere slowly infused with fresh mint or ice cold Columbian brew coffee.
Price: Free entry
Where: Café Belvedere, 15 Bateman Street, Soho, London W1D 3AQ
4. For a Party: Number 90 Bar & Kitchen 
What: Number 90 Bar & Kitchen is notorious for throwing some of the most memorable parties in East London, and its impending 4th birthday promises to live up to all expectations. Taking place from 1st-4th March, the birthday weekender will include special guest DJs, live music, interactive entertainment, and tasty food and drink offerings, with each day celebrating a different theme relating to the world of music, art and dance.
The Event: Kicking the festivities off on the Thursday, this evening will be centered around World Music Day, where the sounds from afar will be brought together in the cultural hub of London. Friday evening will see the third addition of Womb 2: Women Of Music Business headed up by Capital Xtra's Coco Cole, festival mainstays My Bad Sister, local legends Four Tit, up-and-coming talent Loraine James, Aziza and SISU Crew, featuring a dance show by Little Gay Brother and resident DJ Lucid Stannard. And revelers can rejoice on the Saturday for the BLOCK PARTY, as Number 90 throws an incredible day-party on the beautiful canal-side terrace, La Terrazza. The 'Godfather of club culture' and dance music legend, Norman Jay (MBE), will be showcasing his signature 'good-times' sound for two special performances. Winding down on the Sunday, the final day of festivities will be focused on an assortment of live music talent.
Price: Free entry
Where: 90 Main Yard, Wallis Road, Hackney Wick, London E9 5LN
5. For a Boozy Run: Camden Hells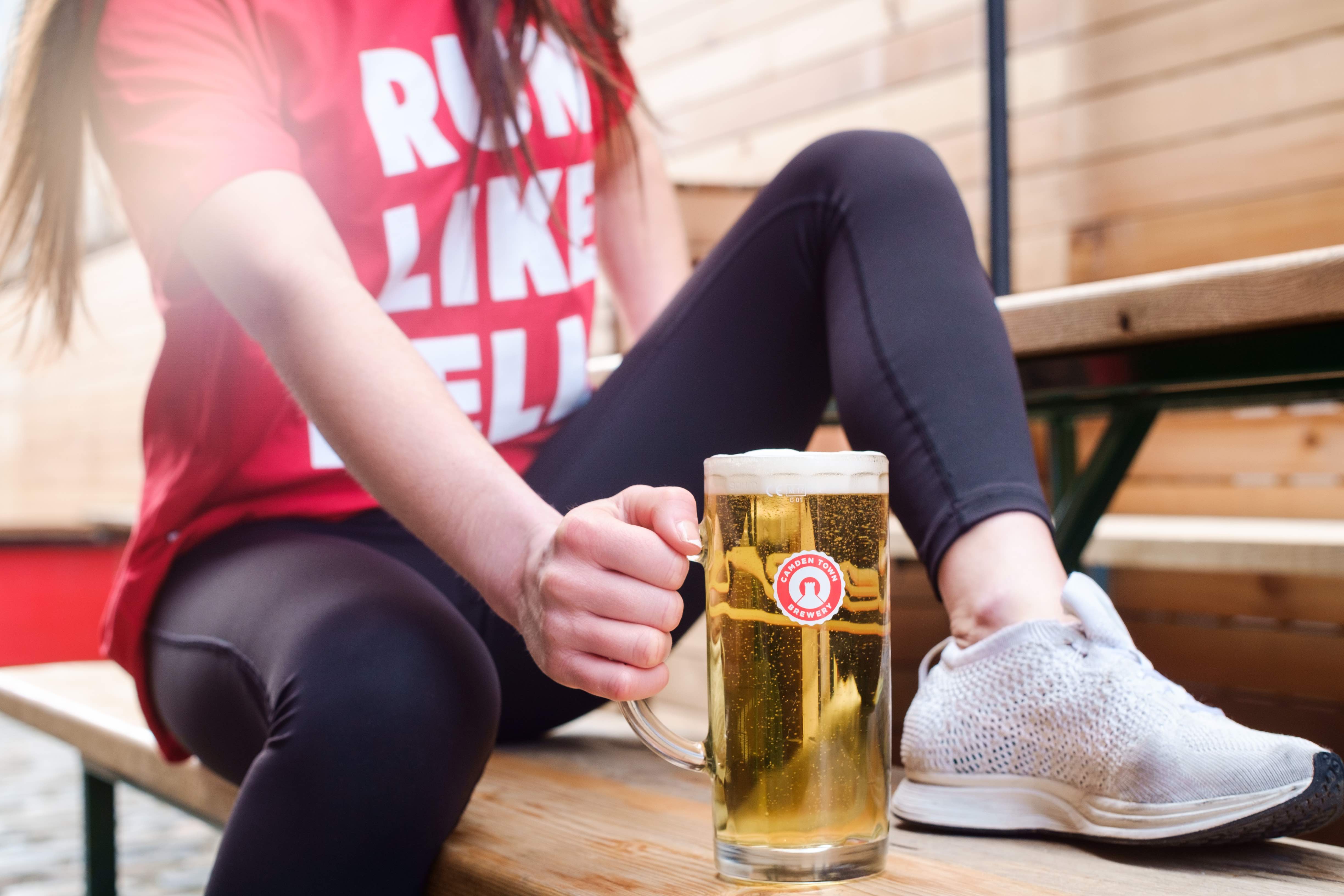 What: If keeping up your New Year fitness routine is starting to feel a bit dry, Camden Town Brewery's running club could be the perfect solution. Happening every week, Londoners can #RunLikeHells to earn a pint of Camden's award-winning Hells lager at the finishing line.
The Event: Each week the club will run from Camden's Brewery Bar, as well as a host of Young's Pubs across London. The concept is simple, run as far as your trainers will take you – for approximately 40 minutes – and end the sweat session back at the pub with a pint on the brewery. Suitable for runners of all abilities, the club will be led by track expert and Ultra Marathon Runner James Poole. Whether it is your first run of 2018 or you are looking to improve your skill or time, James will lead you to the bar at the right speed for you.
Price: There are no joining fees – visit here for more information and to sign up to #RunLikeHells.
Where: 19th Febraury: 10-12 Leadenhall Market, London. 21st February: 65 Wilkins Mews, London NW5 3NN. 28th February: 65 Wilkins Mews, London NW5 3NN.