December is creeping up. Suddenly 'Black Friday' discount codes have gone viral, and the supermarkets have commenced their annual price war, each trying to stock the cheapest Christmas Champagne and carrots.
Do not despair, you have a couple of days left to buy yourself a Botanical Ginvent Calendar (£124.95). From the makers of the infamous Ginvent Calendar this 24 day booze cruise, will take you on a journey of discovery. Each day stop off and sip one of the 23 botanicals that are commonly used in gin.
If your budget is slightly more modest, we have sifted and scoured to squirrel away the newest, hottest bar openings. So as the time of merriment approaches, hunker down to sip the newest cold libations in town:
Sticking its hand high in the air, to steal a chunk of the limelight is Pisco- the Peruvian national grape based spirit, not unlike brandy. The Embassy bar which wouldn't look out of place in a Damian Hirst exhibition, is packed full of jars brimming with home-infused Pisco.
The Embassy of all things Pisco have hatched a crafty late night plan, serving twelve expertly crafted cocktails until 5am. We love the 'Machu Picchu Nights' (Pisco infused with Shisho Leaves, Red Basil Syrup, Mixed Berries and Apple Juice). Bop along to the Latin music until closing time, before getting the first tube home to your mattress topper.
Entry to Pisco is reserved for those aged 23+ there is a £10 membership fee.
Cicchetti are small snacks which hail from Venice, Northern Italy. The newly refurbished Cicchetti Bar, is tucked away beneath Piccolino Restaurant. The bar takes inspiration from Northern Italy, offering small sharing plates of 'cicchetti'. Head down the spiral staircase, relax into the plush leather seats and gaze out over the intricately mosaicked floor.
Sip a glass of Italian Wine or Prosecco, whilst munching Tonno Tartarra (tuna, advacado and chilli salsa) and the sumptuous Capesante Ceviche (Vodka marinated scallops, chilli, lime and pomegranate).
Newly open @ 21 Heddon Street, Mayfair, W1B 4BG
#3 POP-UPS – WIGWAMBAM: Woolandia @ Queen of Hoxton
Following on from a successful summer of film screenings, Shoreditch favourite The Queen of Hoxton has constructed a wigwam. Wigwambam is the place to be for winter parties and barbecues. Transporting you back to a childhood spent building dens, the bar is kitted out with open fires, and the hottest toddies in town.
Perch on a tree stump and toast marshmallows by the fire, or step outside to the bar for a 'Hot Buttered Rum'- the winter warmer of the moment with a good whack of Sailor Jerry's Rum. For hopeful first daters and lonely festive hearts the 'Egg Snog' (Egg Nog with Monkey Shoulder Whiskey) is unmissable.
Open now until 3rd March @ 1 Curtain Road, EC2A 3JX
A Viking Bar: Skylounge @ The Double Tree Hilton
Those wanting a taste of something primal should investigate Viking Bar, which opened at Skylounge this week. The rooftop bar has been rain and chill proofed, with an alpine, "posh shed" structure, and plenty of heaters. If you didn't book your office Christmas party back in August, the Scandi-style barbecue and Snow Queen Vodka slammers are just the ticket.
Just Opened Skylounge, The Double Tree Hilton, 7 Pepys Street, Ec3N 4AF
After boozy pursuits in Kings Cross and Camden, brace yourself, Simmons's little brother is taking on Fitzrovia. The usual Simmons suspects are out in force- higgledy piggledy lamps deck out the bar and cocktails take refuge in tea cups. The magpie in you, won't miss the glitzy skull mirror ball, which regally regards all who enter the bar. Not to be missed are the caves downstairs, which are promised to be the hippest drinking dens of debauchery.
Happy hour runs from 4pm-9pm (Sunday-Friday), meaning you can kick back and sip cocktails and craft beer, until the cows come home.
Now Open @ 28 Maple Street, W1T 6HP
Peony is the snug new basement bar, which lies under the marvellously theatrical maze of hideaways at Opium, China Town.  Pop to Peony if you are keen to bin the luminous takeaway chicken and crave the satisfaction of a few delicate morsels from the Orient.
The tiny bar is hosted by bartender Rasa Gaidelyte, who has crafted a unique menu inspired by the peony flower. Share in dim sum washed down with sake and incredible cocktails. The basement bar promises to be a top pick for sociable eating and dramatic pouring in 2015.
Just Opened @ The Jade Door, 15-16 Gerrard Street, W1D 6JE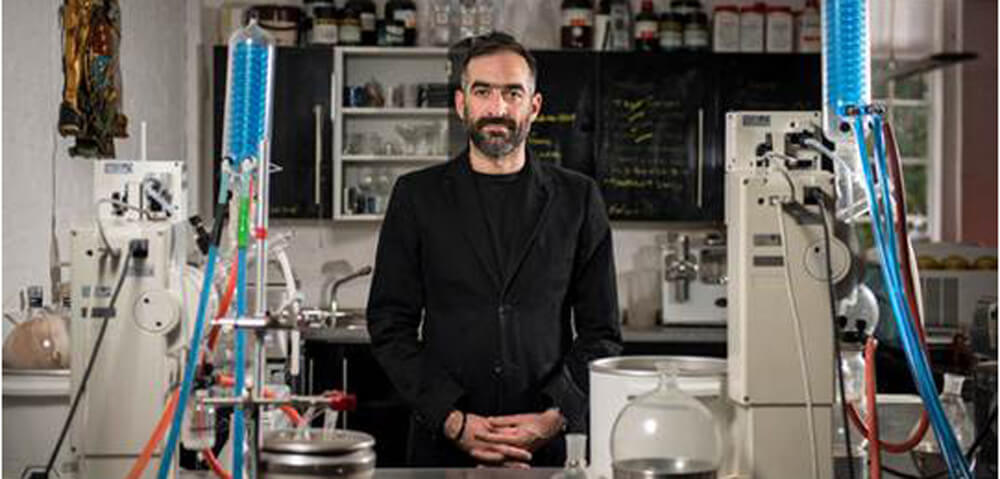 Saving the best until last, infamous bartender Tony Conigliaro (mastermind of 69 Colebrook Row) has launched a new coffee and aperitif bar. The tiny bar has been granted the first new liquor license in Soho for many years, and my oh my does it deserve it!
Termini is about quality and not quantity. Check in for coffee and pastries from 7:30am, while away a few hours and when the clock strikes 11am tuck into a choice of four signature Negronis. Despite the cocktail list being small, it is perfectly formed. All drinks are mixed to perfection and served in the finest glassware. We love the Spritz Termini (Beefeater Gin, Rhubarb, Aperol and Prosecco).
Just Opened @ 7 Old Compton Street, Soho