Top 5: Cocktails You Need to Drink in London This WeekendBy Alicia Grimshaw
We don't know about you, but we're always in the mood for a cocktail at the end of the week. Don't waste your precious sparkles on a glass of liquid mess. We've uncovered the best cocktails you should be sipping this weekend. Happy drinking, London:
1. For a Gin Cocktail: Scarfes Bar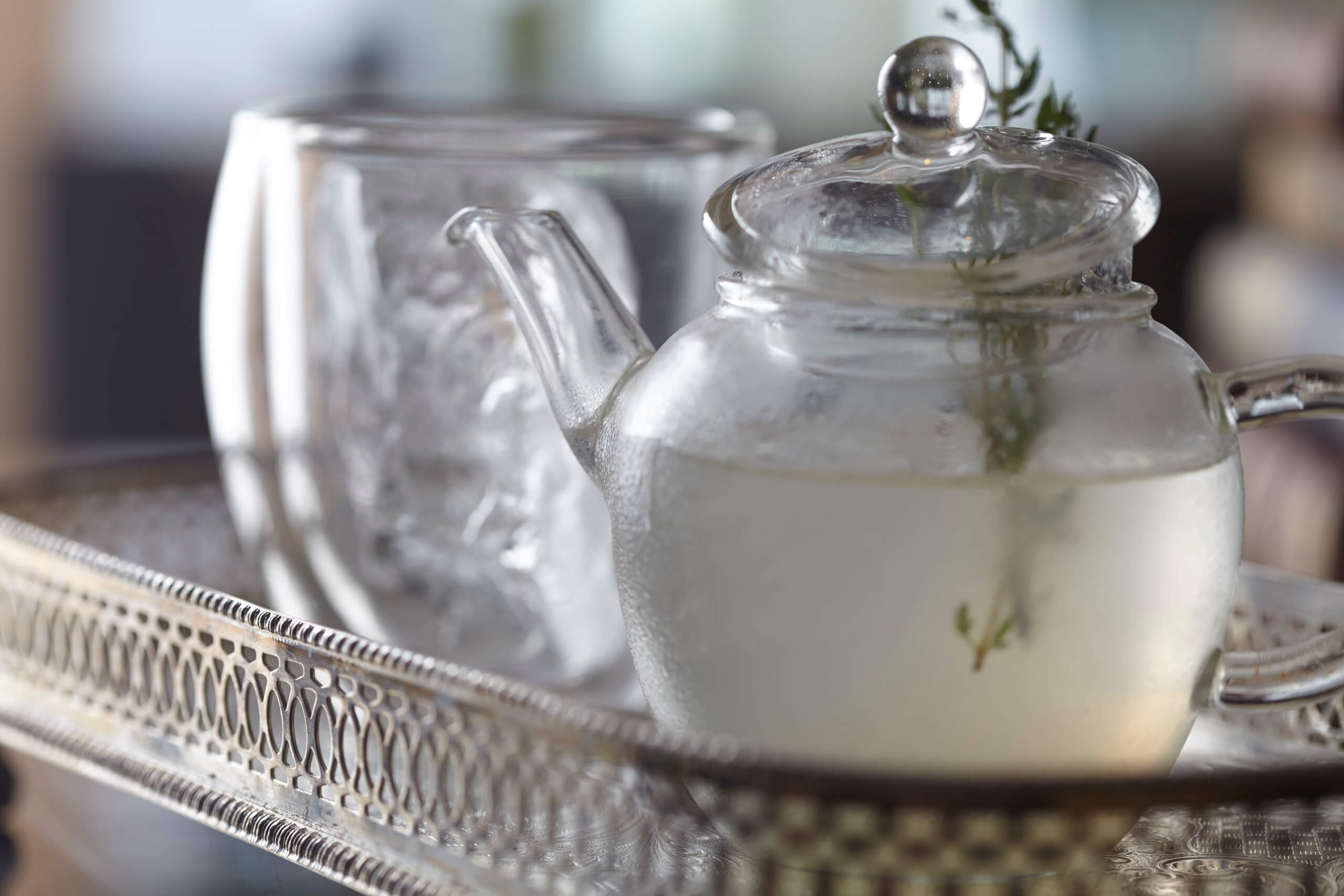 The Drink: Thyme Out –  Gin, Yellow Chartreuse, Lemon juice, Agave Syrup and a pinch of fresh Thyme
The Story: Scarfes Bar, found inside the Rosewood London is inspired by the atmosphere of a drawing room and the sophistication of a gentleman's club. Grab a seat at the solid oak bar, or lounge on the large studded leather armchairs – Scarfes Bar is an elegant and refined watering hole. Take note, wear your best shoes. Scarfes Bar's signature cocktail Thyme Out, was developed by Bar Manager Giovanni Spezziga. A savoury concoction with lemon juice and Bombay dry gin, shaken hard in a canister and then poured into a glass teapot to delight. Alongside their cocktail menu, they also serve a range of curries (we say, the Paneer Aur Mirch Ka Salan is the one). Cocktails and curry go hand in hand, don't you know.
Price: £15.50
Where: Rosewood London, 252 High Holborn, London WC1V 7EN
2. For a Healthy Cocktail: Coq D'Argent
The Drink: Dandelion and Hawthorn Julep – Crystal Head Aurora, Dry Curacao, Apple Juice, and Dandelion and Hawthorn tea.
The Story: Crystal Head Vodka and the team at Coq D'Argent have come together to create a range of new healthy-inspired cocktails, just in time for spring. The Dandelion and Hawthorn Julep is a brand new creation made with Crystal Head's newest vodka, Aurora. The drink is a Dandelion and Hawthorn tea based cocktail and is loaded with vitamins A, C and K as well as calcium, potassium and iron. While you're sipping away, dandelion – a staple in herbal medicine will work at treating any infections or liver problems you may have. Well that's a bonus. If you need something to heal the hangover the next morning – drop in for brunch and order their coffin duck leg with Toulouse sauce, vetrèche and cocoa beans. It's a delight.
Price: £11.50
Where: 1 Poultry, London EC2R 8EJ
3. For a Japanese Cocktail: Zuma
The Drink: Creamy Berry – Kurimina, Zacapa 23 yr, Mixed Berry Tea Syrup, Fresh Lemon Juice, Egg Whites and Chocolate Bitters
The Story: If you're not familiar with Zuma, here's what you need to know: the restaurant brings together traditional Japanese izakaya style of informal eating and drinking, with a high-end twist. There's a dedicated sake bar offering over 40 different varieties of sake together with Asian inspired cocktails made with Japanese spirits. The new Chanoyu menu takes inspiration from the elegant and refined tradition of a Japanese tea ceremony. Every cocktail on the menu contains a different tea which has been sourced from a different location around the world, as way to celebrate ZUMA's international identity.
Price: £12.50
Where: 5 Raphael St, London SW7 1DL
4. For a Fruity Cocktail: TwoRuba 
The Drink: Mint Julep Caesar – Blackberries, Bourbon and Crème de Cassis
The Story: To commemorate the 400th anniversary of the Bard's death this April, TwoRuba bar at Hilton London Tower Bridge invites you to embrace your inner bookworm, and raise a glass to the greatest English writer who ever lived, with a bespoke collection of shaken cocktails, blended with seasonal spring fruity flavours. A twist on a  classic,  the Mint Julep Caesar sees the bourbon-based tipple getting a makeover, with a much welcome addition of freshly muddled blackberries and a dash of crème de cassis, cutting through the toasty wood and coffee flavours and complementing the sweet spicy notes of Kentucky's favourite brown liquid. Also try the Juliet cocktail – a martini glass full of bittersweet flavours – Campari and Martini Rosato meets oranges and summer berries, topped off with a pretty caped physalis.
Price: £11
Where: 5 Raphael St, London SW7 1DL
5. For a Special Martini: White Lyan 
The Drink: Tennessee Nitro Martini  – Mr Lyan Cola Syrup, Sandows Cold Brew Coffee and Jack Daniel's Old No.7
The Story: The first bar from Ryan Chetiyawardana (aka Mr Lyan), White Lyan was launched in Hoxton in 2013 and has since gone on to win numerous awards, including World's Best New International Bar in 2014 at Tales of the Cocktail. It was included in the World's 50 Best Bars list in 2014 and 2015. A minimal interior, White Lyan is unique for its house-only drinks menu, with everything being made on site or bespoke products being created for the bar. Nothing is used which can't be controlled – no ice, no citrus, no perishables. The Tennessee Nitro Martini is a combination of original Tennessee Whiskey which is combined with Mr Lyan Cola Syrup and Sandows Cold Brew Coffee, and poured from a tap using nitrogen gas, which give the one of a kind cocktail a soft effervescent texture and rich creamy head.
Price: £8
Where: 153-155 Hoxton St, London N1 6PJ