Top 5: Cocktails You Need to Drink in London This WeekendBy Alicia Grimshaw
We don't know about you, but we're thirsty. Here are the best cocktails you should be drinking in the capital this weekend. Don your best party dress, grab your friends and remember your Visa Debit – it's time to party:
1. For a Vodka Cocktail: Harvey Nichols
The Drink: French Flower – Grey Goose vodka, elderflower, lemon juice and Harvey Nichols brut Champagne
The Story: The Fifth Floor Bar at Harvey Nichols has partnered with Grey Goose to  completely re-designed the iconic watering hole into an elegant new contemporary bar. Drink through the menu of extraordinary reinterpretations of classic cocktails and twists on the ultimate celebratory cocktail, Grey Goose Le Fizz. Each cocktail has been elevated to new heights using expressions from the House of Grey Goose. Think citron, and orange Grey Goose vodka. The French Flower cocktail is the ultimate spring drink – Grey Goose vodka combined with elderflower and lemon juice, topped with Harvey Nichols brut Champagne and a touch of Crème de Violette liqueur. If you're feeling peckish, they've specially created a light-bites menu, too.
Price: £16
Where: 109-125 Knightsbridge, London SW1X 7RJ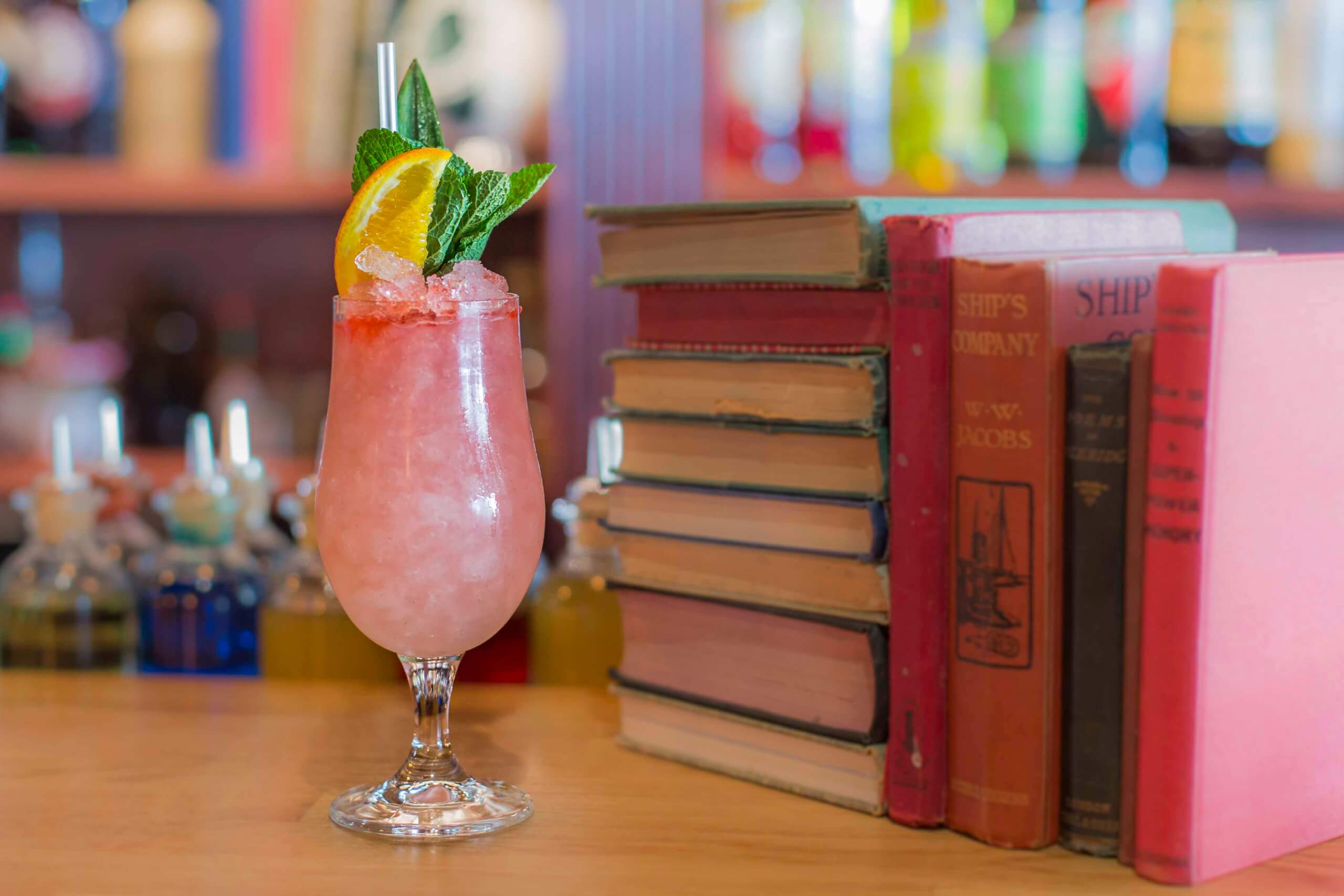 The Drink: Rhubarb Swizzle – Ketel One vodka, rhubarb, vanilla syrup, lemon juice, Peychaud and rhubarb bitters
The Story: From the team behind Callooh Callay in Shoreditch, Little Bat is their latest boozy venture. As expected, the cocktail menu doesn't disappoint and is a mirage of expertly crafted drinks. For something different, the Smoking Jack is a combination of Lairds Applejack, Hennessey Fine de Cognac, maple syrup, Bitterns Boston Bitters and Angostura bitters – it's off the wall, but we can't get enough of it. The Rhubarb Swizzle is where it's at. Rhubarb is back in season for spring.  This crisp and colourful cocktail tastes just as good as it looks (if not better!), making full use of the spring's fresh rhubarb for both flavour and tone. And, at £8 for all cocktails that's something we can get involved in.
Price: £8
Where:  54 Islington Park St, London N1 1PX
The Drink: Spiced Kimchi Bloody Mary – Jinjuu's homemade kimchi spice mix, celery, black pepper infused soju and tomato juice
The Story: Jinjuu is one of Soho's finest Korean restaurants and has a serious cocktail offering alongside their out of this world Korean chicken wings. Sticking to their Asian roots, their cocktails have been heavily influenced by Korean spices and ingredients. It's all about the White Rice Negroni and the South Korean Sling. One of their signature cocktails is the Five Berry Bellini, a bubbly cocktail made with Korean Omijacha, a unique flavoured berry that has an enticingly sour bite. Their Spiced Kimchi Bloody Mary will banish any hangover, and is a serious contender as one of the best brunch cocktails. The tipple feature Jinjuu's homemade kimchi spice mix, black pepper infused soju and is finished with celery and chilli flakes.
Price: £12
Where: Jinjuu, 15 Kingly Street, London, W1B 5PS
 The Drink: The Scented Negroni  – Tanqueray Ten, Martini Rosso, Campari, DRY Martini Droplets, Mediterranean Rosemary
The Story: For a cool, stylish bar coupled with a unique heritage, Dry Martini by Javier de las Muelas is a must this weekend. The bar is the little sister to Dry Martini located in Barcelona and is home to more than 100 types of martini. This is the only Dry Martini bar in the UK – come and see cocktail beauty in all its glory. Here, you'll find recreations of classic cocktails as well as Javier de las Muelas signature cocktails. The Scented Negroni is served and infused with fresh herbs, giving a spring feel to this timeless classic cocktail for the seasonal period. Welcome in the longer nights of spring in style.
Price: £14
Where: Melia White House, Albany St, Regent's Park, London NW1 3UP, UK
Photo Credit: Dry Martini Organisation 
5. For a Fizzy Cocktail: Red Bar
The Drink: MI6 – A Langley's 8 gin, hibiscus bitter, Fentimans red fruits reduction,  raspberry sorbet and rosé Champagne
The Story: With its exclusive Park Lane entrance, Red Bar overlooks Hyde Park and is one of Mayfair's most iconic destinations. A stylish bar with a playful cocktail list and live jazz music every Friday and Saturday evening, Red Bar is home to a wide-ranging cocktail menu including a range of Barrel Aged Cocktails.  The tradition of barrel or cask aging involves letting the liquid mature within wood to give them distinct flavors, aromas and colours. More popular cocktails include the Espresso Martini, rich and creamy with hints of vanilla, The Salty Hibiscus Margarita which puts a twist on the classic margarita with a touch of wild hibiscus, and the signature MI6 a popular choice for Red Bar guests. Topped with raspberry sorbet and rosé Champagne the MI6 offers a well-balanced, citrusy and slightly fizzy cocktail.
Price: £13.50
Where: Grosvenor House, A JW Marriott Hotel, Park Lane, London, W1K 7TN