Is your dad a Merlot man? A spirit sipper? Or even a draught drinker? We've discovered the best gifts for the drink-loving dad for Father's Day:
Beer
What: Belgibeer box (£24)
The Lowdown: The box comes with eight beers (four flavours) from Ter Dolen, a typical small scale craft Belgian brewery whose production happens in a castle with the same name that dates back from the 16th century. Besides the beers, the box includes a bottle opener, a tasting guide, a special card, beer coasters, a magazine containing information about the brewery, the beers, and a Belgibeer glass. With subscriptions of 1, 3, 6, or 12 months, you have the opportunity to get to know different small-to-medium size Belgian breweries, delivered at your doorstep every month.
Where: Order here 
For the Craft Beer Fan: HonestBrew
What: HonestBrew Three Cheers Father's Day Howler (£8.20)

The Lowdown: Howlers are the new addition from the beers gurus at HonestBrew and are designed to be super convenient to receive and enjoyed anywhere, perfect for summer picnics. Taking inspiration from the traditional growler fill – a litre of fresh beer taken directly from the brewery – HonestBrew Howlers deliver three cans of the finest and most exciting craft beer from around the world straight to your door. HonestBrew are passionate about micro-brewies, the beer they produce, and canned craft beer. Each Howler contains three cans of beer packaged in telescopic containers.
Where: Order here 
What: Brewdog Punk IPA Beer Making Kit (£39.99)
The Lowdown: It's hard to believe that craft beer behemoths Brewdog began life as just two guys (and one dog) with a fearless passion for flavoursome pints, brewing booze in their kitchen, bottling it by hand and selling it out of the back of a van. Now your dad can embark on the exciting and intoxicating journey of brewing his own beer with this kit. From those purveyors of booze BrewDog, this kit uses traditional brewing methods to create 8 cool pints of delicious Punk IPA.
Where: Order online 
For the Beer Drinker and Snacks Eater: Spicers of Hythe 
What: Father's Day Cheer Hamper
The Lowdown: When Great Grandfather Percy started Spicers of Hythe 90 years ago, his vision was to create hampers that would both surprise and delight. Spicers of Hythe, has made it simple this year with a dedicated Father's Day range. Each hamper within the range has been carefully crafted to suit all tastes and budgets. The specialist range includes the Father's Day Cheer Hamper. Filled with a variety of Westerham beer, a gourmet selection of crisps, peanuts and Italian meat.
Where: Order here 
For the Dark Beer Fiend: Purity Brewing Co.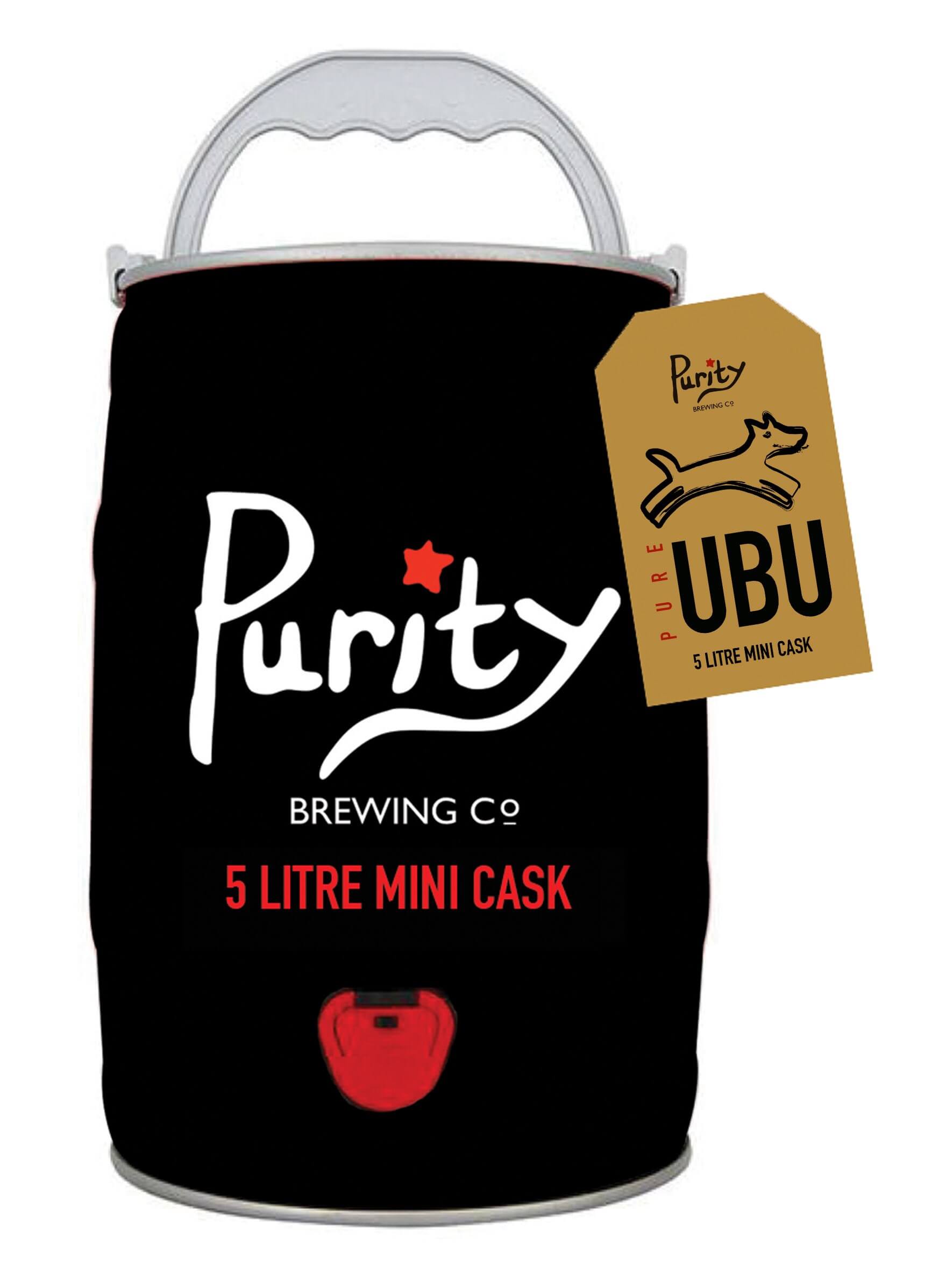 What: Pure UBU – 5 litre mini cask (£17.55)
The Lowdown: Purity Brewing Co. is a company dedicated to making a difference with their award-winning products: Mad Goose, Pure Gold, Pure UBU, Saddle Black, Longhorn  IPA and Lawless Lager. The fan-favourite UBU (pronounced OO-BOO) is now available in a 5-litre mini cask specially for Father's Day. Named after the brewery's faithful dog and protector of secrets, Pure UBU is a strong, dark beer with a distinctive, full flavour and a sweeter finish. UBU is brewed with English Maris Otter, Crystal, Black and Wheat malts, with Pilgrim and Cascade hops.
Where: Order here 
Spirits 
For the Gin King: King of Soho 
What: King of Soho £34.95 (70cl) or £11.95 (20cl)
The Lowdown: Launched in 2013, by Howard Raymond and Alex Robson, The King of Soho drinks brand was created as a tribute to Howard's legendary father, Paul Raymond, a man who never settled for the ordinary. The King of Soho is a super premium distilled London Dry Gin, crafted in the heart of London using traditional methods to a unique flavour profile. This refined London Dry Gin defies the ordinary with its combination of 12 botanicals to create a premium spirit that is both smooth and complex.
Where: Harrods, Fortnum & Mason, Gerry's Wine & Spirits, Amazon and Ocado
For the Whisky Drinker: 808 Whisky 
What: 808 (£32.00)
The Lowdown: 8O8 Whisky is the new global whisky brand from music producer and DJ TommyD.  Named after the celebrated Roland TR-808 Drum Machine, 8O8 is blended at North British distillery – Edinburgh's last working distillery and one of the largest and oldest grain whisky producers in Scotland. 8O8 works both as a smooth and delicious neat serve while retaining a subtleness and versatility that makes it perfect for mixing in cocktails too.
Where: Available at 31 Dover, Master of Malt and Selfridges 

For the Adventurous Drinker: Punchy and Smooth
What: Peanut Butter and Jam Old Fashioned (£39.99)
The Lowdown: This delectable bourbon possesses a wondrously smooth taste, with sweetened raspberry notes and an unmistakable peanut butter finish. To complete the package, each bottle is hand-labelled, corked and then sealed with a distinctive raspberry-scented wax. Distilled in East London, this unconventional cocktail is delicious served over ice or as part of a bourbon-based cocktail and ideally accompanied by a massive peanut butter and jam sandwich.
Where: Order online 
For the Rum Enthusiast: Mount Gay 
What: Mount Gay Black Barrel Rum, 700ml (£36.99)
The Lowdown: Mount Gay's name honours the pioneering Sir John Gay who perfected the distinctive rum style and production process, which uses only the finest sugar cane molasses and pure water filtered through the heart of the island – a process very much still practiced and celebrated. The Mount Gay Black Barrel was launched in 2014 in celebration of the brand's 311-year history, and was designed to reinforce MG's style, refinement, and unparalleled excellence since 1703. The rum itself is a very bold, smooth rum, with notes of pepper, spice and wood that provide its body and fullness.
Where: Order online 
For the Whisky Appreciator: Johnnie Walker 
What: Johnnie Walker Blue Label Limited Edition 20cl Gift Box (£54.95)
The Lowdown: A limited-edition-designed 20cl bottle of Johnnie Walker's most prestigious whisky. Probably THE most famous super-premium blend, made up of the finest old-aged malt and grain whiskies. The Cristal of the blended whisky world. Blue Label's bold, multi-layered palate and silky delivery ensure that it sits unchallenged at the top of the Johnnie Walker pile.
Where: Order here 
What: Zacapa 23 70cl (£66.99)
The Lowdown: Produced in the verdant land of Guatemala, Ron Zacapa is the result of a unique combination of soil, climate and natural materials brought together with skilled distillation and a special high altitude aging process, in the 'House Above The Clouds'.  Crafted from first-crushed virgin sugarcane and barrel aged to maturation, Zacapa 23 is a deep, rich sipping spirit. Zacapa 23 is best experienced in a rocks glass over a single large ice cube, or shaken into an Old Fashioned.
Where: Buy here 
For the Booze Maker: Harvey Nichols
What: Mason Shaker Homemade Gin Kit (£44.95)
The Lowdown: The Homemade Gin Kit, from Brooklyn based W&P Design and makers of the Mason Shaker, the kit contains everything you need to transform a bottle of spirits into a unique and delicious home-blend of your very own gin. Like a modern alchemist, this kit allows you to transform a simple bottle of vodka into an outstanding bottle of delicious homemade gin in just 36 hours. Genius.
Where: Order here 
Wine 
For the Wine Admirer: Nederburg 56 Hundred
What: Nederburg 56 Hundred Pinot Noir (£5.75)
The Lowdown: Nederburg 56 Hundred is a range of South African wines with roots firmly planted in tradition. Blending classic structure with vibrant fruity flavours, the range offers wine lovers a fail-safe choice of fresh discoveries, including an aromatic Chenin Blanc, a bold Shiraz, a fruity Pinot Noir and a refreshing Pinot Grigio. The Pinot Noir is bright, juicy and velvety soft, bursting with strawberry and cherry notes and laced with spice.
Where: Tesco and Morrisons
For the Wine Learner: My Perfect 3 
What: Monthly Subscription (£26-£30 per month)
The Lowdown: My Perfect 3 is a monthly subscription service who deliver three wines each month along with quizzes, lessons, food, wine pairing advice and more. Give you dad the gift of knowledge this Father's Day and before you now it, he will be telling you the difference between Prosecco and Pinot Gris, Cabernet and Carménère, and Garnacha and Graciano.
Where: Order here 
For the After-Dinner Port Lover: Graham's Port 
What: Graham's 10 Year Old Tawny Port 75cl (£20.00)
The Lowdown: At Graham's they have a whole range of timeless fine wines to complement any father's drinks cabinet. Graham's award winning 10-Year-Old Tawny has a polished copper colour with aromas of figs and honey.  Its rich and mature fruit flavour's match perfectly with sweet desserts such as tiramisu and crème brule.  This Port is a perfect gift either on its own or paired with a box of salted caramels. 
Where: Waitrose, Tesco, Sainsbury's and Ocado
Two for luck.. 
Coffee 
For the Coffee Novice: Sabichi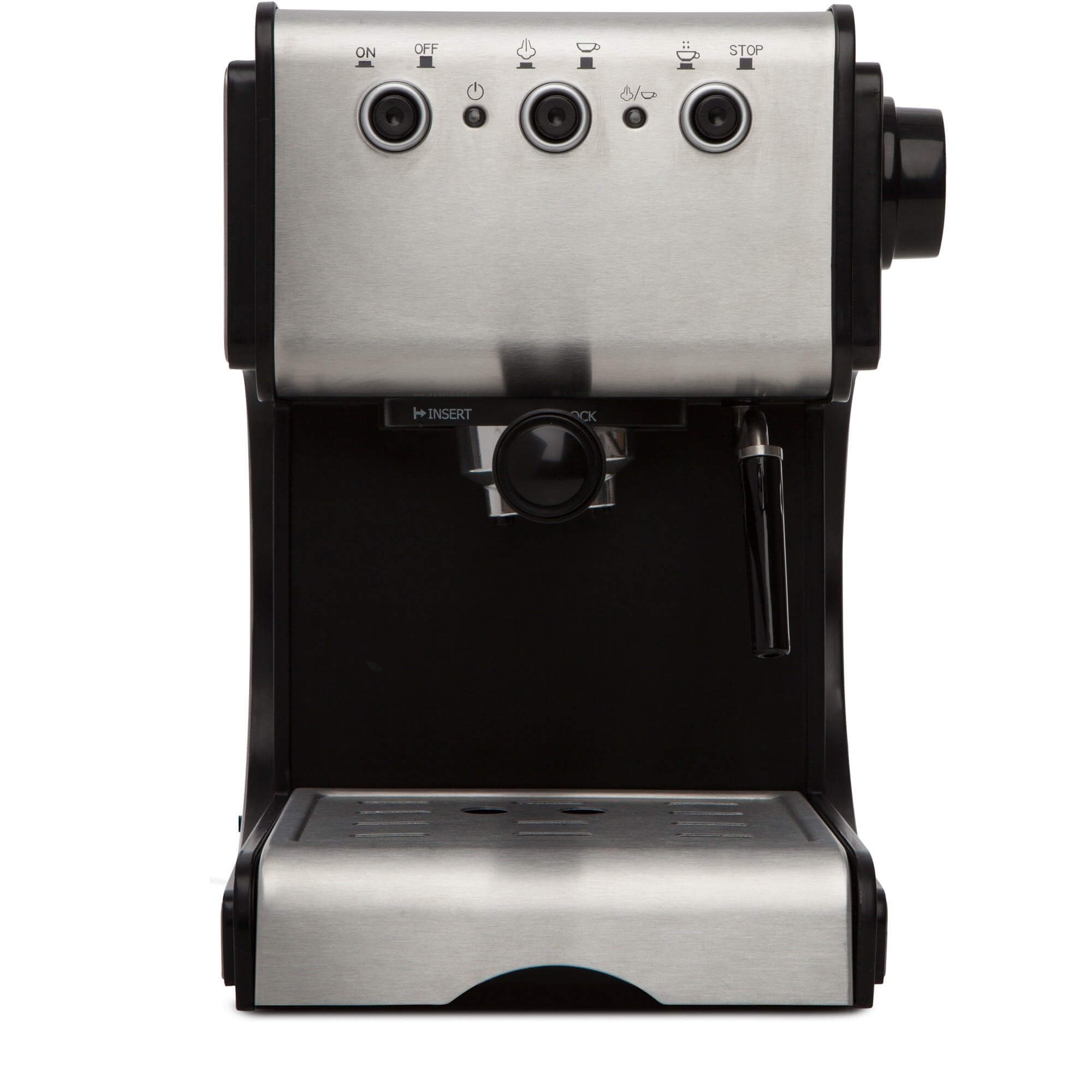 What: Stainless Steel Coffee Maker (£99)
The Lowdown: Stainless steel coffee maker from Sabichi offers a sleek and contemporary design, featuring a 1.5ltr capacity water tank, an easy push button interface design including on/off, espresso and cappuccino functions. The high pressure frothing function means you can make barista style coffee from the comfort of your own home. With a detachable washable drip tray and water tank, the coffeemaker is easy to keep clean.
Where: Order here 
For the Coffee Beginner: Nespresso
What: Nespresso Inissia (£89 or £129 with an Aeroccino milk frother) 
The Lowdown: For those just starting their Nespresso journey, the Inissia is the perfect machine. Compact and sleek, it will fit in any kitchen and comes in a variety of colours including Black and Ruby Red. This machine features advanced Nespresso technology enabling a 25 second heat up, ideal for those mornings your dad is short of time. Pair the small but mighty Inissia machine with a sleeve of perfectly balanced Ristretto, a dark roast with a strong character and intense body, further enhanced by cocoa notes.
Where: Order here