About Time: The World's Best Whiskies from Unusual PlacesBy Sam Holder
For purists, the world's greatest whiskies will always come from Scotland. Perhaps a couple of Irish distilleries make the grade once in a while. Most admit that even Japan now has at least a couple of tantalising treats to choose from. But whisky from Germany? Or India? "Yeh'v got'teh be kiddin' meh" as my Glaswegian grandfather would say…
If the discerning drinker were to look around, they'd find that we're in the midst of a worldwide whisky boom. With seemingly every corner of the globe developing a taste for Scotland's finest, it's only natural that locals have gone out and tried to create their own. Some are great; some are, frankly, terrible.
And like a wine's terroir, where the whisky is made can have a dramatic effect on how it tastes. It seems that unexpected places lead to unexpected flavours.
Take a whisky that's left to age in wooden barrels in South East Asia. The intense tropical heat and humidity speeds up the whole process. It means a five year-old whisky from Taiwan is relatively similar to a 15 year-old from the Highlands.
We've picked 10 of the most exciting bottles from around the world. Even seasoned whisky fans are unlikely to have tried many – or any – of these before. Some haven't even been fully released outside their countries of origin. We think we've discovered the very best whiskies from unusual places around the world, thanks very much. 
So if you're fed up buying a bottle Glenfiddich every single year for your dad's birthday, or want to wow your whisky drinking buddies, these make a pretty unique gift. And some – we're looking at you Switzerland – may end up impressing the purists: 
What: Three Ships 6 Year Old, Bottled by That Boutique-y Whisky Company (South Africa)
The Lowdown: Who wouldn't want to swap the sodden slopes of the Scottish highlands for the sunny shores of South Africa? Especially when the whisky is this good… Huge flavours of wood and spice, meld with a deep, mature sweetness to create a freshly-baked-pastries kind of vibe. 'That Boutique-y Whisky Company' have a habit of sourcing pretty special bottles and this doesn't disappoint, nor does their signature graphic novel-style label. One of the best –  and most expensive – on this list.
Price: £77.95 (50cl), Master of Malt

What: GoldCock 12 year-old (Czech Republic) 
The Lowdown: "Can I have a GoldCock?" is something I look forward to asking, should this Czech whisky ever hit the bars of London. It may have a momentous name, but how does this whisky size up..? Pretty impressively, actually. Aged for twelve years, making it a relative old timer in the world whisky category, it has nicely balanced orange / citrus notes. Think Chivas with a bit of extra flair; smooth and interesting enough to drink on its own or as a mixer. And for the price, it really hits the spot…
Price: £34.90, The Whisky World
What: Gouden Carolus (Belgium)
The Lowdown: Belgium is world-famous for it's strong beers. It isn't famous for its whisky. But this unique dram has a secret ingredient up it's sleeve. You've guessed it… it's beer. Hey, if you're good at something, you may as well play to your strengths. By distilling the mash (an early stage of the brewing process) of their traditional Tripel and then aging it in two types of barrel, Gouden Carolus have created a whisky with a distinct and delicious twist. There's definitely something a little bit Belgian beer-y in the final product, with its sweet caramel and slightly oaty flavour. Very tasty and one-of-a-kind.
Price: £19.90 (20cl), The Whisky World
What: Langatun Old Deer Cask Strength (Switzerland)
The Lowdown: This outstanding Swiss-ky can compete with some of the finest Scotland has to offer. Rich, balanced, malty, and fruity – it's simply a delight. As a cask strength whisky, it's pretty damn strong too, coming in at a whopping 62.8%. If I was at Zermatt or St Moritz, I'd be asking for a dram of this as an apres-ski warmer over hot chocolate any day. Heck, I'll be asking for this next time it's overcast in London.
Price: £66.62 (50cl), Master of Malt
What: D.U.C. Triple Cask (France)
The Lowdown: If you're going to make a whisky in an unusual place, you may as well give it an unusual bottle. To hell with tradition! Break all the rules! This French whisky comes shrouded in *black* opaque glass with a huge golden owl on the front. It all feels very gangster. The stuff inside is very drinkable: vanilla and a bit of ginger spice are sure to please most palates. France has a grand old booze-making tradition and this whisky respectfully pays tribute to it, being aged in Sauternes and Cognac casks (as well as bourbon). Hence the 'triple cask' tag and the smooth well-rounded flavour.
Price: £35, Maison DUC
What: Kavalan Concertmaster (Taiwan)
The Lowdown: For those in the know, Taiwan already has some serious whisky pedigree. Bottles from Kavalan are regularly ranked among the very best in the world. Those will cost you an arm and a leg – if you can even get your other hand on them. This luscious and slightly more affordable 'concertmaster' will still knock your socks off – especially if you have a sweet tooth. Aged in port casks, it smells like marzipan and tastes like all kinds of decadent desserts swirling around in the glass. There's notes of toffee, dates, prunes and dark chocolate. Seriously hard not to love this – one of the best whiskies from unusual places around the world.
Price: £56.56, The Whisky World
What: Amrut Single Malt (India)
The Lowdown: India is in theory one of the biggest whisky drinking nations, but virtually all the stuff it makes is pretty foul. In fact, most of it isn't really whisky at all but cheap, significantly less tasty, molasses-based spirit. Amrut, however, is the real (Indian) McCoy. It's very much a proper whisky, proudly made in Bangalore. Their signature bottle is a rich and heady mix of honey, apples, malt and spice. A complex dram considered an all-time world whisky classic. One of the best whiskies from unusual places around the world, we think.
Price: £39.95, Amazon
What: Starward Solera (Australia)
The Lowdown: Yes, whisky is now being made as far as is humanly possible from its humble Gaelic origins… in bright and sunny Oz. With a dominant fruity-chocolate flavour this is a ripper! Instead of aging their whisky in classic sherry casks (like their European cousins), Starward have chosen Australian fortified wine barrels to give a real antipodean spin on things.  We already know how good the wine is down under, now you can add whisky to that too.
Price: £50.55, The Whisky Exchange
What: Stauning Rye (Denmark)
The Lowdown: Being made in Denmark alone would make this whisky unique, but Stauning have decided to ramp things up a level. By using both malted barley and malted rye (which is very unusual), they've found the perfect balance between two distinct styles of whisky. There's still the classic punchy spice of the rye, but it's been mellowed out by the almost fruity malt. For any fans of American whiskey, this is well worth seeking out.
Price: £58, Stauning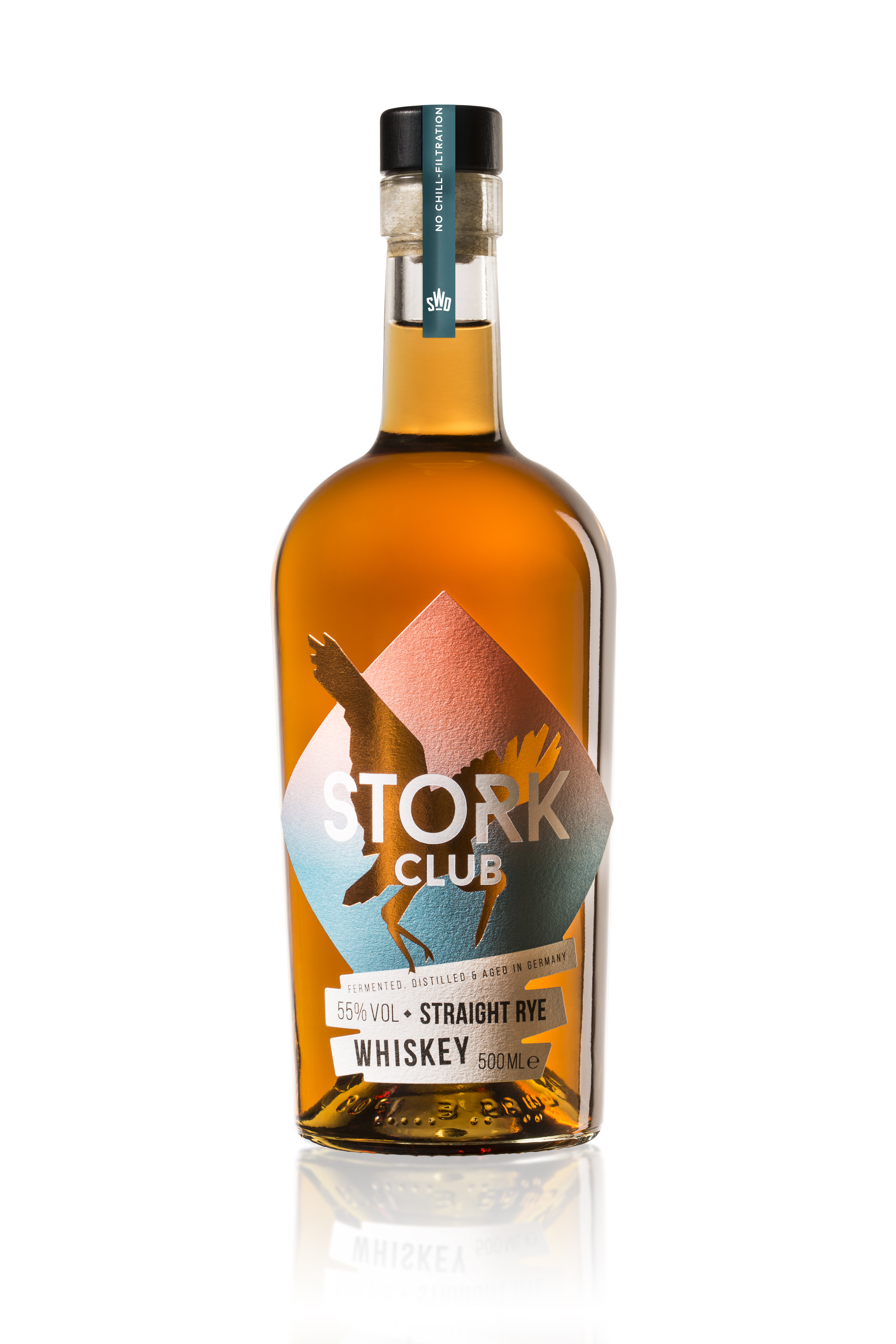 What: Stork Club Straight Rye (Germany)
The Lowdown: Clearly there's something of a rye obsession in northern Europe at the moment. But here it does make sense. Rye is a major crop in the part of Germany where this absolutely bonkers bottle was created. It's aged in bourbon casks (relatively normal) and then white wine casks (not very normal) giving a powerful fruit-sweet-spice flavour. It's definitely worth grabbing a bottle of this to try something completely different. It ain't whisky or rye as you know it.
Price: £43.25, Master of Malt