Top 10: Unmissable Events at London Cocktail Week 2018By Iona Goulder
London Cocktail Week (1st-7th October) is back with a bang and promises to be bigger and better in its ninth year running. The renowned self-guided Cocktail Tours will be on offer throughout the week alongside £6 cocktails from more than 300 of the best bars across the capital. To buy tickets to any of the events below, visit the Drink.Up London site here.
From immersive pop-ups with Absolut and The London Essence Company and delicious brunches with Ketel One, to ice sculpting workshops with Jägermeister, here's how to kick-start your October in boozy style:
1. For the London Cocktail Week Hub: The Old Truman Brewery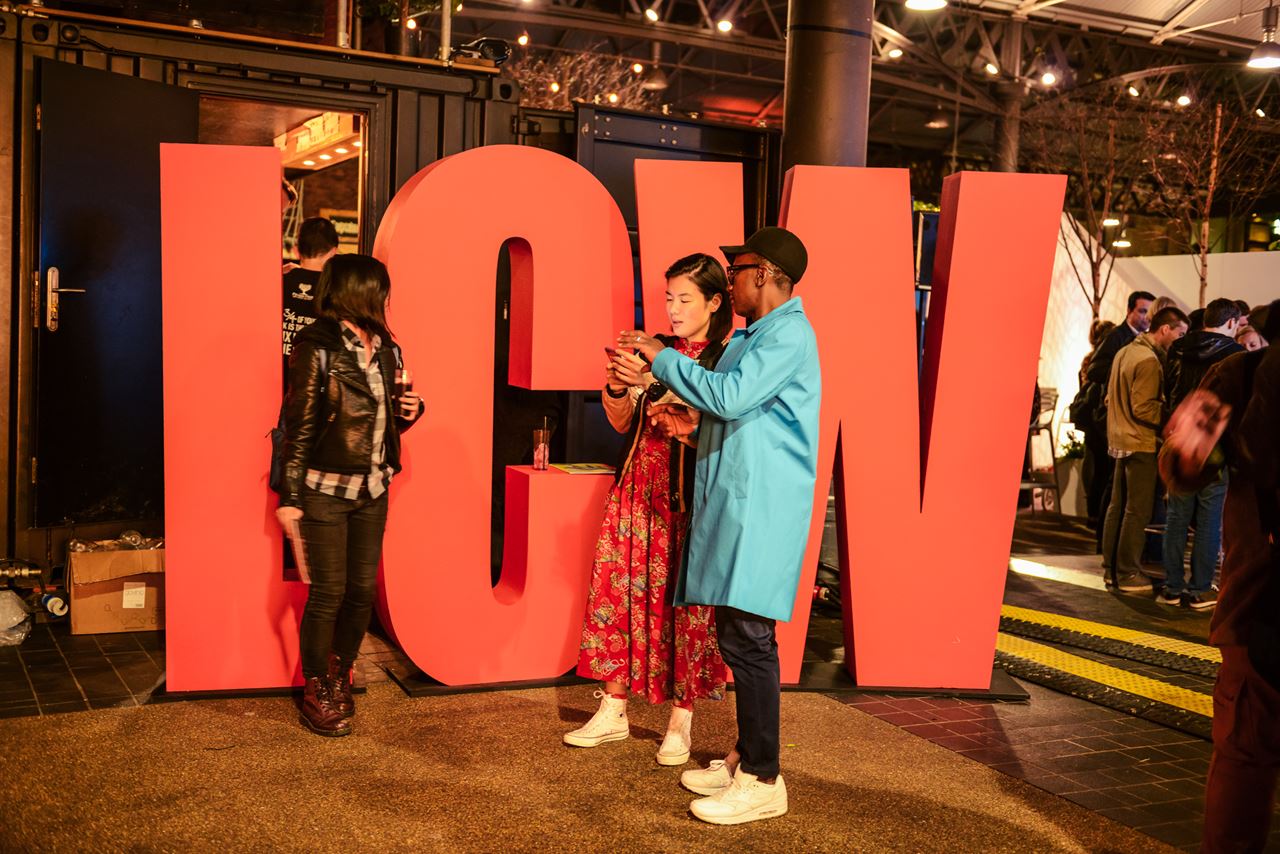 The Lowdown: The Cocktail Village is at the heart of London Cocktail Week, bringing an unmissable collection of signature cocktails from some of the world's best bartenders all served up for £6. To accommodate the growing number of visitors to the festival, The Cocktail Village will be at a new location at The Old Truman Brewery on Brick Lane. Running from 3rd-7th October, this year's festival pass holders will be treated to FREE entry, giving those with a passion for a mixed drink even easier access to signature cocktails from some of the world's best bars.
Highlights of the Cocktail Village include The Talisker Voyager boat bar which will be 'moored' on site at The Cocktail Village and Monkey 47 which will be providing visitors with the chance to play a real-life board game around London. Armed with a Monkey Map, guests can navigate their way from the Monkey Temple in the London Cocktail Week Village to four different venues. Four different experiences await with some very special surprises along the way.
Where: 91 Brick Lane, London E1 6QR
When: 3rd-7th October
Price: £10 Festival Pass (valid all week)
Photo Credit: Drink.Up London 
2. For a Vodka Education: Grey Goose Café La Vanille
The Lowdown: Discover the exotic world of La Vanille, the latest expression from Grey Goose vodka during London Cocktail Week. Taking over Barber & Parlour in East London, Grey Goose will be hosting a number of events which will immerse attendees in the delectable liquid, crafted using the finest ingredients.
At Café La Vanille there will be many ways for guests to experience and explore the rare essence of Madagascan Vanilla including brunch clubs, workshops, exclusive cocktail-making sessions and panel discussions, Café La Vanille will be the ultimate destination this cocktail week.
Where: Barber & Parlour, 64-66 Redchurch Street, London E2 7DP
When: 1st-7th October, 3pm-onwards
Price: Free
3. For Fancy Events: The World Class Edit 
The Lowdown: Curated by the London Cocktail Week team, the World Class Edit is a series of luxury drinks experiences at some of London's best bars, featuring World Class bartenders and cocktails. From delectable dinners and brunches to immersive pop-ups and masterclasses – there will be an array of events on offer.
If you're after some extra spice in your cocktail, Ketel One Vodka and the luxury department store Harvey Nichols have joined forces to launch a brunch and sustainable Bloody Mary Masterclass. Brand ambassador, Kate Jackson, will share her top tips and tricks on how to minimise on waste and incorporate wonky vegetables into your bespoke Bloody Mary. You'll get the chance to try either three Bloody Marys, three Ketel Spritzas or a flight of martini twists.
If you aren't able to catch a drop of the Ketel One Vodka action at Harvey Nichols, fear not as you'll also be able to see them at the Cocktail Village at Ketel One's Kitchen in Brick Lane Yard.
Where: Harvey Nichols, 109-125 Knightsbridge, SW1X 7RJ
When: 6th October, 11am-12.30pm or 12.30pm-2pm
Price: £30 per person. Tickets available here 
4. For Urban Foraging: Jägermeister Workshops 
The Lowdown: Enjoy a series of workshops by Jägermeister that will invite you to reimagine the complex German spirit. From learning about the art of ice carving and a three-hour urban foraging session around the city, to cocktail courses using inspiration from store cupboard staples like marmalade and everyday kitchen items re-purposed for cocktail making. Jägermeister UK's award-winning brand ambassador, Florian Beuren, plus special guests including author and forager Andy Hamilton, will take you on an inspiring journey.
In addition to the workshops, Jägermeister will have a stand-alone pop-up bar at the Big Chill throughout London Cocktail Week with bartenders on hand to provide you with a memorable 'meisterclass' session. ​
Where: Big Chill Bar, Dray Walk, E1 6QL
When: 3rd–5th October – 2pm-12am Wed, 12pm-1am Thurs, 12pm-1am Fri and Sat, 12pm-10pm Sun
Price: Free
Photo Credit: Drink. Up London 
5. For a Sensory Journey: The Light House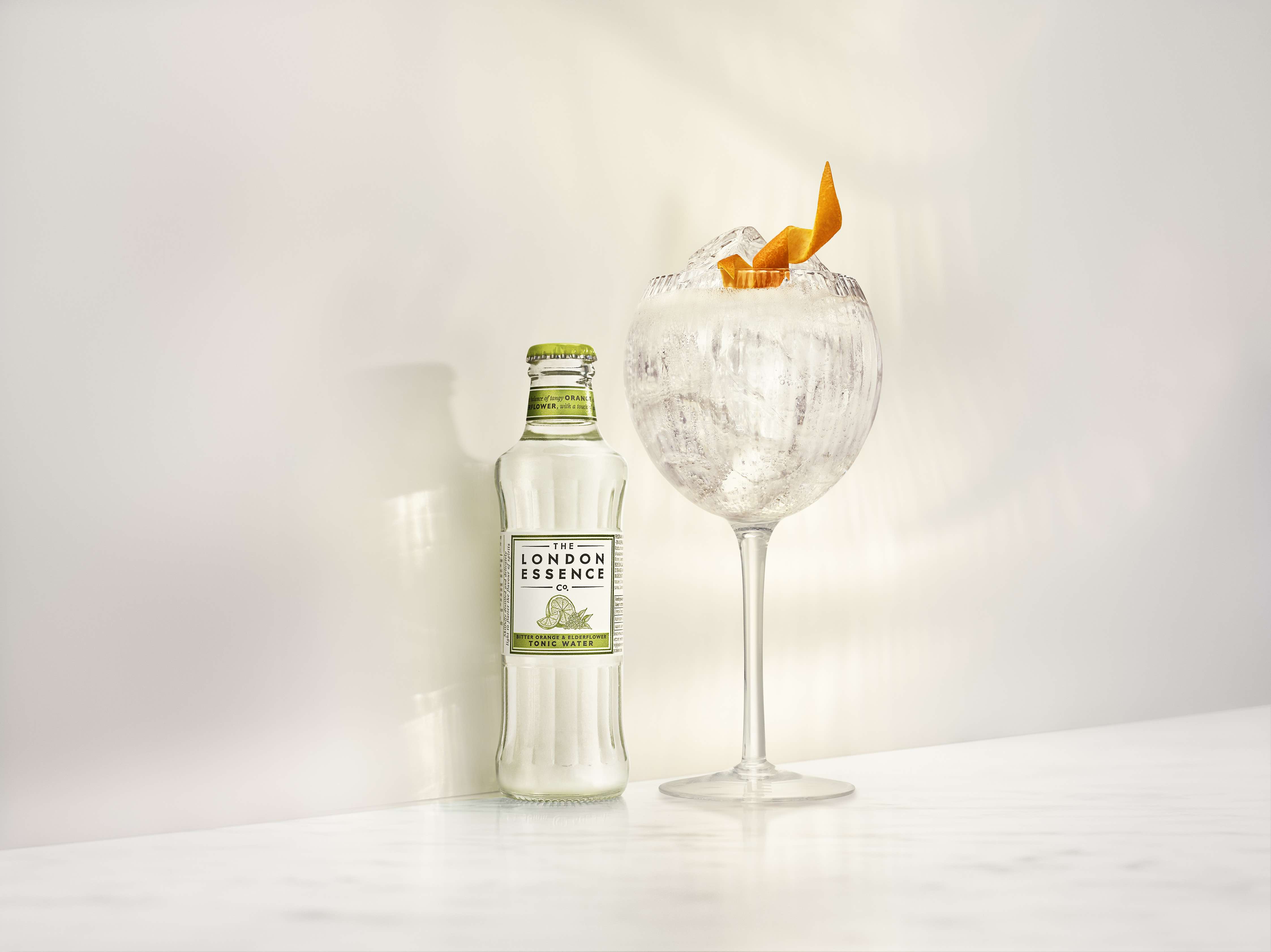 The Lowdown: The London Essence Company unveils The Light House; an immersive journey exploring the essence of light. Embark on a multi-sensory experience where perception-shifting light design intersects with innovative low-calorie cocktails produced by a host of the world's best bartenders, including former head bartender at The Savoy's American Bar, Erik Lorincz and Master Mixologist at The Connaught, Ago Perrone. Guests will be taken on a journey through colour, scent, sight and sound, as they sample a selection of inventive light cocktails, each under 150 calories.
From a relaxing haven by day to an atmospheric, beautifully lit bar by night, The Light House offers a lighter way to take in this year's London Cocktail Week.
Where: The Light House, 5-7 Grape Street, WC2H 8DW
When: 1st-6th October, 11am-10.30pm
Price: £12. Tickets available here 
6. For Quirky Gin Experiences: Hendrick's Gin Tini Martini Bar 
The Lowdown: In a tale of both epic – and miniature – proportions, the unusualists over at Hendrick's Gin are throwing a three-night celebration of the most sophisticated of drinks – the martini – by launching the diminutively delightful: Hendrick's Gin Tini Martini Bar.
Each evening will explore how the martini is appreciated across the globe, celebrating how it has been reimagined through a series of takeovers from some of the world's best bars including Dukes Bar (London), The London EDITION, Employees Only (New York City), Sweet Liberty (Miami), Kinly Bar (Frankfurt), Schumann's Bar (Munich) and *ISK (Oslo). Expect a journey of unusual experiences – from pygmy goats to microscopic games – as well as the most perfect of perfect Tini Martinis – all delivered through a distinctively surreal, Hendrick's lens, elevating the artistry and undiluted enjoyment of the tipple, even in its littlest size.
Where: Hendrick's Gin Tini Martini Bar, Swordtail Studios, 2083 Acton Mews, Haggerston, E8 4DG
When: 3rd-5th October, 7pm-9pm or 9pm-11pm
Price: £12. Tickets available here
7. For an Iconic Cocktail: Absolut Porn Star Martini Townhouse 
The Lowdown: Discover a unique multi-sensory journey across four floors of this beautiful Victorian building. From a mist filled Vanilla Forest to a bubble filled maze, the townhouse will bring to life the tastes, aromas and sensations of this iconic cocktail.
The final stop on the immersive journey will be the Absolut Vanilia Bar, where guests will be given the opportunity to master the skill of making their very own Porn Star Martini: the perfect way to complete the experience.
Where: Absolut Porn Star Martini Townhouse, 19 Greek Street, W1D 4DT
When: 3rd-6th October, 4-9pm Wed-Fri, 1.15pm–9pm Sat
Price: £9. Tickets available here
8. For Global Cocktails: The Spirits Collective 
The Lowdown: The Spirits Collective is inviting intrepid drinkers to join them on a cocktail odyssey at TT Liquor, Shoreditch, as they celebrate remarkable liquids from around the world. Across the week, they'll be celebrating these rich and diverse liquids with a series of in-depth workshops, tastings and hands-on experiences.
In addition to their unique series of cocktail events, The Spirits Collective will be also be taking over the Cellar Bar at TT Liquor every evening from 5pm onwards.
Where: The Spirits Collective, TT Liquor, 17B Kingsland Road, E2 8AA
When: 2nd-6th October, 5pm onwards
Price: £14. Tickets available here 
9. For Dancing and Drinks: Touch of Rouge
The Lowdown: Grand Marnier will be hosting a series of alchemy themed experiences in partnership with two of the world's Top 50 Bars: Le Syndicat (Paris) and Oriole (London).
Inspired by the unique alchemy of Cognac and bitter Oranges at the heart of the brand, Grand Marnier is bringing together the best of London and Paris with the takeover of Le Syndicat at ECC in Soho/Chinatown on Tuesday and Thursday night, continuing with a "Touch of Rouge" night at Oriole Bar on Tuesday and Wednesday night, blending contemporary dance and the finest Cocktails. The Oriole bar team have created a special menu of exclusive Grand Marnier cocktails – only available during London Cocktail Week – and at special prices for Festival Pass holders.
Where: The Grand Takeover, Experimental Cocktail Club, 13a Gerrard St, London, W1D 5PS
When: 2nd-4th October, from 6pm
Price: Free
Where: Oriole, East Poultry Avenue, Smithfield Markets, EC1A 9LH
When: 2nd-3rd October, drinks and dinner from 6pm, performance from 9pm
Price: Free entry
10. For a Chilean Knees Up: Piscotheque at Apples and Pears
The Lowdown: The ​Chilean Pisco crew are inviting visitors to celebrate the spirit of Chile with pisco cocktails and a killer Latin playlist to include Salsa, Reggaeton and tropical beats.
Where: Apples & Pears, 26 Osborn Street, E1 6TD
When: 4th October, 5pm-11.30pm
Price: Free