Has Chelsea Flower Show got you in the floral spirit? Thinking about wearing a flower garland in your hair? We fully support this vision. Here's London's best Chelsea Flower Show special cocktails and drink events to get you excited:
1. For Blossoming Cocktails: Zuma
What: Zuma have recently launched their new spring menu with a couple of drinks containing flowers, just in time for Chelsea Flower Show.
The Lowdown: Their Hokkaido Blossom cocktail with Tanqueray 10, Lillet Blanc, Plum Sake, Lemon and Orange Blossom topped with Champagne is suited to those of you who love a floral twist on a classic or their Rhubarb & Fennel Collins with Silent Pool Gin Rhubarb and Fennel Cordial, Yuzu juice and tonic is great for a different kind of G&T.
Price: These come in at £11.70 and £13.50 and can be enjoyed at the gorgeous Zuma bar on at the table.
2. For Floral Gazoz: Bala Baya
What: Bala Baya restaurant features London's very first Gazoz Bar. Serving daily blends of this refreshing, homemade, fruit-filled sparkling botanical drink, flavours include Grapefruit & Thyme, Quince & Fennel and Apple & Rhubarb.
The Lowdown: They have created lovely refreshing floral cocktails with the gazoz with the Refresh containing Bombay Sapphire Gin, Quince & Fennel Gazoz, Tart containing Ketel One Vodka, Grapefruit & Thyme Gazoz and Pink with Havana Rum, Apple & Rhubarb Gazoz. You can even get their Gazozini cocktail which sees the syrups topped up with prosecco.
Price: This is bottomless for brunch on the weekend at £19 per person.
3. For Hidden Cocktails: Barts
What: Chelsea''s hidden cocktail bar, Barts, is in full bloom just in time for the RHS Chelsea Flower Show taking place from 23rd-27th May 2017.
The Lowdown: Vincenzo Sibilia has created an exquisite tipple as a tribute to the show aptly named Not Just a Flower, made with an herbaceous blend of No.3 London Dry Gin, rose water, lemon juice, gomme syrup and wasabi. The posy-inspired libation will be served in a coupe glass. Just in time for the start of summer, the Barts Cuban Garden will be open for guests to while away the balmy evenings underneath the stars after an afternoon spent at the show. Featuring lush foliage, exotic plants, rum barrels and plush seating, the outdoor garden will offer guests an ideal al-fresco drinking experience.
Price: £10
4. For Gin Cocktails: The Latchmere
What: The Latchmere in Battersea will be adding a floral-inspired cocktail to its menu in celebration of Chelsea Flower Show from the 23 to 27 May 2017.
The Lowdown: The cocktail, aptly named gin bliss, was dreamt up by the bar manager of The Latchmere, Dan, blending William's Chase Gin, which is infused with botanicals including elderflower and orange; shaken together with St Germain elderflower liqueur, an aperitif crafted with hand-picked elderflower blossom; and topped with sparkling wine. The cocktail will be available for the duration of Chelsea Flower Show.
Price: £8.50
Where: The Latchmere is one of seven south London pubs owned by Three Cheers Pub Co. Situated on the corner of Battersea Park Road and Latchmere Road.
5. For Tea Cocktails: Ping Pong
What: Celebrate the RHS Chelsea Flower Show with Ping Pong and Bombay Sapphire. Ping Pong's mixologist, Daniele Ziaco has created his own mini and botanical English garden in the form of a special cocktail called the English Julep.
The Lowdown: A delicate and unique infusion of Bombay Sapphire Gin, Earl Grey Syrup, mint and goji berries. Available at restaurants across London, attendees of the Chelsea Flower Show can bring in their tickets to receive one complimentary English Julep per person when they dine in between 23 and 28 May.
Price: £7
Where: Ping Pong restaurants (Westfield Stratford, Wembley, Soho, St Christopher's Place, Southbank, St Katharine Docks, Bread Street, Westfield Shepherd's Bush and Covent Garden)
6. For a Special Gin Tasting: Warner Edwards
What: Warner Edwards, one of Britain's top craft gins, is up-rooting its distillery from its usual home, Falls Farm in Northamptonshire, to the RHS Chelsea Flower Show 2017.
The Lowdown: A first for the show, visitors will have the chance to experience what makes its exquisite gins so special: farm-made, hand-finished, steeped in provenance they will be distilled and served on site for the first time. 'Satisfaction', Warner Edward's small portable still, will be situated in the Jardin Blanc area, where the team will distil an original botanical gin from a recipe created especially for the show.
Price: The exclusive Jardin Blanc gin, contained within a 20cl bottle and measuring at a strength of 43% volume, will be available to taste and purchase only within the private Jardin Blanc area of the show, retailing at just £18.
7. For a Floral Pop-Up: The Botanist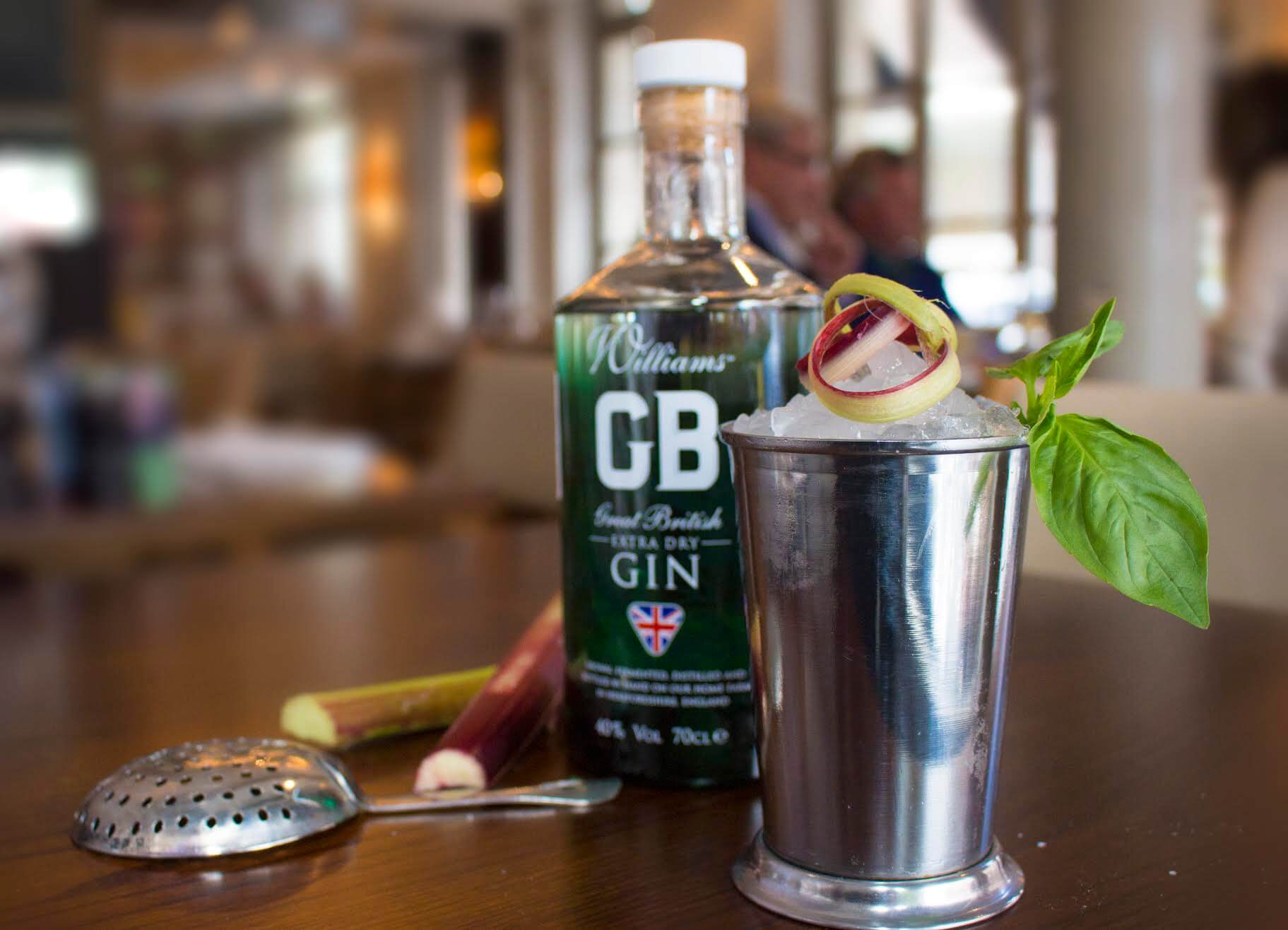 What: The Botanist Sloane Square has teamed up with Williams GB Gin to create a jungle-inspired pop-up on Sloane Square which will be serving delicious, botanical cocktails to get in the spirit ofthe Chelsea in Bloom 'Jungle Safari' theme. How Gintastic!
The Lowdown: From Monday 22nd until Saturday 27th May between 12pm – 8pm, The Botanist and Williams GB Gin's pop-up on Sloane Square will be serving the refreshingly sweet and earthy Jungle Julep, a delicate blend of Williams GB Extra Dry Gin, rhubarb syrup and fresh basil. Or, if you are seeking something more summery, look no further than the limited-edition Savannah Spritz, which features Williams GB Extra Dry Gin, lemon, orgeat, raspberry liqueur, topped with sparkling wine.
Price: £10
Where: The Botanist, 7 Sloane Square London, SW1W 8EE
8. For a Special Cocktail: Dirty Martini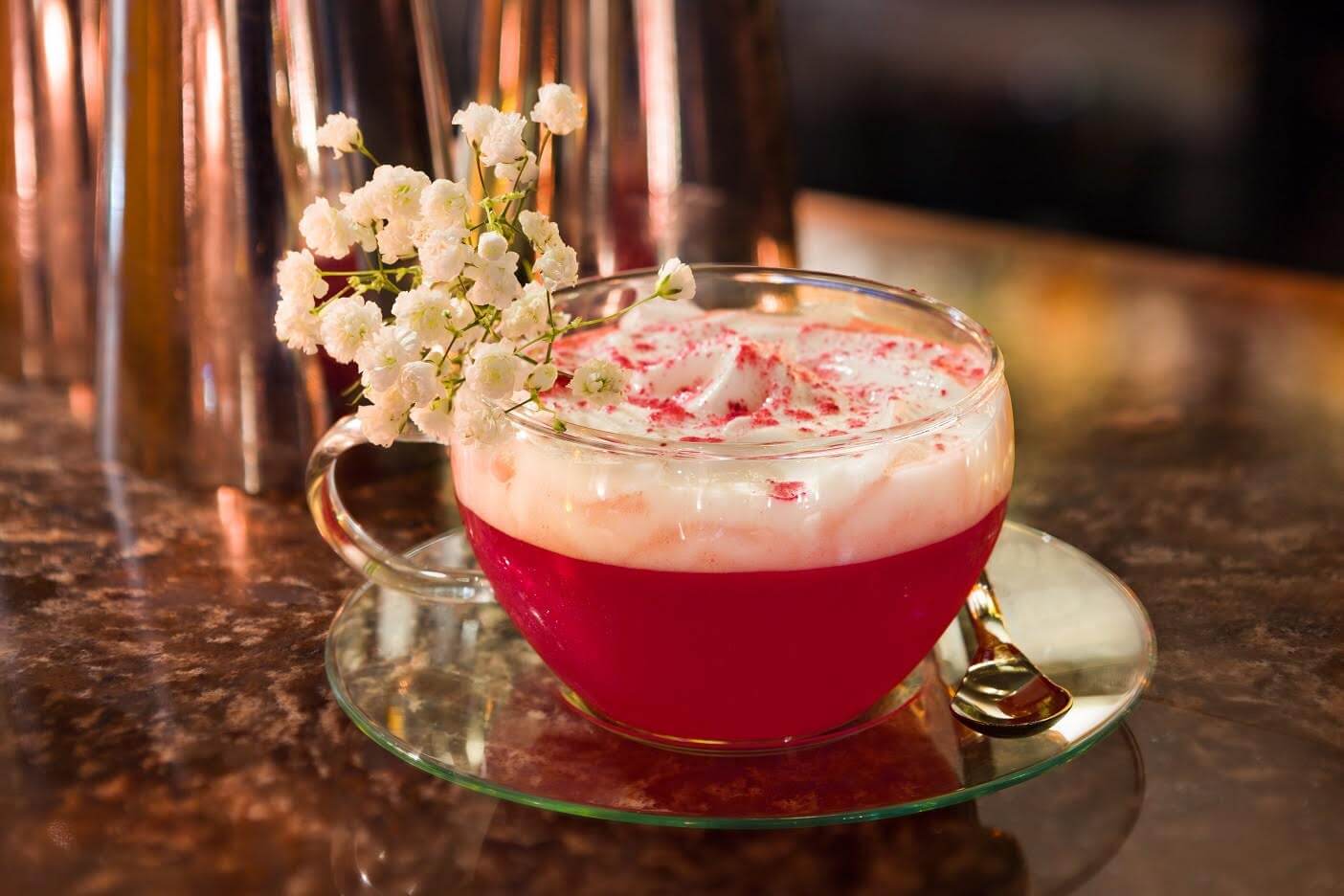 What: Dirty Martini Chelsea Tea Party. Inspired by The Chelsea Flower Show, Dirty Martini's latest cocktail is a combination of the ultimate sophisticated botanical flavours to get you in the mood for spring.
The Lowdown: The floral, seasonal cocktail pairs the fresh taste of Silent Pool Gin with fresh lime juice, dried lavender, Briottet Liqueur de Coquelicot de Nemours with the unique addition of homemade Honey and Chamomile Tea Syrup that infuses the cocktail with a sweet aroma. The cocktail is garnished with a delicate sprig of Baby's Breath which creates a floral scent with a light dusting of raspberry powder, adding pops of berry flavour, making it almost too pretty to drink. Dirty Martini is the perfect place to experience the taste of spring.
Price: £8
9. For Floral Gin: The Marylebone
What: To celebrate the RHS Chelsea Flower Show, from 15th May 108 Bar at The Marylebone will distil its very own limited edition of 108 Gin, in partnership with Mary-le-Bone Gin. The bar will host the special gin distillery affectionately known as 'Isabella', in residence for the duration of the Flower Show for guests to visit.
The Lowdown: As London's only hotel bar with its own in-house distillery, 108's guests will be offered an exclusive opportunity to experience the distillation process from botanicals to beverage. Mary-le-Bone Gin prides itself on its eight generations of distilling history, dating back to the height of The Marylebone Pleasure Gardens (known as the 18th century playground for the rich and famous) which has been encapsulated by Mary-le-Bone 300 years later. The unique recipe of 108 Gin will contain a combination of botanicals including Irish Lavender, Chamomile, Lime Flower, Lemon Balm, Coriander, Grapefruit, Orange Peel, Cloves and Liquorice to name a few.
Price: The 108 Gin will be available at £38 per bottle and will also be served in the 108 Martini priced at £14.
10. For a Champagne Dinner: The Kensington
What: Ideal for foodies, The Kensington will be offering a very special Champagne pairing dinner on Thursday 25th May at their restaurant, Town House.
The Lowdown: Created by Executive Chef, Steve Gibbs, each dish on the menu will take inspiration from the tasting notes of a Perrier-Jouët Champagne, alongside visual influence from The Chelsea Flower Show. Dishes include Heirloom tomato & elderflower consommé, paired with Perrier-Jouët Blanc de Blancs, Burratina di Puglia, paired with Perrier-Jouët Blason Rosé, Josper grilled poussin, paired with Perrier-Jouët Grand Brut and fruits of the forest terrine, paired with Perrier-Jouët Belle Epoque.
Price: The Kensington's Perrier-Jouët Chelsea Flower Show Champagne Pairing Menu is available at Town House on Thursday 25th May between 6pm – 9.30pm and costs £85 per person, including four courses with pairing Champagne, available to book here.