About Time: You Discovered the Best Rosé Wine for Summer 2018By Angelica Malin
Looking for the best rosé wine for summer 2018? There's nothing better than a chilled glass of wine with friends in the summer months (even if the sunshine only lasts a day in the UK). Here's our pick of ten of the best rosé wines to sip this summer:
VINO LAURIA, Rosé di Zio Paolo 2016
The Lowdown: Without a doubt one of the best rosé wine for summer 2018, Vino Lauria Rosé di Zio Paolo features a summery wine laden with wildflowers, juicy cherries and wild strawberries. Organic Nero d'Avola grapes are quickly pressed so as to only create the palest blush. This is a wonderfully unique interpretation of what is normally a full-throttle red grape variety. Amidst the cherry and strawberry fruit, there are also nuances of salt, smoke and jam tarts. In a nutshell, this is an adventurous rosé for those keen to explore beyond the confines of Provence.
Price: £15.00
CHATEAU MINUTY, M de Minuty Limited Edition Rosé 2017
The Lowdown: Exclusive to Harvey Nichols, this special edition M de Minuty Rosé was designed by Minneapolis-based artist Ashley Mary. Popping with all the style and the colour palette of Saint-Tropez, it vibrantly depicts the sea, the beach, the local flora, the bell tower and Minuty's vineyards. This expressive rosé comes from the very best vineyards in Côtes de Provence, and is bursting with notes of blood orange peel, wild strawberry, red currant and pink grapefruit.
Price: £15.75
RENEGADE LONDON WINE, GTS Squared Rosé 2017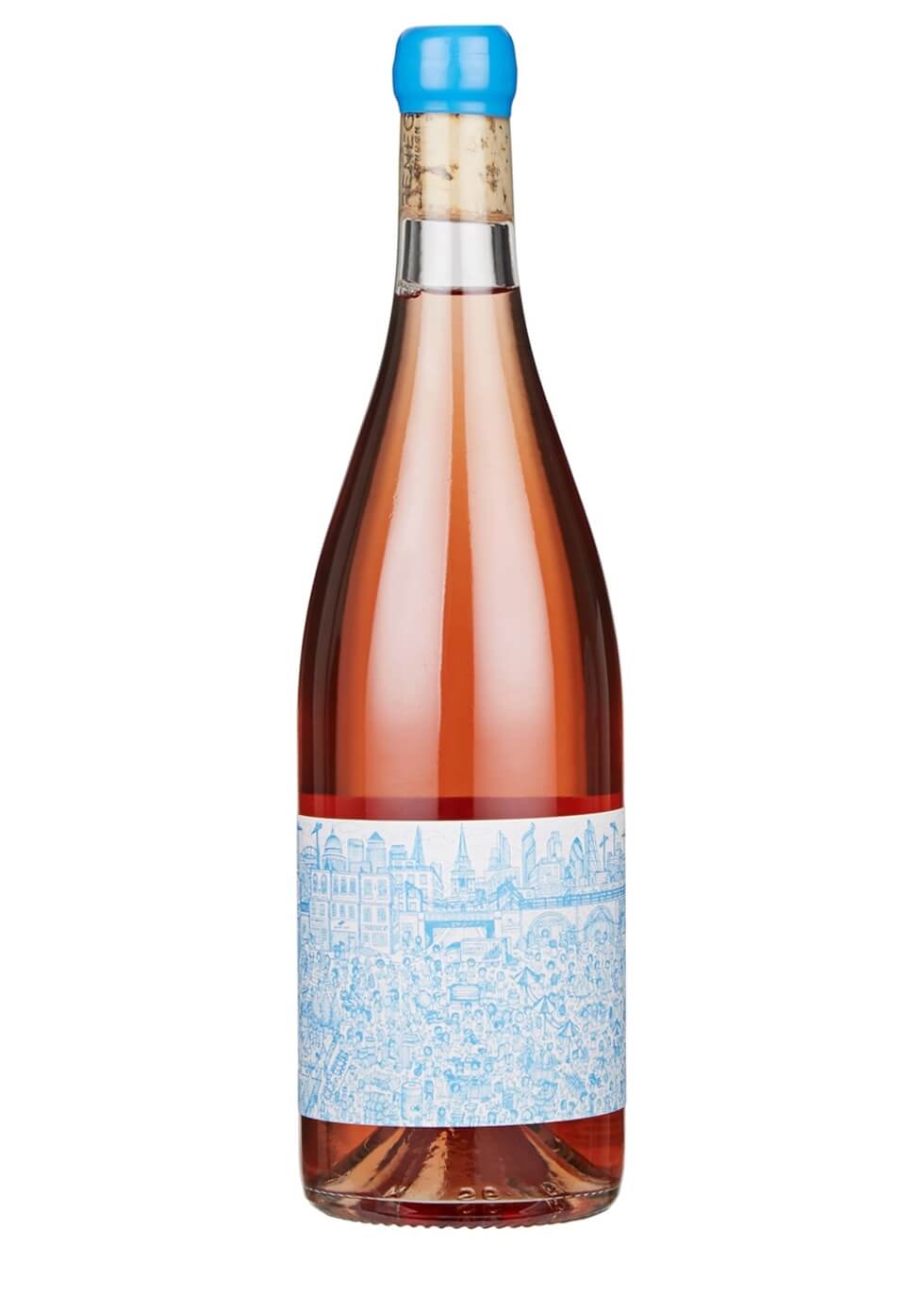 The Lowdown: The rebellious bunch at Renegade London Wine asked why should wine be the product of just one country? So they took delivery of Seyval Blanc grapes from England, Tempranillo and Grenache from Spain and Syrah from Italy, which arrived in refrigerated trucks. They pressed and then fermented them using airborne London yeast and any still on the skins of the grapes, to create this: GTS Squared Rosé. Only 650 bottles were made of this experimental vegan-friendly rosé, that has a touch of sweetness, a shedload of fruitiness and crisp acidity from the English addition.
Price: £26.00
HARVEY NICHOLS, Corbières Rosé 2016
The Lowdown: Produced via the Vin Gris method, this own label Corbières Rosé 16 is made from Grenache and Cinsault grapes and skilfully produced by Ollieux Romanis. Salmon pink in colour, the nose is graced with subtle, engaging notes of dried flora, red fruit and mixed herbs. Delicious on its own, this versatile rosé is also the perfect accompaniment to lightly flavoured shellfish, poultry and pasta dishes. One of the best rosé wine for summer 2018, for sure.
Price: £11.50
The Lowdown: La Calcinara was founded in 1997 in the Calcinara district of Candia (Ancona) with the initiative of Mario Berluti. Mun is a wine that is continually evolving, deep cloudy pink, with a peachy, slightest orange hue. Shake the bottle before opening it to move the lees – the wine has been fermented until it's completely dry, but the lees residue creates a savoury-sweet complexity that is so very moreish – and fantastic when food comes into play.
Price: £19.50
TENUTA CAMPO DI SASSO, Sof Rosé 2017
The Lowdown: Tenuta di Biserno was discovered in 1995 by Marchese Ludovico Antinori, whilst researching land suitable for extending Ornellaia. SOF is the new rosé of Tenuta Campo di Sasso, it has more weight on the mid palate and length with an exquisite balance between the fresh, fruity aromas and delicate flavours. The grapes, Cabernet Franc and Syrah, are selected in the San Giovanni vineyard situated on the gently sloping hillside in Bibbona, not far from the Tuscan coast of the Alta Maremma. One of the best rosé wine for summer 2018 if you're feeling like something fresh and delicious.
Price: £25.00