Food, glorious food. If you want nothing more than a quiet but fantastic meal, can we suggest tapas? More specifically, El Pirata. It's a charming restaurant with a real homely vibe, fantastic food and the most friendly staff.
Nestled inside the busy streets of Mayfair, El Pirata is a real find and we can't rave about it more, you HAVE to try it for yourself!
When you first thing of eating out in Mayfair, you think of extortionate prices, but El Pirata's dishes are well-priced, with most tapas options not costing more than £5, so you really can get quite a few dishes for the table without breaking the bank.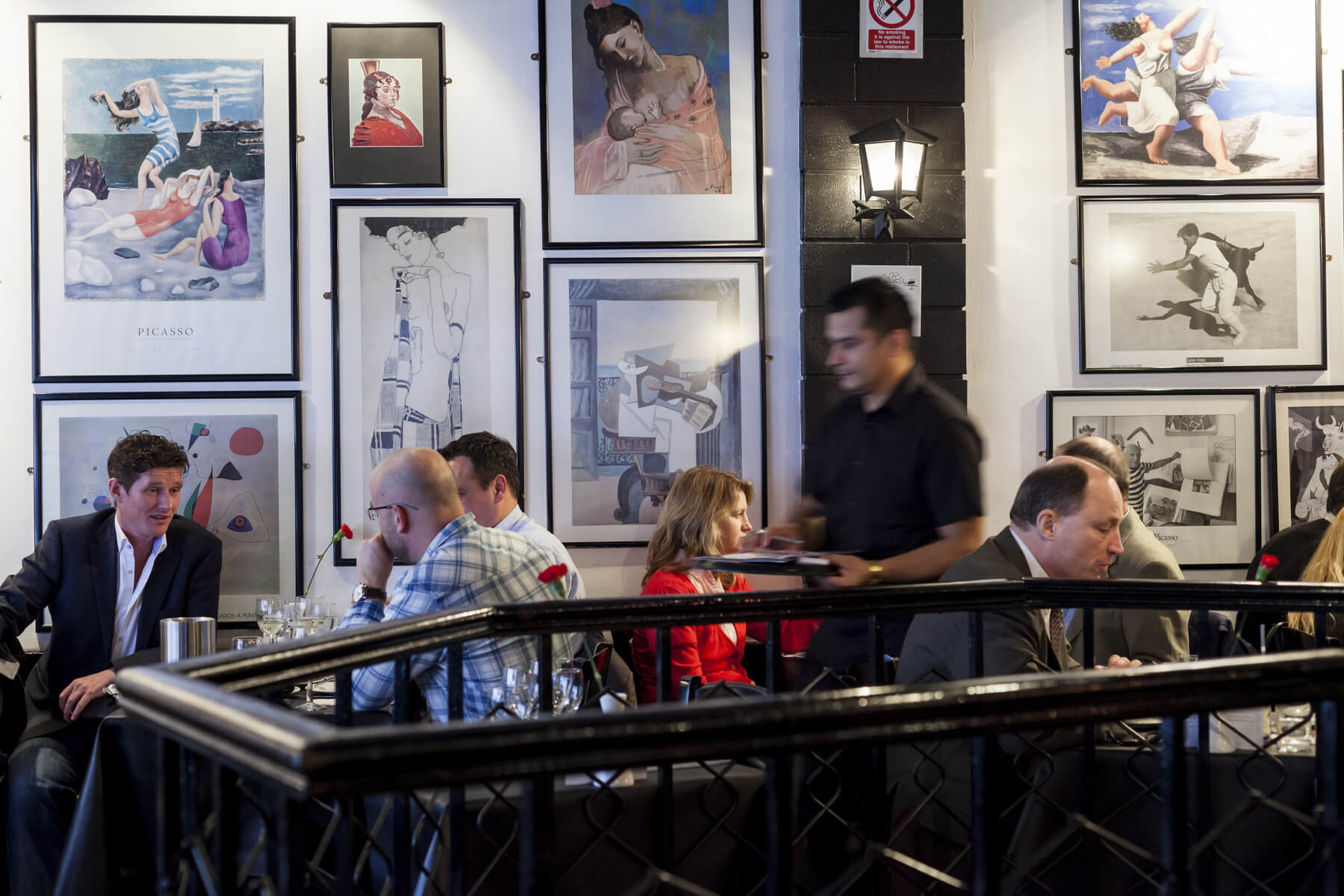 Tapas food is a personal favourite because you can literally have everything, hot, cold, meat, fish vegetables and olives, and that's where El Pirata excel! As a vegetarian, it's often quite monotonous going for meals out, with most restaurants only having a couple of suitable dishes and only using a few ingredients, but I really was spoilt for choice!
In the end, myself and a friend settled for meatballs, chicken livers, kidneys, vegetable croquettes, Patatas bravas, garlic mushrooms and stuffed aubergines. See what I mean about getting quite a few dishes?
Every single morsel was devoured and every bite was as delicious as the last. The patatas bravas and mushrooms were particularly good. I can't speak for any of the meat dishes but my friend seemed pretty happy!
By the end of the meal I was stuffed, but one quick look at the dessert menu and I NEEDED to try the chocolate crepes. The picture doesn't do it justice, just trust me when I say you need to try it!
Don't just take my word for it, get yourself and a bunch of your closest friends down to 5-6 Down Street, Mayfair, W1J 7AQ. Go for a quiet meal on a weekday evening, go for a casual weekend brunch, go today, just go! Visit their website to see the menu and book a table!
We'll be going again just for the desserts alone!