It all feels very doom and gloom at the moment, but we're here to bring you good news in the form of bottled cocktails. With tier 2 restrictions placed in London and other regions, we thought it's about time we brought the bar to you – discovering the tastiest tipples delivered to your door. Go on, have a scroll:
The Lowdown: Primo Negroni (£29) has been exclusively handcrafted in Italy using the finest ingredients including a bespoke blend of dry gin, vermouth and bitter aperitif. Created by a former award-winning Italian bartender, the result is a perfectly balanced, authentic Italian Negroni, layered with intense, deep bittersweet notes and hints of citrus fruit. To serve, simply pour the readily crafted drink over ice into a rock glass and garnish with an orange wedge.
Where: Buy online 
The Lowdown: Soho based cocktail bar, Swift, has launched its bottled cocktail delivery service, to bring their elegant and award-winning cocktails (£28) and the heart of Soho, to your door.  The Swift bottle service offers a range of cocktails, such as their Pear Collins, Solstice Spritz, Ruffian Old Fashioned, Red Studio Milk Punch, and Whisky Highball.
Where: To order click here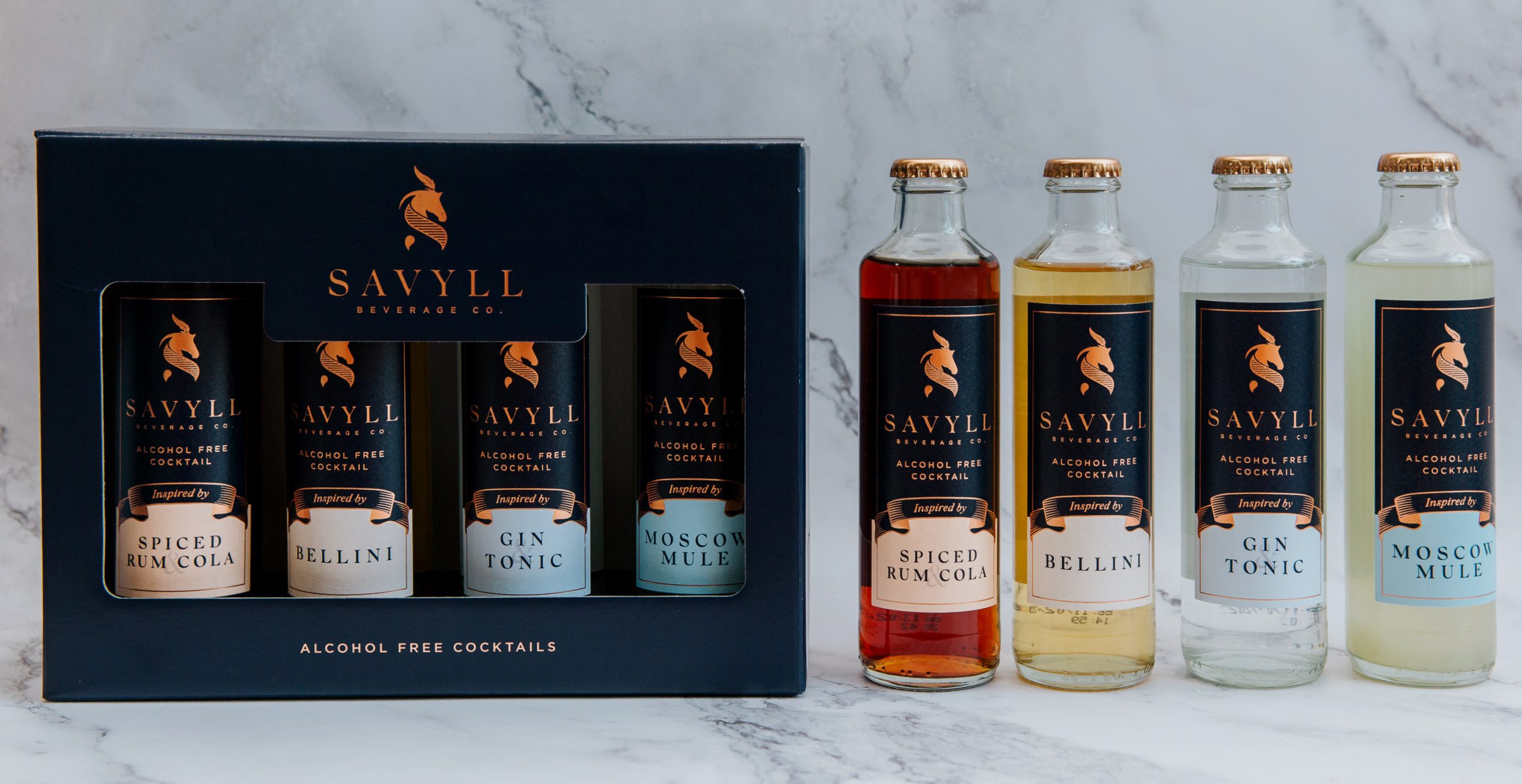 The Lowdown: The Savyll Beverage Company was founded on the belief that everyone deserves classic alternatives to alcohol when choosing not to drink. The gin and tonic pack (£12.99) is a crowd-pleaser – delicate gin botanicals, hints of coriander, vanilla, sweet herbs, and smooth tonic bitterness. A timeless classic is reborn.
Where: Buy online 
The Lowdown: Natalie John and husband Xhulio Sina, who harbour a passion for all things mixology, are behind Bottle Bar and Shop located in Catford, London. The Fruity Gift Sets (£25) features three of their best handcrafted cocktails – think Twisted Old Fashioned, Negroni, Espresso Martini, Passion Fruit Daiquiri and Margarita. All cocktails contain no artificial flavours, and are made from natural ingredients only.
Where: Buy here 
The Lowdown: The Botanist Gin Wild Cocktail Collection (£29) is inspired by the flavourful wilds of Scotland, with each cocktail crafted using The Botanist Gin, blended with exclusive Buck & Birch liqueurs and harvested ingredients from the county of East Lothian. The Ramble offers a typical twist on the Bramble cocktail, The Amagroni is the perfect herbal aperitif and The Plants & Quincidence is light, floral and refreshing.
Where: Buy here 
The Lowdown: Monica Berg and Alex Kratena created their series of bottled cocktails from their critically acclaimed and award-winning bar, Tayēr + Elementary during lockdown. The collection of serves feature popular Tayēr recipes including the Palo Santo Gimlet, Sandalwood Martini and Bergamot Margarita. Each recipe has been kept exactly the same to fully replicate the experience of drinking it at Tayēr. Presented in Tayēr's signature style, the brown bottles with minimalist label are available in 300ml serves.
Where: Buy here
The Lowdown: Karl Wonzy is behind Cocktail in a Bottle, a company based in Deal, Kent, banging out pre-made cocktails, and pushing the boundaries of what can be bottled and savoured at home. Karl's Espresso Martini (£28) is made 'fresh to order', but with a twist. He uses local fresh roasted coffee beans from his local coffee shop, Hog & Bean in Deal, Kent and infuses their 50/50 speciality beans with vodka.
Where: Buy here 
The Lowdown: The concept of the 'Vintage Cocktail' range (£42.95) is simple – you get all the ingredients for a superb cocktail pre-mixed, all you have to do is pour it over ice, stir, then strain off into your glass and garnish (in this instance with a slice of fresh orange peel). The Old Fashioned Cocktail is warm, orangey, and bursting with spice.
Where: Buy here 
The Lowdown: The multi award-winning cocktail range by Tom Savano is deliberately made with only small-batch, artisan spirits from around the world, making them the first company to deliberately shun the big distilleries, in favour of the passion and craftsmanship of small, regional distillers with great stories. The English Garden Lychee Martini (£12) blends organic English elderflower vodka from Northamptonshire with the sweet lychee aromas of the far east, and a finishing touch of their signature blend of dry vermouths and just a hint of citrus.
Where: Buy online
The Lowdown: Artisan pre-batched cocktail brand, Moore House Cocktail Company's curated collection of cocktails are perfect for your at home happy hour. Bringing the bar and seasonal tipples to your home, there's a range of handcrafted cocktails (£9.60/£16) on offer all using the highest quality ingredients. Choose from classics like the Martini, Negroni, Old Fashioned and Manhattan to more contemporary serves such as the Espresso Martini and a clear Margarita 'Cristal'. New for the season, is a limited-edition Salted Caramel Espresso Martini and Spicy Margarita.
Where: Order online 
Photo Credit: Sam Barnes 
The Lowdown: The Cocktail Delivery Company delivers delicious premium cocktails (from £12.95) nationwide. Created by world-class mixologists with decades of cocktail experience, the delivery service couriers freshly made cocktails straight to your door, so all that's needed is to is select, shake and serve.
Where: Buy online 
The Lowdown: No.3 London Dry Gin has launched a limited-edition, pre-bottled Vesper Martini cocktail (£35.95) in collaboration with Alessandro Palazzi of Mayfair's iconic DUKES Bar – and it's as smooth and suave as the iconic spy who named it. It serves five cocktails – made with the finest vodka, English vermouth and No.3 Gin (World's Best Gin) – and can be poured straight up.
Where: Selfridges
Photo Credit: Lateef Photography