We have been confronted by the first worldliest of first world problems. The type of millennial angst that memes are made of. What do you do if a company sends you something to review. Do you tell everyone in fear of losing your aura of impartiality? Do you sweep it under the rug and hope no one notices (or cares?). It's a very relevant problem in some ways as a slew of social media "influencers" (that word makes our skin crawl) have recently been branded as pawns for big business, turning their back on their humble, DIY origins.
So what do you do?
Luckily for us our situation is a bit simpler. Firstly because – and let's be honest here – we're not exactly Zoella, just a couple of plain old run of the mill narcissists. And secondly because this is not a forum for trolling. We don't have any interest in tearing to pieces people's hard work for the amusement of our one or two readers (hi dad!). If we try something and it isn't good then we'll leave it at that, it won't be on here – simple as that. So if someone sends us beer  that don't taste nice we will not plug it in the vain hope of getting more, instead will do the proper English thing and sever all contact forever (so avoiding any awkward conversation).
So with this in mind we want to talk to you about two things: one, a very cool new restaurant with a strong focus on beer and the other a juicy session IPA to get you through the summer. Both of which we got for free. Scenes.
The Taming of the Brew: Staple Beer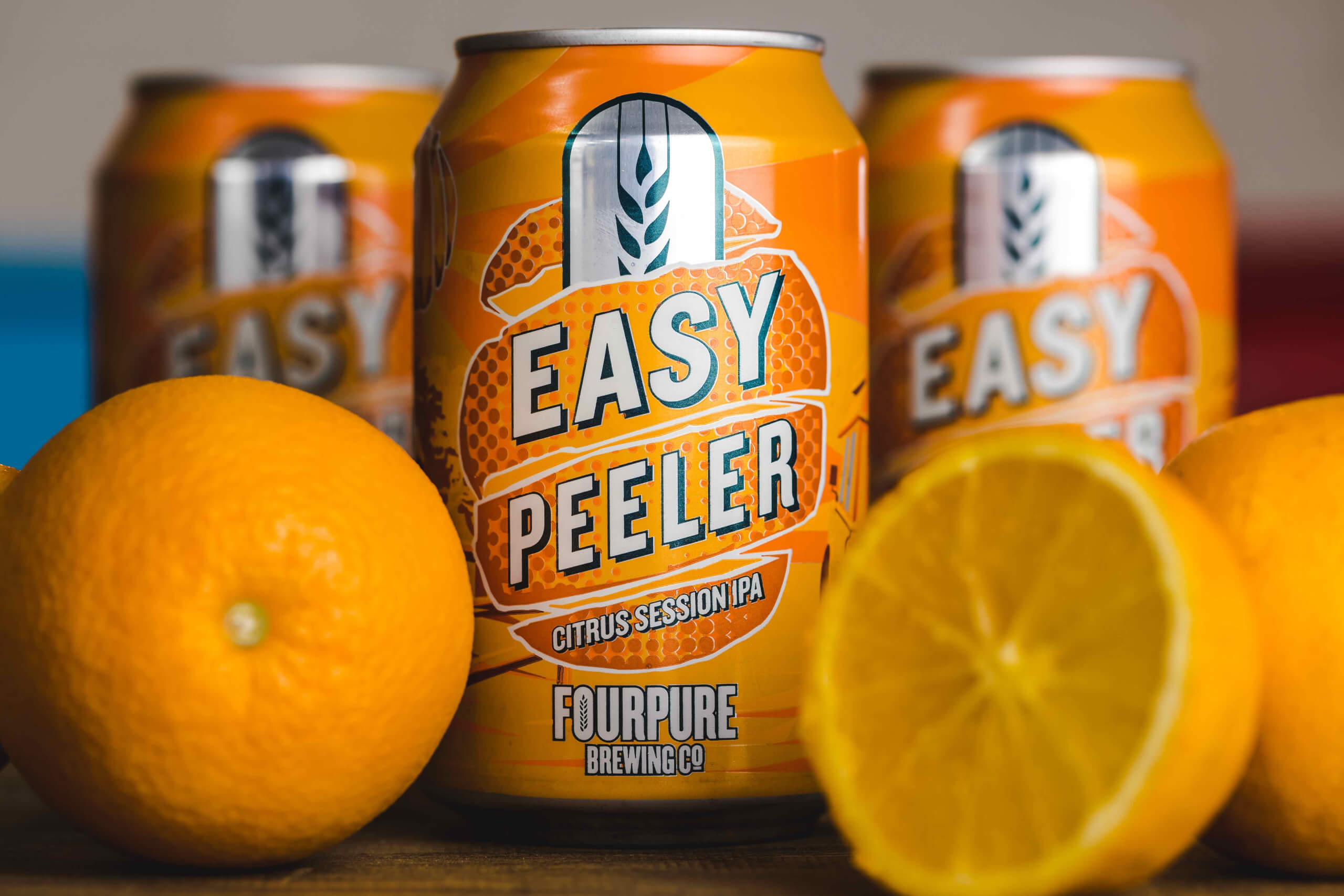 Staple Beer: Easy Peeler Citrus Session IPA, FourPure Brewery, Bermondsey, 4% ABV
Where to Drink it: If you don't get sent some for free, then you can pick them up in selected Tesco's
What is it: A citrus peel infused session IPA. As any good cook knows it's the peel where the flavour is and this beer is a testament to that. A lingering zing of tangerine and orange on a pleasingly dry backbone and at just 4% ABV to boot.
We Say:
Charlie – "A lovely little surprise when it turned up! It's a bit like a bitter orange granita. I don't know if that's a thing, but this is citrus-y, not too sweet and refreshing as hell."
Callum – "I cracked into mine after a 4 hour drive and it really hit the spot. Pure marmalade on toast"
The Taming of the Brew: Blindside Beer
Blindside Beer: Raspvery, Dry & Bitter, Denmark, 5.5%
Where to Drink it: Brigadiers is the latest venture by JKS Restaurant Group of Gymkhana and Hoppers fame. Just by Bank Station they have modelled it on an Indian Army Mess; think English country house meets Taj Mahal with different rooms spread out across the ground floor. The onus is on small plates of the tastiest Indian treats (we had the finest pork scratchings you will ever eat, poppadums slathered in spiced chutneys and the juiciest kofta kebab in a flaky paratha bread) partnered with best-in-class drinks.
Cocktails and whiskies abound but crucially the beer menu is second to none. 10 beers on cask provide a neat span of the spectrum including their very own Thornnbridge collab 4th Rifles pale ale, Tropical Cyclone Mango IPA from Harbour and Popperings Hommelbier – a Belgian ale full of dried fruit aromas and the perfect counterpoint to my over-ambitious chilli application. These are joined by a rotating array of guest cans and sharing bottles, a selection sure to please even the most pretentious of punters.
What is it: This particular number is a raspberry kettle soured full of tart fruits and racing acidity, and a touch of salinity on the finish.
We Say:
Charlie – "Hugely impressed with this place. A fantastic collection of beers served by VERY knowledgeable staff. You'll never want a Cobra ever again…"
Callum – "I actually wasn't invited. Kind of awkward. Charlie hasn't shut up about it though."