Spruce up your shopping bag this Christmas with these boozy festive drinks. Whether you're putting on a party or fancy a treat (it's Christmas after all!), we've got you covered. From gin that saves elephants to Stollen in a stout, discover our favourite festive tipples of the season. Cheers: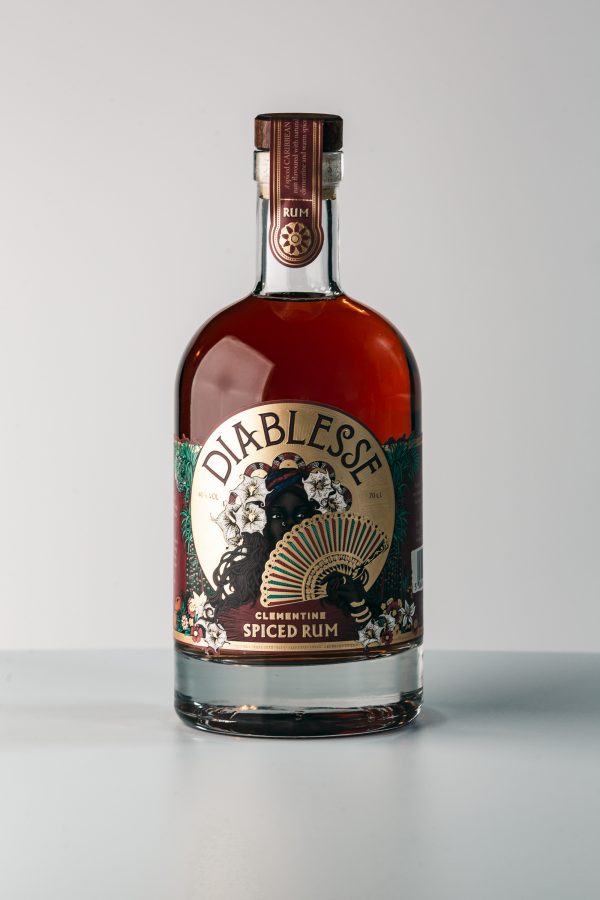 What: Diablesse Clementine Spiced Rum (£31.95) 
The Lowdown: Calling all rum lovers! Spice up your Christmas with a bottle of Clementine Spiced Rum, created by the female-owned brand, Diablesse in Manchester. One of our top festive drinks, this rum has a unique flavour profile that balances zesty clementine with toffee apple and warm pimento. Presented in a showstopper of a bottle, this spicy clementine rum is Christmas in a glass. Enjoy the special day with a drop over ice or mixed with anything from ginger ale to prosecco and hot apple juice with cinnamon. Heaven.  
Stockists: Master of Malt, 31Dover, Crafty Connoisseur, The Whisky Exchange and Amazon.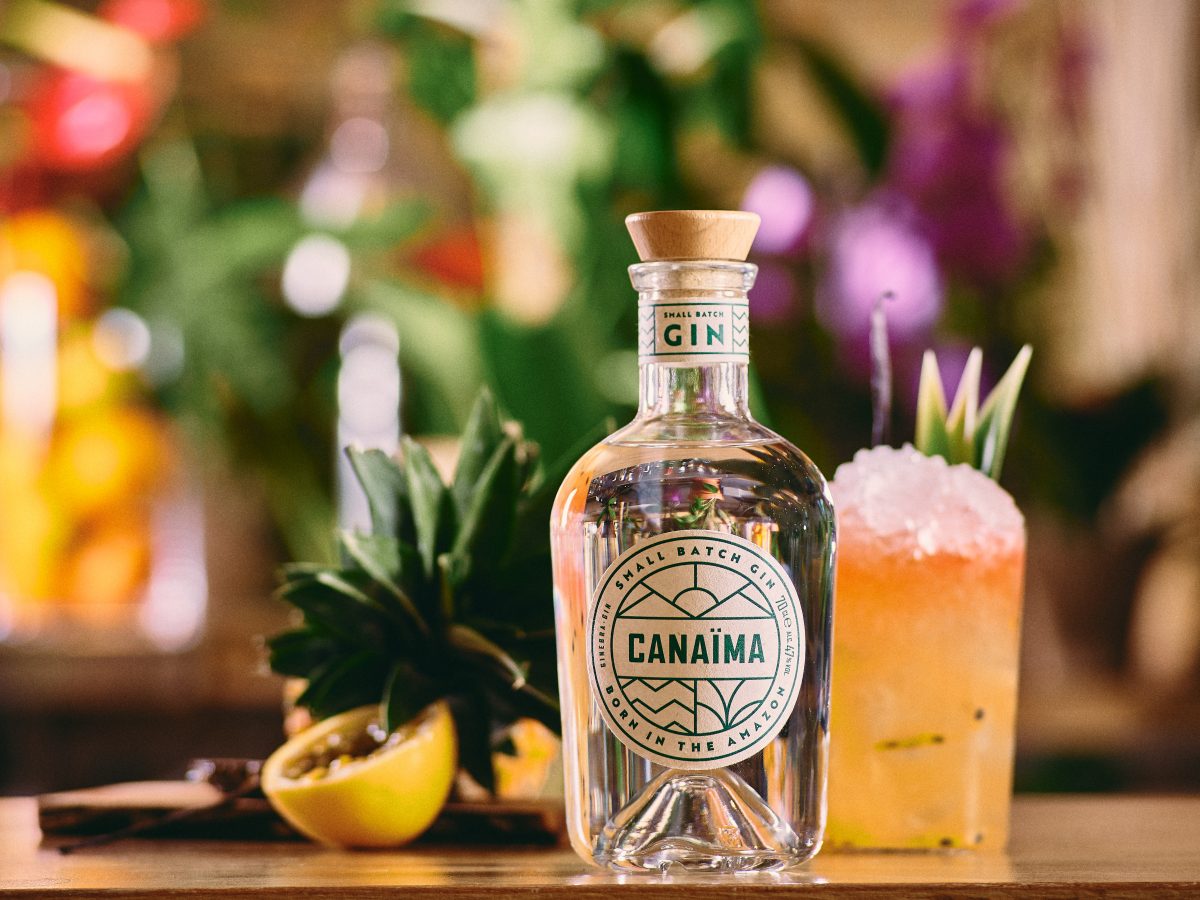 What: Canaïma Gin (£37.50) 
The Lowdown: For something special this Christmas, treat yourself to a bottle of Canaïma Gin. This finely balanced small batch gin has been made using botanicals that have been sustainably sourced by local communities in the Amazon. Its delicate harmony of unique flavours and aromas quite literally capture the spirit of the iconic rainforest. Furthermore, Christmas is the season of goodwill and a bottle of Canaïma does just that as 10% of all global sales will be donated to 2 foundations crucial to conservation of the Amazon: Tierra Viva Foundation and Saving the Amazon. Bring the Amazon to your home this Christmas by serving 40ml of Canaïma gin mixed with 150ml of grapefruit soda in a highball glass filled with cubed ice and garnish with grapefruit peel. Cheers! 
Stockists: The Whisky Exchange 
What: Merrydown Cider (£2.10) 
The Lowdown: Merrydown Cider is the perfect celebratory drink this Christmas. Refreshing and well-balanced, it contains Champagne Yeast to give it a fun, effervescent texture on the tongue that rivals the bubbly nature of prosecco. The drink pours into a natural golden straw colour and the high juice content from its perfect blend of hand-picked apples creates a sweet flavour with just the right amount of astringency. Enjoy in a glass on its own or add ice, sloe gin, lemon juice and garnish with a slice of green apple for a celebratory Sloe Cider Collins.  Versatile, fruity and fun, it's one of our most exciting festive drinks for cider lovers. 
Stockists: Tesco 
What: Tipplesworth Passion Fruit Martini (£6.99) 
The Lowdown: Tipplesworth is here to jazz up our cocktails this Christmas with its collection of crowd-pleasing cocktail mixers. For an instant win in a Christmas stocking, go for the Passion Fruit Martini, a Tipplesworth twist on the nation's favourite cocktail, the Pornstar Martini. This fantastically fruity bottle features a mouth–watering combination of passion fruit, guava, pineapple and lime, balanced with smooth notes of vanilla and marshmallow.  Serving it is easy. Simply add vodka, to the mix, shake hard over ice and strain into your favourite martini glass.  
Stockists: Waitrose nationwide. 
What: Mionetto Prosecco DOC Treviso (£11.00) 
The Lowdown: Nothing says Christmas quite like a glass of bubbly and why not pull out all the stops with a bottle of Mionetto Prosecco DOC Treviso? Hailing from the Valdobbiadene Valley, in the heart of the Prosecco region in Northern Italy, Mionetto Prosecco DOC Treviso is more than just a prosecco: it's liquid excellence and it's guaranteed to bring a touch of glamour to the Christmas table. Mionetto's unmistakable style and quality can be tasted in its aromatic notes of honey, golden apple, white peach and acacia blossom that linger on the palate.  
Stockists: Morrison's, Tesco, NISA, Budgens, Bargain Booze, CostCutter and Londis. 
What: That Boutique-y Gin Company Yuletide Gin (£34.95) 
The Lowdown: That Boutique-y Gin Company has quite literally made Christmas in a bottle with its specially created Yuletide Gin, complete with all the festive trimmings you could ask for. The fun seasonal bottle maintains a classic dry character with an added festive spirit. Its 24 botanicals include juniper, cassia, cinnamon, nutmeg, ginger and Christmas tree needles, but it doesn't stop there. Distillates made from Christmas cake can also be detected as well as chestnuts, Christmas pudding, Lebkuchen, mince pies, Panettone, an entire gingerbread house and frankincense and myrrh. To top it off, the edible gold flakes make this gin quite the festive party drink.  
Stockists: Master of Malt 
What: Chambord Black Raspberry Liqueur (£8.00) 
The Lowdown: Glam up your cocktails this Christmas by adding a drop of Chambord Black Raspberry Liqueur. Destined to dazzle inside and out, this bottle of Chambord is packaged in a limited-edition gold box and makes an ideal gift for the cocktail lover. Show off your cocktail-making abilities by transforming ordinary drinks into vibrant creations with distinctive colours and fun, fruity flavours. Let your imagination run wild with your concoctions or recreate one of our favourite festive drinks, the Chambord Royale, by pouring 125ml of fizz into a glass and topping it up with 15ml of Chambord then garnish with a raspberry.  
Stockists: Available from all major supermarkets nationwide. 
What: Camden Town Brewery Beer 2019 (£7.99) 
The Lowdown: Camden Town Brewery's new limited-edition Beer 19 has been hailed as the Champagne of beers and what better tipple to enjoy a Christmas dinner with? Gold and bubbly, this Imperial Pilsner has aromas of biscuit malt and fruity grape from Hallertau Blanc and Enigma Hops. If that doesn't remind you of the French bubbly stuff then the fact that Beer 19 has aged for 8 months in the classic Champagne combo of Pinot Noir and Chardonnay barrels just might. To mark the season, this year's beer comes in a gold screen-printed 500ml bottle designed by Camden Town Brewery's Seasonal Design Collaborator Bodil Jane.  
Stockists: Waitrose, BeerHawk and Camden's Brewery Bar.
What: BrewDog Distillery Co. Five Hundred Cuts Botanic Rum (£24.00) 
The Lowdown: Five Hundred Cuts Botanic Rum by BrewDog Distillery Co. is described as Christmas cake in a glass which is why it's one of our favourite festive drinks. It's no ordinary bottle of rum either. BrewDog has created one of the world's first botanical rums, blurring the lines between the classic rum flavour and the botanical kick of gin. A handmade, authentic spiced rum, Five Hundred Cuts is inspired by the life of Elizabeth Blackwell, a trailblazing 18th-century botanist. Drinkers can expect seasonal Christmas flavours of Tonka beans, cinnamon, nutmeg, ginger, orange peel and cloves.  
Stockists: Asda
What: 1800 Tequila Limited Edition Bottles Designed by Kojey Radical (£40.00) 
The Lowdown: 1800 Tequila, the world's first super-premium tequila has released 3 limited-edition bottles designed by the renowned British rapper, musician, poet and multimedia artist, Kojey Radical to kickstart their Essential Artists UK series. These beautiful bottles make for a stunning visual statement in your drinks cabinet and a guaranteed conversation starter this Christmas. Known for his storytelling and creative talents, Kojey's 3 bottles are titled 'Sugar', 'Where Do I Begin?' and 'Pearly' and they each express a different facet of his self-identity and relationship to music. These highly sought-after bottles are as exquisite as their contents and you can be sure that they will be treasured for years to come.  
Stockists: Harrods and Amazon.  
What: Copper Dog Personalised Whisky (£35.00 – £40.00)  
The Lowdown: Copper Dog is one of our top festive drinks for whisky lovers this Christmas. A sophisticated tipple, it not only tastes the part but customers can also ask for a personalised message on the bottle to make it that extra bit special. The Scotch whisky is an 8-malt blend with a deliciously fruity undertone and a delicately balanced hint of honey and spice. Named after a device used to sneak whisky from the cast to smuggle home, Copper Dog is a firm favourite on the whisky scene and makes for an unbeatable festive dram this Christmas.  
Stockists: Get Inked and Harvey Nichols online and in-store. 
What: Elephant Gin Gift Boxes (£32.90- £38.90) 
The Lowdown: Multi-award-winning Elephant Gin is a gin after our own hearts. Set up as a way to raise money for African elephant conservation, 15% of the brand's proceeds go to inspirational foundations, including Sheldrick Wildlife Project, Big Life Foundation and Space For Elephants. Each gift box contains the story of a special elephant whose name is on the bottle's label. The elephant's journey is further highlighted in a booklet alongside a photograph and the reason why Elephant Gin decided to name a batch after it. Whether you choose Sloe, Strength or classic London Dry, each set can be personalised with a monogram on the front label for a beautiful personal tipple that gives back in more ways than one.  
Stockists: Selfridges, Harvey Nichols, Marks & Spencer, Fortnum & Mason and Elephant Gin. 
What: Brick Brewery Stollen Stout (£3.50) 
The Lowdown: Brick Brewery, the craft brewer from South East London has created the perfect sweet treat accompaniment this Christmas with its limited-edition Stollen Stout. One of our top boozy festive drinks, this stout takes its seasonal cheer from the sweet German bread, and amaretto and coffee base notes provide an extra toasted richness. Hints of marzipan, nutmeg and vanilla pods add warmth while orange and lemon peel create a delicious balance on the palate. Enjoy it with Christmas cake, mince pies or chocolate pudding in front of your favourite festive film.  
Stockists: Hop Burns & Black 
What: Keepr's Mint Chocolate Vodka Liqueur (£37.50) 
The Lowdown: For a sip of pure indulgence this Christmas, it doesn't get much better than a bottle of Keepr's Mint Chocolate Vodka Liqueur. A pudding in a glass, it's perfect served up in cocktails, over desserts or as a shot on its own as an after-dinner treat. The premium vodka is infused with smooth milk chocolate and refreshing British mint to create a creamy yet palate-cleansing finish much like the nation's favourite After Eight Minty Chocolates. So, go on and treat yourself this Christmas.  
Stockists: Keepr's 
What: Baileys Chocolat Luxe (£18.00) 
The Lowdown: Baileys is a Christmas staple. Have you even celebrated if you haven't cracked open a bottle on Christmas Day? This year, take it up a notch with Baileys Chocolat Luxe. Served up in a glamourous gold bottle, this super sexy concoction is a blend of real Belgian chocolate and Baileys original Irish cream. Its 3 magical ingredients – Irish whisky, cream and chocolate – create a divine drinking experience that brings together 2 adored favourites into a single decadent treat. Serve on its own in a glass, pour a dram into a hot chocolate or try it in a Chocolat Luxe Mocha Martini for an indulgent twist on the Espresso Martini.  A heavenly feast in a glass, it's one of our top festive drinks this year.  
Stockists: Available at major supermarkets nationwide.