I would not class myself as a restaurant critic. I review bars. Bars sometimes serve food and I sometimes get hungry. As a reader, approach this article as not the definitive judgement of an expert, but rather an insight into what the combination of good food, interesting company and reading the Metro can have upon a writer.
Over the past few weeks I have spent a lot of time thinking about, reading about and staunchly defending a Facebook group called Women Who Eat on Tubes. The various arguments surrounding the morality and justification for this group have been well documented in articles in The Huffington Post and The Telegraph. However, for those readers that aren't in the know, group members must take a photo of a woman eating on a tube, upload the photo to the group and caption it with TFL: time, food, line. E.g 12.04pm, mixed nuts, Circle eastbound. For all the furore and controversy over privacy, sexism, fetishism, the thing that struck me the most was the statistical data this group provided on Londoners eating patterns. Firstly, eating on a tube is a disgusting thing to do. As one journalist points out, what ever happened to the concept of 'table manners'? Eating a packet of crisps at 4pm for a snack is one thing, but what WWEOT will show you is women eating meals at 7-8pm.
If you are eating a meal at that time, you are doing one of two things. You are either going home or you are going out. You are not 'in a rush'. You are on your own time. Granted, people are tired and don't want to cook, but let's think about the people who are going out. Ask yourself this: when your friend asks you to go for drinks at 7pm, what do you do about dinner? You skip it or you cram in a sandwich. This is problematic, because it says you would rather eat for five minutes so you can drink for five hours.
At Coal Vaults, time is expensive, slow currency. My date and I tuck into the beautiful small dishes at the intimate, atmospheric basement restaurant. Each dish is priced between £4-9, perfect for sharing and most importantly taste as good as they read on the menu. The fillet of wild sea bass itself is lovely, but the accompaniments of baby bell peppers, courgette, fennel and a spinach and anchovy broth make the dish. So fresh and colourful.
'You English are all about the drinking' she says. 'In Mexico (where she's from) we invite people over to eat. Not have dinner. Dinner sounds like an occasion. Eating is a necessity. The date is the eating and you can go out after, but the date can end there'. She says when she got to London she was so shocked by the idea you could skip dinner just to drink instead. 'Eating is cheating!' she exclaims. 'What is that!?' She's right. Amongst British lads, the game is achieving intoxication and eating is not just hindering your performance, it's cheating. It's deliberately disrespecting the sport.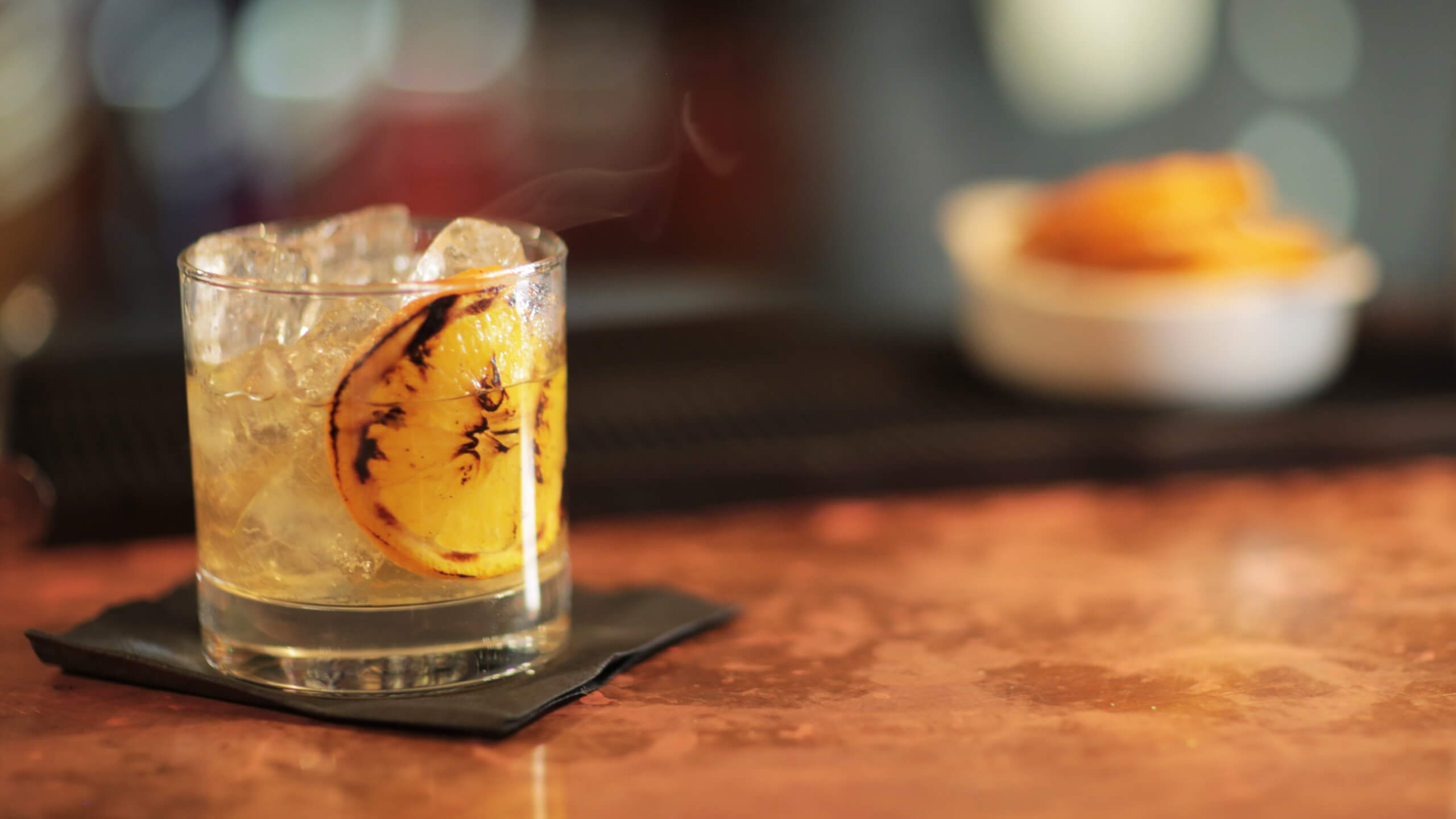 I say, 'Maybe it's as simple as drinks can taste incredible and loosen your inhibitions. Food can only…' 'Stop', she says. 'Try that with that'. She slices off a piece of the Romeo and Julietta smoked duck breast, feeds it to me then hands me her Manwar Pony (scotch, manzanilla, lapsang, ginger and brown sugar). 'Now tell me that together is not better than ten pints.' Cocktails are paired with dishes on the menu. The whole charred quail with pomegranate, rose and saffron is paired with the 'Alber Elbaz' cocktail, which also contains fresh pomegranate. 'I don't need you here anymore. You can go if you like. I could just sit here drinking this and eating that and I'd be happy' she says. My highlight is the pairing of the Maristicana (tequila, agave, tamarind, mole bitters and charred orange) with the pulled rabbit, smoked black beans, sweet corn and pineapple relish, avocado sour cream and flatbread. This prompts a barwide discussion about where to get the best ingredients for Mexican food in London. The guy drinking alone on the end of the bar settles the debate with the old chesnut:  'There's this guy down an alley in Bethnal Green. He can get you anything'. Settled.
This all may mean nothing to you, reader. You may value your mealtimes with friends above anything else. You may have never scoffed a supermarket meal deal on underground transportation. You may have never abstained from eating to get drunk cheaper and quicker. But I know I'm a drinker, not an eater. And I'm starting to see the error of my ways.
For more information and to menu perve, see here.