It's about time you finished work early, got a group together, got lost inside the maze that is Canada Square and eventually found solace in the view, the ambience and the warm hospitality of Plateau Restaurant and Bar. Plateau opened three years ago and successfully managed to coax a very talented team of Mayfair bartenders out to the Docklands and the result is wonderful.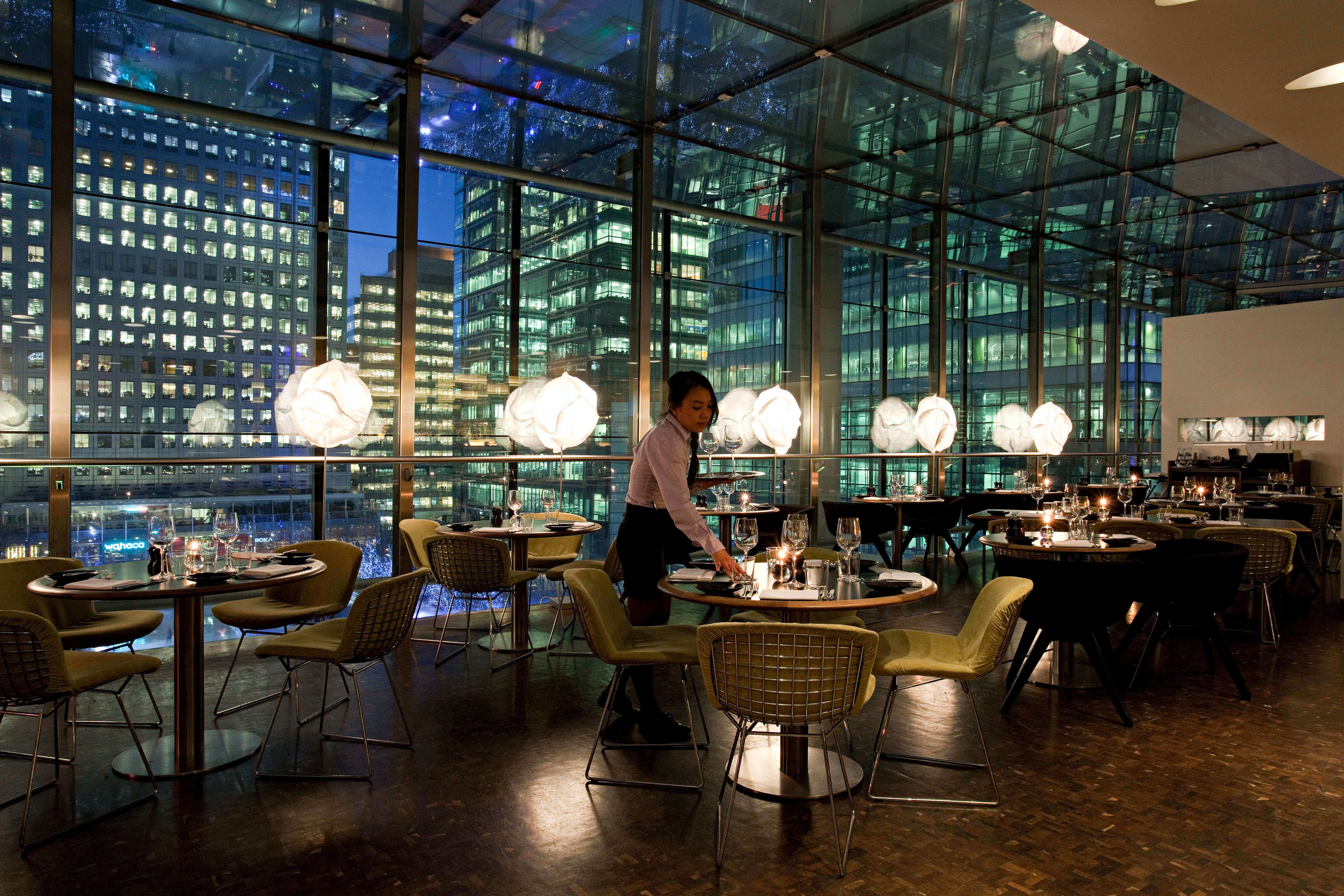 Also a member of the D&D group, Plateau possesses all the charm of Coq d'Argent and the close attention to detail of the South Place Hotel. They offer a 'Secret Cocktail' once a week and if you tweet them using the #SecretCocktail hashtag, the bar team will mix you up a cocktail for the incredible price of £6.50. However, the signature cocktail menu itself has some real gems. The 'Walk the Line' with muddled pineapple and cardamom seeds, Johnny Walker Black label, Cointreau, vanilla syrup with a pineapple leaf, a julienne chunk and crumbled dried raspberries as garnish? Close your eyes and you're suddenly on a beach in the heart of Canary Wharf.
The bartender team at Plateau are also dabbling in barrel aged cocktails, a concept very popular in the turn of the 20th century and reintroduced recently by the team at 69 Colebroke Row in Islington. The cocktails are aged for between 1 – 1.5 months, which smoothes out the tastes by mellowing in the oak barrels. This allows for a perfectly balanced cocktail without any of the waiting time.
I strongly recommend the barrel-aged Singapore Sling, which is garnished beautifully with a drop of flaming absinthe inside a hollowed half of a passion fruit shell. Enjoy this with a surf and turf platter of peppered fillet steak, king prawn skewers with sweet chilli sauce and scallops wrapped in bacon. The other option is to sit by the window, admire the view of the blue-lit trees in the square below, play with the tiny clothes pegs used to attach garnishes to the glass then head in to the restaurant for a exquisite fine dining.
Plateau Restaurant and Bar, 4th Floor, Canada Place, Canada Square, EC14 5ER