"This is exactly where I want to be right now"
I couldn't help but agree with my boyfriend. A man sometimes of few words, but always the right ones.
The Red Bar is everything you could want for an after-work drinks haunt. Located at the top of Bam-Bou, a Grade II listed building steeped in history, the Red Bar sits proud – a hideaway haven with London's most comprehensive Japanese whisky menu.
A desperately cool, low-lit Japanese cocktail bar with an incredibly relaxed atmosphere, hand-mixed drinks and clued-up staff  – it's the kind of place you couldn't find by accident. Up three flights of stairs, it feels like you've stumbled on something rather wonderful, and rather naughty – the bar doesn't take reservations, and takes its mixology very seriously.
It's the place to come for whisky – they've got one of the largest collections in the world, and do something incredibly creative with the amber tipple. They've just launched a special Whisky club to celebrate the spirit in all its glory – taking place every Monday, you can try different whiskies and meet like-minded spirit lovers. If you're looking for a new drinking den, here's what you need to know:
Think red leather seats, Chinese lantern lighting and lots of hidden, shady corners for secret kissing. It has a quiet intimacy about the place – I imagine it's because you have to know where it is to find it – as if the people in the bar are the hidden few who have been let into a giant secret. It's a secret I'm perfectly happy to partake in, though, because the cocktails are world class.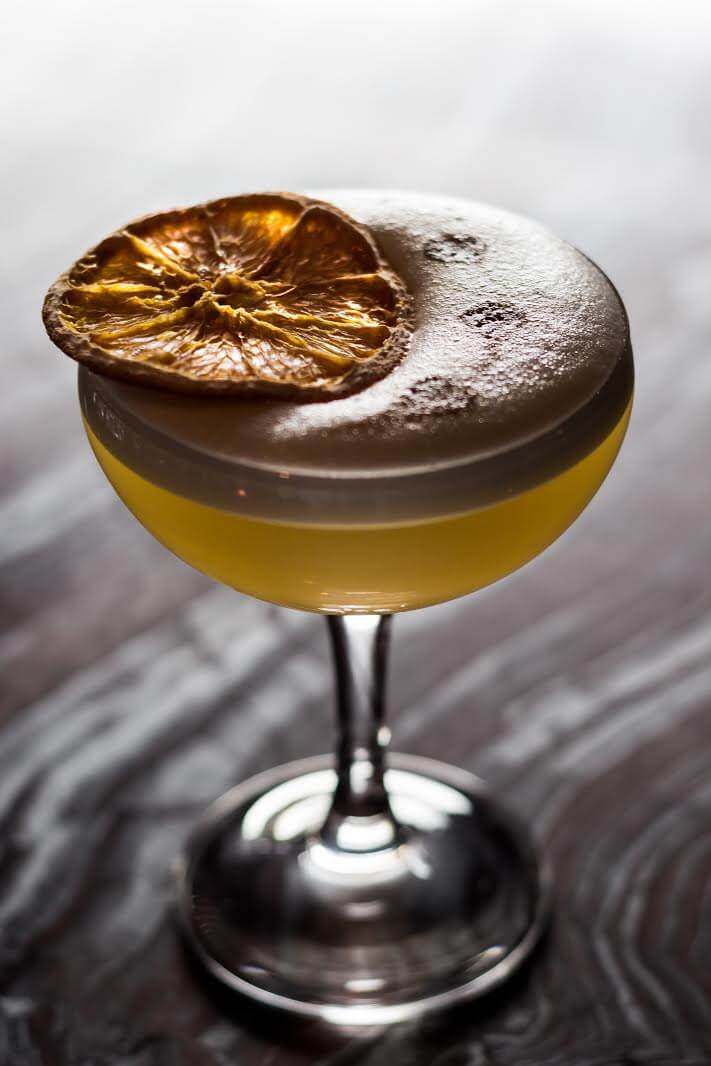 These aren't drinks for the faint hearted. Serious, bartenders' drinks, with strong spirits and strong flavours. Not afraid of playing with multiple spirits, the blends with Sweet Vermouth and bitters are particularly fantastic. Start with the Japanese-inspired Bam Bou cocktail with Umeshu, dry vermouth and orange bitters (£8.50) and for the sweeter kind, try the beautiful Old Guatemalan with chocolate bitters, sweet vermouth and Ron Zapaca. If you're feeling brave, they've got an Absinthe cocktail which is really rather delicious – with barrel-aged rum, lime, orange, pink grapefruit and bitters (£13.50). I had one of the best green tea cocktails of my life – it's not on the regular menu, but ask them to whip you something up with green tea, you won't regret it.
If you fancy a bite, they've got some lovely little things to keep you going. Think: vegetable gyoza, coconut prawns and Thai scotch eggs. Nom. Don't leave without trying the sweet potato doughnuts – naughty heaven.
If you're looking for a cocktail den to try out this weekend, get yourself down to the Red Bar for a journey in Japanese whisky and allow yourself to be transported to somewhere really rather special.
The Red Bar is at 1 Percy Street, London W1T 1DB. For more information and to book, see here.