It's National Spritz Day on August 1st, so we thought it was only right to list the best places where you can knock back this delicious, bubbly serve. Happy exploring, folks:
The Lowdown: If you're in Soho this weekend, then award-winning cocktail bar Swift is the perfect pitstop for a summer spritz. Whether you're taking a break from shopping or looking for somewhere to enjoy an aperitivo or two, Swift's stylish bar and vibrant outdoor terrace, which leads onto the streets of Soho, will have you feeling like you're drinking in a European city.
Enjoy the bar's signature spritz, the Solstice, made with Martini Bitter, Blood Orange Vermouth, Passionfruit and Prosecco. If you're looking for some delicious dishes to enjoy alongside your spritz, then head to the bar's sister site in Shoreditch. The much-loved bar, which opened last July, serves a selection of brunch-style dishes along with a selection of Swift's award-winning cocktails and spritzes.
Where: 12 Old Compton St, Soho, London W1D 4TQ and 93 Great Eastern St, EC2A 3HZ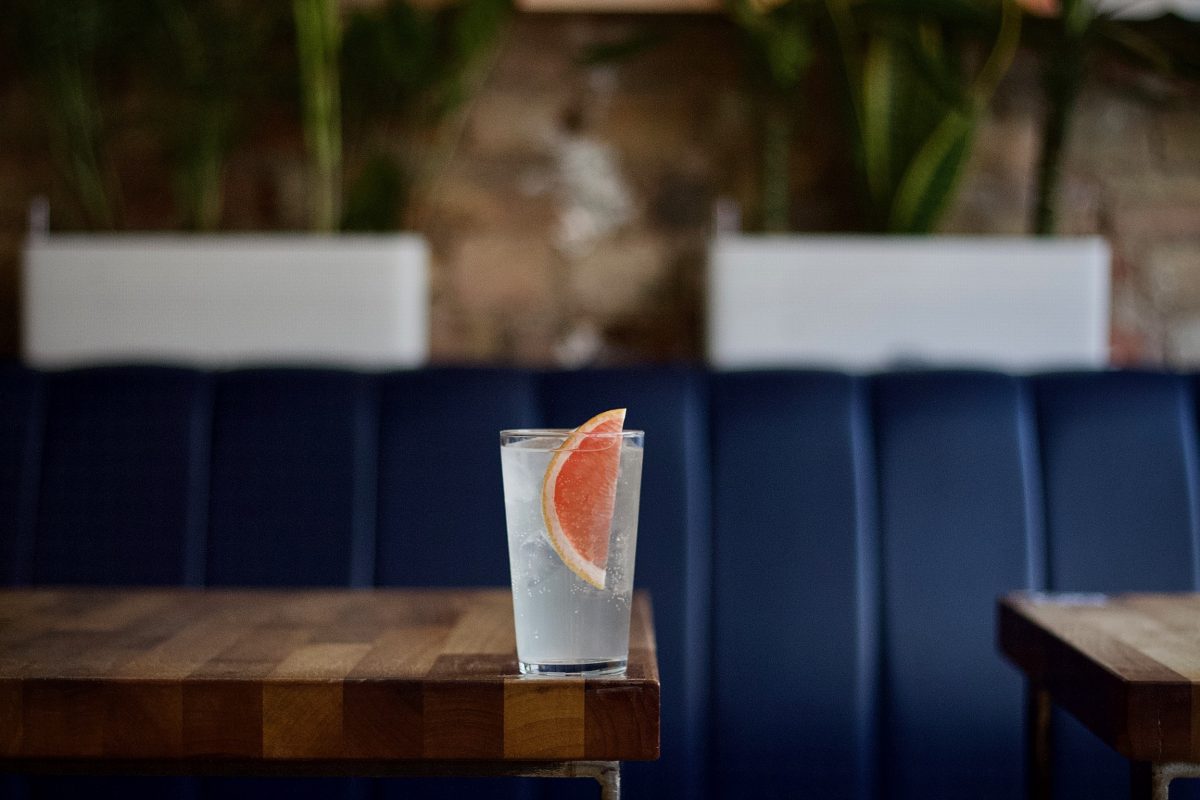 The Lowdown: Little Mercies, the North London neighbourhood gem known for its creative cocktails, cosy blue couches and charming brick walls, is the perfect spot to enjoy a spritz with friends weekend. Try their tasty Grapefruit Soda, with Victory Gin, Clarified Grapefruit, Davana and Soda. Team with some of the bar's delicious dishes from their brand new menu. That's brunch sorted.
Where: 20 Broadway Parade, London, N8 9DE
The Lowdown: Head down to Homeboy's newly opened venue in South London's riverside neighbourhood Embassy Gardens in Nine Elms this weekend, and enjoy a spritz in the sun on its expansive terrace. Homeboy's Sparkling Strawberry Daiquiri, is a twist on the classic, and the added bubbles sure do step this classic cocktail up a notch, once you have one of these fruity beauties you'll be sure to go back for more!
Those North of the River don't need to miss out. Head down to Homeboy's original site in Islington where you can enjoy the Sparkling Strawberry Daiquiri, along with a number of the bar's signature cocktails.
Where: 6 New Union Square, Embassy Gardens, Nine Elms, London SW11 7DN and 108 Essex Road, Islington, London N1 8LX
Photo credit: Jason Bailey 
The Lowdown: Ever After, the latest venue from the team behind award-winning cocktail bar Happiness Forgets, has an exciting new cocktail menu as well as Parisian-esque sharing plates, making it the perfect place to pop for a summer spritz or two. Enjoy the bar's summery Lillet Spritz, made with Lillet Blanc, Dry Sherry, Orange Bitters, Lemon and Tonic.
Where: 8-9 Hoxton Square, London N1 6NU
The Lowdown: Head to award-winning Old Street cocktail bar Tayēr + Elementary (currently ranked 5th Best Bar in the World) where you can knock back a selection of the bar's spritzes in their new sharing carafes. Enjoy the Jasmine Spritz and seasonal takes on the Aperol Spritz, kicking off with Nectarine & Cedarwood alongside a selection of the bar's delicious plates in the bar's all-day casual bar Elementary.
Where: 152 Old Street, London, EC1V 9BW