National Margarita Day 2022: Where to Celebrate in LondonBy Alicia Grimshaw
Everyone loves a Marg, right? Possibly one of the world's most versatile cocktails, it's equally refreshing for summer sipping or if you need a weekend pick-me-up in front of the telly. For National Margarita Day 2022, we've rounded up 12 London bars that knock out a mean Margarita. Happy sipping, folks:
What: Head down to the newly refurbished Eve Bar, Covent Garden, for National Margarita Day and celebrate with the team's take on this classic Mexican cocktail; Agua de Jalisco.
Drink: The bar team, headed up by Bar Manager Marco Grisafi, have innovated the traditional recipe by enhancing the floral and herbaceous notes of the Espolon blanco tequila and incorporating a touch of Agricole rum and green chartreuse. The addition of Cointreau, with its crisp smooth orange flavour, gives a perfect roundness to each sip.
Where: 34 Southampton St, London WC2E 7HF
What: For National Margarita Day this year, East London's favourite neighbourhood bar, The Sun Tavern, has an exciting take on the most popular tequila drink of all.
Drink: The Acid King is the team's riff on a traditional margarita, served over a giant ice cube. The base is Ocho blanco tequila which is combined with verjus, strawberry and coconut – to create a refreshing, margarita inspired cocktail that packs a punch.
Where: 441 Bethnal Green Rd, London E2 0AN
What: On the cocktail menu at the recently refurbished Booking Office 1869's is their refined take on the margarita.
Drink: The Clear Margarita features a House Blend of Tapatio and Ilegal Joven, Citrus, Salt, served over a giant ice ball, which sees their modern techniques used to accelerate the ageing processes, whilst still maintaining complexity and depth of flavour.
Where: Euston Road, London, NW1 2AR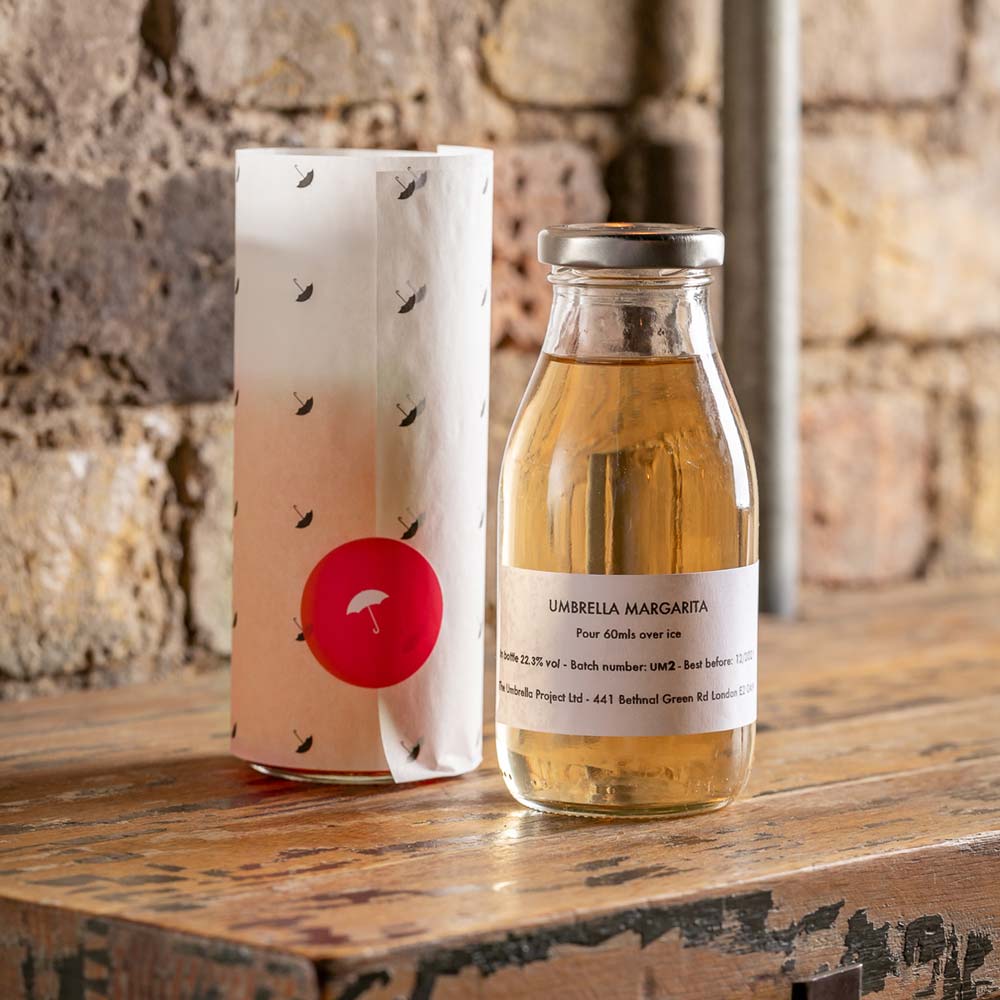 What: For those celebrating National Margarita Day at home, The Umbrella Project are selling their Umbrella Margarita by the bottle from their online shop.
Drink: Made with Ocho Blanco Tequila, Forever Lime, Agave Nectar the recommended serve is as it would be in the speakeasy bar – on the rocks rather than straight up. Available for nationwide delivery, the bottles contain four servings to be enjoyed anywhere across the country.
Where: Order online 
What: Doña is a mezcal bar and arts platform, brainchild of long-term friends Thea Cumming and Lucia Massey, that celebrates independent creativity and empowered feminine energy.
Drink: Margaret is Doña's twist on the classic Tommy's Margarita, an amazing balance between easy drinking and full of flavour thanks to the light smoky Dangerous Don and the spicy tang of Tajin. The perfect drink for anyone that loves the old classic,c but also for people that want to experience something a little different
Where: 92 Stoke Newington High St, London N16 7NY
What: Head to Fitzrovia's The Black Horse this National Margarita Day and settle into the contemporary, speakeasy-style cocktail bar upstairs for a margarita or two
Drink: Featuring Campari and blood orange syrup, the Blood Orange Margarita is available for one day only in celebration of everyone's favourite tequila-based tipple. The special, zesty cocktail includes Casamigos mezcal, blood orange syrup, Cointreau liqueur, Campari and lime juice.
Where: 6 Rathbone Pl, London W1T 1HL
What: Located on Tottenham Street, Pinch is an eighty-cover cocktail bar with an exciting, colourful design that provides a lively backdrop to all kinds of socialising. Bar Manager Ricardo De Oliveira has curated an impressive and extensive cocktail list to spotlight some much-loved favourites whilst adding his own twist.
Drink: Included in these classics is the Pinch Margarita with El Tequilleno Reposao (one of Mexico's most popular tequilas, the perfect blend for a margarita.). In the salt versus no salt debate, Pinch chooses the (colourful) salt side of things, perfectly balancing tart with an edge from the boozy Tequila. It's a great way to get a party started or end a night.
Where: 9-11 Tottenham St, London W1T 2AQ
What: St James Bar is a truly decadent and intimate cocktail destination, tucked away in the heart of Sofitel London St James.
Drink: There is no surprise St James Bar perfects the classic margarita. With just three ingredients, it's punchy, citrussy and refreshing, using fresh lime juice to make a vastly superior drink. Combining the tang of lime and the sweetness of orange liqueur with the distinctive strength of tequila, the classic margarita strikes all of the right notes.
Where: 6 Waterloo Pl, St. James's, London SW1Y 4AN
What: Nothing better than starting National Margarita Day with a deliciously different Marg from one of London's Best Bars, Swift.
Drink: Fresh, punchy and smooth, Carmen is the drink to have. With tequila, lime sherbet and toasted blue corn, this simple yet tasty Margarita is the one to order in Swift Shoreditch.
Where: 91-93 Great Eastern St, London EC2A 3HZ
Photo credit: Lateef Photography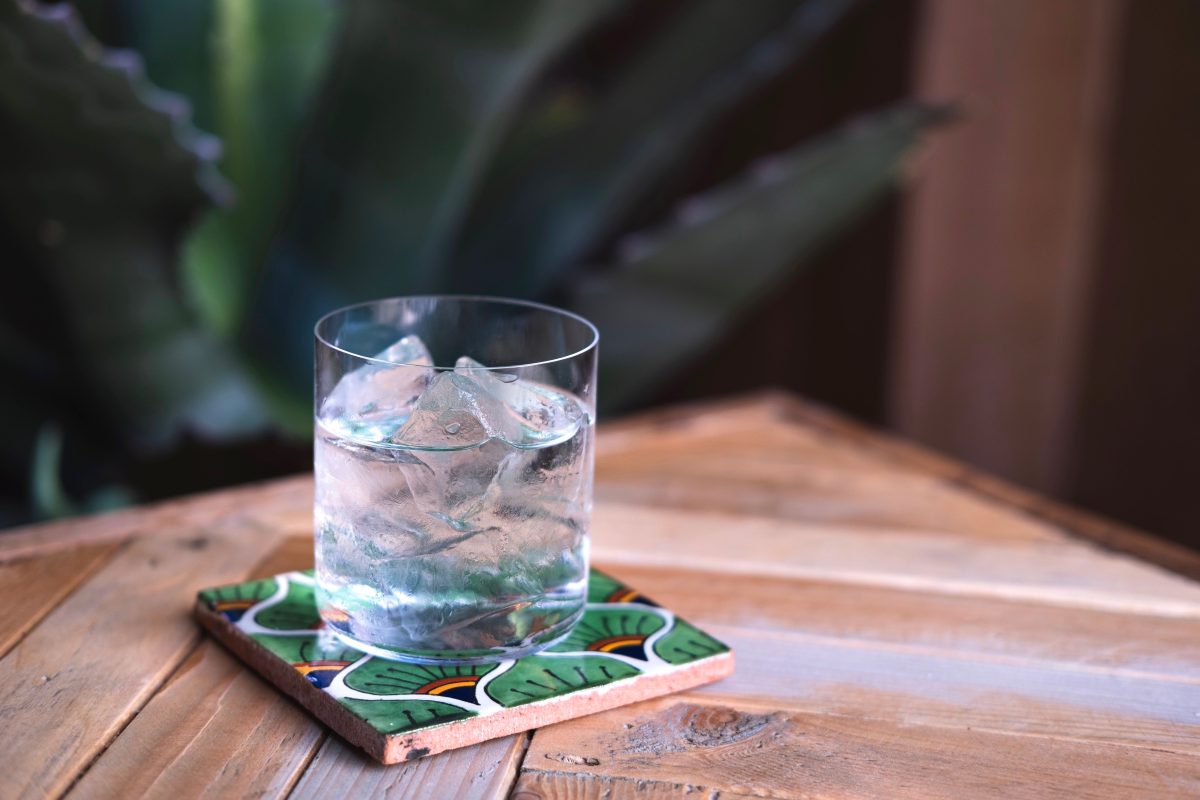 What: There's no better place to celebrate Margarita Day than at the award-winning bar Hacha, based in Brixton Market and Dalston.
Drink: Mirror Margarita is a must-try, having won several awards including 7th Best Cocktail in the World by Time Out Global and winner of the Cocktail of the Year at the 2020 CLASS Bar Awards. This super smooth Margarita can be enjoyed alongside a range of the bar's delicious Mexican street food and dishes, which have been created by Maiz Azul.
Where: Hacha Brixton 12 Market Row, London SW9 8LD and Hacha Dalston 378 Kingsland Rd, London E8 4AA
What: Home of modern Irish hospitality, Homeboy has sites in both Islington and Embassy Gardens for those looking to celebrate Margarita Day North or South of the river.
Drink: Head to Embassy Gardens for their spicy twist on the celebrated classic! Espolon Blanco, Ancho Reyes Verde, lime, pink pickle, Agave, green tabasco all mixed together for an explosion of flavours!
Where: Unit 6 New Union Square Embassy Gardens and Nine Elms, Vauxhall SW11 7DN and 108 Essex Rd, London N1 8LX
What: This National Margarita Day, visit Soho's Ember Yard and enjoy an extra tasty margarita in the venue's lively downstairs bar – The Ember Bar.
Drink: Order a refreshing Blood Orange Margarita made with Casamigos mezcal, blood orange syrup, Cointreau liqueur, Campari and lime juice.
Where: 60 Berwick St, London W1F 8SX