There are so many amazing things to try in London, but time is precious and so are the purse strings. Luckily, we've done the work for you. Here's 5 things you need to try in London this week. Happy feasting, London:
1. For Fusion Food: Asia de Cuba  
What: Re-opening this Thursday with a revamped menu under the direction of  Cuban-born executive concept chef Luis Pous, the new menu combines Pous's Cuban heritage with the experience of Jeffrey Chodorow's original vision for Asia de Cuba. The menu consists of a number of sections, including: Ceviches, Small Plates, Salads, Wok, and Plancha. Chef Pous's signature dishes include Tuna Ceviche with seared foie gras, Asian pear, malanga chips and red onion. 
Why: Although the menu has been given a makeover, Asia de Cuba classics take on a new life, with the  Tuna Pica, a tuna tartare, picadillo-style, served in a shell of crispy wonton with avocado ceviche. Not only are the starters and mains an eclectic mix of Asian-influenced Cuban food, the desserts are also worth a mention. The showstopper is the Guava Cheesecake with coconut tuile and Thai Coconut.
Where: Asia de Cuba, 45 Saint Martin's Lane, London WC2N 4HX
2. For a Meat Fix: The Bunsmiths at Sebright Arms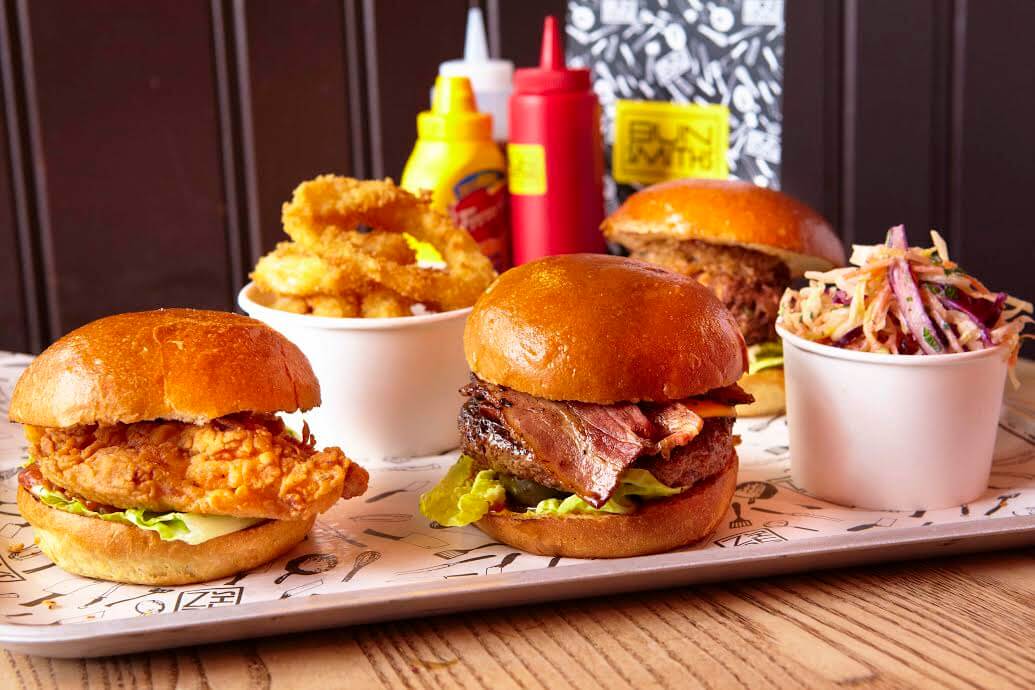 What: Unassuming pub on the outside, a mecca of seriously good buns and burgers inside.The team behind east London institution Sebright Arms and The Miller in Bermondsey have recently launched their new food brand, Bunsmiths. Think low and slow BBQ cooked meat served fresh and fast in delicious buns. The no nonsense menu focuses on classics such as beef brisket,pulled pork and buttermilk fried chicken buns.
Why: All meat served at Bunsmiths are dry rubbed with herbs and spices then slow cooked for between 10 and 12 hours using specialist smoking ovens imported from the US, before being served with BBQ, mustard, smoked tomato and hot chilli sauces. The pulled pork bun is the one. Not forgetting the sides, the tripled cooked chips and coleslaw should also be ordered. If you're feeling hungry, throw in the onion rings for good measure, delicious.
Where: Sebright Arms,31 – 35 Coate Street, London, E2 9AG
3. For Experimental Eats: Grain Store Unleashed
What: Opened last week, Grain Store Unleashed is a new collaboration between Chef Bruno Loubet and The Zetter group. If you think Grain Store is quirky, you've seen nothing yet. In keeping with the theme of Grain Store in Granary Square, the focus is on vegetables and lots of them. Starters include vegetable oysters with caviar and Kohlrabi with broad bean raviolo and ramson. Our favourite main dish is the red vegetables with spiced bread sauce, salted lemon and orange purée served with wood pigeon and chilli chocolate, so many flavours.
Why: If you're a fan of Grain Store, you'll love this. Acclaimed Chef Bruno has knocked his latest venture out of the park. Always a sucker for a dessert, the sweet menu doesn't disappoint. The Parsnips and white chocolate cream with matcha tea and pink grapefruit, sounds so wrong, but tastes so right.
Where: The Zetter Hotel, St John's Square, 86-88 Clerkenwell Road, London EC1M 5RJ
4. For Fuel Food: Energy Boosting Specials from Tom's Kitchen
What: In celebration of the London Marathon and giving a helping hand to all running in the race, Tom's Kitchen have launched a new fuel boosting menu. The new menu features a High Energy Salad with watercress, broccoli, egg, edamame beans, sweet potato, walnuts and almonds, bursting full of fibre and lovely goodness. They have also created energy bars perfect for a post workout pick me up.
Why: Because their Energy Boosting Smoothie is outrageous- banana, almond milk, peanut butter and chocolate whey protein powder all packed full of vitamins and protein to repair muscles.
Where: All three specials will be available in Tom's Deli's in St Katherine's Dock and Canary Wharf. The Salad and Smoothie will also be available in Tom's Kitchen Chelsea, Canary Wharf and St Katherine's Dock restaurants.
5. For Truffle Lovers: Truffle Menu at the Golden Arrow 
What: The award-winning Golden Arrow restaurant at Pullman London St Pancras is celebrating truffle season with the newly created  'Tantalizing Truffle' menu available until 30th April 2015. The menu heavily feature truffles, obviously, with dishes including Black Truffle Tortellini and Pan-Fried Scottish Scallops with Shaved Truffle. The dream.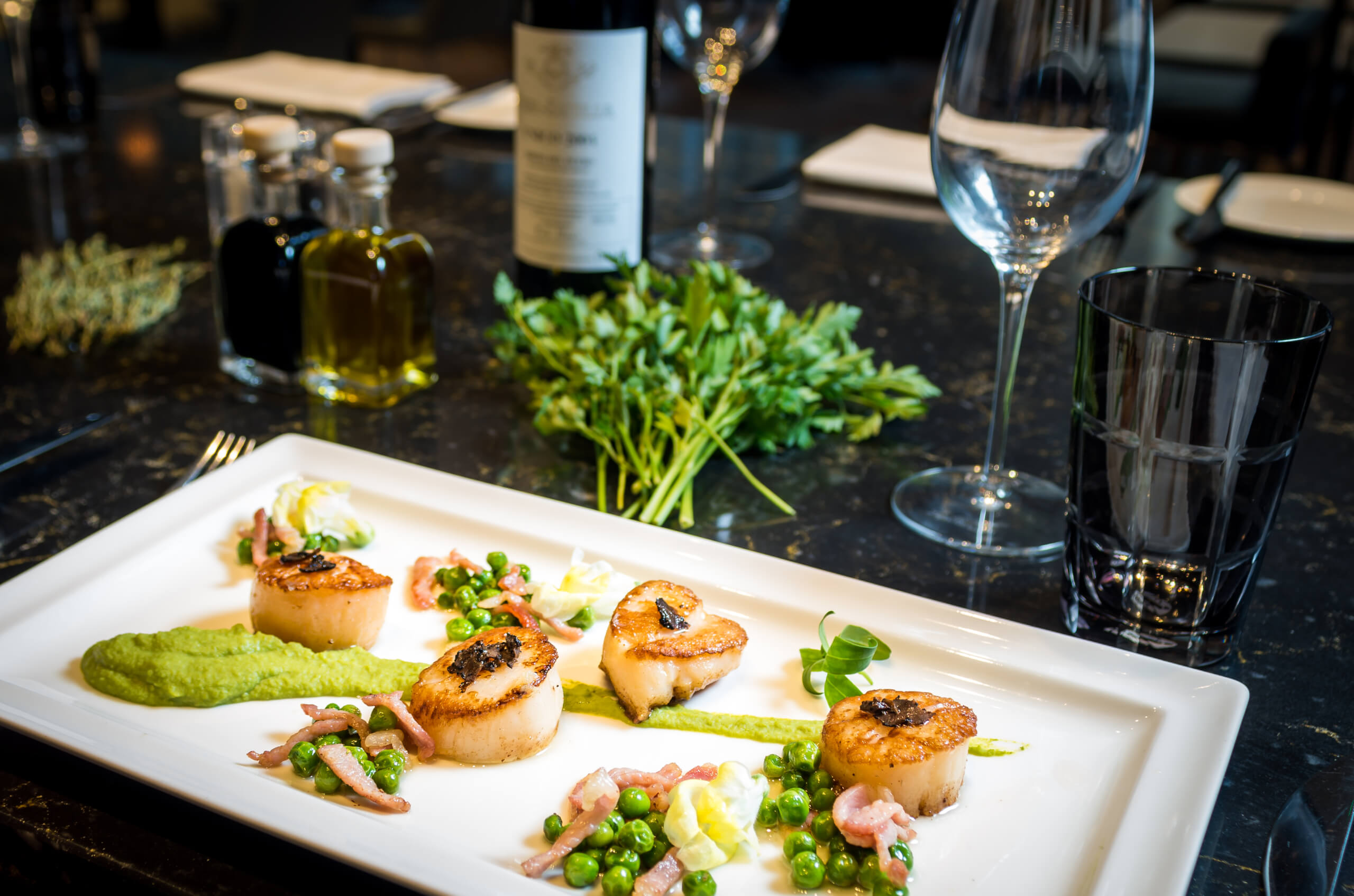 Why: The truffle menu has been carefully crafted by Head Chef Michael Penn, with all dishes incorporating truffles in some way. If you're a truffle lover, it would be rude not to try this menu. Don't leave without ordering dessert, the 86% Dark Chocolate and Hazelnut brownie with black truffle ice cream is sensational. Bold words, but we mean it.
Where:  100-110 Euston Road, London, NW1 2AJ