Bored of going to same bar after work? Fed up of your fail-safe local restaurant? Well, we're here to tell you it's time to spice things up. London once again has opened its doors to a vibrant mix of new bar and restaurants; from a war-time themed cocktail bar, to a LA-inspired health spot and a new haunt for steak lovers. Take our word for it London – get stuck in and always (always) order dessert. Here's our favourites:
1. Best for Healthy Food: Bel-Air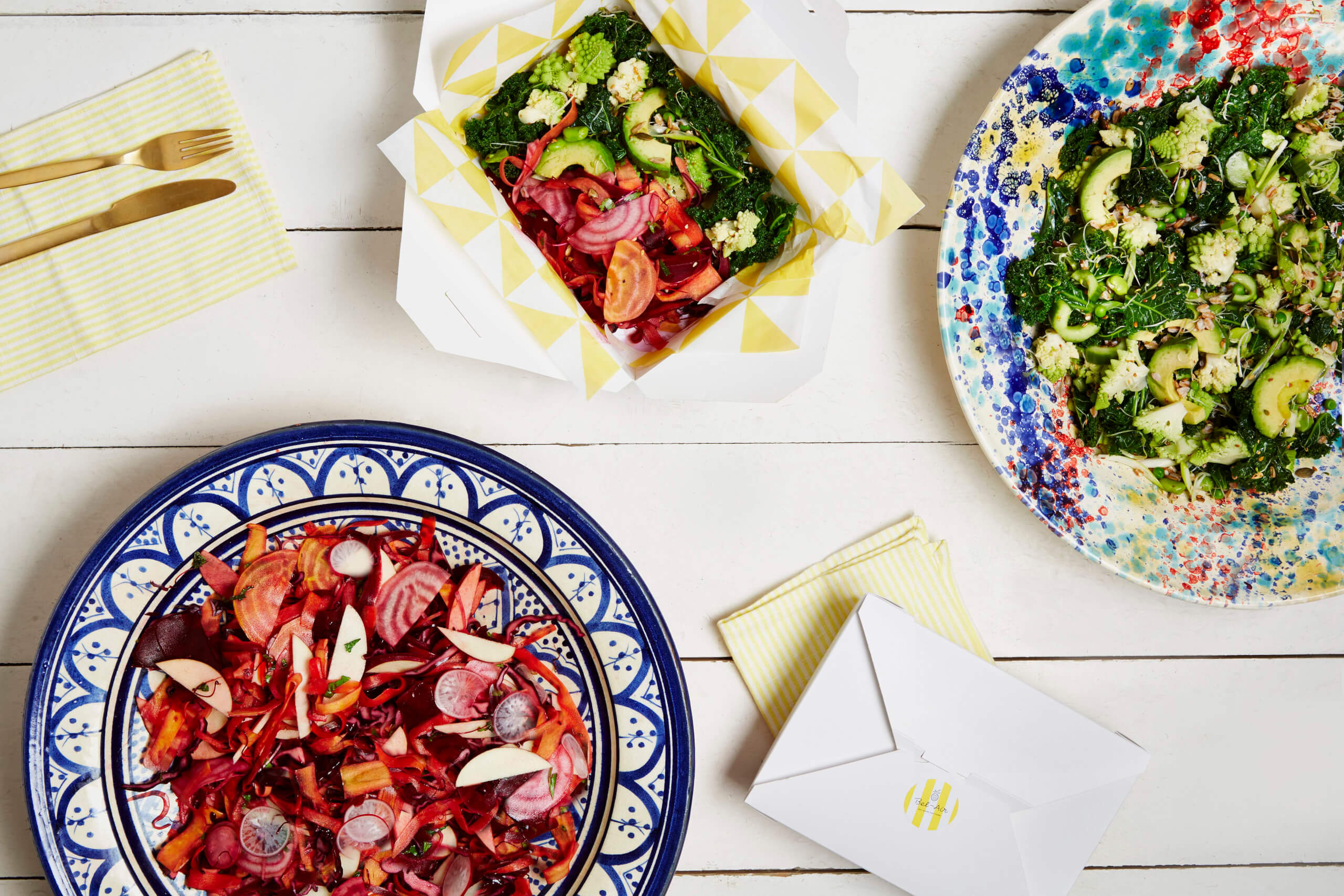 What: Home to real fast food, Bel-Air is opening its doors on the 16th March to hungry foodies. Taking inspiration from the Californian sun, this breakfast and lunch eatery is serving up healthy nosh with homemade pineapple and coconut granola, open breakfast sandwiches and a take on the hangover breakfast with their self styled healthy hash, all appearing on the menu. Developed by former Lardo, Zucca and St John chef Damian Currie, the menu also includes breakfast shots (no jager, promise) with their 'French Prince' using fennel, mint and cucumber promising to give you that brekkie kick.
Why: There's not many places in Shoreditch serving food that focuses on being low in salt, low carb and free of refined sugar. At lunch, the menu switches up to serve crab cakes, ancho chilli braised beef and a self service salad bar with all the leafy goodness you might need. If that hasn't tempted you, the sweet selection is just as good with oat & flaxseed cookies and coconut, lime and cardamom macaroons, all spreading the healthy love.
Where: 54 Paul Street,Shoreditch,  EC2A 4LN
2. Best for Creative Cocktails: Cahoots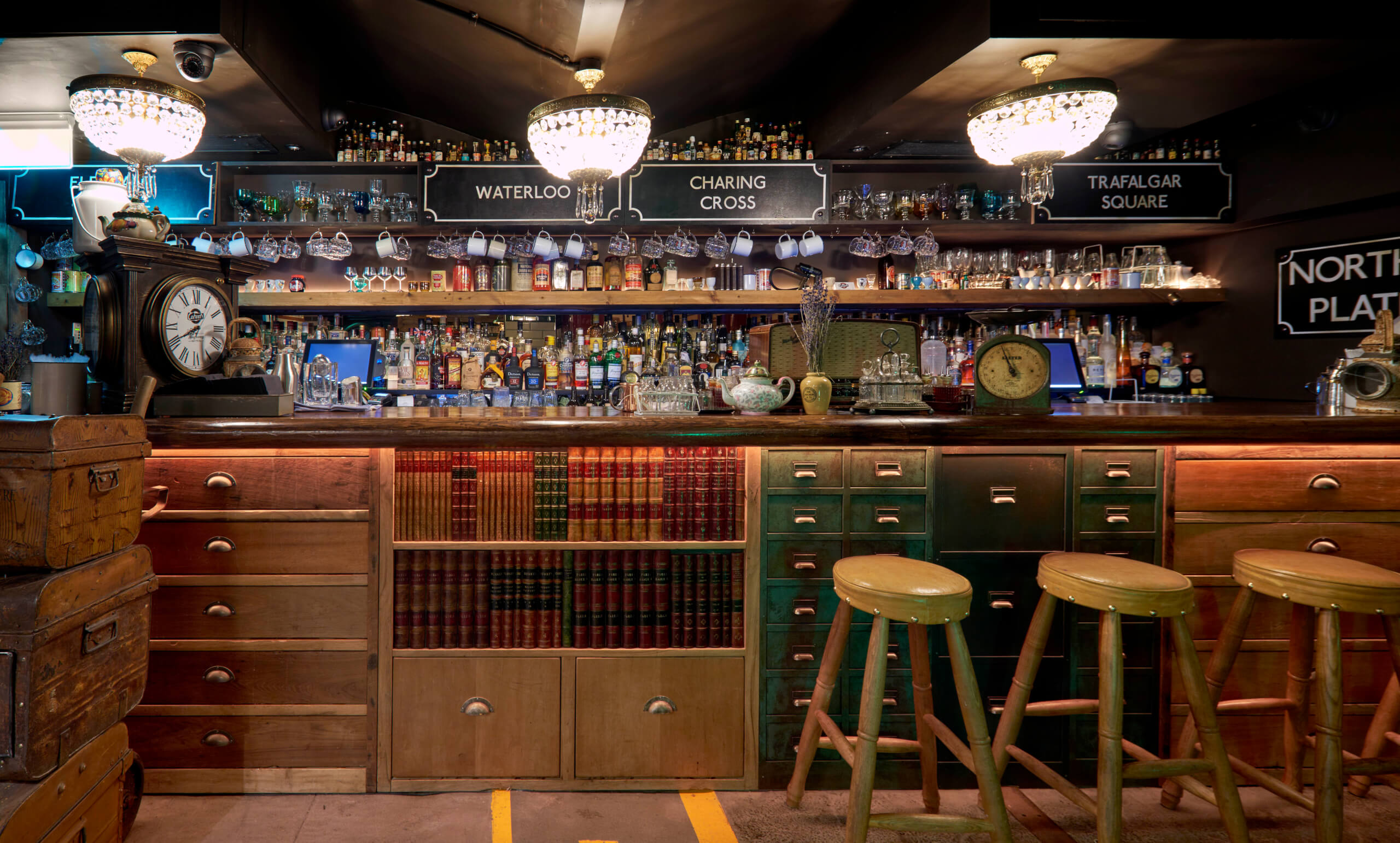 What: Step back in time with Cahoots, a 1940s inspired bar in Kingly Court, where classic cocktails and post war morale is the order of the day. Head down the wooden escalator to be greeted by a ticketmaster, who will issue you with a 'day ticket' to your platform destination for the night. The bar has been transformed into a disused tube station, kick back on reworked 1940s tube carriage seats and sip on one of the many drinks on offer including vodka based 'Swing For Victory' and the marmalade and gin 'Keep Marm And Carry On'. A sharing cocktail called 'Meet Me Under The Station Clock', served in an actual working clock face, is in itself worth coming for.
Why: There's nothing better than supping on a cocktail and joining in with a good old fashion sing sing around the piano, and at Cahoots that is exactly what you get. The bar also offers entertainment including characters from the 1940s such as, Hollywood starlets, aristocrats and milkmen. Never one to shy away from the food menu, Cahoots also serves up some wartime classic treats such as spam fritters, finger sandwiches and scones, we are sold.
Where: Cahoots is open until 1am Monday-Wednesday, 2am Thursday-Friday and 3am on Saturdays. Kingly Court, Ground Floor, Carnaby Street.
3. Best for a Seasonal Lunch: Jar Kitchen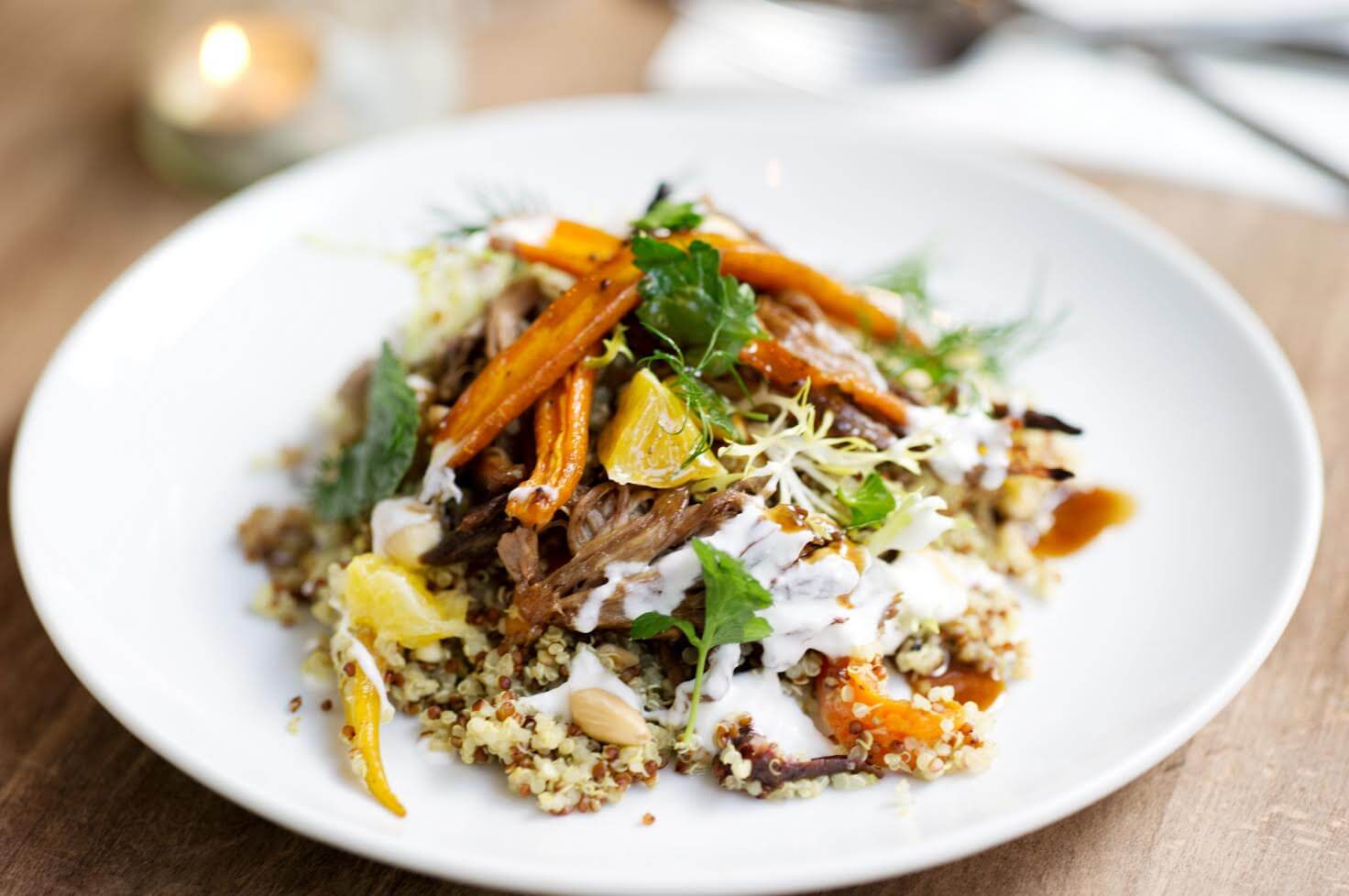 What: Breakfast lovers, rejoice. Jar Kitchen are opening on 16th March with plenty of breakfast offerings including ruffled mushroom omelette with goats cheese, slow cooked eggs with sourdough toast and Hansen & Lydersen smoked salmon. The best news, it doesn't stop there. Jar Kitchen are also open for lunch and pre-theatre dinner. Brainchild of Lucy Brown and Jenny Quintero, the ethos behind the restaurant is to deliver quality ingredients that are locally sourced and are sustainable.
Why: If you're still in in two minds, be aware that they make their own ginger beer from scratch, absolute game changer. They also make their own yogurt and granola and plan on smoking their  own meat once up and running. If you're in need of a tipple the restaurant is also selling craft beer, a small selection of cocktails and wine from their lovingly crafted wine list. Dinner, sorted.
Where: 176 Drury Lane, London, WC2B 5QF
4. Best for an Adventure: Chop Bloc
What: Out of the city, yes. Worth it? Absolutely. This US-style steakhouse uses fresh butchers prime cuts of beef, dry-aged in-house, before searing steaks to perfection over charcoal. Count me in. The menu showcases an exciting mix of different meats Panko Pork Belly (pulled pork in Japanese-style bread crumbs served with Ketjap Manis) for starter to 28-day matured British chuck steak for their burgers and lastly, their show stopping steaks in a range of different cuts.
Why: Customers are given free reign with their meat selection from choosing the cut, weight and how they would like it cooking. If you're not a big fan of beef, the restaurant also serves up favourites such as Whole Boneless Roasted Sea Bass and Rack of Lamb. Head to the upper floor for after dinner drinks at the Bloc Bar. The extensive cocktail list includes a classic twist on the martini and house favourite, the Chop Bloc Cosmo. Chop Bloc, you beauty.
Where: 8-9 Grays Brewery Yard, Springfield Road, Chelmsford, Essex CM2 6QR
5. Best for Burgers: Big Fernand
What: Bringing some French flare to London, Big Fernand are switching up our beloved burgers with their own hamburgés. Think artisan buns, made in London using a French baker's secret recipe, locally-sourced Charolais and Aberdeen Angus meat, unpasteurised French cheeses, throw in some herbs for good measure and home-made sauces created by Chef Thomas Boutin and you've got yourself one very sexy hamburgér.
Why: There are five combinations to choose from including beef, lamb and veal or 'build your own' with over 3,840 distinctly French possibilities, Big Fernand provides an alternative to your classic cheese burger. To top it off, staff wear retro-style chequered shirts, berets and moustaches. Best of all, expect your hamburger in around 40 seconds from order to service, oh baby.
Where: 19 Percy Street, London W1T 1DY
6. Best for Peruvian: Ceviche Old Street
What: Martin Morales' third opening will be a huge 130 cover space housed in the historic Alexandra Trust Dining Rooms.  There will also be a separate bar serving Pisco cocktails along with Peruvian and Latin American craft beers. The restaurant menu will feature Ceviche classics along with new dishes inspired by Peru's Criollo, Chifa and Nikkei gastronomy, all with an emphasis on healthy, sustainable and Peruvian superfood ingredients, for which Martin and his team have become known.
Why: Think 'Huevo Criollo' – Burford Brown egg, quinoa, morcilla sangrecita & panca chilli sauce' and 'Torreja de Sesos' – Lamb's brain fritters, tomato & rocoto chilli jam & salsa criolla.  There will be a dedicated Ceviche bar and an open charcoal BBQ grill serving skewers and Peruvian rotisserie chicken. In addition to the restaurant and bar, Ceviche Old St will also be a modern Peruvian art gallery, showcasing the work of Peru's best contemporary artists; exhibiting paintings, photography, street art and sculpture.
Where: 2 Baldwin Street, London, EC1V 9NU
7. Best for Brilliant Pub Fare: The Cross Keys
What: The duo behind Fulham pubs The Sands End and The Brown Cow have completely refurbished Chelsea's oldest pub and it looks set to become a key Chelsea hub once more.
Why: Natasha Cooke, previously Sous Chef at Chelsea's Medlar has taken charge of the menu and has created a mix of traditional British pub classics and seasonal plates with European influences. Not to worry though, the signature Scotch Eggs and sausage rolls will be available (a perfect bar snack by the open fire)
Where: 1 Lawrence Street, London SW3 5NB
Photo by Karen Hatch