It's a lovely festive time in London – and what better way to celebrate than eating literally everything in sight. If you need a little bit of guidance on what to eat this December, here's 5 things we think you simply cannot miss:
One: Incredible Doughnut for Chanukah
What: Doughnuts are eaten at Chanukah by Jews and foodies alike, to celebrate the 8-day festival of light. London's got some fantastic doughnut offerings; from donut holes to savoury doughnuts with ox tail cheek. Get involved by trying one of these Top 8 in the capital. 
Favourite: The vanilla custard doughnut from Bread Ahead's Borough Market stall. Simply heaven.
Why: Because fresh, sweet dough isn't just for Chanukah, you know.
Two: Festive Cocktails for Christmas
What: London really comes alive when it comes to Christmas. There are so many fantastic wintery pop-ups bar open, which you can read about here, and some wonderfully creative festive cocktails. It's basically the only time of year it becomes socially acceptable to drink all your daily calories in a cup, so get stuck in.
Favourite: The Rudolf's Revenge at Drake and Morgan with homemade venison stock, mandarin vodka and juniper berries. Meat in a cocktail? Really. Yes, really.
Why: It's your duty to make yourself so sick of mulled wine and mince pies that you won't miss them for a whole year to come.
Three: Meals-in-One with a Sunday Roast Burger + Pizza Buffet
What: Kickstart a new year by trying a new London foodie trend. We're not quite sure if it's a trend that's here to stay, but the recent incorporation of Sunday roasts into any kind of dish is rather wonderful. Try the Sunday Roast Burger at Hache for a taste of British fused dining. If you're in an indulgent mood, try the unlimited pizza and prosecco buffet at Bunga Bunga – it's only £15, total bargain.
Where: Haches throughout London and Bunga Bunga here 
Why: It's like all your Christmases at once
Four: Incredible Ginger Hot Chocolates 
What: It's SO the time for hot chocolate. And we love the wintery, spicy version at Providores. In fact, we love everything at Providores – but that's beside the point. This December is all about getting a taste of the best winter warmers in the capital – here's our favourite winter warming dishes for those cold, cold evenings.
Where: Throughout London – here
Why: Nothing says 'I love you' like French Onion soup
Five: Bottles of Bubbly with Click for Clicquot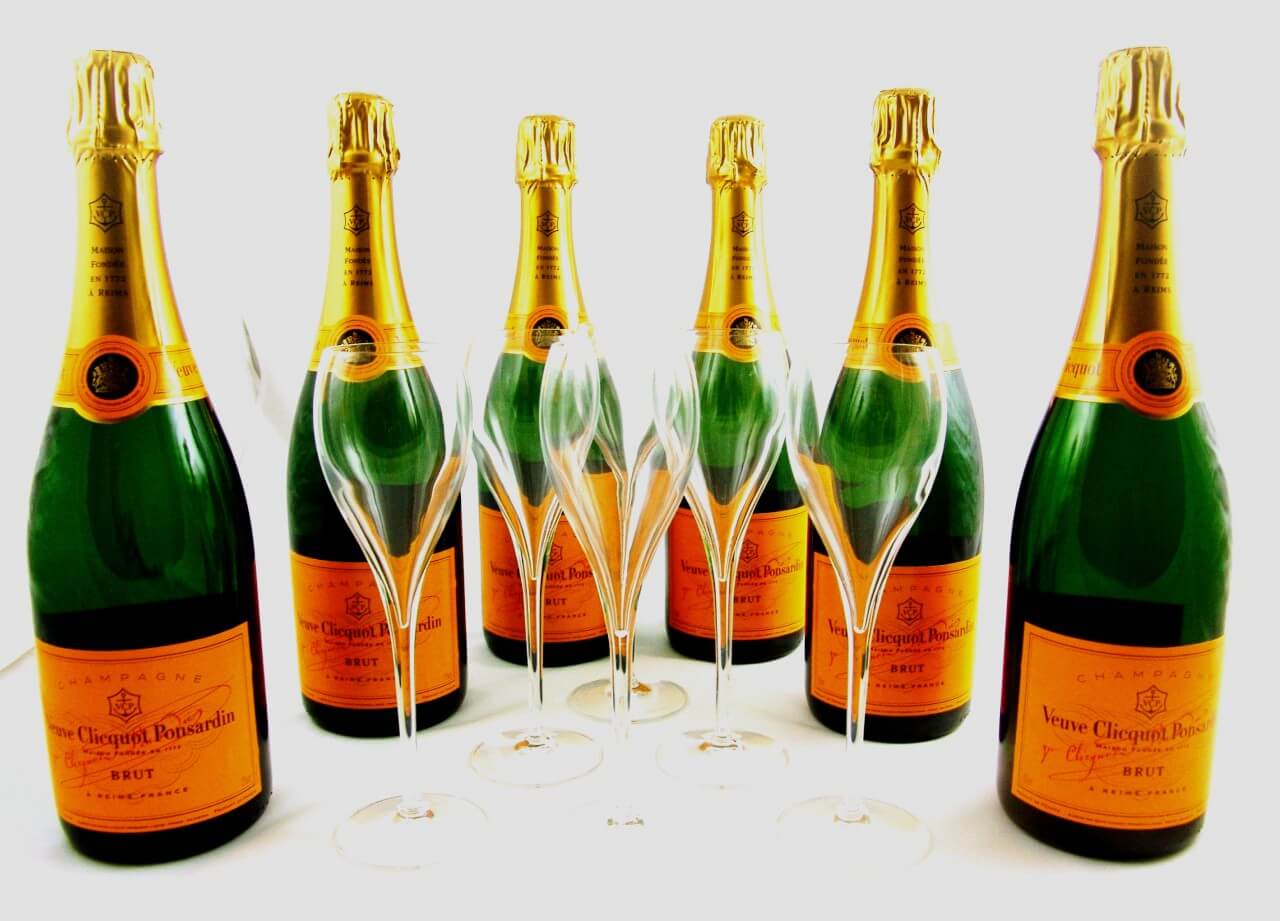 What: Veuve Clicquot have just launched their new app Click for Clicquot, which allows users to order bottles and glasses of Veuve Clicquot to redeem at London's most exclusive bars. It's the quickest and simplest way to instantly gift a unique champagne experience from your pocket – just download the free app and login to reveal a handpicked list of London's finest bars. You pick the place and instantly gift a glass or bottle of Veuve Clicquot's Yellow Label champagne to friends and family!
Where: Fantastic London bars, including Balthazar, Café Royal, Mr Fogg's, Bart's, Cartizze Bar and the bar at Selfridges.
Why: Simply scan your phone, choose the lucky recipient from your contacts, and ping them a text, email or video selfie to let them know where a bottle is chilling with their name on it. Genius!