Clapham Junction. London's busiest train station. Fifteen platforms, three exits and where you can discover the names of absurd towns in Surrey when you only want to go to Wimbledon. Walk a bit further south and you reach Northcote Road and the heart of an area affectionately known as 'Nappy Valley'. During the daytime every yummy mummy wields a pushchair and nonchalantly hops between delightful tearooms, artisan bakeries and fro-yo chains. On a sunny Saturday, it looks like J.Crew and White Stuff are sponsoring the Truman Show.  However, after the last man had guided his son's tricycle away from the curb and the last woman has decided which of the thirty-seven types of olive will best complement dinner's Chianti, a lively cocktail scene takes life.
Best of the bunch is The Southsider Cocktail Club on Battersea Rise. It doesn't look like a bar from the outside; with its beachwood frontier it looks more like a sauna, but with an overhanging streetlamp – this slightly reminds me of heading through the wardrobe into Narnia. The interior of Southsider has that beautiful combination of red leather upholstery and dim gold lighting. You move past the exposed brick wall to the bright beacon of the bar. Head bartender James Drummond, formally of Ricks and Lola Lo in Edinburgh, is a fountain of knowledge in a swimming pool full of liquor. He lives and breathes cocktails and you have never been in safer hands saying, "Make me something unusual". The Sweet Chilli Margarita isn't on the menu anymore, but I'm sure if you ask nicely he'll make it for you.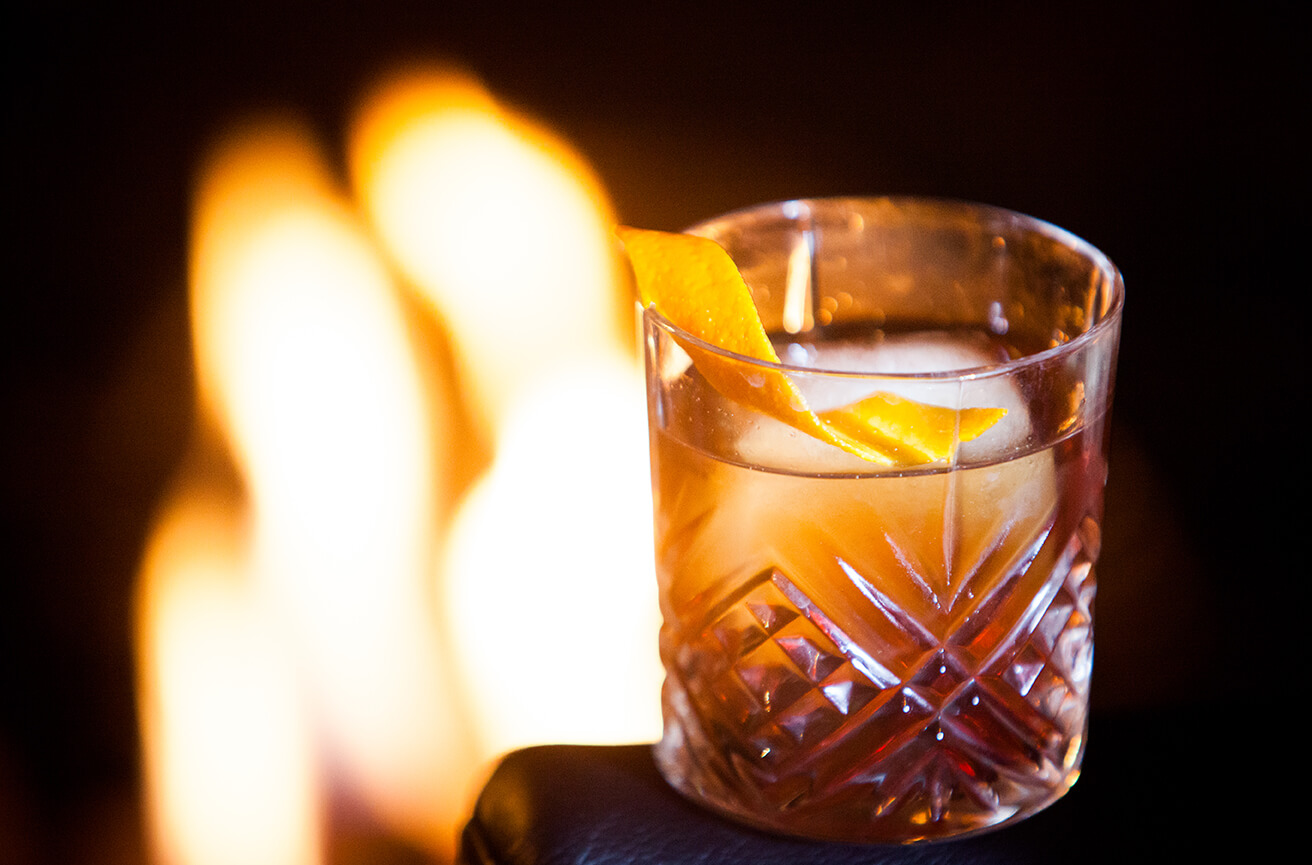 The current menu highlight at Southsider is the 'All In', a contemporary take on an Old Fashioned. Since Don Draper first sauntered into a Manhattan speakeasy, the Old Fashioned has been making a resurgence in many different forms; the 'Smatt's Gold Fashioned' can be sampled at Trailer Happiness and La Bodega Negra's 'Mezcal In Fashion' is amongst my favourite cocktails in London. But Southsider's 'All In' is the pick of the lot: Appleton 8 year, chocolate and peppercorn infused Pedro Ximinez sherry, bitters and Benedictine. Rum and sherry is becoming an increasing popular combination in London bars, but the addition of chocolate and Benedictine here blends the refreshment of a beverage with the richness of a dessert.
Southsider experiment a lot with glassware, often preferring mugs, tankards, teacups or jam jars. Equally, the garnish selection is very expressive, ranging from edible flowers, atomised tobacco mist and a delicious mini Chartreuse meringue. These little details combined with the warm atmosphere make Southsider the perfect place for a group to really enjoy those first few drinks before it all starts to get a bit hazy.
And, incase you need another reason to visit Southsider, Drummond has recently set up a new social enterprise initiative called The Institute Project, whereby in collaboration with The Prince's Trust he is training up young unemployed Londoners in the art of bartending and hospitality. A four-week pop-up bar will be emerging in an unnamed central London venue by the end of the month where the participants will be showcasing their new skills. Follow @TheInstituteProject for the latest details.
The Southsider Cocktail Club is at 55 Battersea Rise, Battersea, SW11 1EG