Despite running off 3 hours sleep after About Time's launch, I couldn't turn down the delicious opportunity that was the opening event of the House of Holi at Cinnamon Kitchen. I went with my best mate Laura, cameras firmly in our hands, to the modern Indian restaurant in the City, as they marked the renowned Indian Holi festival on the 17th March with a special pop-up 'play area'.
Before a special four course meal, city-workers are encouraged to 'loosen their ties' and swap their suits for (a really effin' sexy) white overall, before pelting each other in Cinnamon Kitchen's purpose built party pod.
We're talking 30-minutes of paint throwing; deliberate colleague-coating in chalk so rich in colour, just watching them settle on your skin made your eyes hurt. It really was quite beautiful… I had a moment.
We especially liked the suited businessman's blasé attitude at being rainbow pelted, and strolling back to work past Liverpool Street to show off what he'd been up to on his lunch break. What a dude.
Oh – and the food afterwards was delicious. So go throw paint. And go eat.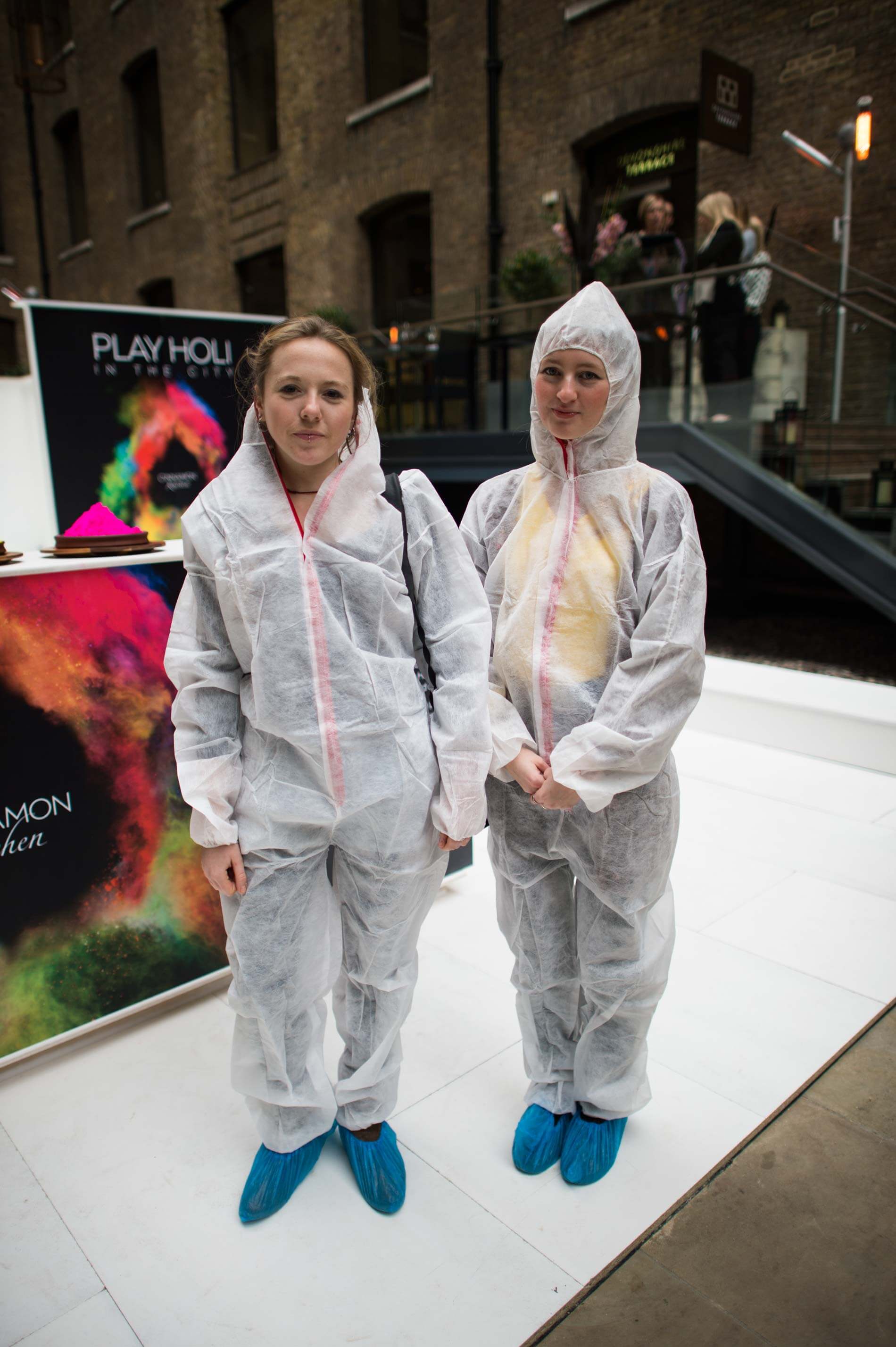 Laura and I, hello.
Chilled Lentil dumpling with crisp wheat, yoghurt, tamarind, pomegranate
Chargrilled spouting broccoli
Bhaditraka – seared kentish lamb escalopes with rock moss and allspice
The party pod will be popping up between 11 – 22nd March at Cinnamon Kitchen by the restaurant's outdoor terrace on Devonshire Square. For more information, see here: http://www.cinnamon-kitchen.com/