Let's be straight with each other. Camden can be a drain on your goodwill and serenity. Marauding tourist packs and a seemingly endless stream of emergency sirens can test even the most laid back Londoner. For these reasons, many city dwellers choose to circumnavigate this strip, an area that has enjoyed a colourful history as ground zero for alternative music and counter culture for years.
But I'm here to convince you to come back to Camden.
Following are five extremely persuasive arguments as to why you should invest a little bit of time getting to know Camden again. Dust off your Doc Martens and throw on your Sex Pistols t-shirt. It's time to explore Camden.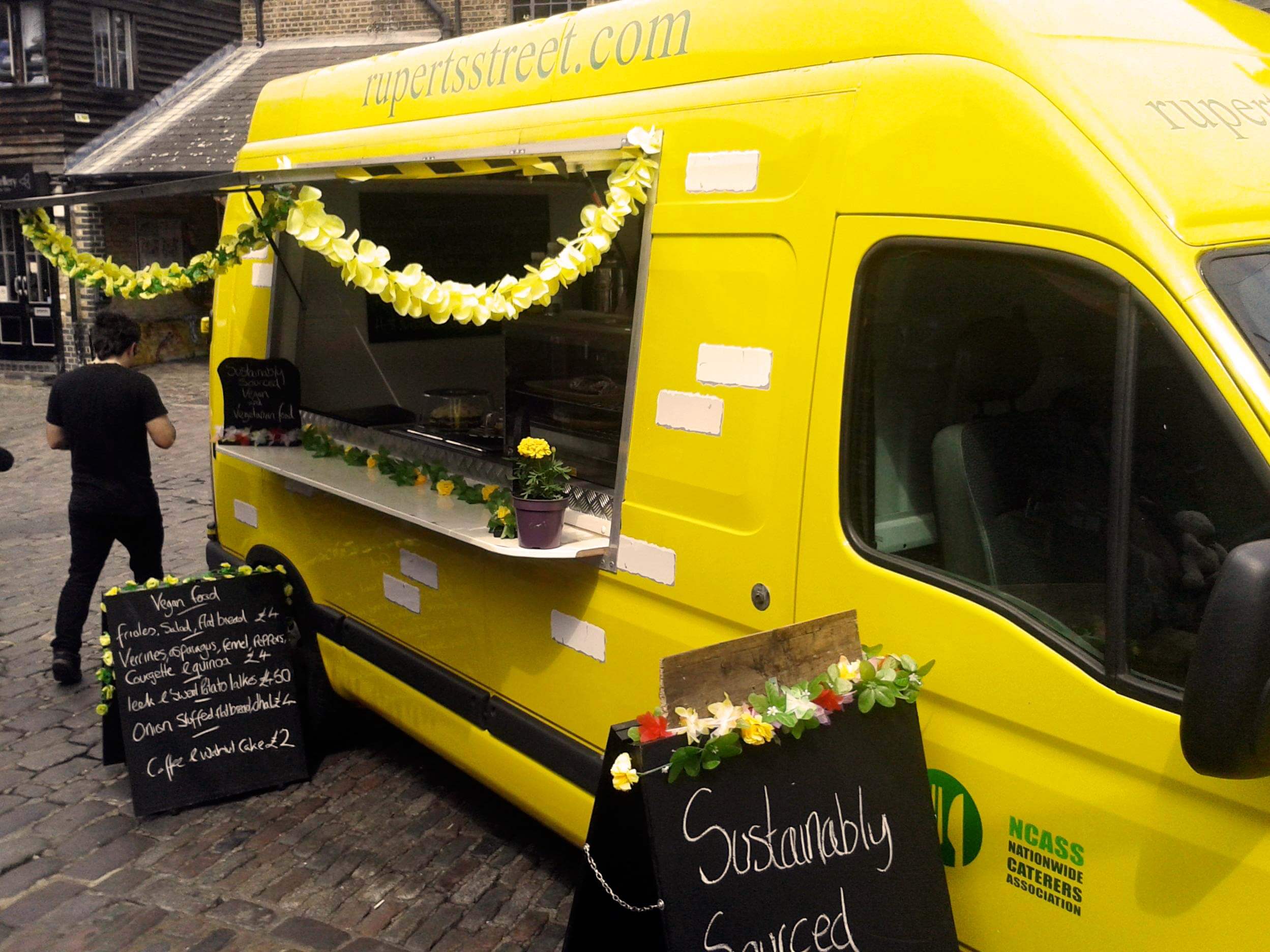 Anyone saying they can't find this vegan food truck must be in the wrong part of London. The yellow van stands out like a giant canary against the bricks and mortar of its Camden Lock Market surrounds. Owner and head cook Emily is always ready to serve with a friendly face and lashings of home style, hearty food. A chilly day in the capital might have you asking for a bowl of sweet potato and lentil curry, aromatically flavoured with nigella seeds and ginger. Fresh salads and burgers in wholemeal buns also feature heavily.
Rupert Street Truck is at Camden Lock Market outside food stall area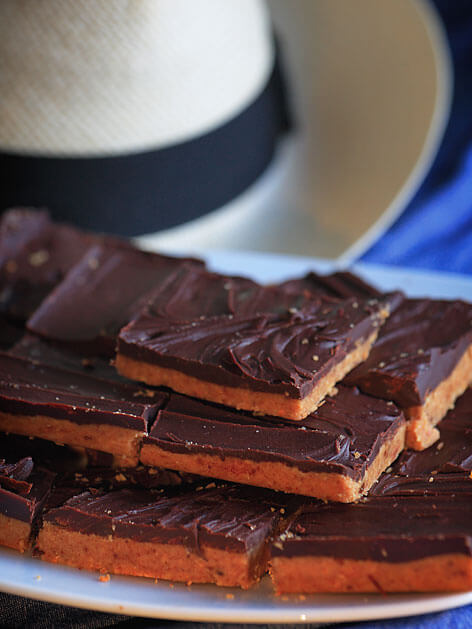 When people ask me why I live in London, I utter three simple words. Cookies and Scream. This hole-in-the-wall cookie bar located inside Camden Lock Market is an outlet for world class bakes, slices and shakes that are peerless in the capital. How often do I eat here? Let's just say the owner has been known to tweet me to inform me when my favourites are fresh from the oven. My number one tip for a first timer is to head straight for the decadent shakes. The chocolate chip cookie dough ball shake with hot salted caramel sauce is a work of art. The biggest surprise for some visitors is how amazing gluten-free, vegan food can taste.
Cookies and Scream is at Camden Lock Market, The Market Hall
3. Vegan Chinese: Dou Dou Restaurant
You know the trousers you wear when you are feeling like being comfortable above all else? The ones with the elasticated waistband, right? Well, get them out of the closet because we are heading to a 100% vegan, all-you-can-eat Asian buffet smack bang in the centre of Camden. Dou Dou is part of a family-owned chain of meat free eateries across London. Even though it's vegan, I'm not going to try and fool you into thinking it is the healthiest choice in the area. Think mounds of greasy noodles and mock meats served with fried rice and your choice of spicy sauces. Perfect hangover eating.
Dou Dou is at 6 Kentish Town Road NW1 9NX
This vegetarian café is a little bit of everything that makes Camden the kooky destination that locals know and love. inSpiral Lounge sits inside a gaudy exterior with gorgeous views along the canal. When staff members are not serving up plates of nutritious vegan food, they are transforming the cafe into a late night music venue. It's difficult to pin down exactly why ethical eaters love inSpiral, as the cafe does a little bit of everything. Maybe that's their secret. Where else in London can you enjoy a vegan fry up breakfast, organic fruit beer, raw cashew ice cream and a live gig all on the same day?
inSpiral Lounge is at 250 Camden High St NW1 8QS
5. Vegan Tipple: Brew Dog
Even though this column is titled 'Fat Gay Vegan eats', I'm also here to inform you that Fat Gay Vegan most definitely drinks as well. One of my favourite places to grab a pint in Camden is the craft beer pub called Brew Dog. This Scottish brewing company is rapidly expanding with outlets all over the capital, but it is their location around the corner from the Camden Town Underground station that gets my vote. The servers are some of the friendliest in the city while the beer is incredibly drinkable. My tip? The Punk IPA.
Brew Dog is at 113 Bayham St NW1 0AG
Don't forget to check out Sean's ever-popular vegan blog Fat Gay Vegan for more tips and advice for the vegan Londoner!