A friend date. A girl date. A boy date. A date with your mum. Whatever the occasion, cheese and wine is always the answer. And where better to do it than Neil's Yard – the quiet, picturesque leafy quarter of Covent Garden, the secret hideaway for anyone wanting a lazy weekend brunch, casual Sunday lunch or romantic date spot. I stumbled on one of the nicest cheese and wine spots in London, and we think it's about time you tried it too:
Compagnie des Vin Surnaturel: What to Expect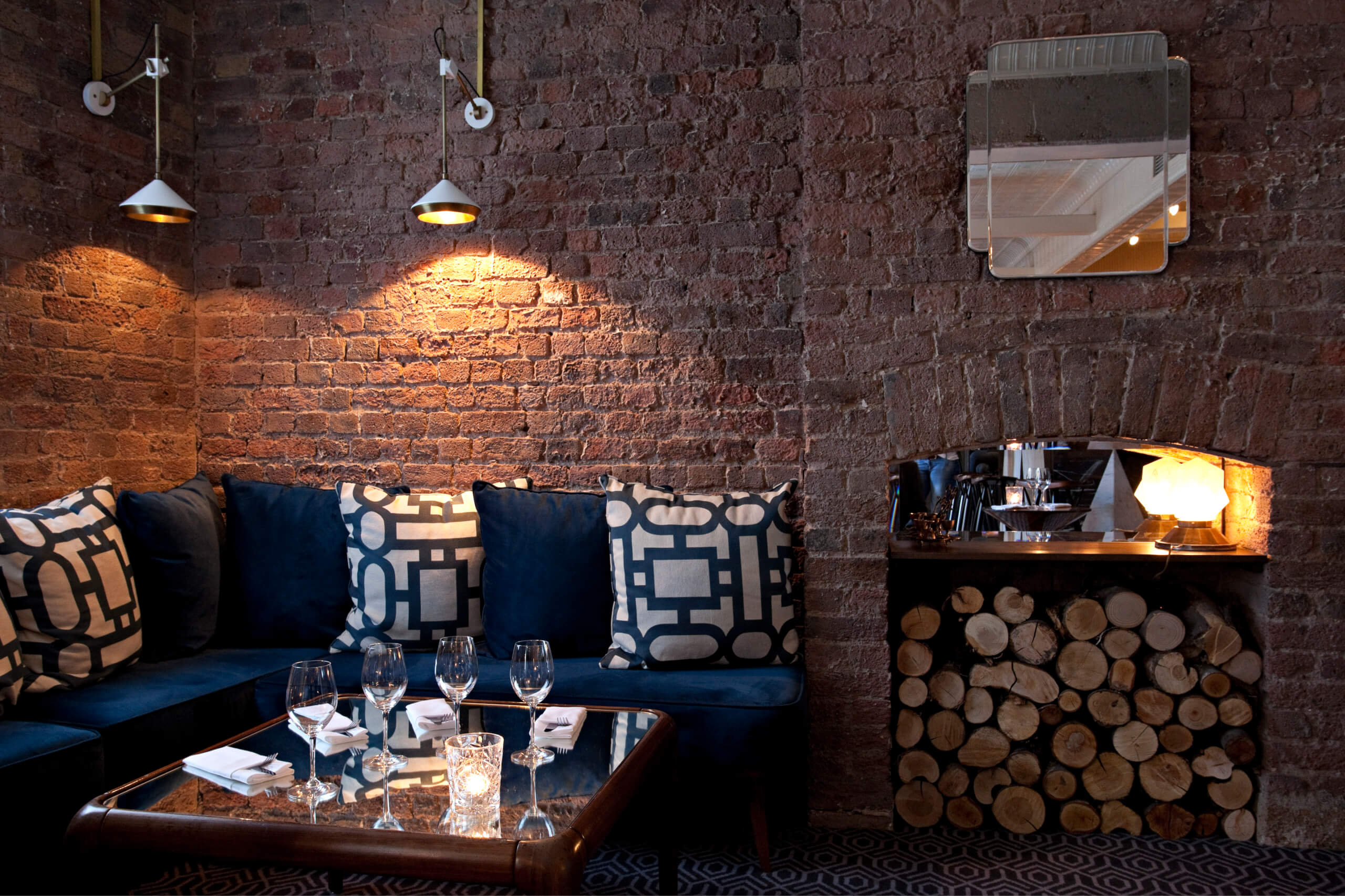 A wine bar and restaurant from the group behind Experimental Cocktail Club, you'd expect nothing more than the super cool, trendy spot. Think: an eclectic modern bar with a French-influenced restaurant and delicatessen with over 400 hand-picked wines, it's got the kind of low-key glamour that puts you right at ease. There's two floors to the restaurant – the upstairs is more of an armchairs and chilled bar vibe – and the restaurant spills out on the square, perfect for al fresco dining in the warmer weather. They've got wines from around the world, plus fine foods including truffled ham, sardines, Casanova olive oil, organic fruits & vegetables, charcuterie and cheese to take away. Glorious.
Compagnie des Vin Surnaturel: What to Eat
I mean, obviously all the cheese. You can order three cheeses for £14 – choose between Goats Cheese of the season, Pont L'Eveque and Sclossberg. All are served with delicious fresh toasted sourdough, and are perfect for matching with the huge selection of rare and unusual wines, such as the fantastic Rosé from Provence. If you're a meat lover, you can choose from a range of charcuterie, such as ham with truffle, Italian Speck and fantastic Jamon Iberico from Spain.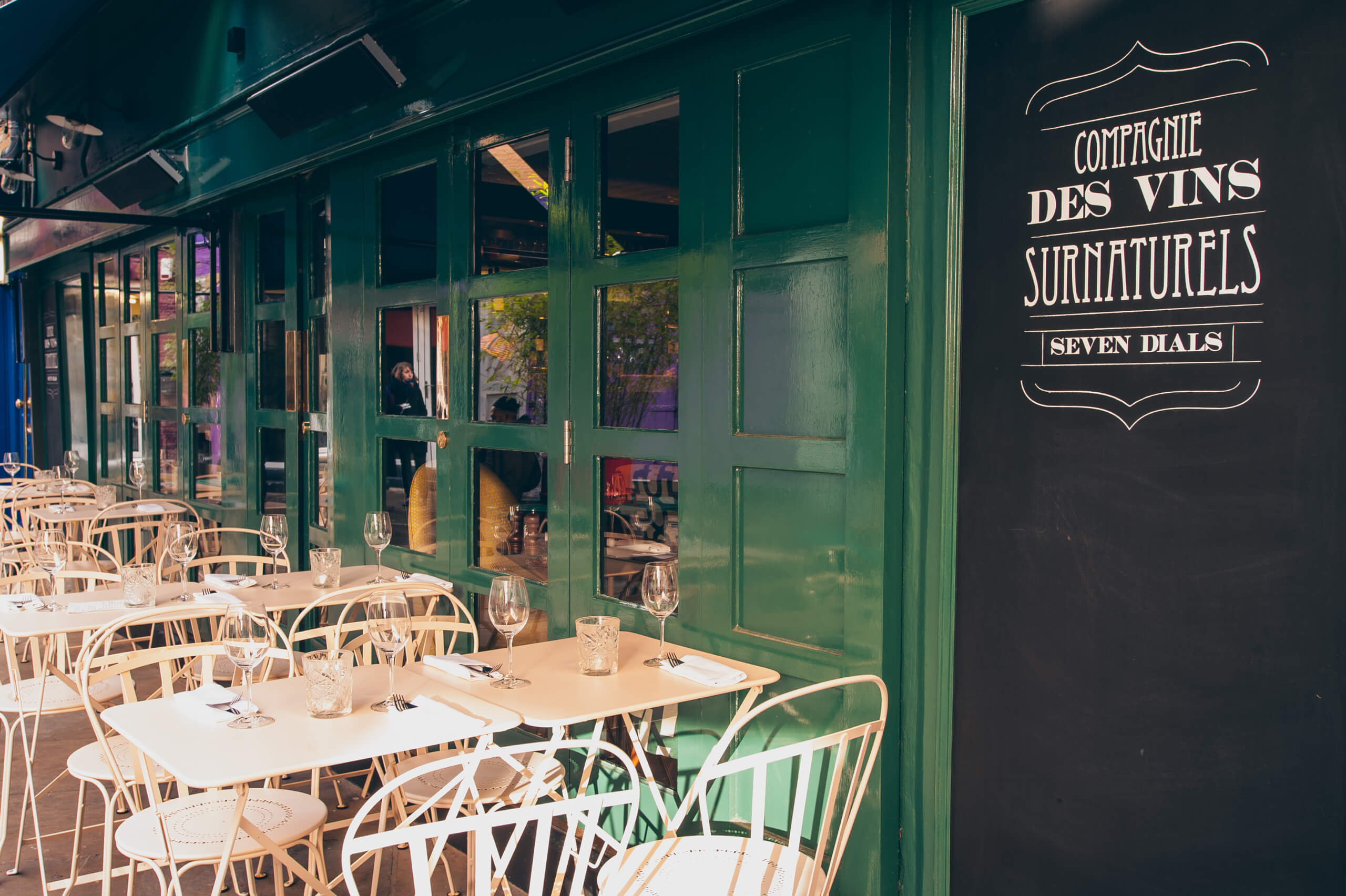 The place is all about quality; you'll find only the freshest food, best olive oil and tastiest produce here. You can't miss the Burrata – a rich, creamy, generous portion of mozzarella, with incredible olive oil, it's one of the most delicious plates here.
But the menu is surprising versatile, too – it's not all cheese and wine, but they've also got some fantastic fresh and light items on the new summer menu. There's the most sensational Tuna Tataki with soya, ginger and courgette, which is smoky and full of flavour, and the fantastic thick cured smoked salmon, with dill, salmon roe and a beautiful creme fraiche, and brilliant crispy squid with a zingy lime and chilli kick. The flavours are so delicate and light, they sing of summer and long, drawn out evenings with friends. The summer salad with peach, feta and avocado is the balancer for your meal with a healthy kick – it's full of summery flavours and the fruit with the cheese really, really works. The food is designed to share, and it's exactly the kind of thing you want for an after-work bite in the sunshine.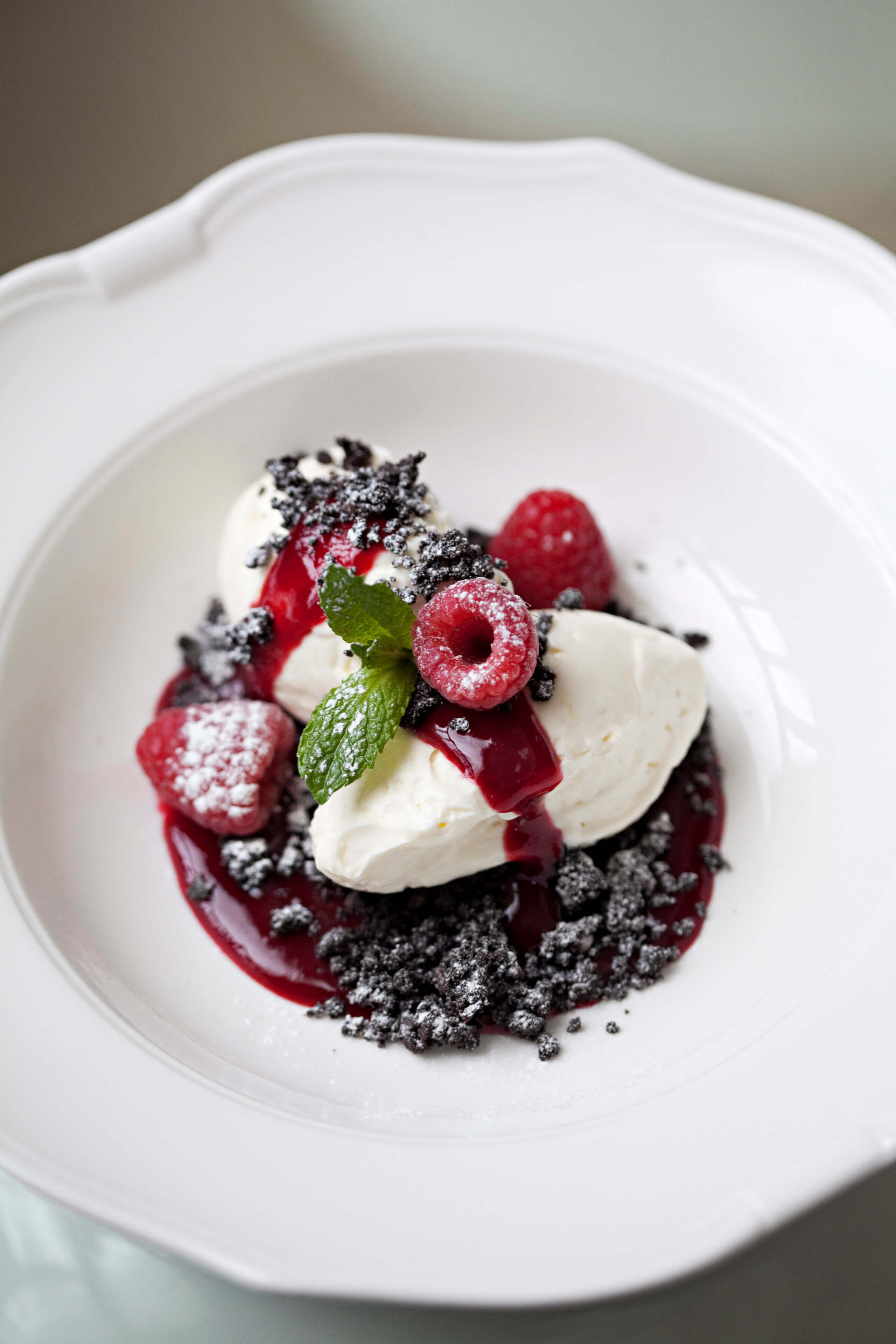 End your meal on cold chocolate fondant with cherries and vanilla cream, and dessert wine of course, and consider yourself a very happy bunny. The dessert is totally heavenly, and the perfect way to end your evening. This is so much more than a restaurant – it's a place to relax, a space to discover new delicacies from around the world, a home for great quality. Take my word for it: just go.