About Time: You Sipped Your Way Through Valentine's DayBy Rosie Crossman
Valentine's Day: Highly romantic, the worst day of the year, the day wasted waiting by the letter box, just another money maker to keep Clinton Cards afloat.
Whatever you call it. However you view it. One thing is for sure, you will either spend it snivelling into the washing up bowl Chardonnay in hand waiting for Bridget Jones to console you as you scoff a box of Lindor, chomping on a couple of over priced sharing plates with your newest squeeze, or eating an M&S meal for two.
There is another option: Explore London, with a merry day of sipping:
1. Morning: 
When you awaken, make sure that you have the newest series of 'Girls' fully loaded, or brandish your heart shaped cutter and make your betrothed a pile of heart shaped pancakes. Start the day as you mean to go on and crack into the bubbly:
We suggest keeping it simple with a spot of Canard Duchêne Authentic Rosé NV, guaranteed to bring red berried warmth and wonderment to mid-February. For something fermented and fizzed and a little closer to home opt for the effervescent bliss of Chapel Down Rosé Brut from Kent.
Buy Canard Duchêne at Oddbins, or Chapel Down Rosé Brut at Majestic and Waitrose.
 2. Daytime: Tea at Lancaster London
Book yourself in for pure indulgence (without the love hearts) at The Lancaster London. The Champagne afternoon tea is the loving creation of pastry master Ben Purton. Keep the Laurent Perrier Champagne topped up as you scoff your merry way through deliciously hand crafted nuggets of joy. Recline into the deep pile armchairs and indulge in roast beef finger sandwiches, freshly baked scones, and delectable passion fruit delights.
3. Early Evening:
Retreat back to the four walls of your flat. Get in the bath, shave your legs and wail along to Whitney Houston. Retrieve the Valentine's Day card that your mum sent you and concoct: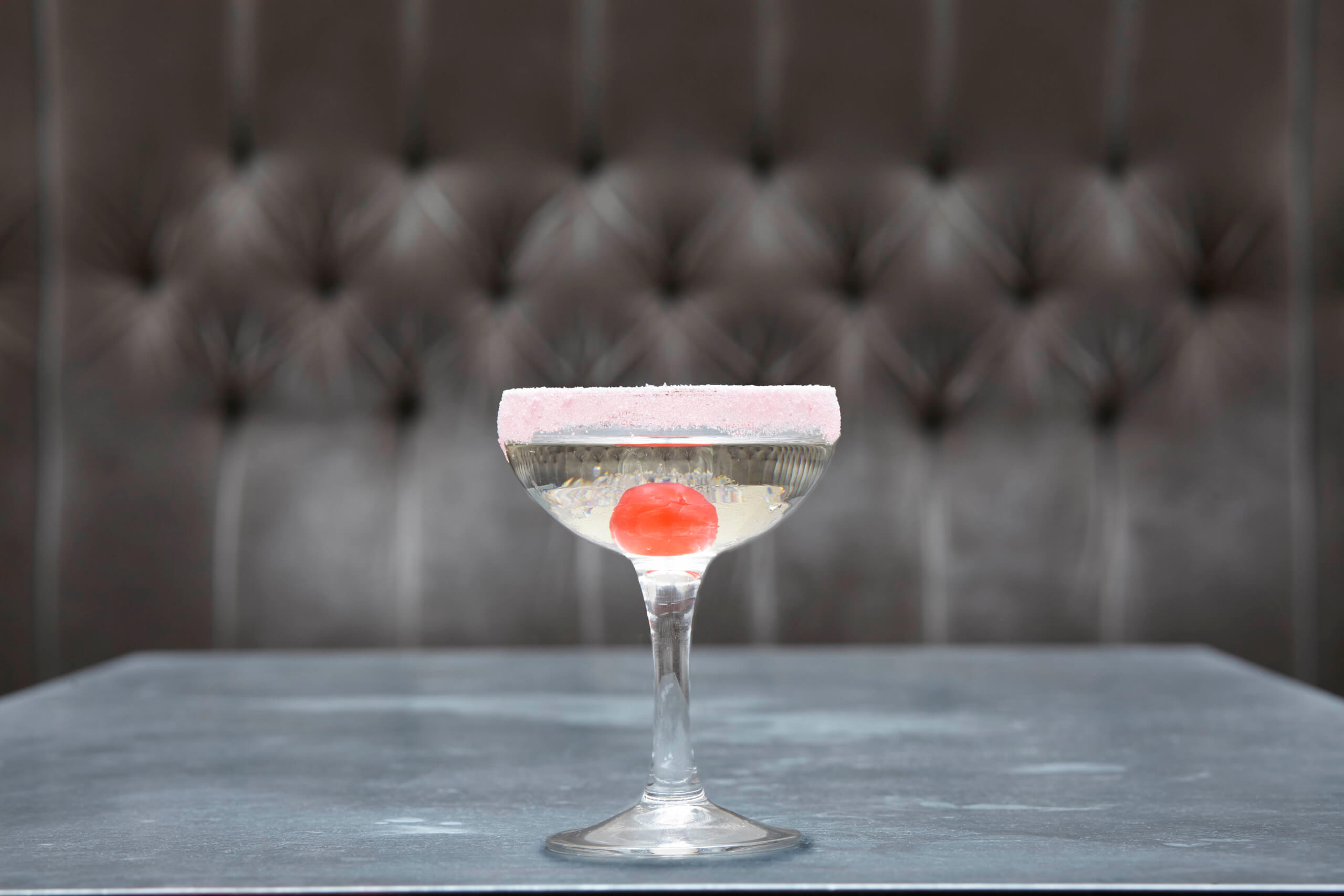 LOST MY CHERRY- tongue in cheek in all its glory.
70ml King of Soho Gin
20ml Noilly Prat Dry Original
5ml Maraschino
Stir all the chilled ingredients together in a large glass with plenty of ice. Strain into coupe glasses and garnish with a cherry!
WAIKIKI BEACH- Propelling you somewhere where you see only light and no tube delays.
50ml El Dorado 8 Year Old Rum
20ml The Bitter Truth Pimento Dram
30ml Lime Juice
70ml Passion Fruit Juice
10ml Almond Syrup
Fill a cocktail shaker with ice, add all of the ingredients, shake well and strain into Tiki glasses. Garnish with mint sprigs and lime.
4. Dinner Plans: Champagne and Broken Hearts
Your best bet come 7pm is to line your stomach, whilst continuing to imbibe. You have two options:
1. Champagne Charles Heidsieck
Savour Champagne Charles Heidsieck at Murdock London, whilst having your beard trimmed, or your nails seen to. Make sure to make a reservation at 8 Hoxton Square, where you can  continue to savour the Champagne Charles sipping in true style. The culinary conjurers have created a three-course seasonal supper, perfectly matched to the Rosé Reserve.
There is a complimentary glass of fizz at Murdock London, 46Redchurch Street, E2 7DP (quote: Champagne Charles Heidsieck when booking) 
8 Hoxton Square, N1 6NU (book to avoid disappointment).
2. Broken Hearts and Promises:
If you are full to the brim with pop ups, stay in with a glass of Prosecco. If not, gather together a merry band of 'Men Haters Anonymous'  and head to the Broken Hearts and Promises- Valentine's Day Pop Up in Bloomsbury. Here you and 500 other kindred spirits will indudge in an evening packed full of cocktails, macarons and piñata bashing (I'm not promising there wont be tears in the toilet).
Bloomsbury House, 2-3 Bloomsbury Square, WC1 2RL, buy tickets here.
5. Late Night: The Cocktail Trading Co's Development Bar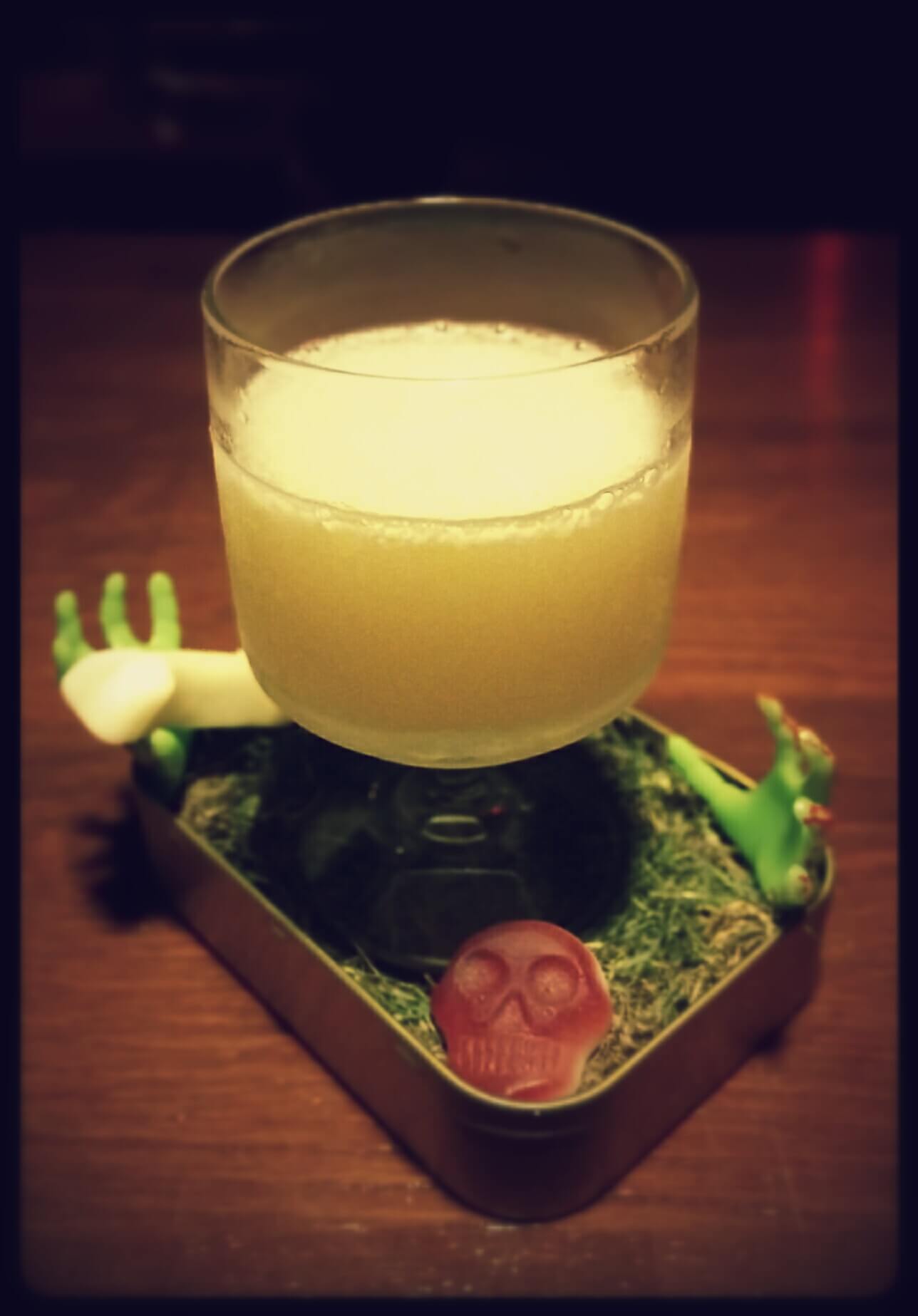 Take the Kardashians circa 2008 as a guide: Pile on the mascara, dig out the Wonder Bra and slip into a body-con number. Book into the new Cocktail Trading Company, where the flattering lighting, company of Winston Churchill and the flawless service of Olly Brading will bring you intelligent cocktail novelty.
If tequila and marshmallows are calling, opt for the Scout's Honour (Tequila, Lime & Smoked Marshmallow Syrup). For a cheeky little livener opt for the Urn-Aged Corpse Reviver, a heady mix of Egyptian Embalming Gin, Fortified Honey Wine, Mandarin Liqueur, Lemon and Absinthe, served with full-frontal glory in a tin with hands!