Uh oh. Silence at the dinner table. You can hear knives and forks scraping on plates. Quinoa porridge? Say, what? Didn't you get the memo, we're ALL eating it. To avoid any awkward dinner party chat over the next month, we've searched the aisles of M&S, the timelines of Twitter and the chefs of London's best fine dining institutions to find out what 2015 means in food, fads and fun. Without further adieu, here's your all-important guide to bluffing your way through 2015 food trends. Someone pass me the maple water.
This year, we will eat:
1. Vegan 
Everyone's doing it. Well, maybe. Veganuary aims to reduce the suffering of animals by raising awareness for the vegan diet – and there's already been 30,000 sign ups. People are choosing to reduce the amount of meat in their diets, and going for a more plant-based, healthy starter in 2015.
Try it: Read our starter guide to going vegan here and our features on a vegan lifestyle here
2. Fancy DIY Hot Chocolate
We like this one. Kokoa's range of hot chocolate comes in chocolate tablets which you can melt whilst adding a little milk to make a heavenly cup of cocoa. The chocolate is made from cocoa beans which come from all over the globe including the Ivory Coast where Kokoa source their white chocolate which is blended with Madagascan Vanilla to make their white hot chocolate. Each hot chocolate reflects the different regions, and trust us, they taste amazing.
Try it: available in Selfridges and online here
3. Cauliflower
Apparently cauliflower will be a big food trend for 2015 and had been labelled the 'new kale'. Why? It's low in starch and high in nutritional value. Expect to see whole, roasted heads on menus, seasoned with Middle Eastern herbs and spices.
Try it: at home, with one of Waitrose's fantastic recipes here
4. Lobster
London's had the hots for lobster for a while, what with trendy Burger and Lobster making it easy and accessible for all to get our claws on the good stuff, and with a string of new lobster joints recently opened this year, now the time to get stuck in.
Try it: Read the best ones in London here.
5. Cereal Mayhem
You've probably heard the hype. Cereal Killer Cafe is the UK's first speciality Cereal Cafe; selling over 120 different types of cereal from around the world. You can choose from 30 different varieties of milk and 20 different toppings – and you can come for breakfast, lunch or dinner in their nostalgic cafe displaying hundreds of pieces of memorabilia from the 80s and 90s for you to feast your eyes on. Cereal's in.
Try it: 139 Brick Lane, London, E1 6SB
6. Healthy Pudding
Even the word pudding SOUNDS like a treat. But that doesn't mean it can't be healthy, right? Livia's Crumbles have taken the humble crumble and filled it with nourishing ingredients that will give you a boost. Each and every ingredient has been selected for its health benefits so that every calorie counts. Both the topping and the bases of each crumble contains superfoods such as maca, acai, goji and cacao. The topping is rich in fibre, antioxidants, polyphenols, and essential fats, the bases are packed full with vital phytochemicals. Win win. Try the Mixed Berries, Coconut and Goji, it's amazing.
Try it: available in Selfridges and here
7. Qnola 
Last year really was the year of Quiona, and it's back in all your favourite everyday items. Qnola is made primarily from quinoa and all the ingredients have incredible benefits for the body and still taste amazing. Made without refined sugar they are also are paleo, vegan, vegetarian, wheat & gluten free, dairy free and grain free. Beetroot, Cashew and Cacao and Ginger and Goji (£7.99) is the one to try.
Try it: available in Selfridges and here
8. Souping 
That's so a trend. Apparently it's the new juicing. If you can't be bothered to make your own, then give Soupolgie a go. Firm believers in the power and flavour of the vegetable, Soupologie created soups that are bursting with goodness and nutrients, lightly enhancing them with herbs and spices to bring out the best in each ingredient. They are 100% vegan, and taste is never compromised by the addition of butter, milk or cream. They're also gluten- free with no added sugar or hydrogenated fats making this soup a hearty meal that's sure to nourish and comfort.
Try it: available in Selfridges and online here. The best way to make soup is with Cuisinart's Soup Maker – it sautés, cooks, simmers and blends ingredients in one, enabling you to create delicious, home-made soups, sauces and chutneys in as little as 20 minutes. Available to buy from Cuisinart, John Lewis, House of Fraser and Lakeland – RRP £140
9. Korean BBQ
Forget American BBQ, it's all about Korean. Cooking your own meats on open grills and getting hands-on with your food will be big in 2015. Leading this London Korean food movement, Korean-American chef and presenter Judy Joo is opening Jinjuu in Soho. It showcases her interpretation of gutsy Korean food and flavours with signature dishes of KFC – Korean fried chicken – and flavour bomb "Anju" snacks including Koreantacos, and pajeon pancakes, will be served alongside Soju cocktails and Asian beer served in the bar upstairs.
Try it: Jinjuu opens on the 13th Jan 
10. Dates, Dates, Dates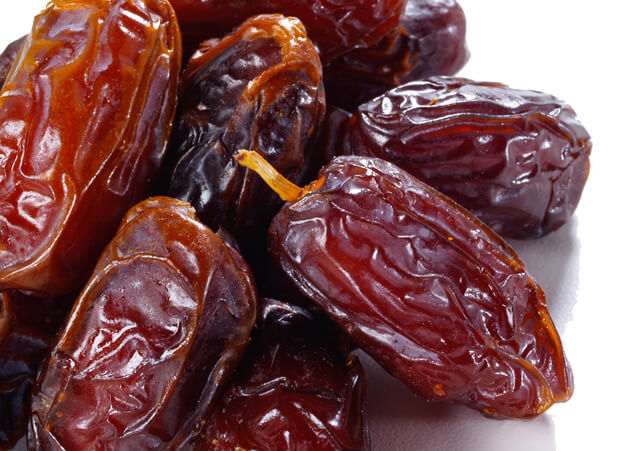 So, big news, the team behind Genius and and PomeGreat are launching BeLOVeD. It's a new range of Date Nectar, Granola, Museli and Cereal Bars, stocked in major supermarkets from March 2015. The range is designed to educate people to the advantages of dates as delicious and nutritional ingredients. High in fibre, low GI and containing a unique complex of minerals, fibres and phytochemicals the humble date has been proved to help protect against cancer, heart attacks, strokes and liver damage. Get dating.
Try it: March 2015
James Ferguson, head chef at Beagle says "I have a hunch that the average Doner Kebab is going to get a makeover next year. Think house made wraps and decent meat cooked on wood grills and in smokers and you get the idea." You heard it here first.
Try it: Beagle, 397-400 Geffrye Street, London, E2 8HZ
12. Through the Post
We had Graze, and now we've got a whole load more. Cure and Simple is an artisan bacon subscription service through the post, which supports independent producers and retailers throughout the UK. The bacon comes from pigs that live their entire lives in the great outdoors of the Suffolk countryside. They have a natural balanced diet and the very highest welfare standards – so the bacon comes from happy, healthy, British pigs. You can choose from the unusual selection of bacon, including Thai bacon and Bourbon flavoured. Bacon by post, go on then.
Try it: Get your first box here
13. Nut Butter
So 2014 was the year that we discovered it's not only peanuts that make a good nut butter. And in 2015, we predict it's all about to get much much bigger. Pip & Nut are a new nut butter brand to hit the shelves of Selfridges in January – they make delicious, all-natural nut butter with no additives, preservatives or palm oils in sight. Win.
Try it: In Selfridges – follow them on Twitter here
14. Maple Water
Step aside, coconut water, there's a new kid in town. DRINKmaple is made from the sap that comes straight from maple trees – a natural hydration with a subtle hint of maple flavour. It contains 46 naturally occurring vitamins, minerals, polyphenols, antioxidants and prebiotics, and is naturally low in calories, gluten-free, dairy-free, vegan and non-GMO. It contains more manganese than one cup of kale and is half of the sugar of coconut water. Winner!
Try it: here
15. Sprouted Oats
Rude Health have just launched the UK's first range of sprouted flours and sprouted gluten-free porridge oats; a more easily digestible and nutritious alternative to every day flours and oats. They've got Whole Spelt Flour, Whole Buckwheat and Whole Wheat Flour and gluten-free porridge oats. What's all the fuss about? Well, they are easier to digest than unsprouted grains as by sprouting they transform from a starch into a vegetable. Also, they are higher in vitamin C, vitamin B (B2,B5 and B6) and carotene. Sign us up.
Try it: here