Discover: 10 Luxury Experiences at London Cocktail Week 2018By Alicia Grimshaw
Returning to the capital for the ninth year running, London Cocktail Week is the most vibrant celebration of the capital's fantastic cocktail scene and the biggest event of its kind. This October, London Cocktail Week will be held at a brand new location, East London's Truman Brewery, which will be transformed into the best spot for drinks and cocktail lovers. Grab your tickets here.
Curated by the London Cocktail Week team, the World Class Edit is a series of luxury drinks experiences at some of London's best bars, featuring World Class bartenders and cocktails. There's some incredible events to look out for throughout the week – here's our top picks:
1. For Home-Grown Ingredients: World Class Garden to Glass 
The Lowdown: Ham Yard Hotel will host a series of pop-ups on its private Roof Terrace, in the heart of Soho. Inspired by home-grown ingredients such as lavender, jasmine, tomatoes, scotch bonnet chillies and honey from house bees, the week-long series has something for everyone.
Firmdale Group Mixologist, Eoin Kenny, has been working with the World Class team to produce five different concepts for London Cocktail Week, including Ketel One Bloody Mary classes with a spicy twist and a masterclass on how to supercharge your Tanqueray Collins using ingredients from the home and garden. Each night, learn from the experts on flavour and pairings, as Ham Yard opens up its leafy private roof-top terrace with sweeping views over the London skyline.
Where: Ham Yard Hotel, 1 Ham Yard, London, W1D 7DT
When: Saturday 1st – Wednesday 5th October
Price: £10, including a welcome cocktail. Buy here.
2. For a Boozy Breakfast: Ketel One Bloody Mary Brunch 
The Lowdown: Andaz Hotel Liverpool Street and Ketel One GB Brand Ambassador will host a bespoke Bloody Mary brunch. The brunch will be accompanied by live music, to provide the ultimate launch brunch party for London Cocktail Week. Guests will be able to create their own Bloody Mary with simple ingredients, fresh herbs and vegetables coupled with World of Zing sauces.
Where: Andaz London Liverpool Street, 40 Liverpool St, London EC2M 7QN
When: Thursday 6th October – Friday 7th October, 10pm -4pm
Price: £28. Buy here.
3. For a Three Course Banquet: Botanist Gin 
The Lowdown: This London Cocktail Week, gin-lovers are invited to 'go wild' at The Foragers Table hosted by The Botanist at The Shoreditch Treehouse. The experience includes a three-course culinary tour of wild London, exploring the flavourful finds that can be foraged in the city.
Curated by Craig Grozier, renowned Scottish chef, founder of Fallachan and in-house chef for The Botanist Gin, the experience seeks to reconnect people with nature to bring to life the ethos behind The Botanist Gin. Each dish will be expertly paired with a cocktail created by Marcis Dzelzainis, drinks curator at Sager + Wilde, Rosey Mitchell, global competition winning bartender from Three Sheets, and Robin Honhold from The Lyan Group.
Where: 34 Charlotte Rd, London EC2A 3PB
When: Wednesday 3rd – Friday 5th October
Price: Tickets are available to buy here and cost £45 per person
4. For Whisky Pairing: Johnnie Walker Scotch Blending Dinner 

The Lowdown: Johnnie Walker and Brigadiers will join forces to host a delicious whisky paired 3 course dinner. Guests will be taken on a journey where three food courses will be paired with a different whisky drink that guests will then score in order to decipher their favourite whisky blend that they can take home afterwards.
Where: Brigadiers, 1-5 Bloomberg Arcade, London EC4N 8AR
When: Tuesday 2nd October, 7.30pm
Price: £75. Buy tickets here.
6. For a Taste of Melbourne: The Ultimate Aussie-Style Dinner Party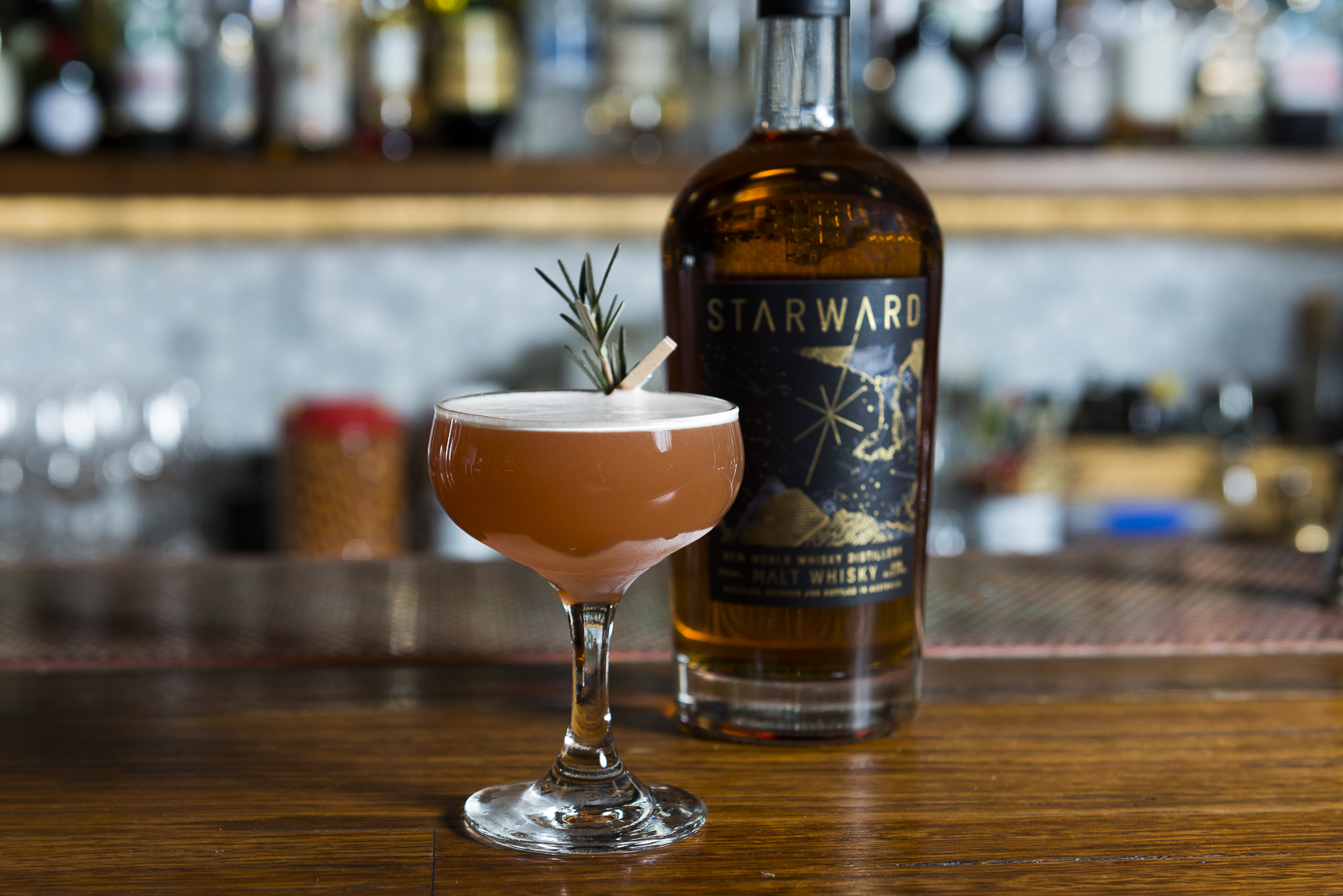 The Lowdown: Melbourne-made STARWARD Whisky is teaming up with Australian Michelin Star Chef, Andrew Wandless, to throw the Ultimate Dinner Party, Aussie-Style. With long feasting tables, an open plan kitchen-dining studio, laid back beats and exceptional food, the night will transport diners to the distant and dynamic city of Melbourne. Known as the foodie capital of Australia, Melbourne is also the home of STARWARD – a whisky that launched with the simple vision to showcase the creative and nonconventional side of what whisky can be.
Where: 16 Cotton's Gardens, E2 8DN
When: Tuesday 2nd October – Saturday 6th October, 7pm welcome drink, 7.30pm sit down.
Price: £65 per ticket including five courses and paired cocktails
7. For a Foodie Trip to Asia: Korean and Kombucha Dinner 
The Lowdown: Executive Chef Mike Reid will present a bespoke 5-course menu influenced by traditional Korean food with an M Restaurant twist. Each course will be paired alongside Kombucha cocktails from a selection of World Class brands, including Ciroc, Tanqueray No. TEN and Don Julio.
Where:Zig Zag Building, 74 Victoria St, London SW1E 6SQ
When: Thursday 4th October, 7pm
Price: £45. Buy tickets here 
8. For a French Bash: Apéritifs and Pétanque
The Lowdown: St-Germain is gathering four of London's finest French bartenders – Margaux Picard from Happiness Forgets, Jerome Allaguillemette from Sexy Fish, Sara Lecoyer from The Artesian and Steve Lawson from Bassoon Bar at the Corinthia Hotel — to serve bespoke St-Germain cocktails throughout the evening. While discovering a world of exciting flavour twists inspired by St-Germain, guests can also try their hand at London's trendiest social activity — pétanque — to round off the quintessentially French experience.
Where: Petit Pois Bistro, 9 Hoxton Square, Hackney, London N1 6NU
When: Tuesday 2nd October, 5pm-1opm
Price: Free entry
9. For Collaborative Cocktails: Family Guests 
The Lowdown: Callooh Callay and Ketel One will collaborate to present a series of guest bartenders across the week of London Cocktail week, in which each will bring a new bespoke Ketel One menu for guests to try. Guest bartenders include Feigo, Door 74 and Flying Dutchman.
Where: Callooh Calley, 65 Rivington St, London EC2A 3AY
When: Wednesday 3rd October and Thursday 4th October, 6pm
Price: Free entry
10. For a Trip to Mexico: Casamigos and Don Julio Present The Luxury Tequila Lounge 
The Lowdown: Those heading to Tequilafest this London Cocktail Week should swing by the luxury tequila lounge hosted by Mnky Hse where 8 signature cocktails will be served made with Casamigos & Don Julio. Guest will also be able to try the brand new, smooth tasting Mezcal from Casamigos for the first time in the UK.
Where: 10 Dover St, Mayfair, London W1S 4LQ
When: Friday 5th October – Sunday 7th October Fri 6.30-10.30pm, Sat 12.30-4.30pm and 5.30-9.30pm, Sun 1pm-5pm
Price: Free with Tequilafest ticket