There is no competition in the world quite like Diageo World Class: an international contest to find the best mixologists in every country, with entrants creating some of the wild, wacky and wonderful creations with the world's finest spirits. Our Bar Editor Tom Stevenson followed the journey, here's what he learnt: 
#1 Garnish Botanically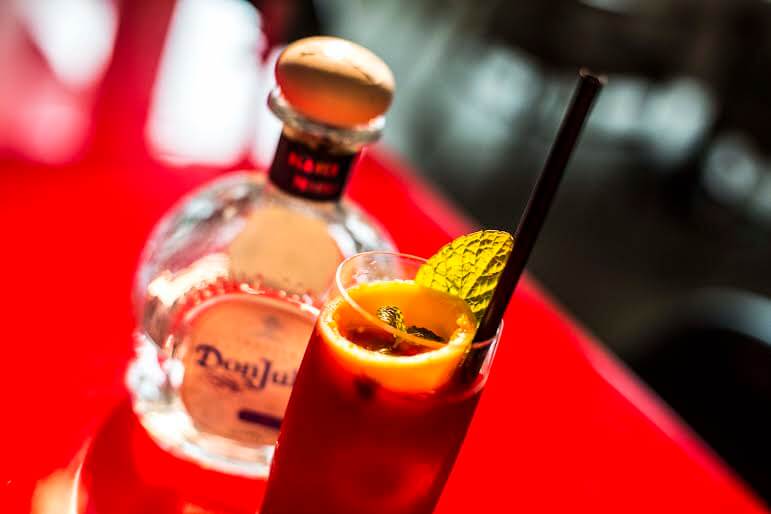 When it comes to garnishes, you can afford to get creative. A normal G&T is served with a lime wedge, which contributes to the refreshing nature of the experience. But this little citrus fruit dominates the garnishing world, but you should see a garnish as an opportunity: a chance to enhance a natural botanical flavour. For example, Brockman's Gin contains blackberries and blackcurrants; use these fruits as a garnish, or have them muddled at the bottom of the glass, to bring out the flavour.
Where We Learnt It: Tanqueray No.10, Diageo Reserve's gin of choice, uses grapefruit as a botanical. At Day Two of the World Class, our G&T's at St Pancras International Station were garnished with a large grapefruit wedge. The need for citrus garnish? Tick. Reincorporated botanical? Tick. Perfection.
#2 It's All About The Glass
In the same conversation, Douglas Graham-Leigh, a Diageo Reserve brand ambassador, told me about the glass the beautiful drink was served in. The Tanqueray Copa Glass takes its inspiration from Spain. Spirit mixer sales were at an all time low and the reason for this was the tall, thin high ball glass. Especially in warmer climates, the ice melts too quickly with clammy palms clasped around the glass and a very narrow area to breathe in. The bars in Spain switched to the wide bowled, open glasses and spirit mixer sales soared up. This is the glass to serve a gin and tonic. Do away with your high ball, stop prodding your fast melting ice with a bendy black straw and splash out on a Tanqueray Copa Glass.
#3 Johnnie Walker Still Has It
A few years ago, the boys at Johnnie Walker created an iconic short film called The Man Who Walked Around The World in which Scottish actor Robert Carlyle walked through the Highlands in a stunning one shot take telling the story of Johnnie Walker. As he walked down this path various props, ornaments and signs appear to assist with the narrative. Apparently it only took Carlyle three takes, and although it was a masterpiece in creative advertising, the greatest victory was for timing and logistics. This time around, Johnnie Walker roped in Jude Law and Giancarlo Giannini in the sexy and playful short film The Gentleman's Wager. It's a story of honour and competition amongst libertines.
#4 Setting is Key
In the basement of World Class House there was special screening room: eight leather cinema seats, plush with a glass of Johnnie Blue and a cup of popcorn. How many men have wished they had a martini in hand whilst watching Bond? The lucky few have the ingredients and the knowledge to get out of their seat and make one to satisfy that urge. I didn't need to do that because my urge was already in my hand. My need was satisfied before I knew it existed.
#5 Bartenders Do Black Tie Well
Bartenders are a proud bunch. Their grooming is always immaculate and the array of haircuts and facial hair on display at the Awards Ceremony was truly astonishing. Predictably, thus: every competitor put their own contemporary twist on the black tie theme. We had ruffles, feathers, red ties, blue ties, rolled up sleeves, so many suspenders. When it can to the awards, there was certainly a double meaning of presentation.
Where We Learnt It: Even after the event as the party filtered into Cecil's Bar in London Bridge, the non-bartenders relaxed their dress. Jacket off, loosened bow tie. Not the bartenders. Even in the sweltering heat of an underground bar, they remained immaculate, especially UK Winner James Fowler who commanded the dancefloor for hours still jacketed with his skinny leather bowtie.
Diageo World Class is the biggest bartenders competition in the world. For more information and to see this year's winners, see here.