13 Cocktails You Need to Drink in London This WeekendBy Angelica Malin
Introducing our new column: the best cocktails you need to drink this weekend! You guys love our weekly food round-up so much, we thought why not make it boozy? So every week, we'll be serving up a healthy dose of the best new cocktails, bars and menus in the capital. Drink up!
Plotting your weekend fun? Why not include some of these delicious new cocktails in your weekend plans. From coffee creations to whisky tipples, here's the cocktails you *need* to try in London right now:
What: Grey Goose Hot Flat White Russian (£8.70)
The Lowdown:  The Grind bars in London are the ultimate trailblazers of the coffee-by-day, cocktail bar-by-night trend sweeping the capital. Come here for their delicious, unusual Hot Flat White Russian, featuring-Grind House Blend, Grey Goose, Tia Maria and milk. Go on, we dare you.
Where: Locations here
What: Laki Kane Cocktail (£12)
The Lowdown:  Leave the world at the door and explore this award-winning rum and cocktail bar, hidden in plain sight on Upper Street. Come here for the delicious signature Laki Kane cocktail, made with Bacardi Añejo Cuatro rum cupuaçu, sapodilla, coconut water, sugar cane juice and fresh passionfruit.
Where: 144-145 Upper St, Islington, London N1 1QY
What: Headmaster's Martini (£14)
The Lowdown: For gin lovers seeking a spot of luxury, head to The LaLiT London, where contemporary Indian culture meets quintessential British charm. New for World Gin Day and available now, the gin cocktails at The LaLiT London put a fiery Indian twist on classic tipples. One of our favourite places for cocktails in London; Our current favourite is the Headmaster's Martini, with Tanqueray gin, Ardbeg Uigeadail whiskey, Antica formula, and Fernet Branca aromatic bitters.
Where: The LaLiT London, 181 Tooley Street, London SE1 2JR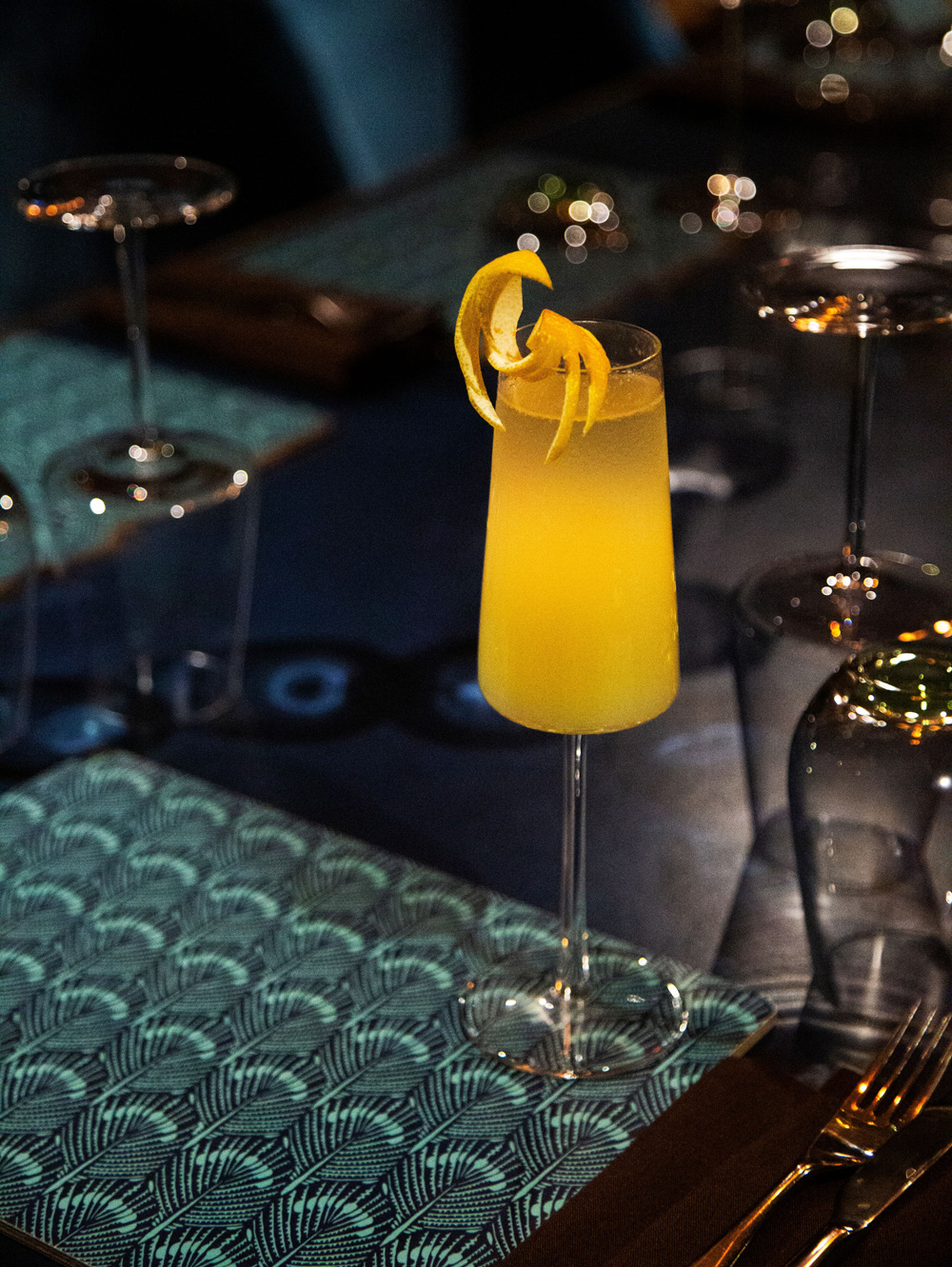 What: The Wilbraham Kahani (£18)
The Lowdown: Located in the heart of Chelsea, opposite the iconic Cadogan Hall, Kahani combines luxe, seductively lit interiors with a high-class, yet inclusive dining experience. With its impressive cocktail list and wall dedicated to wine, Kahani's bar is the talk of the town. A sophisticated cocktail from the mixologists is The Wilbraham; playfully named after their location, this cocktail features Rye whisky, suze, sweet vermouth, cherry liquor and orange bitter. A perfect tipple to start of the evening.
Where: 1 Wilbraham Place, London, SW1X 9AE
What: Zest In The City (£16)
The Lowdown: Hidden away under the bustling streets of London's most exclusive neighbourhood is the new Manetta's Bar – a decadent and sophisticated hangout steeped in rich history and oozing with old school glamour. The original 1930s bar, located in the basement of the luxury boutique hotel Flemings Mayfair, has been revived, recapturing the surreptitious spirit of a place where spies may have swapped secrets, and where clandestine trysts took place. Try their delicious Zest in the City, featuring a blend of mixed berries, Sweet vermouth, Sugar syrup, lemon juice, Vodka and Thyme.
Where: Mayfair London Apartments, Flemings Mayfair, 7-12 Half Moon St, Mayfair, London W1J 7BH
What: Eastern Crown (£16.80)
The Lowdown: Bringing an elevated Chinese dining experience to the capital, Imperial Treasure, one of Asia's most admired Chinese restaurant groups, and holder of four Michelin stars, makes its European debut in a stunning Grade II listed building on St James's Waterloo Place. The result is a beautiful restaurant that simply exudes sophistication and style; come here for the Eastern Crown, a blend of Fujisan Hakoiri Japanese whisky, raspberry, goji berry, Tie Guan Yin tea, lime and ginger ale.
What: Pineapple Daiquiri Slushie (£6)
The Lowdown: A twist on the all-time favourite Daiquiri, this is the ultimate frozen summer cocktail – sharp but fruity, made with Plantation Stiggins' Fancy Pineapple rum balanced up with lime and sugar to maintain the natural zingy finish. Swing by the Limin' bar at the Caribbean food and drink festival Jerk & Beyond to cool down before wandering around Old Spitalfields Market for some delicious Caribbean dishes.
Where: Limin bar at Jerk & Beyond, 107B Commercial Street, E1 6BG
Photo Credit: Lateef
What: The Twiggy (£20)
The Lowdown: London is renowned for being at its most vibrant during the Swinging Sixties – and the renowned Terence Donovan, namesake of the bar at Mayfair's Brown's Hotel, captured this era on film and immortalised icons like Twiggy, David Bowie, and Sophia Loren. Now, London is set to swing once again with Salvatore Calabrese's new sixties-inspired cocktail menu at The Donovan Bar: Our Generation. The stylish, quaffable tipples will include The Twiggy – made by shaking Grey Goose vanilla vodka, passion fruit syrup, egg white, lemon juice, butterfly pea tea, topped up with champagne.
Where: The Donovan Bar at Brown's Hotel, Albemarle Street, Mayfair, London W1S 4BP
What: Indian Gin & Tonic (£10.50)
The Lowdown: Kricket, famed for its modern Indian-inspired plates, has just launched its new Indian Gin & Tonic. Using premium Jin Dea gin, this cocktail uses superior ingredients and has a nice Indian twist with this gin made from First Flush Darjeeling Tea. Guests can sip on the cocktail whilst basking in the London sunshine on the garden terrace at Kricket's latest site at the Television Centre. The garden terrace has a wide view of the studios, perfect for outdoor dining and enjoying Kricket's signature cocktails.
Where: 101 Wood Ln, White City, London W12 7FR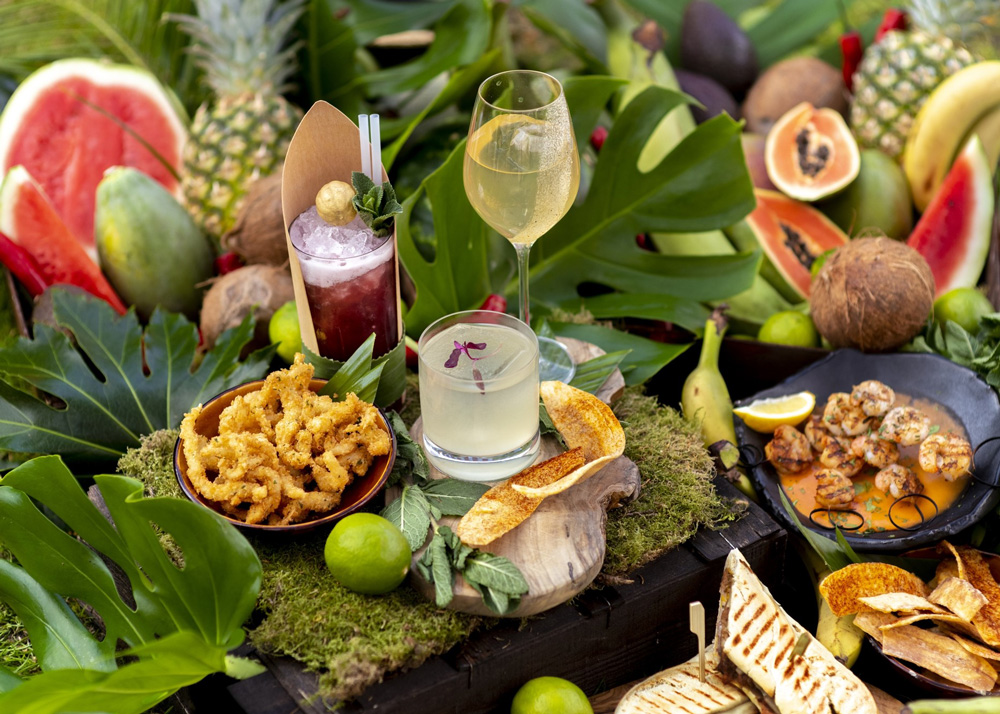 What: Baptism of Fire (£16)
The Lowdown: Now open, Churchill's Casa de Cuba, from The Churchill Bar is the new seasonal theme for SS19, which introduces a new fresh, vibrant and creative cocktail menu, bringing guests tropical flavours and playful twists on long standing Cuban classics. Expect a heady mix of Cuban flavours and ingredients in every sip. The new menu includes five signature Cuban cocktails, followed by Cuban classics with a twist, using premium spirits throughout. Try the Baptism by Fire cocktail, made with Zacapa 23 years old Rum. Zacapa 23 Yrs, LBV Port, Banana & Chili Shrub, Guava Juice, Lime Juice, Angostura Bitters and Cedar Essence.
Where: The Churchill Bar and Terrace, Hyatt Regency, 30 Portman Square, Marylebone, London W1H 7BH
What: Guava Chilli Sour at Fatt Pundit (£9)
The Lowdown: Bringing you the taste of Tangra, Fatt Pundit  got plenty to keep you refreshed and sizzled throughout your visit. Inspired by Indian fruit vendors and stamped with a Chinese twist, here the alchemies have flavour ranges from raw mango to guava and their signature Guava Chilli Sour is the way to go. You can either have it as a mocktail or spike it with tequila to get the party started.
Where: 77 Berwick St, Soho, London W1F 8TH
What: Cranes Fiery Gin Love (£10)
The Lowdown: Urban Food Fest is located in a Shoreditch car park which is transformed into a food and drink party every week, serving dishes and drinks from all around the world. Cranes Drinks have sponsored the event over summer giving out their tantalising range of fruit ciders and creating cocktails with their Cranberry & Blood Orange Liqueur. Cocktail enthusiasts can enjoy Cranes Fiery Gin Love – the fiery and fruity cocktail is created with a good helping of Cranes Cranberry & Blood Orange Liqueur and gin topped with orange juice, ginger beer and a fresh strawberry.
Where: Euro Car Parks, 162-167 Shoreditch High Street, Shoreditch, London, E1 6HU
What: Mezcal Fusion (£14)
The Lowdown:
The Lowdown: Opium London is the brand's first international venue following its success in Madrid, Marbella and Barcelona. A go-to destination for cocktails, as well as Spanish and Pan-Asian inspired cuisine and international headline acts; Opium London is the place to see and be seen. Try the Mezcal Fusion – a unique concoction of rosemary infused Mezcal, limoncello, lemon jam, lemon and apple juice, or, Lemony Fleur – a gin-based cocktail infused with yuzu, bergamot and kumquat skin, and topped with elderflower tonic.
Where: 9 Rupert Street, London W1D 6DG