Crisp, bracing days and Mariah Carey warbling through the radio, bring a gurgle of excitement and a smattering of festive insanity to the season. The time is nigh to upgrade to an Amazon Prime free trial, make your Christmas orders, sit back and imbibe your merry way to having a little boozy jacket to surround your limbs on the night bus home. Here are London's best winter tipples:
1. For Winter Wonderment: Duck and Waffle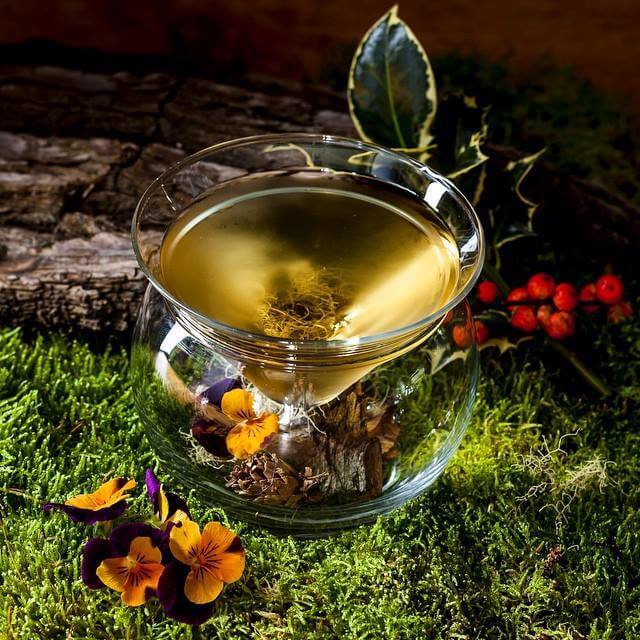 What: Duck and Waffle on the 40th floor of the Heron Tower stays open around the clock, serving up the very best of the season. Richard Woods has created a circular concoction station, which is more akin to a restaurant kitchen than a bar. Each bar shift starts in the preparation kitchen where tomato consommés are reduced and beetroot paints mixed, which all mingle to create a magical, sky high, wonderland.
Drink: Much like a restaurant, the drinks menu starts 'Savoury & Dry', stops off at  'Fruity & Dry' and 'Savoury & Sweet', before culminating with 'Sweet'. Kick off with the 'Wilderness Martini', an earthy union of Porcini Vodka, Fir & Oak Moss Vermouth, before moving on to the toast of the season'Winter Spiced Champagne Cocktail' – Winter Spiced Liquer, Spiced Orange Bitters & Champagne.
Where: Heron Tower, 110 Bishopsgate, EC2N 4AY
2. For Fireside Cocktails: Dean Street Townhouse
What: In the heart of Soho lies Dean Street Townhouse, a white washed establishment, prescribing excellent fodder and booze laden tonics from dawn 'til dusk. Watch the flickering flames of the fire, whilst sipping something timeless.
Drink: Whisky lovers should crack on with 'Kotei Mizu', mixing the tipple of the moment Yamazaki 12yr with Antica Formula + Sherry. For something a little more festively spiced, the Ruby Port, Courvoisier + Calavados laden 'Maitre De Maison' is triumphantly glutinous.
Where: 69-71 Dean Street, Soho,W1D 3SE
3. For Cocktails + Toasties: Loves Company
What: If you are shivering,  bolster yourself with a little comfort food. Right next to Bank Station lies Loves Company, who have compiled a corking list of wintery cocktails, to accompany their toastie menu.
Drink: The gloriously named 'Notorious P.I.G' (Roast Pork, House Chilli Jam, Rocket + Northumberland Baltic Cheese) is a gooey delight, to line the stomach for the liquid refreshment to come. Try "Thank F**k it's Buttered', a hot toddy with butter-washed Zacapa, or the 'Rocky Horror' which comes complete with a dose of Powdered Libido.
Where: 104 City Road, EC1V 2NR
4. For Fizz: Bob Bob Ricard
What: If novelty is something that tickles you, pop a cork or two at Bob Bob Ricard. The newly bejewelled 1920s Dining Room, is clad with plush booths and press for Champagne buttons. Take your friends, hell, take your grandma, this is just the type of nutty novelty that everyone needs a slice of.
Drink: Try Bob Bob's infamous clear Bloody Mary, which uses tomato water instead of the usual tart, metallic glug of juice. Then sit back and hit the champers buzzer.
*Bob Bob Ricard enforce an 'upscale dress code'- whatever that is!
Where: 1 Upper James Street, London, W1F 9DF
5. For Something Special: ArcelorMittal Orbit
What: Anish Kapoor's Olympic Park sculpture divided opinion when constructed in the Olympic Park. The iconic structure has since re-opened offering Londoners stunning views out over the city. Every Friday in December visitors are welcomed to the pop-up bar on the lower viewing platform.
Drink: Head here as the sun sets for a complimentary glass of Prosecco. Make an evening of it with a glass or two of mulled wine.
Where: Tickets cost £15, 3 Thornton Street, Queen Elizabeth Olympic Park, Stratford, E20 3AD
And one for luck…
6. For the Home Ranger: Get Mixing
Make: King of Soho Gin: Original Sin

What: This fantastically citrusy gin is infused with 12 botanicals, including a generous whack of grapefruit peel. For all those that have been a little naughtier than nice this year, muddle up the Original Sin:
50ml King of Soho Gin
1 Slice Root Ginger
1 Dessertspoon Honey
15ml Fresh Lemon Juice
125ml Cloudy Apple Juice
Lightly muddle the ginger in a cocktail shaker, add all of the other ingredients and shake with ice. Strain into a tall glass filled with ice cubes and garnish with apple and slices of ginger.
Make: Ketel One: Nolet's Kettle
Get yourself a new cocktail vessel, we suggest the Ketel One Copper Kettle (although a teapot will do), and make Nolet's Kettle:
90ml Ketel One Vodka
80ml Cloudy Apple Juice
40ml Elderflower Cordial
20ml Lime Juice
Cucumber Slices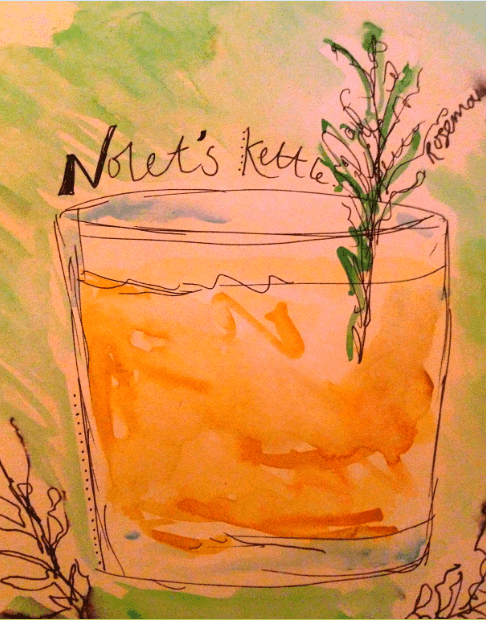 Stir all of the ingredients together with ice. Pour into two tumblers filled with ice and garnish with a stem of lavender. Perfect winter drinking.