We've had Wimbledon, Henley, the World Cup and the Tour de France, and we reckon the next great sporting event is watching London feast on Mexican food. This August, work your way through the best new restaurants to hit our fine streets: burritos, ethical meals and sisters who are taking matters into their own hands. Here are some of the latest cool cats in London:
1. Best New Mexican: DF/Mexico, Brick Lane 

Best Restaurants in London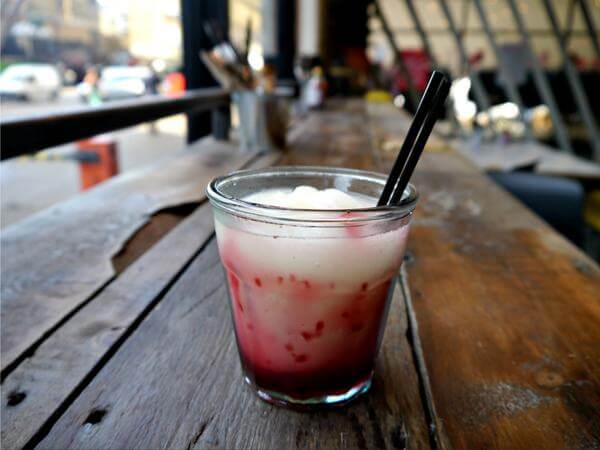 There comes a time in most restaurants' life when it has to accept that it is going to get a new younger sibling, a sister restaurant and that time has come for Wahaca, with the arrival of DF/Mexico. Thomasina Miers and  Mark Selby were so inspired by their recent food pilgrimage around Mexico and the US that they thought, 'you know what? Let's create a diner' and so they have. DF/Mexico has just opened in Brick Lane, with big bold Mexican flavours serving up the likes of Mexican torta's served burger style with fillings such as Pork pibil, Chile beef and Ancho mushroom all stuffed in a brioche bun or fresh Panko crumbed MSC cod tacos. Or you know if you're after something a little lighter then there are dishes such as Caesar Salad, but that's no burrito is it? No burrito filled with delicious slow-cooked pork with refried beans and red slaw, or roasted vegetables and pumpkin mayonnaise, because what's that saying again? You don't win friends with salad.
2. Best New Quirky Restaurant: 

T.E.D

, Kings Cross

Best Restaurants in London
It's time to be a little more ethical when it comes to our food, yes we're all good about being organic, but do we think about it when we're eating out? Really? I don't, I know I should but I'm probably thinking more about how darn good the truffle macaroni cheese is or whether my trousers feasibly have enough give for a chocolate fondant. Well now thanks to the guys at T.E.D  you can eat safe in the knowledge that in doing so you are doing you're bit. T.E.D  or Think. Eat. Drink has recently opened up in Kings Cross and they're serving up ethically sourced British produce and they are challenging, take a look at the menu now and you can get the likes of Bavette of beef with a Swiss chard gratin, wet polenta served up with wild mushrooms and courgette and gratin and gracing the pudding menu is the custard tart, pine nuts and golden raisins or if you want a taste of nostalgia then its rice pudding with strawberries and raspberries, chances are it's going to be better than your Mum's at any rate. Oh and take a look at the interior it's all up-cycled tables, reclaimed tiles and salvaged furniture.
3. Best New Wine Bar: Villiers, The Strand

Best Restaurants in London
Time for a history lesson – so Gordon's Winebar, run of course by the Gordon family, it's the oldest of its sort in London established way, way back in 1890 so if you haven't heard of it 1) where have you been since 1890 and 2) you can't really call yourself a Londoner. Now though the youngest Gordons are branching out and making a name for themselves with their new all – day dining rooms, yes they may be flying the nest, but not that far as its opening on the same street – Villliers Street. Sophie Gordon will head up the kitchen serving the likes of polenta chips, truffle baked eggs and London cheesecake. Meanwhile younger sister Rosie will be assisting front of house – even their Dad, Tom Gordon is getting in on the act and helping out with the design – keeping it in the family.
For a Foodie Guide to Kings Cross, see here.
For April New Openings, see here.
For Top 5: Avocado on Toast, see here.
For Top 5: Gluten-Free Breakfast in London, see here.