We'll tell you what's popping off in 2020 – and it's not hand santiser or face masks – it's canned cocktails. There's been a number of new products cropping up on shelves, like alcoholic seltzers, low-sugar punch cocktails, and canned wine – all made by independent companies.
If you're looking to discovering your new favourite tipple, or wanting to branch out from your classic Mimosa, we've discovered ten canned cocktails ideal for a summer drinking session.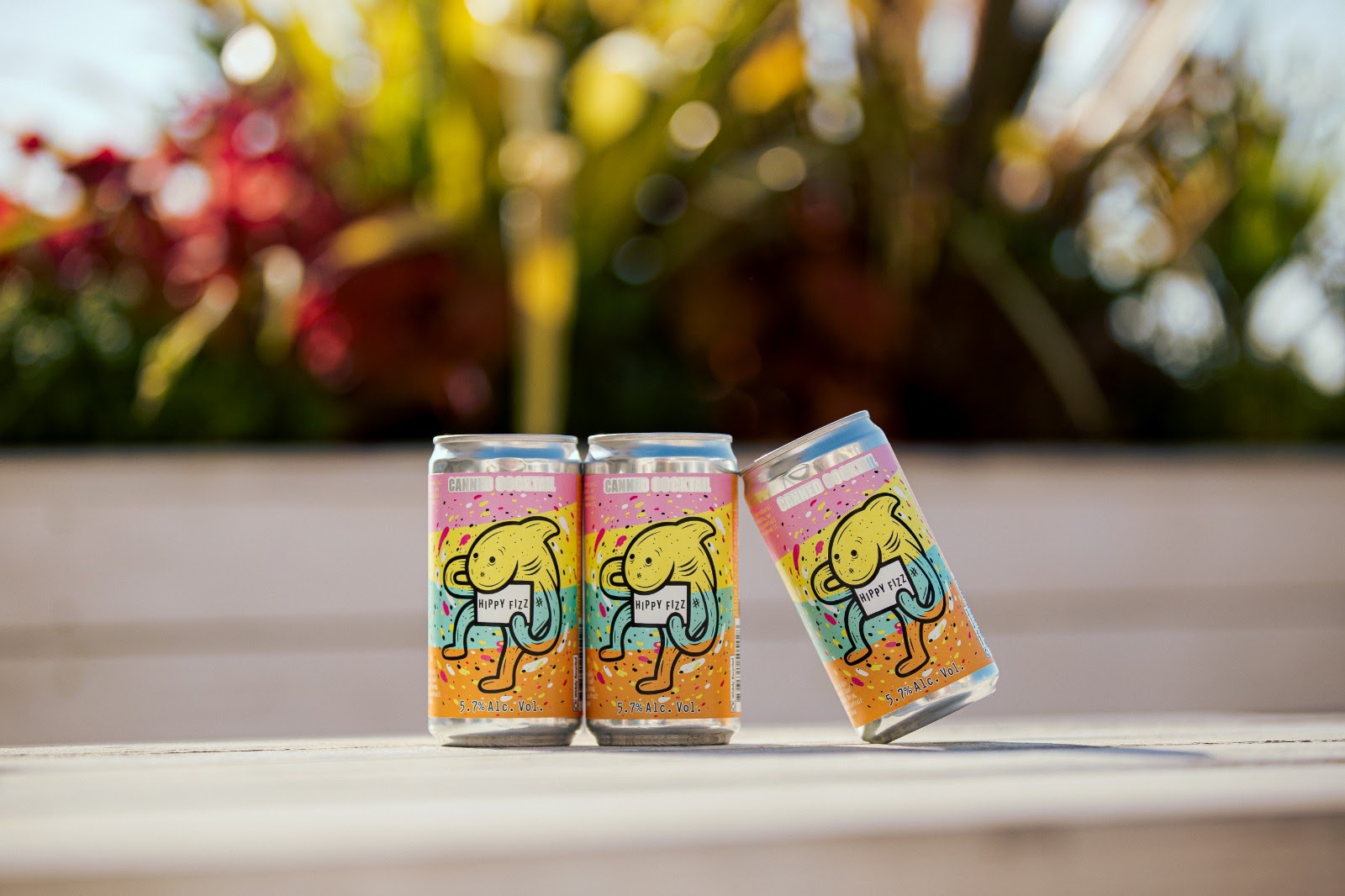 Drink: Porter's Hippy Fizz cocktail (£4)
The Lowdown: Porter's Hippy Fizz cocktail has been expertly pre-batched into individual servings, costing £4 a pop. The rich, herbaceous highball has a tropical base thanks to a combination of pineapple shrub and malted passionfruit which blends seamlessly with the elevated citrus of Porter's Gin and a herbal note of patchouli. Once chilled, the cocktail is ready to drink – either straight from the can or over ice in a highball glass.
Where: Buy online at Porter's
Drink: VACAY Moscow Mule (£4.50)
The Lowdown: VACAY is a new ready-to-drink canned cocktail brand that has launched this month with an initial range of four, natural, bright and delicious cocktails. Designed to create that vacation feeling, the collection includes a Moscow Mule, Tom Collins, Paloma and Blood Orange, and Hibiscus Vodka Soda. Created by a team of mixologists and culinary experts, VACAY's 'take-anywhere' cocktails contain the finest quality all-natural ingredients.
Where: Order from VACAY's website
Drink: 6 O'clock Damson & Ginger (case of 12 £30)
The Lowdown: 6 O'clock Gin's new flavours include Exotic Orange and Damson and Ginger, as well as a lighter alternative to their classic London Dry and tonic. The rich and velvety smooth Damson Gin is kicked up a notch with flashes of ginger, citrus and spice while the Exotic Orange Gin and Tonic provides a tangy, refreshing cooler-style drink.
Where: 6 O'clock Gin's website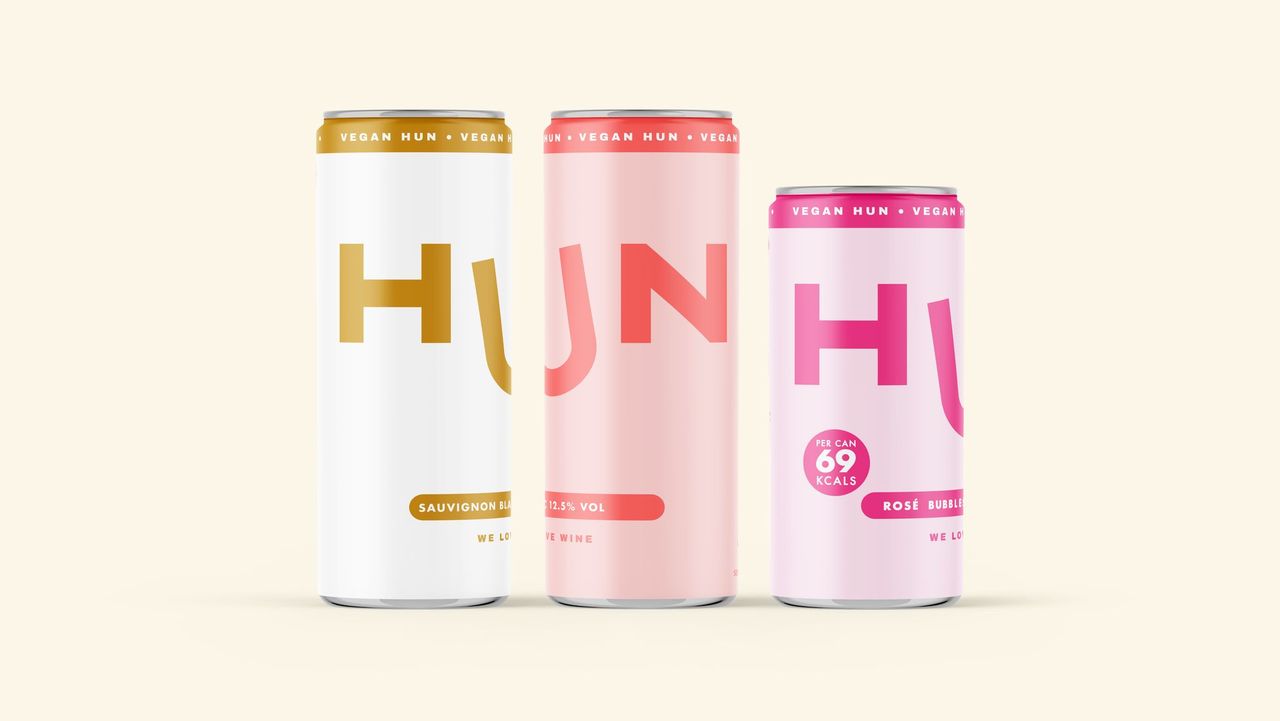 Drink: HUNWines SA Pale Rosé 2019 (£3)
The Lowdown: Wine in a can might not have the same reputation as its bottled counterparts, but forget what you've heard on the grapevine because HUN offers the same quality and taste as bottled with the added benefits of convenience and recyclability. The range features three premium canned wines that include a pale Rosé, a Sauvignon Blanc and a sparkling Rosé, with all of the wines sourced from the vineyards in South Africa's most famous winemaking region, Stellenbosch.
Where: Tesco
Drink: Two Brook's Mango Hi-Ball (£2.50)
The Lowdown: With the appetite for local provenance stories still strong, Two Brooks prides itself on 100% natural British ingredients, with quality at their core. The range, including three flavours – Passion Star, Mango Hi-Ball, and Lime Cooler – is produced with an alcohol base made from British apples. The 250ml serve is compact, lightweight and the perfect size to stay chilled for any on-the-go or social drinking occasion.
Where: Amazon
Drink: Punchy First Dip (Case of 6 £18)
The Lowdown: Punchy create both alcoholic and non-alcoholic canned drinks. The team have spent the last few years upgrading the punchbowl, meaning you can arrive at the party with something everyone can enjoy. The range includes a myriad of tropical delights including Golden Hour, a mix of zesty blood orange with aromatic bitters, cardamom and an inviting glug of Scotch Whisky, and First Dip, a muddle of Zingy yuzu with refreshing cucumber, a hint of rosemary and a splash of Sacred Gin.
Where: Punchy's website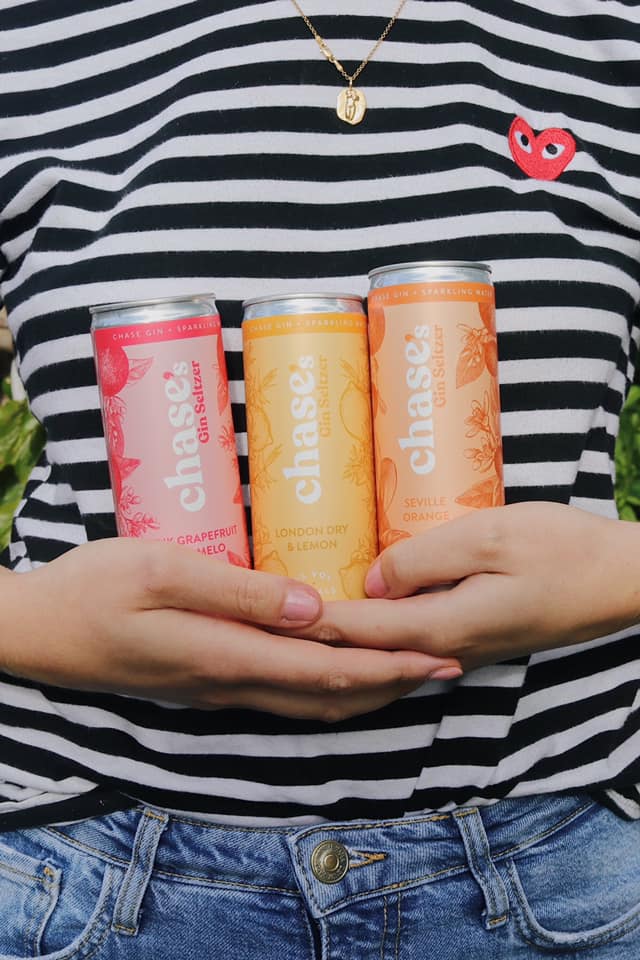 Drink: Chase's Gin Seltzer (trial pack of 3 £7.50)
The Lowdown: Chase's Gin Seltzer is a must for the gin-lovers, the on-the-go and the fun-seekers, combining award-winning Chase Gin and sparkling water with natural botanical flavours – all sourced and canned on the family farm in Herefordshire.There are three varieties, all in a handy (recyclable) can, including Pink Grapefruit and Pomelo,  Seville Orange, and London Dry and Lemon gin.
Where: Chase's website
Drink: NATRL (£24.95 for a case of 12)
The Lowdown: NATRL is an independent British start-up whose three co-founders created a collection of refreshing alcoholic sparkling water. The breakdown of NATRL's hard seltzer is simple: filtered alcohol derived from sugar beet, sparkling water and a hint of natural fruit flavouring made from real fruit.
Where: NATRL's website
Drink: Thomas Tipple Raspberry Bellini and Passionfruit Mimosa (from £10 for a mixed box with free delivery)
The Lowdown: Thomas Tipple's two inaugural offerings are inspired by classic champagne recipes: Raspberry Bellini and Passionfruit Mimosa. Each sparkling wine-based cocktail is balanced with fruit juice and natural flavourings. The quintessential British Bellini's soft sweet raspberries make it beautifully refreshing and the exotic blend of passionfruit adds a delicious crispness. 
Where: Amazon, Ocado and Thomas Tipple's website
What: Nice Pale Rose (£3)
The Lowdown: Nice source their Pale Rosé from just outside Montpellier and their Sauvignon Blanc from Cotes de Gascogne, France. Both are dry, crisp, vegan and sourced from family-run vineyards.  Being canned means that Nice chills at lightning speed, is endlessly recyclable, it's light enough to take on any outings and if you're just after one glass, there's no need to pull the cork on an entire bottle. 
Where: Sainsbury's and Sourced Market