Searching for the perfect boozy Christmas gifts? We've got it sorted with our ultimate guide to the best boozy Christmas gifts 2018 – read on to discover our favourite booze brands this year, and where to buy them (lots are available on The Drink Shop). From whisky to coffee liqueurs, here's the tipples you need to know about:
For a Special Gift: Hibiki Japanese Harmony Whisky
What: Limited Edition Hibiki Japanese Harmony Whisky (£100)
The Lowdown: Packaged in a beautiful specially designed bottle for Christmas inspired by the traditional kimono pattern, the Hibiki Japaense Harmony is an exotic gift for whisky drinkers and whisky newcomers alike. It's a delicate drink with a honey-like sweetness, and flavours of rose, lychee and white chocolate – one of the best boozy Christmas gifts in our books this year.
Where: Harrods, Selfridges and The Whisky Exchange.
For Low-Alcohol Wine: Barefoot Wines
What: Barefoot Wine's Bubbly Pinot Grigio (£8.50)
The Lowdown: This sparkling wine filled with flavours of zesty citrus and blossom aromas is a great idea for a low-alcohol gift. This wine is sure to add a sparkle to Christmas & NYE celebrations and comes with an affordable price tag. The perfect Christmas gift from someone who prefers their bubbles with less alcohol content!
Where: Nationwide
For Something New: Bacardi Ginger
What: Bacardi Ginger (£17.95)
The Lowdown: This year Bacardi rum has released two new gift sets designed to tickle your festive fancy, which will be on sale exclusively at Harvey Nichols. They're also recently launched Bacardí Ginger, which has a nice festive twist. A sweet and spicy twist on classic Bacardi rum, infused with ginger flavours, this golden rum is best served with cola or lemonade.
Where: Online here
What: Grasse Gin (£66)
The Lowdown: The epicentre of world perfumery, Grasse, nestled in the Côte d'Azur, has a new claim to fame with the release of 44°N, the first flagship product from ground-breaking creator of exceptional spirits, Comte de Grasse.  The gin, which has been created using age-old perfume extraction techniques melded with cutting edge distilling technology, is set to challenge conventional thinking on both flavour creation and sustainability in the world of luxury drinks.
Where: The product is available to buy online direct from the distillery costing €75 (£66) for 50cl bottle (44% ABV), excluding postage.
For a Classic Whisky: J&B Whisky
What: J&B Rare Scotch Whisky (£18.50)
The Lowdown: J&B Rare Scotch whisky is a blend of 42 different whiskies and is one of the most popular blends in the world for its subtle, smooth and complex flavour. The delicate balance is what gives it a distinct character, but the heart comes from Speyside with fresh luscious golden fruit. We like.
Where: Waitrose and online here
For Something Different: Mr Black Liqueur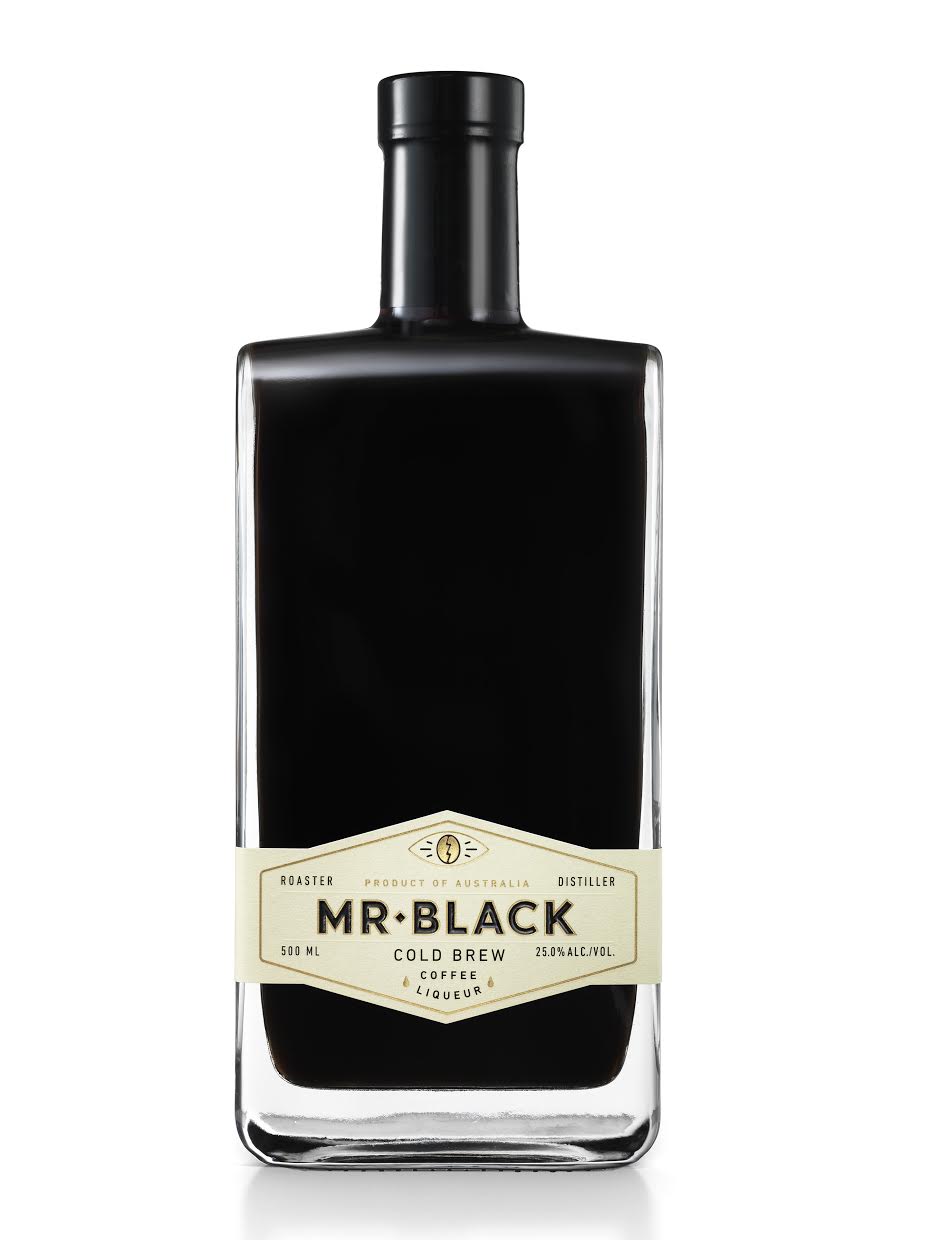 What: The ultimate caffeinated gift for the coffee lover, Mr Black liqueurs are made by hand at the Mr Black distillery and coffee roastery, north of Sydney Australia (£39.95)
The Lowdown: The original is a bittersweet blend of top-grade arabica coffees and Australian wheat vodka, the ideal ingredient in coffee cocktails like the legendary Espresso Martini. Or try the new Mr Black Amaro, an Italian style digestif but with those sunny Australian coffee culture vibes! One of the best boozy Christmas gifts if you're looking for something quirky.
Where: Harvey Nichols
For a Special Cognac: Ferrand Cognac
What: Pierre Ferrand Cognac 10 Générations (£35)
The Lowdown: World-renowned for creating cognacs in a style that is now rare in the spirits world, by using vines solely from the Agneac terroir in the heart of Grande Champagne, Ferrand create what many consider to be the Premier Cru de Cognac. The new 10 Générations is made from unique Ugni Blanc grapes from Grande Champagne and aged in French oak, this cognac is a connoisseur's dream with flavours of baked pear, honey, muscat grape, pineapple and cloves, and fruity spice cake and raisin aromas, it has a real pedigree and strikes a wonderful balance between delicacy and opulence. 10 Générations is a tribute to the Ferrand family who have built up the Cognac house since 1630.
Where: Online here
For an Aged Spirit: Rum Diplomatico
What: Diplomático Reserva Exclusiva (£39)
The Lowdown: A fabulously decadent Venezuelan dark golden rum, distilled from molasses in a copper pot still before it's aged for up to 12 years. One of the world's most awarded rums, it holds more than 20 medals to its name and is unbeatable on the rocks as well as in cocktails; described as 'Tiramisu in a glass' by Global Rum Ambassador Ian Burrell, it features flavours of cinnamon, dark chocolate, Christmas cake and toffee, making it the perfect sipping tot for winter nights.
Where: Online here
For an Award-Winning Drink: Citadelle Réserve Gin

What: Citadelle Réserve Gin (£43)
The Lowdown: The world's most awarded gin from France has created a unique and unusually aged variety produced in very small quantities in the heart of Cognac, Citadelle Réserve. Hand-blended and matured in acacia, mulberry, cherry chestnut and French oak wood barrels, Citadelle Réserve is then refined in an eigh-foot tall, egg-shaped oak barrel (only used by Japanese Whisky producers to date) creating a truly elegant, smooth gin that's incredible in a classic gin martini.
Where: Online here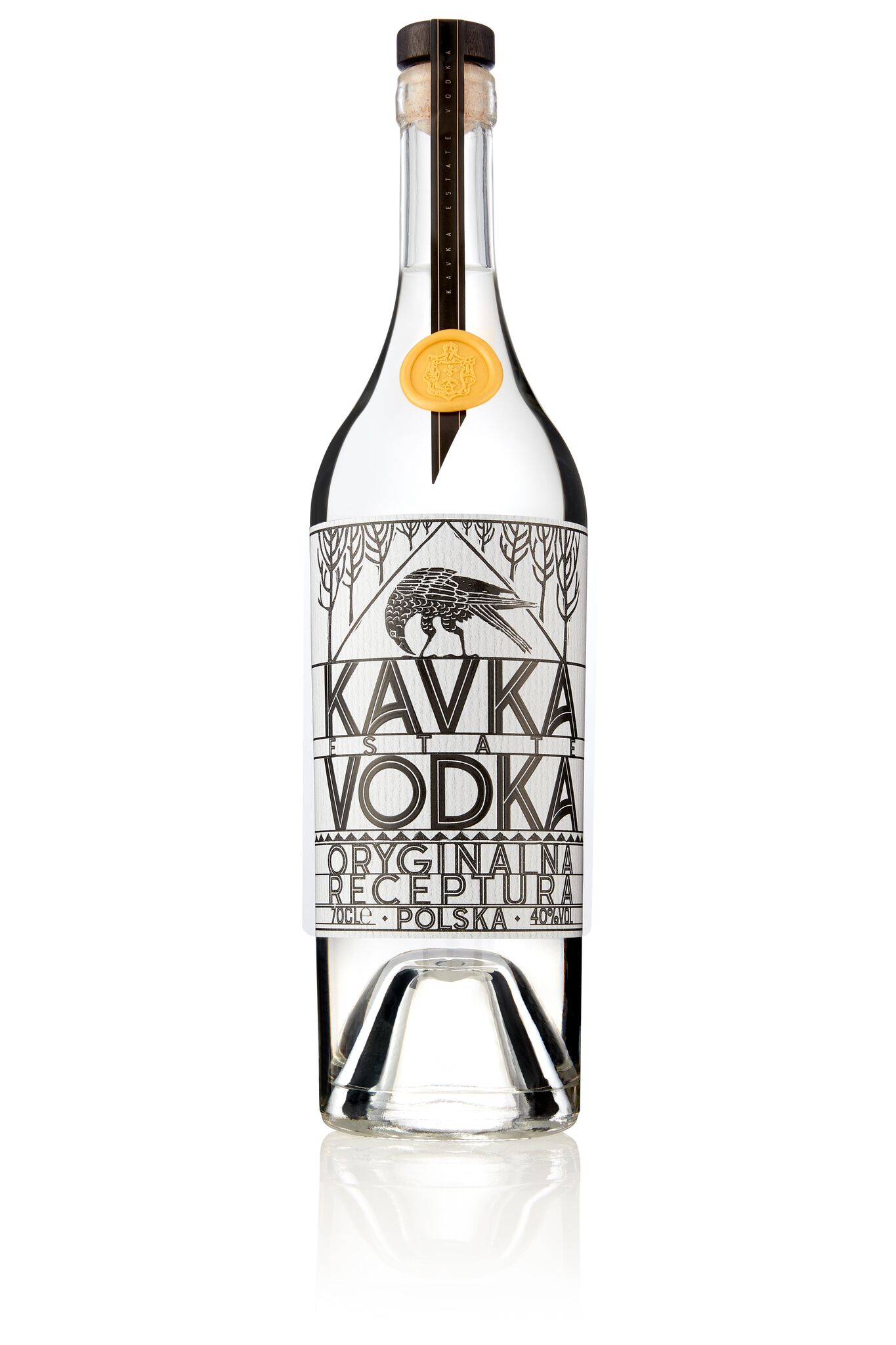 What: Kavka Vodka (£35)
The Lowdown: Drawing inspiration from the 18th and 19th century vodka production methods in Poland, newly launched Kavka bucks the trend of multi-filtered, neutral tasting vodka in favour of celebrating flavour and the true character of the spirit. A blend of rye and wheat with small amounts of aged apple and plum spirits added, Kavka is delicious in an icy martini.
Where: Online here
For English Sparkling: Greyfriars Vineyard
What: 2013 Sparkling Classic Cuvée from Greyfriars Vineyard (£20)
The Lowdown: What better way to celebrate the festive season than enjoying the best value English sparkling wine Britain has to offer? This award-winning boutique sparkling wine is a classic blend of the three traditional "Champagne" varieties, has been aged in the bottle for four years and is now drinking spectacularly.
Where: Online here
What: L'Orbe vodka (£49.50)
The Lowdown: One of the best boozy Christmas gifts for originality, we say. A premium spirit, which brings together the worlds of fine dining and mixology. L'Orbe has been developed in collaboration with Michelin-starred chefs and visionary mixologists, and offers the unique fusion of a delicate food ingredient and a fine spirit. Best served martini style and alongside caviar.
Where: Online here or currently available at: Wiltons, Dukes bar, Gazelle, Devonshire Club and Tramp, London.
For Tropical Gin: Porter's Tropical Old Tom

What: Porter's Tropical Old Tom (£38)
The Lowdown: This is the second expression from Aberdeen based distillers Porter's, and one of the best boozy Christmas gifts for gin-lovers, we think. Tropical Old Tom is a playful take on a traditional and historical gin style and features classic juniper notes, lifted by exotic notes of passion fruit, guava and white tea. Perfect for injecting a little heat into any festive drinks party. Add to ginger ale, sugar syrup and lime for a twist on a classic Mule.
Where: Online here
What: Xeco Fino (£15.99) / Xeco Amontialldo (£18.99)
The Lowdown: Xeco is a contemporary brand of sherry wines founded by a team of passionate 'Fino Fiends' – Beanie Espey, Alexa Keymer, and Polly Bolus – who share a mutual love of sherry and wanted to reinvigorate the category, introducing a new generation of drinkers to the drier, more savoury varieties of sherry which are often overlooked for the sweeter styles. Xeco's sherries are made using the finest Palomino grapes and the portfolio currently includes a Fino and an Amontillado. Mix Xeco Amontillado with sugar, lime juice and autumnal fruits to make a fabulous winter Cobbler.
Where: Online here
For Christmas Sparkle: Gold Prosecco
What: Sensi Prosecco Gold 18k (£16.99)
The Lowdown: Sensi Prosecco is beautifully packaged, and a true example of Italian tradition meeting luxury. Notes of green apple and citrus fruits on the nose are followed to the palate, a light and refreshing, yet elegant wine. Ideal as an aperitif or served alongside canapés at your Christmas or New Years party. One of the best boozy Christmas gifts if you're looking for something extra special!
Where: Online here