If you're wanting to move away from the chocolate advent calendars this year (who can blame you – 2020 has been stressful), we have discovered 10 amazing boozy – and booze-free – advent calendars to spice up the Christmas countdown. Our top picks:
Best Boozy Advent Calendars 2020
The Run-Down: It's that time of year again when That Boutique–y Gin Company and Drinks By The Dram join festive forces to bring you 24 drams of delicious gin discovery. Now to make that transition from chocolate a tad easier, they've included a few of their faves, including the festive chocolate orange gin, and their award-winning Moonshot Gin with botanicals.
Price: £49.95
Where: Buy online 
The Run-Down: Phillip Schofield has partnered with Craft Gin Club to curate a limited-edition advent calendar for fellow gin lovers this Christmas. Craft Gin Club's first-ever advent calendar is filled with 25 miniature bottles of exclusive gin crafted by some of the UK's finest distillers and handpicked by Phillip Schofield himself. Behind one of the doors awaits an extra surprise: Phillip Schofield's signature 'Schofe's Christmas Gin'; a fruity, warming gin encompassing festive flavours.
Price: £99.95
Where: Buy online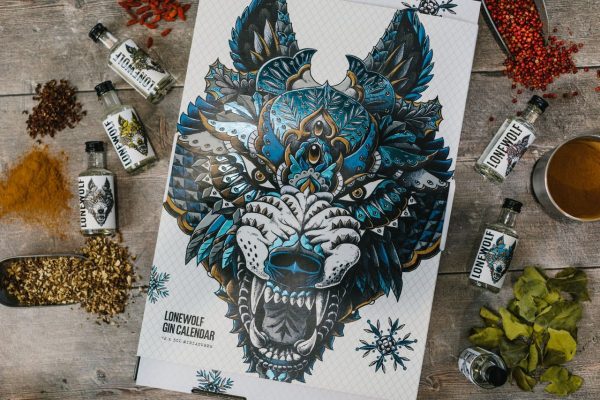 The Run-Down: Taking the classic advent calendar up infinite notches, The Twelve Gins of Christmas by BrewDog Distilling Co promises a veritable juniper-laden feast of botanicals, loaded with a host of new, surprise flavours. New gins for the calendar include: Cranachan (inspired by the classic Scottish dessert), and Christmas Spiced and Old Tom Gin (matured in sherry casks for 18 months for a naturally sweeter flavour).
Price: £49.95
Where: Order online
Picture Credit: Grant Anderson 
The Run-Down: The Cambridge Distillery Tasting Set is a 12 day advent calendar gin tasting experience. It includes a curated collection of 12 outstanding 5cl Cambridge Distillery gins, such as Truffle Gin, Lemon Verbena Gin, and even a Breakfast Gin (Lady Grey and Marmalade) – each created using the freshest of botanicals and the distillery's ground-breaking distillation methods. The selection is accompanied by a delicious serving suggestion for each gin, and a limited edition Cambridge Distillery gin glass.
Price: £99.99
Where: Buy online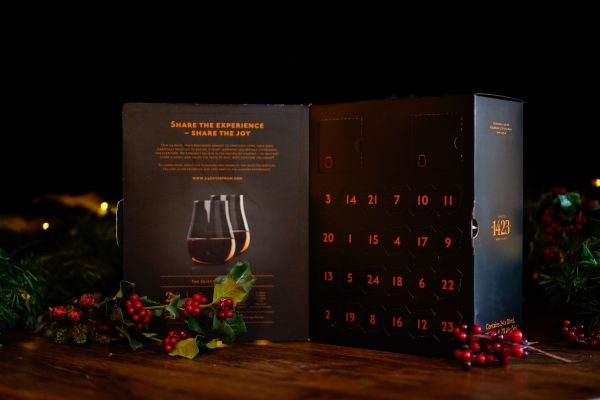 The Run-Down: Give the traditional count down to Christmas a twist with the 24 Days of Rum advent calendar from Skylark Spirits, a decadent, daily discovery of hand-selected premium and boutique rums hailing from 24 different countries across the globe housed in a stylish black and gold embossed box. Each day reveals a 20ml miniature bottle of premium rum.
Price: £79.95
Where: Buy online
The Run-Down: Beefwulf's advent calendar contains 24 distinctive beers from 24 top brewers, including Brewdog and Beavertown, alongside others from Belgium, the Netherlands, the US and more. This year Beerwulf has also gone the extra mile and added lots of great complimentary unboxing content. Every single advent calendar has the same order of beers, so Beerwulf has planned a month full of fun activities that relate to each daily offering.
Price: £61.99
Where: Buy online 
Best Booz-Free Advent Calendars 2020
The Run-Down: Countdown to Christmas a cuppa at a time with this keepsake Tea Advent Calendar, opulently dressed in art deco glamour. It stars 94 compostable individually wrapped teabags, spanning Whittard's best-loved black, green and white teas and fruit and herbal infusions. And there's even a little extra gift to start your journey.
Price: £60
Where: Buy here 
The Run-Down: 24 days of teapigs allows tea lovers to don their tea tasting hat and slurp their way through a new blend every morning in the run-up to the big day. teapigs has updated the design from last year, and there are different blends behind each door. Someone pop the kettle on, eh?
Price: £29.99
Where: Buy online 
The Run-Down: Start every morning of advent with a truly elevated cup of tea: behind every door you will find a luxury Mariage Frères' tea; from the fresh and fruity Marco Polo, to suitably seasonal varieties such as the Espirit De Noel, a festive and aromatic tea rich in Christmas spices, orange peel and vanilla. Mariage Frères' signature serves – such as its classic Earl Grey – is also ready to be discovered during your countdown to Christmas.
Price: £45
Where: Buy online 
The Run-Down: Beanies coffee advent calendar features 24 windows to open with different stick sachet combinations behind and 2 mystery flavour jars. Flavours include: Irish Cream, Cookie Dough, Ameretto Almond, Birthday Cake, and Mince Pie.
Price: £20
Where: Buy online