T​he ​World's Best Martini Challenge is heading back to the Big Smoke in January 2019 for its third annual competition, calling gin-makers from around the globe to submit their finest gin to be in with a chance of being crowned ​World's Best Martini 2019. But you don't have to wait until Jan to sample some lovely Martini concoctions, as The Martini Tour (running until 20th November 2018), allows you to visit participating bars and try their 'signature' martini created with the partnered gin brand.
Martini Tour 2018: The Run-Down
It's pretty simple really: loads of bars, plenty of cocktails (at £5 a pop, cheap cheap), and barrels of gin-fulled laughs. For anyone participating in the tour, make sure you share your favourite martini via social media using the hashtag #MartiniTour and @WBMChallenge.
The tour has some of the best bars in London participating, including ​Callooh Callay, Every Cloud, Reverend JW Simpson, The Cocktail Trading Company​​, and ​Quaglino's ​​to name but a few. The bars have partnered up with a flurry of beautiful gins that have put themselves forwards to be the base of the World's Best Martini. Each gin and bar team has created a signature martini which is available at the bar until the 20th November.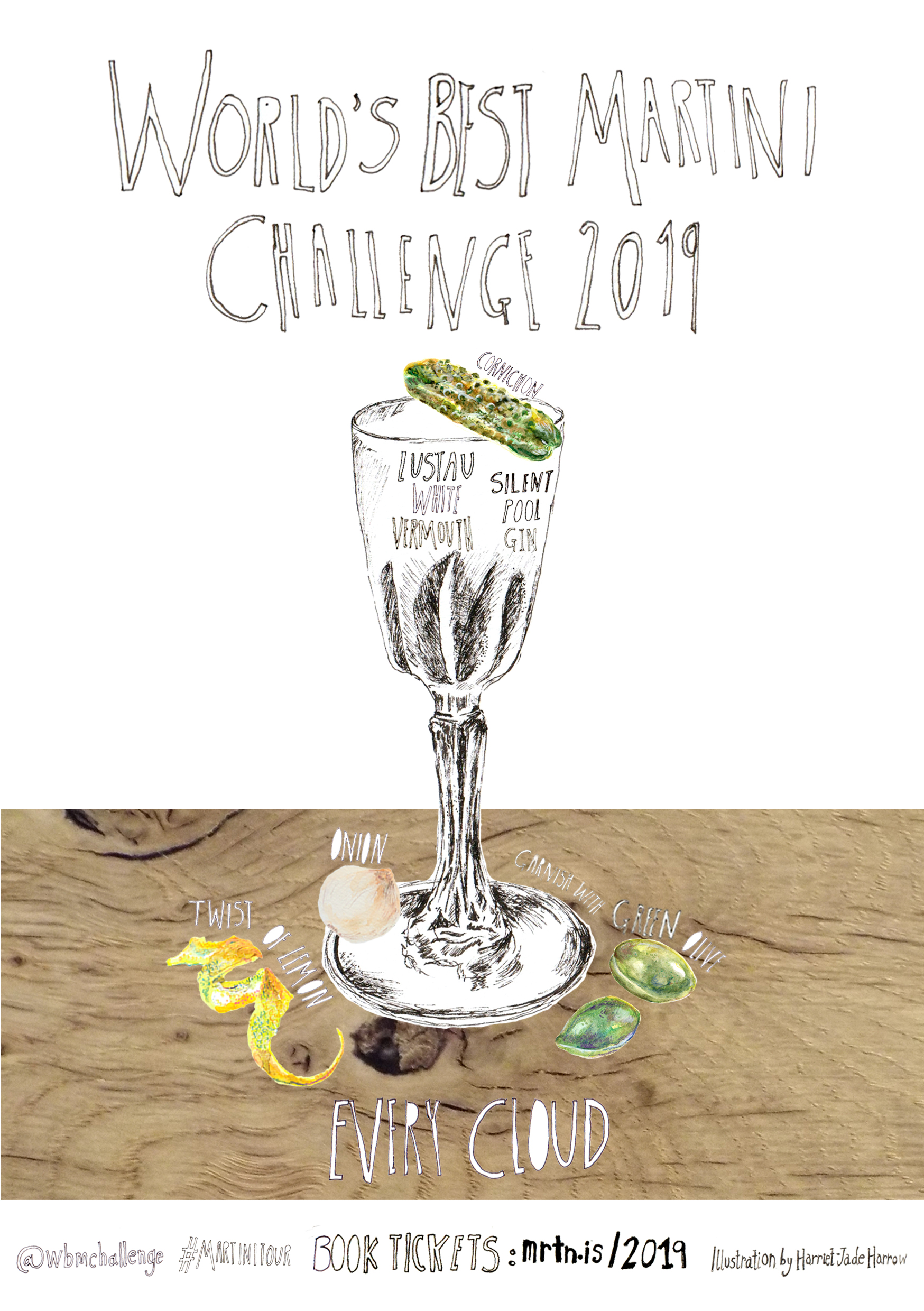 Participating gins include Fords Gin, Portobello Gin, Tarquin's Cornish Gin, Silent Pool and Marylebone Gin ​​to name but a few, as well as plenty more submissions that will be judged alongside the tour in independent tastings with founders of World's Best Martini Challenge, Gary and James.
The full list of bar and gin partnerships can be found on ​@WBMChallenge social pages. Make sure you tag and check in as you make your way around the tour.
Illustrations by Harriet-Jade Harrow