Premium Vodkas had always seemed a little ostentatious to me – after all, it's vodka right? The stuff you try and smother with pretty much anything to hide the taste. So why spend more on an expensive one when Lidl make such a cheap one? Well it turns out there are plenty of reasons. After an enlightening conversation with the creators of Sauvelle Vodka my eyes have been opened to just how complex this seemingly simple drink can be.
They start with French grain and after fermenting and distilling are left with the raw, neat alcohol. This needs to be diluted down to a less deadly level and this is where they weave their magic. The rate at which they blend with the cool, clear spring water if Gensac is positively glacial in comparison to the big mass manufacturers; "They dilute it down in a day, we do it over 3 months – it's expensive but it's worth it, our vodka is smooth – it doesn't burn". And it's true; even a thimbleful at room temperature slips down easily, no half closed eyes or shuddering, just a faint taste of vanilla and lovely warm sensation in my chest. As if this painstaking process was not enough they then introduce the drink to a bit of wood, smoothed out with special oak called Chene du Limousin which gives a touch of that buttery, vanilla taste that you find in pricey white wines.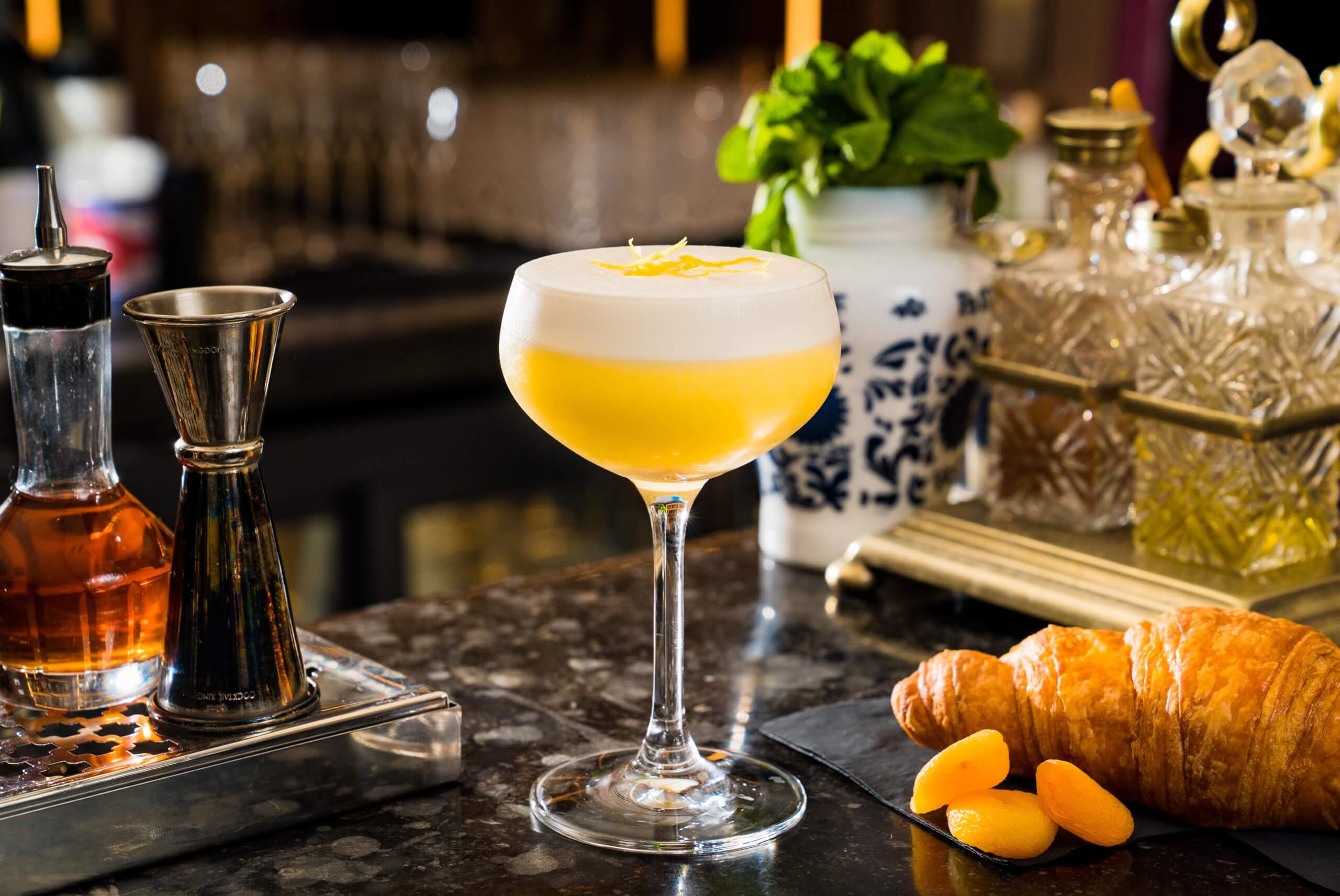 Such a masterfully made product deserves to be treated with respect so they have entrusted their brainchild to the some of the best barmen in London, tasking them with celebrating the drink and its roots in nature. First up is Henson's Bar in Mimi's Hotel Soho for the Spring Equinox. Around for one week only until 26th March (hurry!) they are serving up a list of 5 special drinks made specially for the event including an olive oil negroni, cold brew vodka tonic and – my star of the show – the l'Apricotine. This concoction is a sour with apricot brandy, Sauvelle Vodka and croissant syrup, possibly the greatest cocktail ingredient of all time.
If you don't make it down there in time then fear not – the baton travels across around the corner to 68 and Boston for the week of 16th April, culminating in Earth Day on the 22nd April. The planet has had a hard time of it recently so why not raise a glass of Sauvelle to celebrate Mother Nature and while away the afternoon cursing her orange faced, tiny fingered foes?
The festivities then culminate on Tuesday 19th June, a mere 2 days from the Summer Solstice where master mixologists will mesmerise with a night of vodka martini's at Milk and Honey. Here, with nothing to hide behind they will prove to you, as they did to me, that premium vodka is worth it and that that dusty bottle of Glen's in the back of the cupboard is best banished to the bin.
Mimi's Hotel Soho, 56-57 Frith St, Soho, London W1D 3JG