About Time: You Had All the Fun at The Four ThievesBy Tom Stevenson
This pub redefines fun. How often do you find yourself recounting a party, "Yeah it was really fun", but then you can't think of a single fun thing that happened? In reality, you all just got drunk and chatted about nothing. That is fun. I have nothing against that. But imagine if you could answer with:
"Yeah, I tried four types of gin, played beer pong and then did this crazy immersive riddle game for an hour. And then completed Time Crisis 2 and got a virtual motor racing driving licence and beat my PB lap time by 2 seconds before a table tennis tournament, pinball, a few Jager shots with the owners and a tour of a mini brewing facility."
In other words, I went to fun heaven. Let me break this down into three distinct sub-categories.
Fun
On Tuesday, there is a pub quiz. The pub quiz is hosted by a man called Boogaloo Stu who looks like a cross between Johnny Bravo and Denmark's second greatest Export after Carlsberg,
The Cartoons
. Surround sound speakers and a stellar inkjet printer address any customary pub quiz quibbles of "We can't hear" or "We can't see the picture its all fuzzy can we have a point anyway". And my my do you learn a thing or two about the world. I learned last week that a Toyota Prius is over four metres long and Roger Moore was born in 1927. He is so old.
Boogaloo Stu also hosts Boogaloo Stu's Big Bottomless Brunch on a Saturday morning, in which the game is Bee-I-En-Gee-Oh, bacon strips and bacon strips, coffee doses and mimosas. Ting tang walla walla bing bang.
Wednesday night is Comedy Night and The Four Thieves pulls in some big names. Comedians from Mock the Week, Live at the Apollo, The World Stands Up and all those E4 and BBC Three funnies make their way down to The Four Thieves. The venue is intimate enough to really get picked on as an audience member, I was made to sing Happy Birthday on stage…
Fun and Games
Every night, the upstairs games room is open. It's like walking into a playground, but instead of milk and biscuits there's beer and burgers. There are three ping pong tables and a foosball table. There is a big screen for Tekken and Rugby World Cup and as we prepare for the national side to exit at the group stage of a football, cricket and now a rugby world cup all inside 18 months I'd make your way down there soon before the Tories cut live sport.
No one has ever got past the rolling barrels level on Time Crisis II because your Mum only gave you £2 a day to spend at the bowling alley arcade of your Year 7 summer camp and the kid who had shown misleading co-ordination in the morning's tennis drills couldn't transfer his dexterity to pushing the reload peddle in time. Now that you get more than £10 a week pocket money, assuming you don't rent in London, you can happily spend £8 on completing Time Crisis. I did it last week. It turns out it's actually quite long and I'd only ever completed about 10% of it.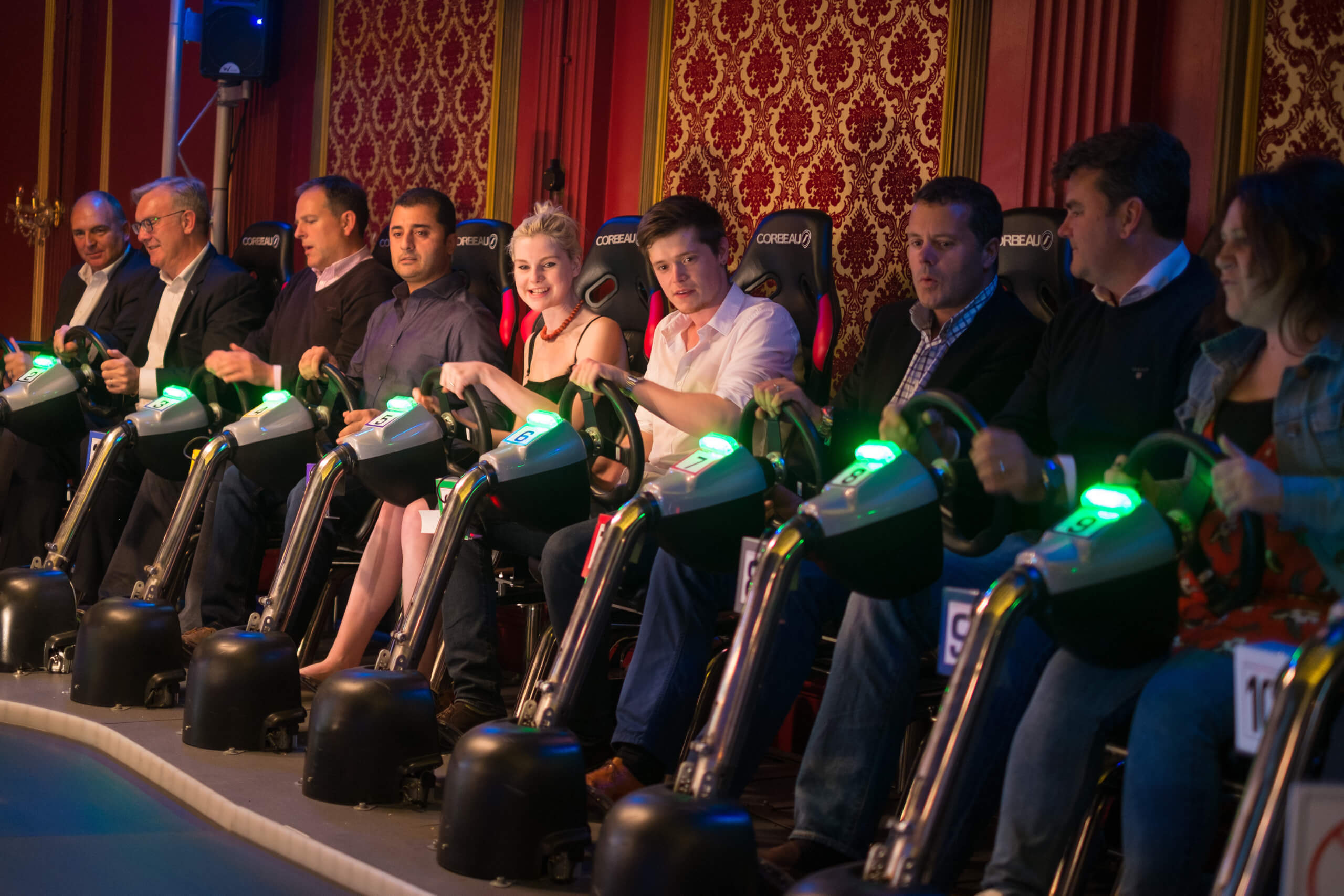 The real highlight is the Racing Bug Motorsport. You are seated in a racing chair with steering wheel and peddles. You purchase a driving licence which you scan in and your name appear of a leader board. The heroes amongst you will settle house-share room choices by 20 laps of this. Winner gets the biggest room. The more heroic amongst your will go on consecutive days for qualifying and the Grand Prix.
And finally, as if all this wasn't enough there's Lady Chastity's Reserve. This is an immersive gaming experience where your team must solve mysteries and riddles within the hour in a haunted room to win a fabled bottle of wine. Think Fort Boyard meets Crystal Maze set in Goosebumps. This is unlike anything you've ever done before. I couldn't recommend it more highly.
I'm reading a book currently called
Reality is Broken: Why Games Make Us Better and How They Can Change The World
. The headline is that games can cure diseases, boost self-confidence and keep our minds away from the trials and tribulations of every day life. Tetris can cure PTSD. Playing Call of Duty with your friends altogether can bring you closer together. Games are good for you. So drop down to The Four Thieves for your poison and your remedy.
Pst. I know you all clicked on The Cartoons link and also listened to Doo Dah.