About Time: You Discovered the Best Winter Digestif PairingsBy Angelica Malin
As we head into the winter months, it's time to turn to hearty comfort food to warm us up on a cold evening, something we will be doing more during lockdown 2.0.
So with many set to overindulge in heavy, hearty winter favourites, we have enlisted the help of drinks expert Rudi Carraro who has paired a range of delicious digestifs with some of the nation's favourite comfort foods.
The Lowdown: When it's cold, wet and generally a little miserable there's nothing more comforting than a delicious homemade pasta – especially one with loads of butter, cheese and cream. As one of the nation's most loved Italian dishes, a big bowl of Spaghetti Carbonara is perfectly paired with an authentic Italian Digestif – Amaro Montenegro.
A delicious bittersweet, original Italian liqueur blended from 40 different botanicals offers a mix of citrus and herbal flavours that cut through the creamy, rich sauce of a carbonara. However, the complex sweetness of the drink when enjoyed neat or over ice accentuates the sweet and salty pancetta.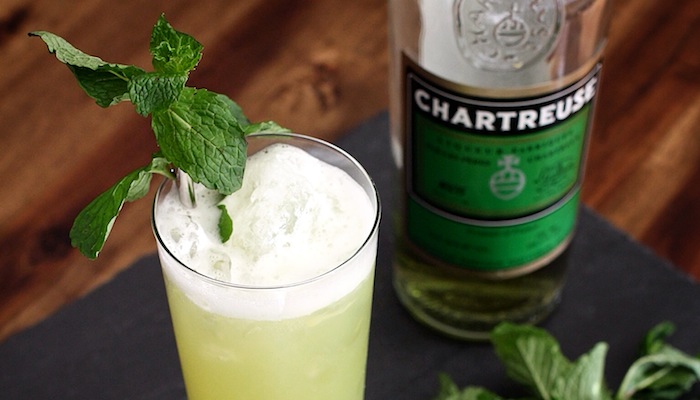 The Lowdown: The king of quick comfort food is the Welsh Rarebit, a decadent take on cheese on toast. There are a million recipes to make it, but generally, a good one involves good strong cheddar, sourdough toast and a bechamel sauce infused with ale, mustard and sometimes cayenne pepper and topped with Worcestershire sauce. It's delicious, but by god, is it filling – which means you need something clashing to cut through the richness of the dish, which brings me to Green Chartreuse.
Not an immediately obvious pairing, but a truly fantastic one when enjoyed straight after your meal – as the uniquely sweet and spicy herbal blend instantly perks you up and helps digestion like nothing else. It's fantastic stuff.
Photo Credit: Drink Straight Up
The Lowdown: Top of the list in the world of comfort food is a traditional Shepherd's Pie. Deliciously fatty lamb slow-cooked and topped with creamy mashed potato is hearty and deserves an equally robust drink to enjoy alongside.
My pick would be Brugal 1888, a delicious sipping rum that can be enjoyed neat, over ice or slightly warmed to release a rich buttery and fruity sweetness that comes from a lengthy maturation in Spanish oak sherry casks and perfectly balances against the intense savoury flavours of a Shepherd's Pie. Combined with a punch of alcohol on the nose and a smooth taste on the back of the pallet – it's the perfect accompaniment.
The Lowdown: Beef Bourguignon is a bonafide classic. Anything slow-cooked in wine is always going to be a winner. So why not stick with a theme and match it with a glass of fortified in the form of Graham's 10-Year-Old Tawny Port. Complementing the deep, often fruit, sometimes nutty flavours of the dish – the port mimics and adds to the enjoyment of the dish with its own subtly spices and figgy flavour profile.
What's more, adding a dash of the port to your Beef Bourguignon during the long, slow cooking process only serves to heighten the flavours and bring the dish alive. Trust me; you should try it.
The Lowdown: One of my favourite meals is the classic Risotto Milanese. This deliciously simple meal hits the spot every time and is made up of all my favourite ingredients: risotto, Parmigiano and white wine. I find I'm always looking for something smooth to finish it off with, and you can't go wrong with Vecchia Romagna Riserva Tre Botti.
The richness and intensity of the Brandy come to the fore and offers a multisensory experience as the flavours of the French oak casks add a deliciously earthy compliment to the simplicity of this dish.