About Time: You Discovered the Best New Bar Openings in LondonBy Iona Goulder
October: a time for cable knit jumpers, bowls of porridge and checking out new bar openings in the capital. Whether you want to discover a new gem in North London, or sip on Italian cocktails in Brixton, we've discovered the best new watering holes launching in London this month.
1. For Light and Dark Cocktails: Heads + Tails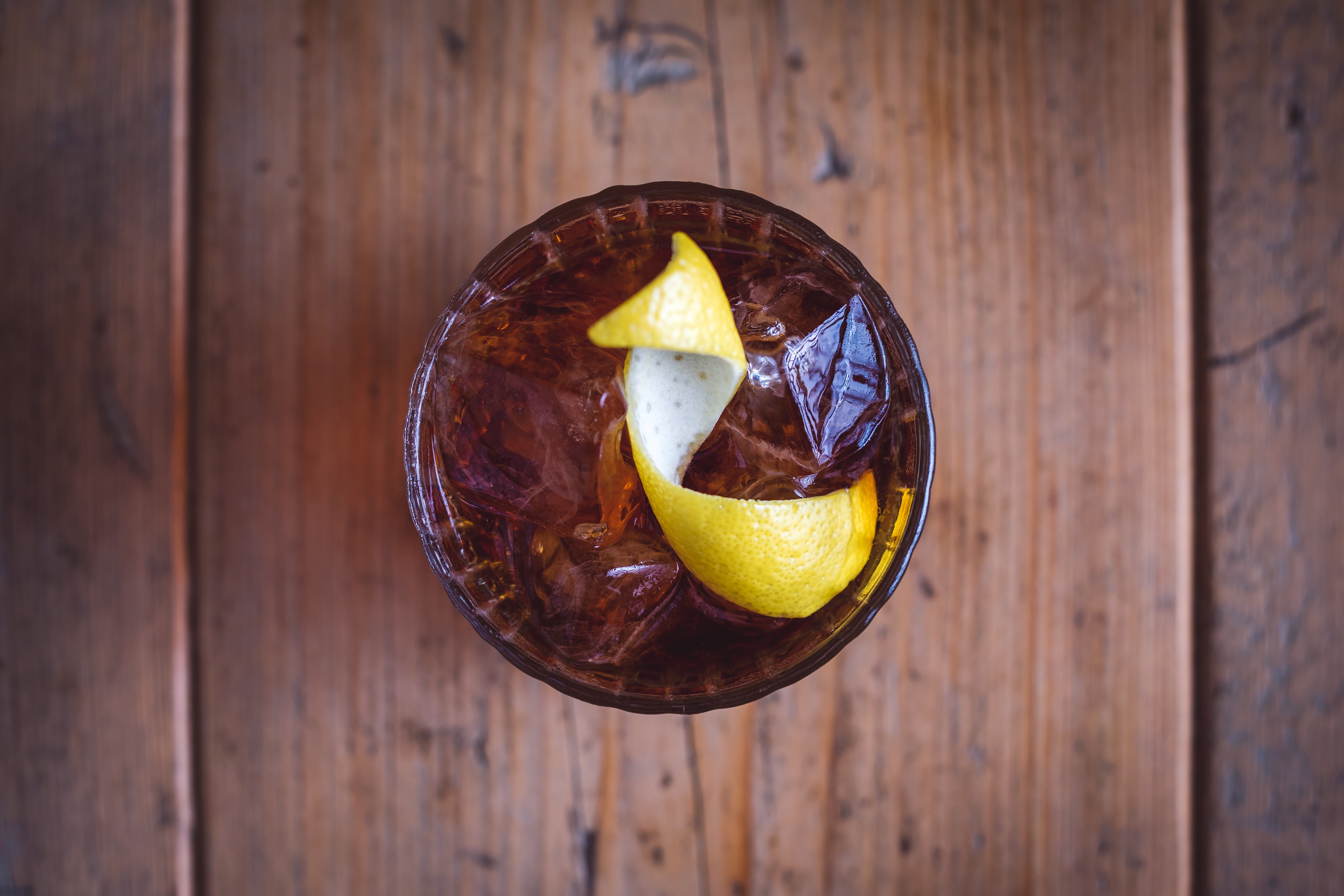 What: Launching later this month in West Hampstead, Heads + Tails is a new late-night cocktail bar from Will Partridge and Chris Dennis. As its name suggests, Heads + Tails will be a bar of contrasts, both in its beautiful design and its creative output; Heads, a bright airy bar serving light cocktails, gins, wines and aperitivo will be cleverly juxtaposed with Tails, a dark, atmospheric basement bar specialising in whiskies and rums.
Drink: The cocktail menu mimics the styling of the bar featuring primarily light and refreshing vodka and gin-based twists on classics and contemporary libations. The Dove blends pisco with Jasmine cordial – a combination of light yet tannic flavours with a refreshing sparkling wine finish. The Westside Spritz takes a classic aperitivo approach and introduces more bold flavours of mandarin and bergamot, and The House Pink Lemonade with Lillet Rose and homemade citrus sherbet is an enticing exponent of the lower-alcohol list. Downstairs, Tails will be serving short, bold-style offerings based mainly on bourbon, rum and scotch. The Twist of Fate plays homage to the Old Fashioned, using citrus oil and spices to help bring the bourbon to life, and The Dynasty melds together cognac and green tea with punchy herbal notes on the finish.
Where: Heads + Tails, 175 West End Lane, London, NW6 2LH
2. For Global Cocktails: Mrs Fogg's 
What: This autumn, Mr Fogg will meet his match as intrepid adventurer Mrs Fogg sails into East London to raise the bar at her Maritime Club and Distillery. Inspired by Aouda, the explorer Phileas Fogg's Indian wife, in Jules Verne's classic adventure novel, Around The World in 80 Days, Mrs Fogg's will serve up inventive cocktails and innovative dishes with a nod to her heritage and her nautical travels. 
Drink: The menu at Mrs Fogg's will evoke Aouda's memories of home, with all the flavours and fragrances of the Asian continent. Lush libations will include new discoveries such as: Ta-Ta's Margarita, a twist on a classic with turmeric-infused Cabrito Blanco tequila, Rinomato Americano Blanco, chili-infused honey, lime, starfruit and grapefruit tonic and A Mumbai Donkey, a mouthwatering mix of Cardamom-infused Russian Standard Vodka, pear, parsley and ginger beer.
Where: 37 Broadgate Circle, London EC2M 2QS
3. For Tea-Based Cocktails: Teatulia
What: A tea shop, cocktail bar and literary salon, Teatulia, is opening on October 15th in Covent Garden, and will be the first tea shop in London to have complete ownership of its provenance. Every leaf is hand-picked in the Teatulia garden in Tetulia, northern Bangladesh, a tea-growing region lying between the better known Indian regions of Assam and Darjeeling.
Drink: The signature tea will be the 'Bengal Builder's', a rich, dark and bold blend, served with milk, nearly as caffeinated as coffee for your morning cup. The rest of the tea menu will showcase the finest examples of organic single origin Green; Jasmine Green; Oolong; Ginger; and Lemongrass. Enrico Gonzato's drinks list for Teatulia will marry these teas within a sophisticated cocktail offering such as Builder's Bourbon with black tea, blackberries, sugar, fresh mint and bourbon; Lemongrass Mojito, a muddle of lemongrass tea, fresh mint, fresh lime, rum, light brown sugar, and club soda; and Chai Hot-Buttered Rum, a blend featuring chai tea, dark brown sugar, butter, honey, cinnamon, nutmeg and spiced rum.
Where: 36 Neal Street, London, WC2H 9PS
4. For Italian Cocktails: Cattivo 
What: Opening this month in Brixton, Cattivo will be an Italian bar and cocktail club from the team behind popular all-day Italian bars Martello Hall in Hackney and Canova Hall, also in Brixton. Cattivo will combine laid-back, Italian-inspired dining at street level, with a decadent below ground cocktail bar, hosting nightly entertainment.
Drink: Designed to complement the atmosphere of Cattivo's decadent below ground bar, cocktails have been developed to engage the senses, using a mix of concentrates, mists and infusions. Highlights from the list will include: Go Nuts – Zacapa rum, burnt brown sugar and walnut concentrate, served in a wood smoked glass over a big ice cube; Fifty Paces with Chase marmalade vodka, pear vodka, orange juice and Champagne; 901 featuring 901 tequila, Crème De Mure, blackberry and sage compote, fresh squeezed grapefruit juice and agave; and the Skinny Dennis with Brooklyn gin, barrel aged orange bitters, citrus mist, natural quinine tonic syrup and club soda.
Where: 207 Ferndale Road, Brixton, London SW9 8BE
5. For a Tropical Escape: The Parrot
What: Idris Elba has his fingers in many pies; the actor, DJ and producer along with twin brothers Lee and Nicky Caulfield, are set to open The Parrot, an intimate cocktail bar and live music venue within the iconic Waldorf Hilton. Expect a whole host of A-List surprises, from a hidden cocktail menu to regular, unannounced secret shows and an exclusive guest list.
Drink: Inspired by the tropical home of its namesake, The Parrot's menu will offer an inspired choice of cocktails, featuring premium and bespoke creations that offer customers the ultimate experience. The addition of vibrant and delicious small plates – created by The Waldorf's resident Executive Chef, Karl Richardson – perfectly encapsulates the theme of this tropical hideaway.
Where: The Waldorf Hilton, Aldwych, London WC2B 4DD