About Time: You Discovered the Best New Bar Openings in LondonBy Alicia Grimshaw
Some say you're never more than 100 meters away from a new bar opening in London. In all seriousness though, it's fantastic to see fresh places opening their doors in the capital, especially when they bring something new to the city. As we lead into the month of regular weekday drinking, we've rounded up the best new openings across London.
What: The Lower Third is a new neighbourhood bar and music venue in Soho. Expect world-class cocktails by renowned bartender Shannon Tebay and performances from a line-up of exciting artists.
Drink: Leading the bar's operations is Shannon Tebay, an experienced and globally celebrated bartender known for her work at acclaimed bar Death & Co in New York, and more recently at The American Bar at The Savoy hotel in London. Highlights include Hunky Dory, a smoky, boozy pear old fashioned combining Jack Daniels, Caol Ila Single Malt Scotch, Pear, Eucalyptus, Angostura Bitters, Absinthe; and One-Trick Pony, a refreshing, lightly-bitter, rhubarb spritz with Belsazar Rose Vermouth, Sipello Aperitivo, Rhubarb, Sparkling Wine, Seltzer.
Don't Miss: The Club Room – a larger-capacity music venue that serves a smaller selection of cocktails as well as beers and wines.
Where: The Lower Third, 26 Denmark Street, London WC2H 8NH
What: The team behind beloved London cocktails bars Swift Soho and Swift Shoreditch have set up shop in Borough with its latest opening. 
Drink: Swift Borough reflects the unique neighbourhood, partnering with Borough Market's stellar community of stallholders to spotlight seasonal produce on a monthly basis. Much like its sister sites, the cocktail menu features a selection of deliciously different cocktails such as: Pirouette (Vodka, amber vermouth, cascara, coffee eau-de-vie); Monaco (Cognac, Jamaican rum, Campari, banane, demerara); and Picadura (Tequila, blossom honey, lemon, yellow Chartreuse).
Don't Miss: The classic-inspired aperitivo drinks.
Where: 66 Borough High St, London SE1 1XF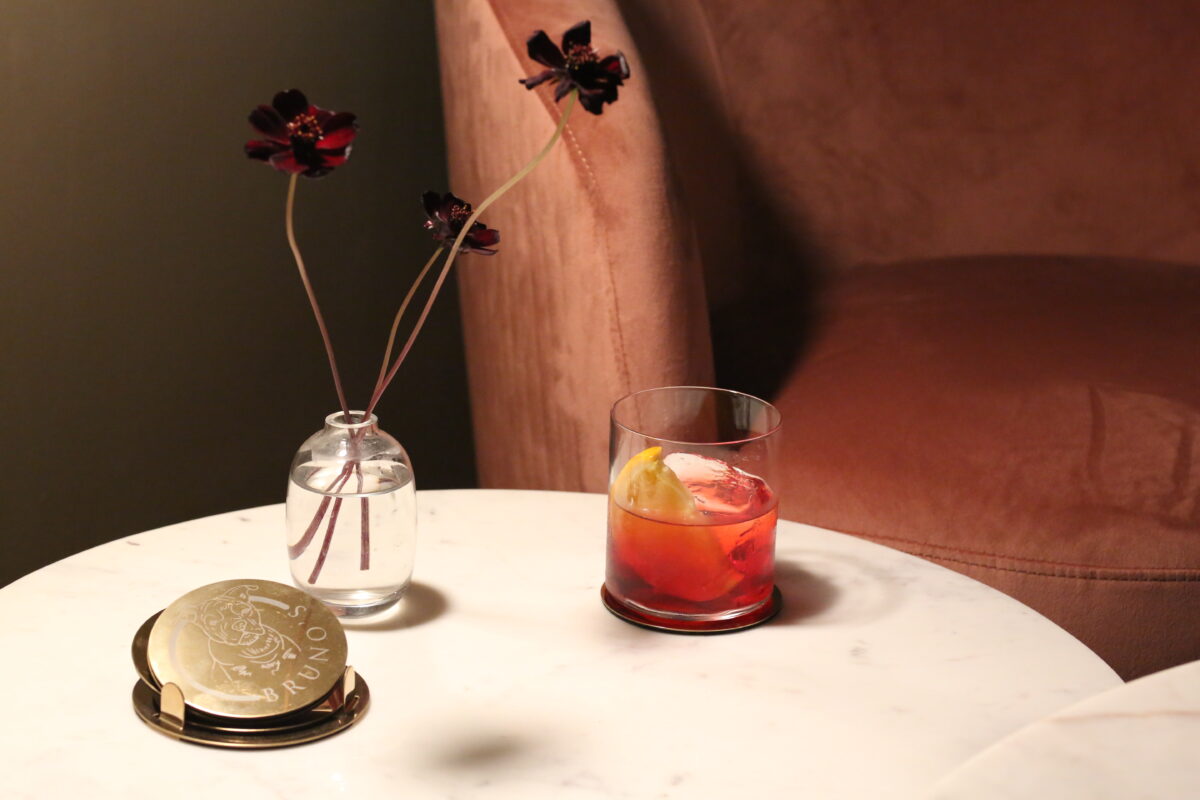 What: Inspired by London and New York's finest drinking dens, Bruno's is housed in a newly renovated barge beside its popular waterside dining room, Caravel. The canal-side bar is an ode to the founder's Fin and Lorcan Spiteri's fondest memories, serving up playful twists on classic drinks alongside a menu of nostalgic snacks which nod affectionately to the brothers' food-fuelled childhoods.
Drink: The drinks menu features an extensive selection of fresh and familiar serves including The Peach Drop, a blend of vodka, lemon juice, peach syrup, eggs white and burnt sugar and the Cookout, a smoky concoction combining mescal, barbecued lemon juice and orgeat alongside a succinct wine list largely sourced from Uncharted, known for their natural produce.
Don't Miss: The Hot Buttered Rum featuring spiced rum, butter, hot water, and cinnamon.
Where: 172 Shepherdess Walk, London N1 7JL
What: From the team behind Sucre, comes a new cocktail bar, Alma. Led by Tony Pescatori, previously at The Nightjar, Alma offers a progressive drinks menu, soundtracked to the rhythms of disco, funk and soul, played on wax, five nights a week.
Drink: Showcasing the forgotten flavours and ingredients that span the globe, cocktails include; The Palm made up of Ciroc Vodka, Fresh Date and Mango Juice, Clay composed of Chivas Mizunara Whisky, Osmanthus Tea, Umeboshi Preserved plum, and Kunama consisting of Trois Rivières Agricole Rum, Cold Brew Coffee and Ethiopian Korekima spice.
Don't Miss: The bar snacks – cheese and onion empanadas, mini stone bass tostadas, pork belly and spiced pineapple sandwiches.
Where: 47 Great Marlborough Street, London, W1F 7JP
What: Corinthia London has teamed up with acclaimed bartender Salvatore Calabrese aka 'The Maestro' for its new bar, Velvet. Under Calabrese and experienced bar manager Christian Maspes, Velvet brings back the theatre to cocktail making, delighting guests with craft and passion in what Calabrese terms "the music of the shake".
Drink: The cocktails balance references to a bygone era with a modern approach to mixology, and subtle, personal twists from Calabrese. A selection of his much-loved creations feature, such as the Breakfast Martini and Spicy Fifty, alongside a range of non-alcoholic options and a menu of small plates.
Don't Miss: The truffled Croque Monsieur. Cocktails and comfort food? Sign us up.
Where: Corinthia London, Whitehall Place, London SW1A 2BD