Enjoy a G&T? Fancy learning about the art of gin? Big gin fan? If you answered yes to at least two of those questions – get down to the Fever-Tree Gin School. With so many delicious liquids to learn from and every student having a different favourite, Fever-Tree will be distilling their expertise to create an education in flavour that caters to all tastes. Here's the all important details:
Fever-Tree Gin School: The Classes
The Fever-Tree Gin School is an immersive tasting, crafting and distilling experience unlike any other. The focus of the class is less on taking notes and more about tasting notes, as guests channel their inner gindistiller to create a liquid that is totally unique to their flavour preferences.
The hour-long evening gets underway with a free welcome Gin & Fever-Tree cocktail and a brief gin-troduction to the brand and its range of mixers. After wetting their whistle guests will discover all there is to know about the wonderful world of gin and the different botanicals that give each one its own unique taste and character. Then, tasting turns to choosing, as guests are invited to select the ingredients that suit their palette and preferences, to create their own 500ml bottle of gin. This personalised gin signifies graduation and as a grade-A student, guests will receive a number of free goodies to take away with them.
Fever-Tree Gin School: When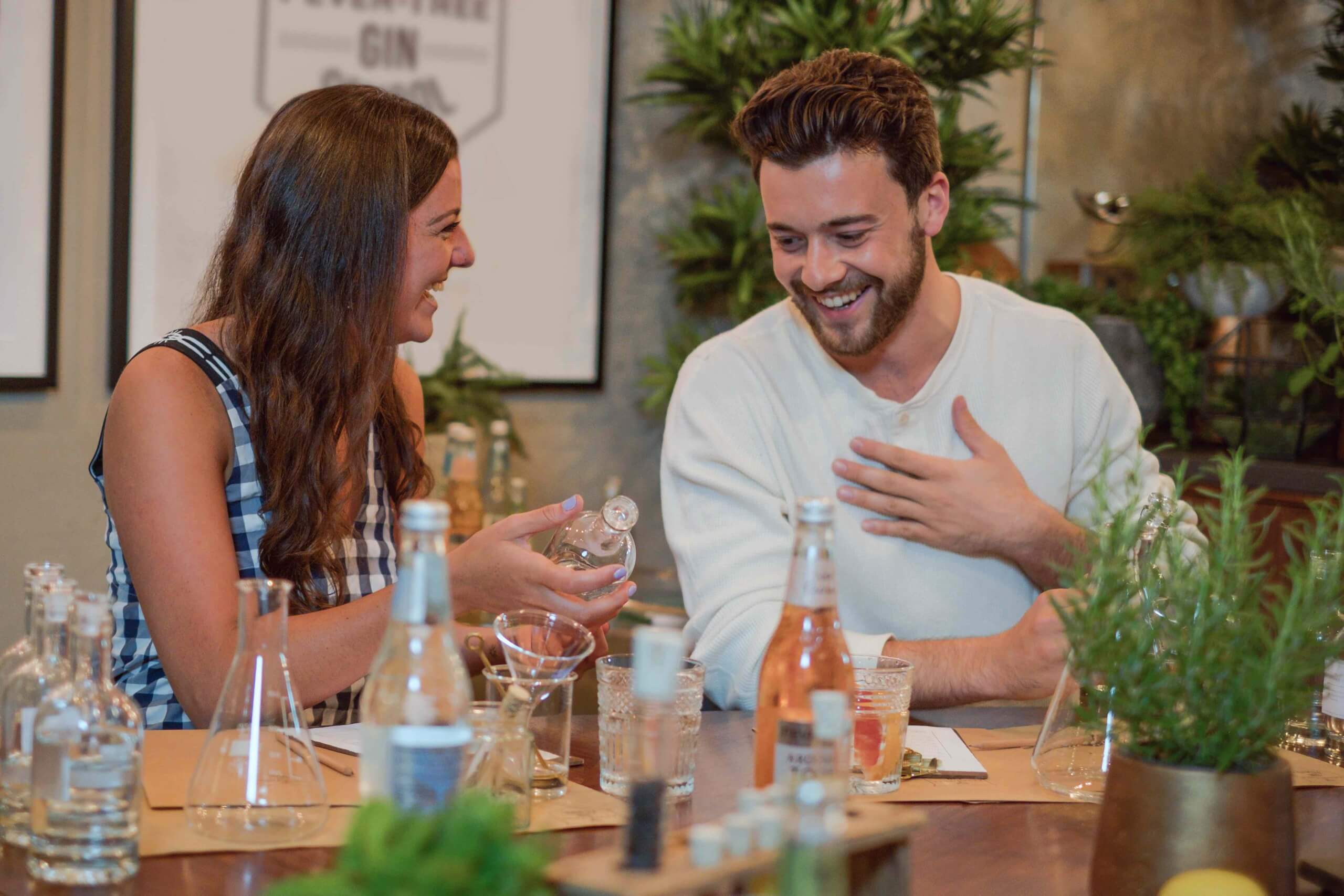 The immersive flavour discovery will begin from 23rd August and continue for six weeks, in true celebration of the nation's summer love affair with the mighty G&T. After the class, guests are invited to extend the G&T themed fun with a walk up the road to the Fever-Tree airstream at St. Pancras Renaissance hotel – the perfect location to test out their newfound expertise.
Fever-Tree Gin School: The Details
Dates: Six week period from the 23rd of August (available Wednesday – Saturday) two sittings each day (6:30pm and 8:30pm).
Location: Drake and Morgan, King's Cross, London
Price: £45
Tickets: Buy yours here .