London bars are masters of illusion. When in pursuit of a cold libation, sipping sorcerers will leave you in suspense, with improvisations and intrepid voyages through wardrobes. Brogue wearers and chicken wing guzzlers may well be snooty about the speakeasy fad, but we are excited. The sheer number of opportunities to be fully immersed in the capital's cocktail culture is utterly overwhelming.
So turn on your out-out-office, and massage your liver, the time is nigh to challenge the way you drink. Here's how to get an education in drinking:
1. For One Week Only: Seven Days of Gin at GAUCHO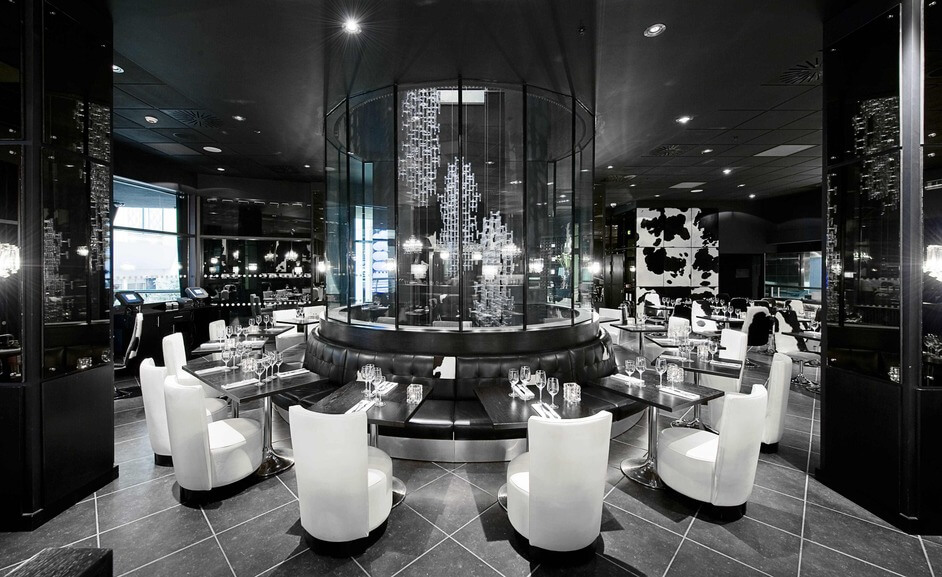 What: The kind souls at Gaucho have noted that tube dwelling, sniffling Londoners need a little bolstering now the clocks have rolled back. They have compiled a weeks worth of tastings, masterclasses and dinners to showcase the London-centric spirit: Gin. With a different event each and every night, there is something to satiate everyone's palette and purse strings. Here are our favourites:
#1 Martini Masterclass: Gaucho Piccadilly
What: Tim Homewood, usually clad in a green velvet jacket, Brand Ambassador to one of the most zingy gins on the market, Tanqueray No. 10, will guide you through the magic of Martinis. Tim is likely to have tips for those who love their Martinis bone dry, as well as a few suggestions for something zesty and a touch less brain boggling.
When: Monday 27th October (6:30-8:3opm) at Gaucho Piccadilly
#2 Gin vs Vodka: Gaucho Piccadilly 
What: Come hump day Chiswick's newest resident, Sipsmith, is offering a complimentary booze experience. They will be pitting the big boys in the white spirits world  GIN and VODKA against each other. Who knows the result? But it might just be explosive.
When: Wednesday 29th October (7-9pm) at Gaucho Piccadilly
Where: 25 Swallow Street, W1B 4QR
2. Bloody Mary Station: Q-Grill Camden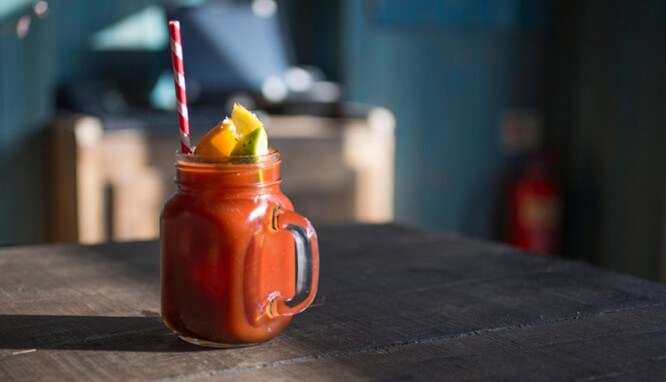 What: Two ibuprofen in the mix with a Berocca is often the cure of a thick head, come Sunday. Yet Q-Grill have hatched an alternative plan. For your amusement they have set up a Bloody Mary station of creation. So splash in a little vodka, stir in some Tabasco, shake and garnish with a pickled onion. A big kids Pick & Mix, which will delay the hangover, and leave you just enough time to do your washing.
Where: 29-33 Chalk Farm Road, NW1 8AJ
3. Alcoholic Hot Chocolates: Le Chalet, Selfridges
What: If you decide to hit Oxford Street in pursuit of Christmas gifts, succumbing to  full bodily engulfment by  the hordes, head to the sanctuary of Q-Grill's pop up on Selfridges rooftop. Gone is the notion that rooftops are a summertime fling, as Le Chalet  hunkers down for winter. This alpine retreat is serving up delectable hot chocolate cocktails. Try the 'Double Choc' (Courvoisier Exclusif, White Chocolate and Hot Chocolate), which will immunise you against the 'shopping shakes'.
Where: Selfridges Rooftop, 400 Oxford Street, W1A 1AB
4. Make Your Own Cocktails: BYOC Camden
What: Dive into the newest recruit in a string of  BYOC 1920s speakeasies. A bring-your-own, where you wont have to hide your plonk behind the sofa, to fend off house party guzzlers. Beg or borrow  (because we can't condone stealing) your favourite spirit and pay 25 smackers at the door.  Take a seat around the casino-style table, circling the bar and watch the mixologists use your spirit as a base for their concoctions- this is our type of gambling.
Try: The cocktails are divine, and owe a lot to the house steeped cocktail bitters and the plethora of freshly squeezed juices. Go notebook in hand and scribble down everything you need in order to recreate your favourite tipples at home.
Where: 11-13 Basement, Camden High Street, NW1 7JE
5. The Tequila Master: Tequila + Mezcal Fest
What: Those still wincing at the sunlight and grimacing at the bar receipts, after their last tequila slammer filled evening, need to give tequila another chance. On the 22nd- 23rd November the Tequila and Mezcal Fest promises to break the maraca and sombrero cliché. Instead of salt and lime, there will be masterclasses and food matches, in the mix with Mexican style partying.  For one weekend only propel yourself  into the warmer climes of  Mexico and it's truly vibrant culture.
Tickets: Tickets allow you free reign on sampling, masterclasses and entertainment @ £15 are available here.
6. Wine Lovers: Wine C4R Boot 
What: Wine Car Boot provides you with the perfect opportunity to sample your way through the grape-based offerings, of London's best independent wine shops. Wine buff Ruth Spivey has put together this endearingly unstuffy car park concept, enticing Londoners away from buying end of aisle bottles of plonk. All that remains is to book Friday afternoon off work.
Where: 2pm-10pm, 28th November: Old Spitalfields Market, E1 6EA, tickets, £10 (including 5 samples, a tasting glass + wine bottle carrier)are available here.
7. Make it at Home: Self-Sorcery
We are on a mission: To inspire you to buy a couple of basics and get mixing at home. For the same price as one, maybe two cocktails at your local, you can scoop a tranquillity stash that will last all month long- dependent on your guzzling capacity.
To please the crowd, opt for the trusty Mojito. So get some sugar syrup and use our cheats guide:
(For 4)
4 Limes 
200ml Dark Rum 
100ml Sugar Syrup 
A Bag of Mint
Soda Water (Lemonade if you like it sweeter)
Ice/ Crushed Ice
To speed things up, roll the limes firmly on a work surface (it makes them easier to juice), cut them in half + juice them into a jug. Cut each of the lime halves into three + add to the jug.
Grab four high-ball (tall glasses) and add 25ml of sugar syrup and a generous handful of mint (to taste) to each. Use the end of a wooden spoon to pound the mint + start releasing the flavour.
Pour 50ml of Rum into each glasses, a generous slug of the lime juice + limes. Give a good stir, add a handful of ice + top up with soda water- and relax!