About Tea Time: 5 of the Best Oolong TeasBy Sam Holder
You've seen it lurking on the menu at the authentic Chinese restaurant. You've noticed it on the chalkboard at that new hipster cafe. Perhaps you've heard your favourite health food blogger praising its digestive merits. But what on earth is Oolong tea?

While most of us have tried black teas, green teas and a whole range of fruit 'tisanes' (add that word to your mental dictionary), exotic oolong has never quite infused its way into the British teacup. But here's the secret, if 'better black tea' is the perfect introduction to the loose-leaf religion, then Oolong is the mind-blowing revelation that turns you into a true believer.
Incredibly perfumed, complex and varied – oolongs are the rockstars of the tea world. Some command astronomical prices; leaves from the ultra-rare and highly prized original 'Da Hong Pao' (Big Red Robe) bushes cost almost £10,000 per pot. Legend has it that President Nixon almost caused a storm in a teacup when he seemed unimpressed with the 200g gifted to him by Chairman Mao. It was half of China's entire harvest.
Technically oolong is somewhere between a green and a black tea. Even more technically, a black tea has undergone full oxidisation, while a green tea is barely oxidised – oolongs can be at any stage in between. From the heavily oxidised 'Rock Oolongs' of the Wuyi province in China, which supposedly taste like, erm, rock, to the intensely tropical and floral lightly oxidised 'High Mountain Oolongs', there are enough varieties to keep even a seasoned tea-addict hooked for life.
If you're a creative type, then you're in luck – oolongs are the perfect tea for experimenting with. Changing the amount of leaf, the temperature or oo-long you brew it for, can create a vastly different cuppa. You'll notice that certain oolongs have recommended times and temperatures, but don't let that put you off – they're just recommendations.
As a general rule of thumb, pouring boiling water in a cold mug drops the temperature to around 90c. Wait another 2 or 3 minutes and it should be down to 80c. (If you're feeling fancy you can buy a temperature-controlled kettle, or even a £3 food thermometer does the trick).
The price of oolong teas may be steep compared with other types, but almost all are suitable for multiple infusions – some get more than five cups from the same teaspoon of leaves. So really, there's no excuse not to see what the fuss is about.
Here are 5 outstanding oolongs to get you started (no milk or sugar needed):
1. High Mountain Oolong, Postcard Teas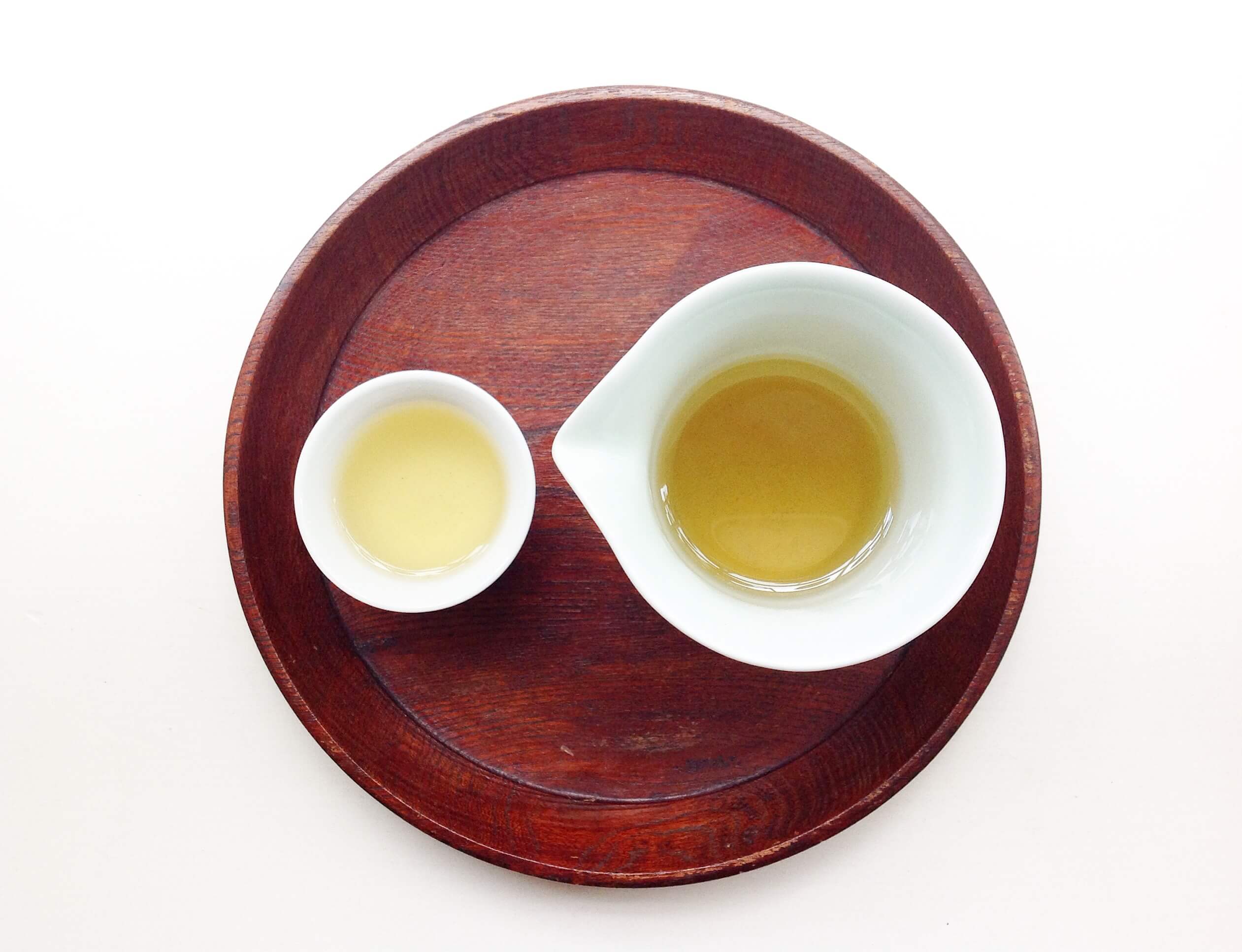 Like sunbathing on a tropical island – with a teacup in hand. This is why you need loose-leaf tea in your life.
The Lowdown: This really is a truly delicious oolong. Heavenly tropical fruits balance out into a banana-bread like flavour. If you're thinking about taking a dip into the vast ocean of oolong, this should be your first port of call. It's another superb offering from London's Postcard Teas and although it might seem expensive, you can get at least five mouth-watering infusions from every pot. A superstar tea.
Flavours: Tropical fruits (think coconuts, pineapples, mango).
Country of origin: Taiwan
How to brew: 2 teaspoons per cup, 90 degree water, 2 mins. Suitable for multiple infusions with shorter times, of around 45 seconds.
Price: £14.95 for 50g, Postcard Teas (Remember from 2 teaspoons, you can get at least 5 cups with multiple infusions)
Soothing, sweet honey and cinnamon flavours at an incredible price.
The Lowdown: 'Red Buffalo' is always a hit with new tea drinkers. As a heavily oxidised oolong, it's not too dissimilar to a black tea, but is far sweeter and creamier – making it a great breakfast cuppa. It's perfect if you're easily distracted (or just terrible with timing), as it doesn't get bitter when over-brewed. It's rich and smooth. Vietnamese teas are fairly rare in the UK and Hatvala supplies directly from the country. At this price, there's really no reason to not try it.
Flavours: Honey with a hint of cinnamon
Country of origin: Vietnam
How to brew: 1 teaspoons per cup, 90 degree water, 2 mins. Suitable for another infusion for a similar amount of time.
Price: £3.50 for 50g, Hatvala
One of China's famous 'rock oolongs', with an astounding, complex dark chocolate aftertaste.
The Lowdown: What do rocks taste like? I'm not sure, but tea experts say the rocky cliffs in the Wuyi region give the highly prized 'rock oolongs' their special depth and flavour. Just like a fine wine's 'terroir', the unique mineral-rich soil contributes to their indescribable taste – you just have to try it to understand. This rare 'Iron Monk' (Tie Luo Han) variety has a lovely, warm, roasted flavour that builds into a deep and complex aftertaste of dark chocolate and dried fruits. It's from Mei Leaf, a teahouse based in the heart of Camden, with a host of different oolongs to try by the pot.
Flavours: Rich and roasted, dark chocolate
Country of origin: China
How to brew: 1 teaspoons per cup, 90 degree water, 2 mins. Suitable for many further infusions for a shorter amount of time.
Price: £12.95 for 30g, Mei Leaf
4. Jiu Jiu Jiu (999) Tieguanyin, Wan Ling Tea House
Intensely floral, an excellent example of one of the most famous types of oolong
The Lowdown: Tieguanyin is renowned for it's incredible floral aroma. It actually smells better than most flowers. Heck, it even smells better than most perfumes. (Perhaps one day they'll make an Eau De Tieguanyin.) It also tastes amazing, with a perfect sweet/sour flavour. For many, Tieguanyin is the cup that opens their eyes to the possibilities that great tea offers. It's a great tea to play around with and really benefits from using as much leaf as possible to ramp up those unbelievable aromas. Wan Ling Tea House is based in Dorset and specialises in Oolongs, with a sister branch in Shanghai.
Flavours: Floral, sweet and crisp
Country of origin: China
How to brew: 2 teaspoons per cup (or as much as you're willing to use), 90 degree water, lots of short infusions of around 45 seconds will reveal different flavours. My favourite is the 3rd infusion.
Price: £16 for 56g, Wan Ling Tea House
5. Kyoto Oolong 2016, Lalani & Co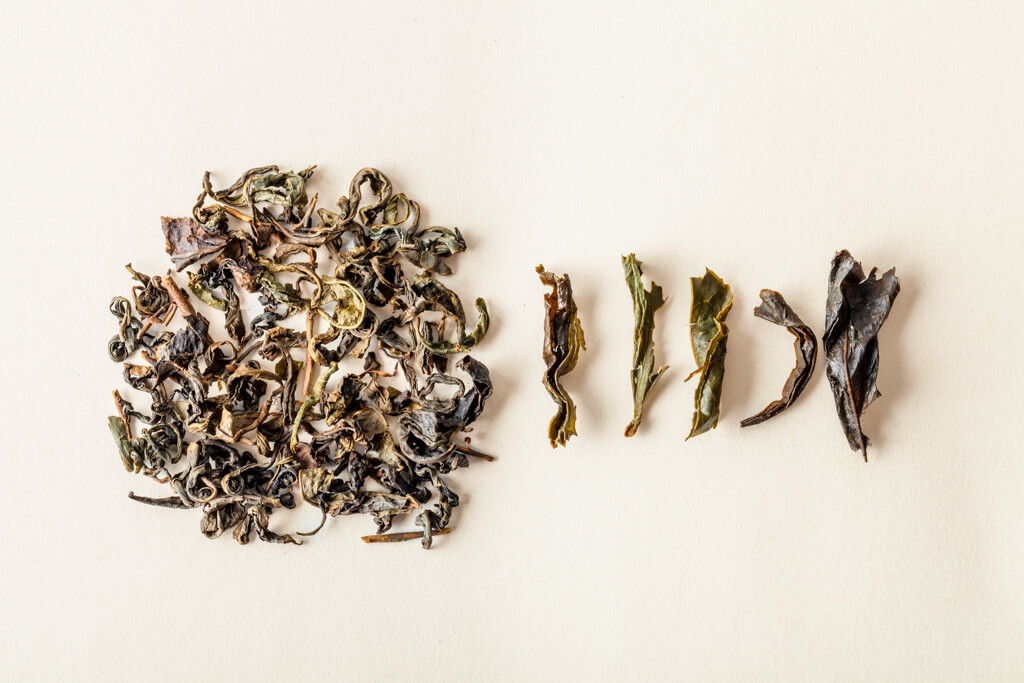 An oolong from Japan!  A real rarity with unusual and delicious biscuit and apricot flavours.
The Lowdown: Japan produces excellent tea, but generally oolongs just ain't their thing. This rarity comes from Lalani & Co, a high-end London based company that offers 'single batch' teas. That means from specific bushes within a specific tea garden at a specific time of year! What's important though is how it tastes – and this is a cracker. A lovely biscuity base changes in your mouth to a fruity apricot finish. It's well balanced, not too sweet and interesting enough to keep you coming back.
Flavours: Biscuits and apricot
Country of origin: Japan
How to brew: 2 teaspoons per cup, 70 degree water, 3 mins. Suitable for multiple infusions.
Price: £31 for 100g, Lalani & Co
The Best of the Rest:
Shui Xian, Green Tea Guru: Another excellent 'rock oolong' at a reasonable price. Deep, roasted flavours. £9.50 for 50g.
Li Shan, Jing: A gloriously creamy and fruity high mountain oolong from Taiwan. £33 for 50g.
Purple Oolong, What-Cha: A very unusual and rare oolong made from purple tea. Fruity and with a real tang. £6 for 50g.
Honey Orchid, Good and Proper Tea: Floral, nutty, roasted peach flavour. Delicious. £12 for 25g.