It's about time you discovered some amazing ways to drink bitters.
First, let's go back to the start… Perhaps all business partnerships should start with a shared appreciation of vintage champagne. At the finals of a cocktail competition on a cruise liner, Alex Hanck and Stephan Berg bonded over a bottle of the ship's subsidised Vintage Dom Perignon. Stephan, a devoted collector of ancient cocktail books, and Alex, a graphic designer turned mixologist, saw an opportunity: to bring back the cocktail bitters of old.
In 2006 they took a punt on their dream and launched The Bitter Truth. Alex and Stephan's vision to reintroduce the superior cocktail bitters of old, is now a globally respected brand. I have to admit before I met Alex, I thought that bitters were the grease stained bottles that lurk around at the back of bars and drinks cabinets – I am pleased to say that I was wrong. By steeping botanicals in strong liquor, The Bitter Truth are concocting a marvellous array of flavours.
As one of the crucial ingredients in the London cocktail craze, bitters are being noticed. But don't let the mixologists have all the fun, it is time to experiment with bitters. Think of bitters as salt and pepper – all good drinks should have just a dash or two. Here's how to drink bitters in style, in London:
1. On a Plane

– ways to drink bitters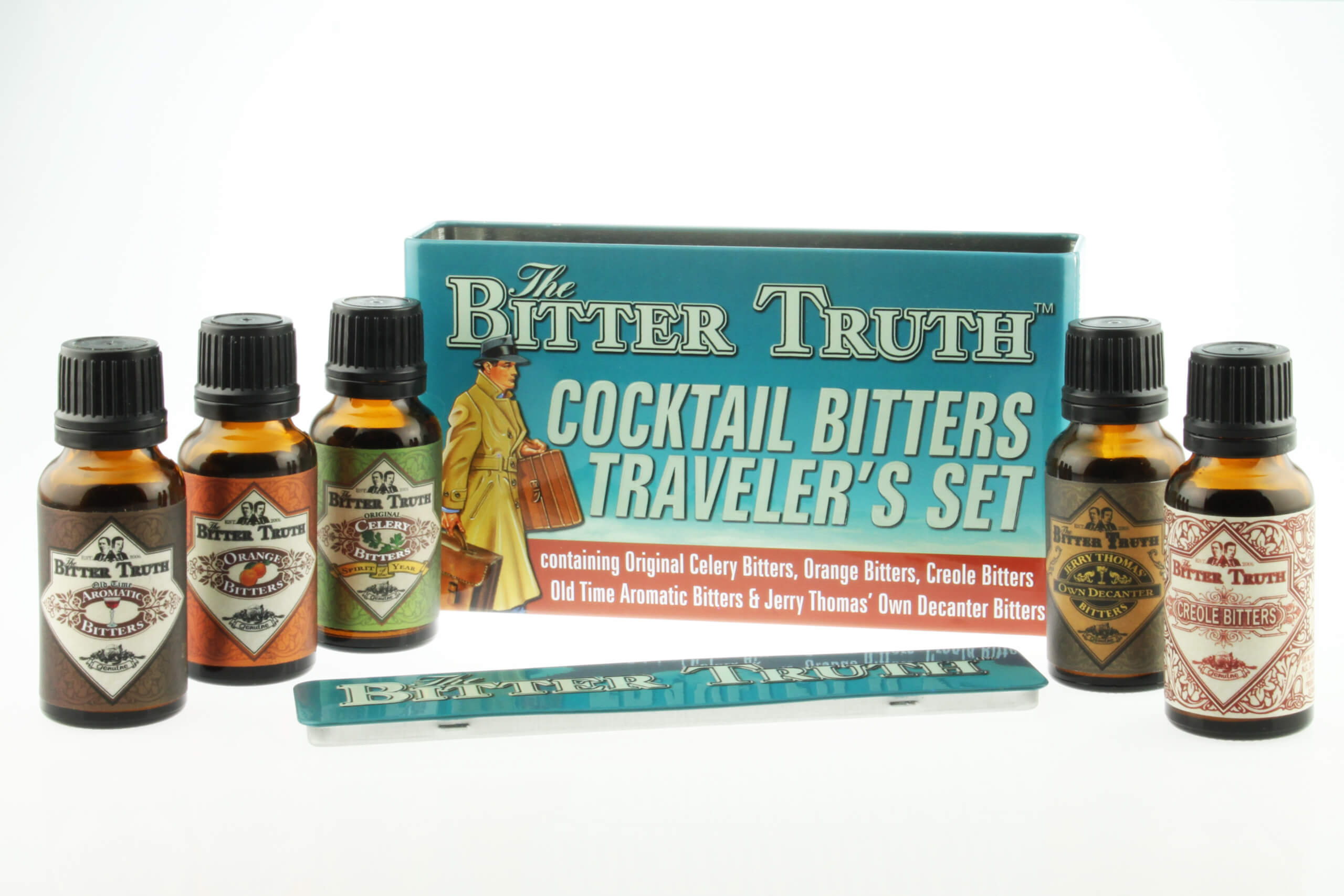 We are in completely smitten with the Bitter Truth's 'Cocktail Bitters Traveller's Set' – all of the most popular Bitter Truth flavours in 5 petite bottles, one of the great easy ways to drink bitters. These pocket sized little wonders not only pass seamlessly through airport security, but also allow you to concoct copious classic combinations.
The idea: Start by adding a subtle splash of the Orange, or the unforgettable Celery Bitters to your G&T. The soft spice of the Old Time Aromatic, or The Jerry Thomas Bitters, with rum and a little ginger ale, is a refreshingly rich mix. If you are feeling a bit more adventurous, the aniseed laden Creole bitters, will add a pink tinge and a lot of punch to a Caipirinha.
2. In a G&T  – ways to drink bitters
There is one tiny issue with the Traveller's Set – it is missing The Bitter Truth's Tonic Bitters. Infused with grapefruit, Sicilian lemon, lime and Seville oranges, the bitters is an addictive citrus explosion.
The idea: Add a couple of dashes to your Gin or Vodka, top up with a splash of tonic and a slice of lime and you will never look back. But be warned, you may end up carrying a bottle around in your handbag, for sneaky G&T perfection wherever you are.
3. In a Cup of Tea

ways to drink bitters
Fact: You can't go wrong with a good old cup of tea. But try splashing a bit of Mozart Chocolate Bitters to your brew.  The bitters are packed with rich cocoa and a little spice, macerated in sugar cane distillate. Particularly rich and lovely in a pot of Earl Grey mixed with English Breakfast tea.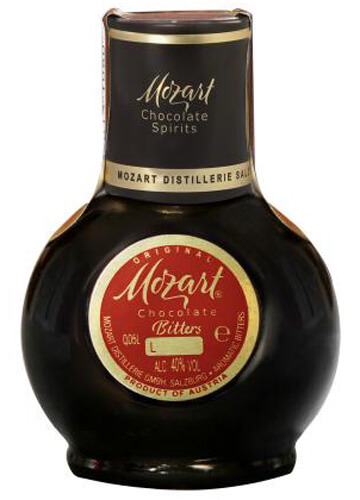 4. Out and About 

– ways to drink bitters
If you want to nip out for a bit of light refreshment, you should look no further than the Portobello Star in Nottinghill. These guys are mixing up the finest ingredients: Abbott's Bitters, with Jim Beam Rye Whiskey, Noilly Pratt Original Dry Vermouth and Carpano Antica Formula Vermouth.This 'sophisticated intoxication' is guaranteed to hit the spot every time.
5. On a Hangover

– ways to drink bitters
Of course we would never condone excessive drinking, but if you do happen to get a little carried away at The Star, revive yourself with 'Lemon, Lime and Angostura Bitters'. Nearly half of all Aussies knock-back this refreshing drink beverage and we can't help thinking they've got it sussed.
The idea: Simply add five drops of Angustora Bitters to ice, finish with a generous splash of lime cordial and top up with bitter lemon. Sip this sugary solution, with a packet of salty crisps- a more palatable hangover cure than Dioralyte or Alka Seltzer.