Video by Unicorn Content 
This week, we thought we'd take one of your favourite features on the site and bring it to life (literally) for your delectation.
Introducing About Time TV and 5 things you need to eat this week in London. Don't forget to subscribe to our YouTube channel here and become our Google+ friends here! Here's 5 things you need to eat:
1. A Burmese Feast at Conflict Kitchen, Shoreditch 
What: A 3-week pop-up restaurant discussing conflict and peace over dinner. The event is part of a month-long charity initiative about discussing the importance of words in conflict resolution. All the mouth-watering food is cooked by female chefs, inspired by countries that have experienced conflict in recent years: Burma, Peru and Jordan. This Thursday is Burma, and the Burmese supper club will be the first of its kind in the UK.
Where: Monikers, Hoxton Square
How Much: £35 a ticket
2. Brunch at Fields, Clapham Common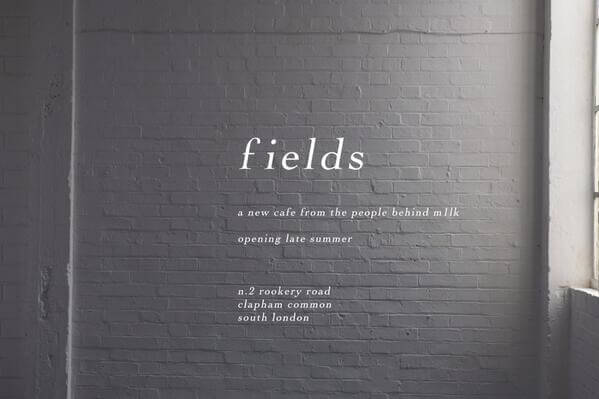 What: Fields is brand new all-day brunch spot that's just opened in Clapham Common. It's the creative people behind M1lk in Balham, which is one of the coolest coffee spots in London. They'll sere Workshop Coffee Co, have their own in-house smoker and will be serving up damn tasty brunch all day. Think creative dishes like: banana bread, Nesquick mascarpone and salted panella.
Where: Clapham Common
How Much: Dishes from £7
3. Wine + BBQ at Bordeauxlicious, Old Bengal Bar
What: D&D London have been doing lots of research into wine and its relationship to music. They're hosting a silent disco this Friday at Old Bengal Bar; they'll be lots of fantastic red, white and rose wine, music and a BBQ for all to enjoy. It's part of a month-long campaign to celebrate the launch of D&D Wine, with speed dating, tastings and showcases all lined for the next month.
Where: Old Bengal Bar, Liverpool Street
When: 5.30-10pm on Friday 12th September
4. Italian Small Plates at Mele e Pere, Soho
What: Try some of the best Italian small plates in London at Mele e Pere on Brewer Street. You can visit the restaurant, as well as 5 other of the best places for Italian small plates in London, as part of the Cicetti Tour during London Restaurant Festival in October.
Where: Mele e Pere, Brewer Street
How Much: Dishes from £6
5. Tinned Seafood at Tincan, Soho
What: A 6-month residency restaurant by AL_A design and architectural firm, that serves only tinned seafood. It's as much about the restaurant's look as the food. Inspired by this trend in Portugal, dishes start from £7, and there's no kitchen or cooking involved.
Where: Soho
How Much: Free