With Easter a distant memory, leaving behind a trail of empty wrappers and a sad half eaten chocolate rabbit, don't fear as Spring is only round the corner and that can only mean one thing – the launch of Spring menus. We've tracked down some of the best seasonal offerings in London. Here is the top 5 things to eat this week in London:
1. For the sushi lover: New floral menu at aqua kyoto
What: To celebrate the warmer weather and the start of Spring, aqua kyoto's Head Chef Paul Greening has developed a brand new floral menu inspired by the cherry blossom season in Japan. Think fresh, seasonal ingredients, edible flowers and floral flavours. Dishes include the Prawn Maki rolls for starter which use viola flowers and translucent ponzu jelly. One of the main dishes on offer is the  Spring Lamb Cutlets with Home-Made Pickled Japanese Rose and ending things on a sweet note is the White Chocolate Umeboshi dessert, with a Japanese salted plum and violet infused candy floss. Spring has officially started.
Why: It's not just the food menu that has had a revamp, the drink menu has now introduced the new spirit Jinzu to create the Jinzu Sherbet Cocktail. The spirit fuses together English and Japanese flavours including yuzu sake and British gin. Hit up the roof terrace for after work drinks, taking in the last of the rays. The menu will be available between 30th March and 30th May and includes a starter, main, dessert and Jinzu Cocktail for £29.
Where: Aqua Kyoto, 5th Floor, 240 Regent Street, London, (Entrance at 30 Argyll Street, W1B 3BR, opposite The Palladium)
2. For the carnivore: Fusion-inspired menu at Gourmet Burger Kitchen
What: If, like me, you like nothing more than meat slapped in the middle of two pieces of bread then you're in for a real treat. Godfather of 'Fusion cuisine' New Zealand chef Peter Gordon who was behind the original GBK menu back in 2001, is launching a brand new one.  Using the freshest ingredients and taking inspiration from the New Zealand food scene, The Duck Confit Burger was born. Crisp confit duck layered with a creamy duck liver pâté and served in a buttery brioche bun. Everything you want from a burger.
Why: There ain't no burger party without the side dishes. Kicking off is the Sweet Potato Fries with Tamarind Dressing and Dukkah and a spin on the classic coleslaw, a fresh Spring Homeslaw with Mint, Pomegranate Molasses and Sumac. To finish, Peter has also created a Banana Biscoff milkshake, combining banana ice cream and Lotus Biscoff caramelised biscuits. We're heading there pronto.
Where: Locations across London
3. For the cocktail lover: Sakura at Sake No Hana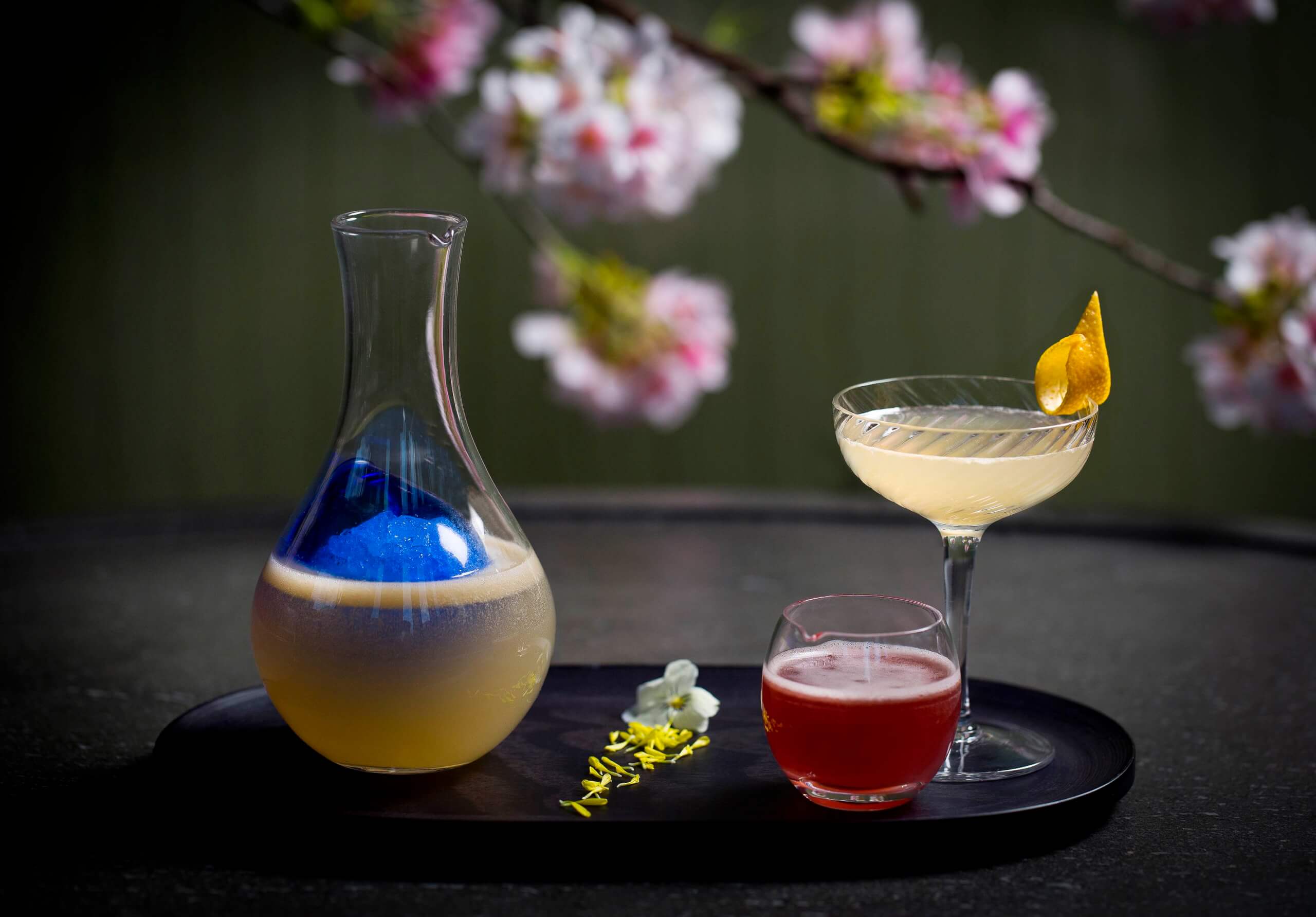 What: In keeping with the arrival of cherry blossom season in Japan, Sake no Hana has created their own secret cherry blossom garden in the heart of Mayfair. Renowned florist Veevers Carter has helped design the garden and has filled the bar with floor to ceiling cherry blossoms, floral arrangements and bamboo walls. You can enjoy cocktails by the bar or sit down for lunch and indulge in the Japanese version of a meal deal, their beloved bento box.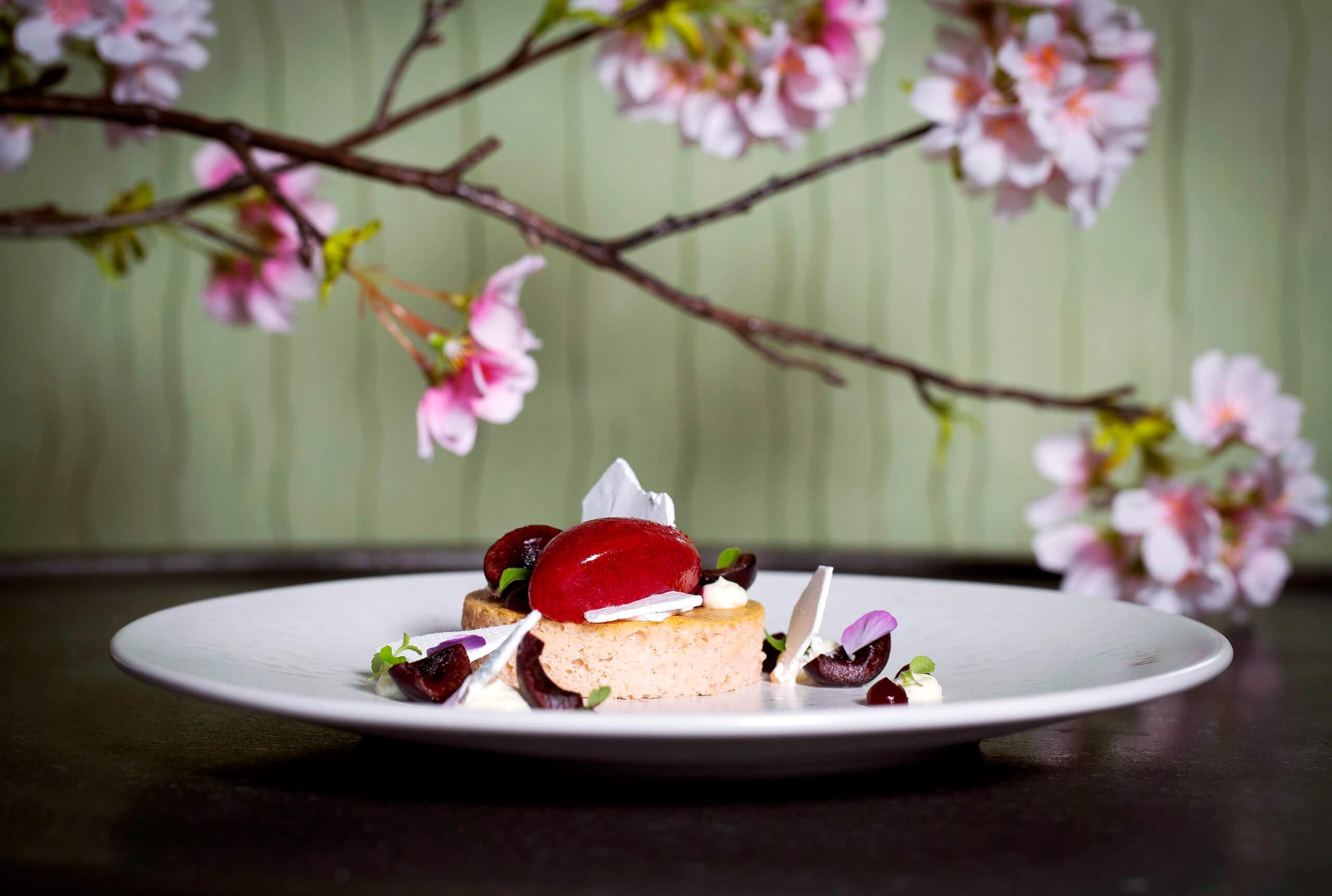 Why: The limited edition cocktails and sweet treats are worth the journey across London. The Cherry blossom macarons paired with the Sakura Tea- a pot of tea made from the leaves of cherry blossom tree, makes Sake no Hana an ideal spot for a lazy Saturday afternoon. Sakura at Sake no Hana limited-edition menu items are available for lunch and dinner in the bar and restaurant sushi counter from 20th April to 20th June.
Where: 23 St. James's Street, London, SW1A 1HA
4. For the sweet tooth: Happy Endings Dessert Night
What: Who needs a main course, when you can have  five courses of desserts. My dreams have been answered, literally. To celebrate 'A Month of Sundaes', Happy Endings Dessert Nights is taking residence at Restaurant Bar Pond Dalston NHC, to run a five course dessert menu every sunday night in April. The menu changes weekly and there will be a new ice cream sundae appearing on the menu, obviously. It's all about the classic desserts with Terri Mercieca, a London based artisan pastry chef and chocolatier  using traditional techniques and modern Australian cooking to make Apple tart tatin with bay leaf ice cream, poached apples and liquid puff pastry.
Why: Because what is a dessert night without wine? All of these sweet treats deserves some wine and who better to choose the tipple than Kirsty Tinkler, founder of Weino London- a mostly monthly wine club. Kirtsy has sourced some eclectic wines from small organic and biodynamic producers to match the food and mood of A Month of Sundaes. Don't panic if you think you will be full of sugar and heavy puds, expect a well thought out and perfectly balanced evening of deliciousness.
Where: Pond Dalston: Stamford Works 3 Gillett Street, Dalston, London, N16 8JH
5. For trying something new: Collaboration menu at United Ramen


What: If you're an avid watcher of Masterchef and like the 'buttery biscuit base' (sorry, I couldn't help myself), this latest food collaboration is the one for you. 2011 Masterchef winner Tim Anderson is bringing his Nanban brand to Islington in an exciting two week collaboration (17-19th  & 24-26th April) with independent ramen shop United Ramen. To celebrate the release of his latest cookbook, Tim will be in the kitchen cooking up his speciality  dishes including Nagasaki Chanpon Ramen and Obi-ten style Mackerel Scotch Egg sitting alongside United Ramen crowd pleasing side dishes including Spicy Sichuan Tantanmen and Asian BBQ spare ribs.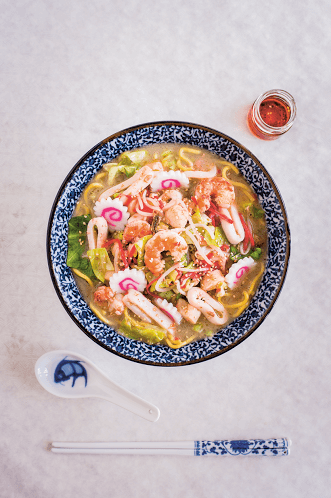 Why: This is only a two week stint and is sure to be one tasty experience. Nanban cuisine is all about Japanese soul food, dishes that Tim Anderson does very well. If you can't make it down for the two week pop-up, both  teams are collaborating on two exciting ticketed special events focusing  on French influenced Hatchō Miso Duck Ramen and Caribbean influenced Curried Goat Tsukemen (dipping ramen). Tickets here.
Where: 105-106 Upper Street,London N1 1QN
6. One for luck: The world's first frozen fruit cider
What:  The sun is shining and that can only mean one port of call, get the deck chairs out and soak up the rays. We all love the classic Koppenberg fruity ciders and now they come frozen, unbelievable.Classic flavours such as  Strawberry & Lime and Elderflower & Lime are now in frozen form. The ciders come packaged in a nifty metallic pouch, and should be frozen for eight hours then simply squeezed into a glass, throw a wedge of lime  or a slice of cucumber in for good measure.
Why: Because no one likes luke warm cider.