Fancy whining away the weekend with a new vino in hand? Sorry about the pun, but trust us on the wines we've discovered below. From a new Rosé to a limited-edition Prosecco, and not forgetting a sensational Spanish White, here's 5 new summer wines you need to try. Get out your fancy glassware, it's time to drink:
The Drink: Pink Diesel (£15.95)
The Lowdown: Pink Diesel is motoring towards a Rosé Revolution, combining knowledge of ancient methods with modern winemaking techniques to produce a wine that has notes of honey, peach and citrus undertones. Good, green and eco-friendly are all at the heart of this super chic brand. All grapes are hand-picked in low yields straight from the Vineyards of Bandol (Provence-Alpes-Côte d'Azur) in France to ensure that all of their bottles capture the delicate flavours of Provence. Pink Diesel is available nationwide and is delivered straight to your door.
Where:  Buy here
The Drink: Boco by House Coren (£26)
The Lowdown: A new sparkling wine has burst onto the English wine scene, made using the Charmat method and one of the first of its kind in the UK. Boco by House Coren, is a high-quality Charmat method sparkling wine made in Sussex using top-quality English grapes. Just like the method used in Prosecco, the secondary fermentation that occurs under pressure creates carbon dioxide and gives the wine its natural fizz. Expect a taste of peaches, ripe pears, a hint of raspberry with a long, clean, citrus, and green apple finish.
Where: Buy online 
The Drink: Pinot Noir Rosé (£20)
The Lowdown: England's leading wine producer, Chapel Down, has launched its newest Discovery Series collection. Offering a range of firsts in experimenting with different varieties and styles, the innovative small-batched releases provide a unique discovery into the world of English wine.
Made from 100% Pinot Noir, hand-picked and whole-bunch pressed, the award-winning Chapel Down Discovery Series Pinot Noir Rosé 2020 is beautifully light in colour, akin to the Provence style of the Rosé Renaissance. It offers a light and delicate character, making it a natural partner with shellfish. With hints of cranberry, raspberry and citrus, this almost weightless wine is fresh and clean.
Where: Buy online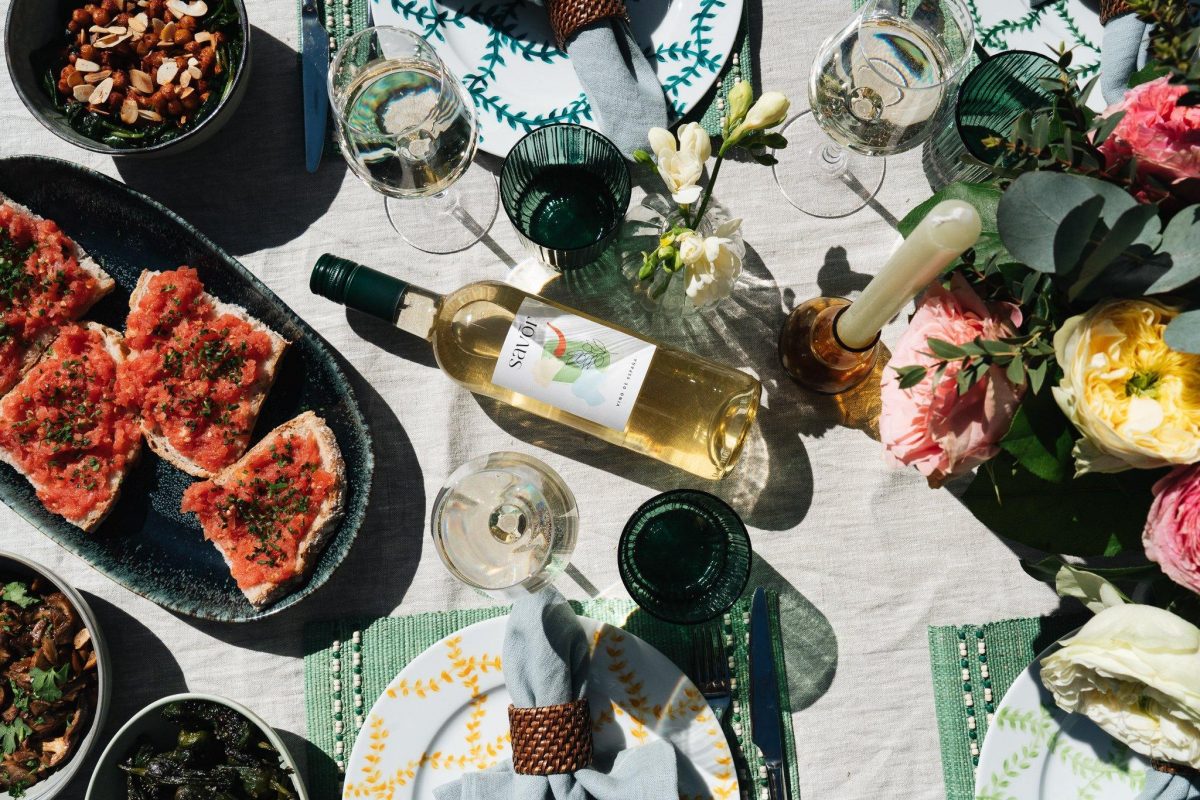 The Drink: Savor Wine's Spanish White (£15)
The Lowdown: Savor is a female-founded vegan and sustainable wine brand that merges some of the best things in life – wine, food and travel – to create an immersive way of experiencing wine. The crisp and zesty Spanish White from Valencia is made from Malvasia grapes, and offers a  a taste of España without a plane ticket. For food inspiration, pair it with garlic and coriander prawns, Manchego with dates and rosemary or chickpeas and spinach tapas bites. Also, a tree is planted for every bottle sold as a way of giving back to nature and the fruits that provide for the wine.
Where: Buy online
The Drink: Estate Chardonnay 2020 (£24.99)
The Lowdown: 2020 was the most challenging of years for everyone, but one positive that came out of it for Bolney and its customers was that the Chardonnay 2020 grapes ripened to perfection – perfect timing for the release of the estate's first still Chardonnay this summer.
Bolney Wine Estate firmly believes that this is the time for the renaissance of Chardonnay – the new varieties being produced are made in a fresher, more fruit-driven style compared to a few years ago when they were heavily oaked. The cooler climate in the UK has also resulted in Bolney's Chardonnay 2020 retaining more apple and citrus characteristics than Chardonnay grapes grown in warmer climates. It is a textured, crisp white with citrus, apricot and orange peel, finishing with creamy brioche and honey – and is the perfect choice for a chilled summer wine.
Where: Buy online 
Coming soon… 
The Drink: Vintage Pale Fox Rose Prosecco (£29.95)
The Lowdown: Hot news: Pale Fox is launching is 2020 Vintage Pale Fox Rose Prosecco – a limited run of bottles, released in two batches, one in September and the second later in the year. Pale Fox Vintage Prosecco Rose contains a blend of white Glera and red Pinot Noir grapes that work harmoniously to create a structured, complex sparkling wine reminiscent of red berries, pomegranate and white flowers. The pinot noir grapes are pressed and then left with the skins for only a couple of hours at the most, which results in a much paler colour. This is more reminiscent of a Provencal rose, as opposed to a rose Champagne.
Where: Buy online